My exercising has been very sporadic over the last decade.
Between a million moves, a bunch of pregnancies and newborns and nursing, it's been hard to find a good routine.
Then we moved to Utah and we joined the local rec center and I started attending weight-lifting/circuit-training classes three mornings a week.
I LOVED it.
I mean, I didn't particularly love getting up early or doing burpees or anything, but I loved not having to make the decision every single day how I was going to exercise or for how long.
As long as I showed up at the appointed time, I knew I'd get a good workout three mornings a week.
I missed maybe 3 days in 18 months (unless we were out of town) and I was so thrilled to finally have a routine that worked for me.
I also was thrilled to see some arm muscles for the first time in many long years.
And then, of course, everything shut down and going to the gym wasn't an option for me.
Even once it opened back up, it felt unnecessarily risky to us and Bart and I decided to let our memberships lapse.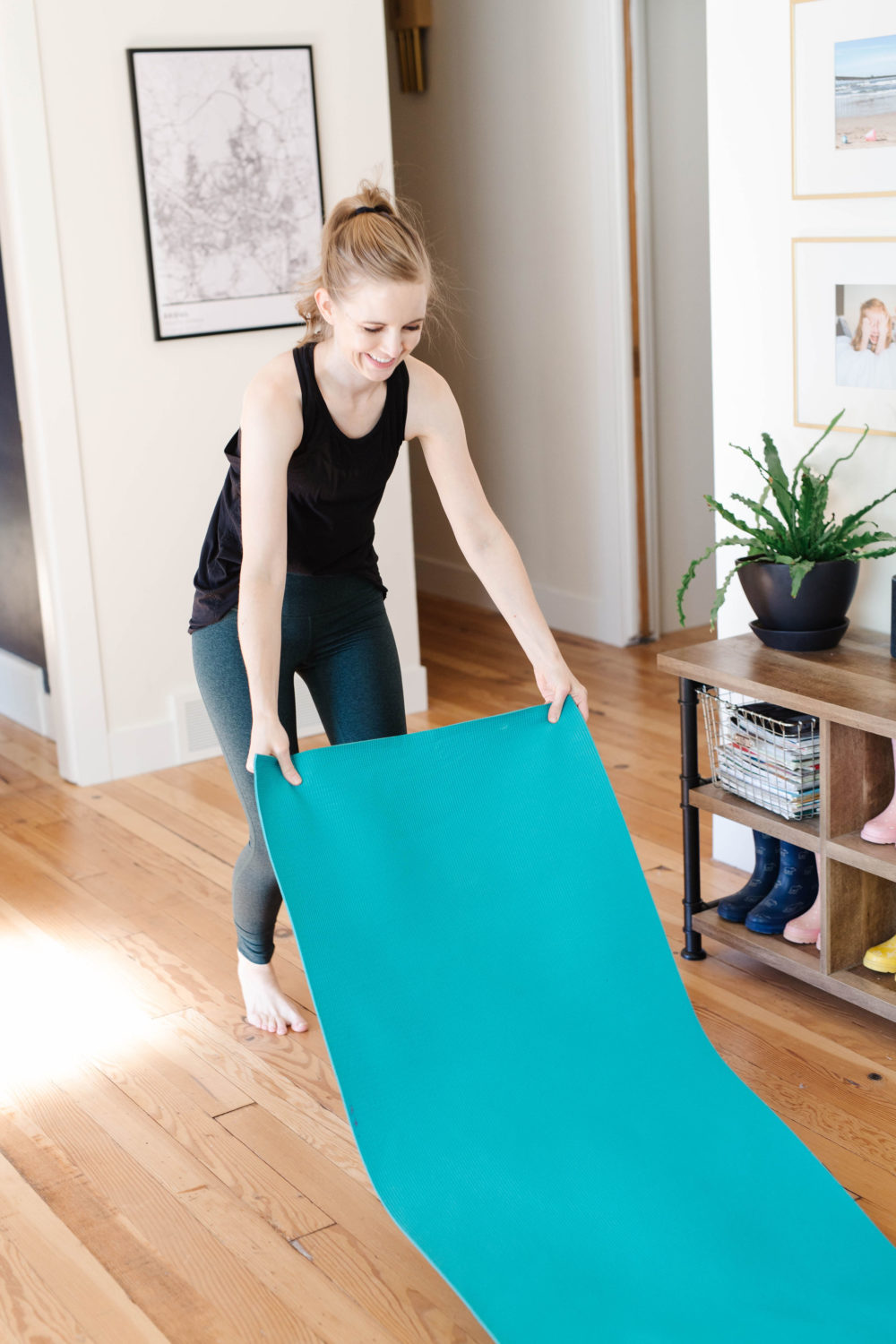 I used BBG half-heartedly over the summer, but I've never really liked BBG – it felt boring and tedious and I could never get through the full 28 minute rotation.
Then in the fall, I got asked to do an IG campaign for Openfit and I was immediately hooked.
Is it as good as going to a real live class with my friends?
No, but it's for sure the next best thing I've found.
Openfit has live classes all day long and while it probably shouldn't make any difference to me if it's live or not, but somehow it makes a HUGE difference.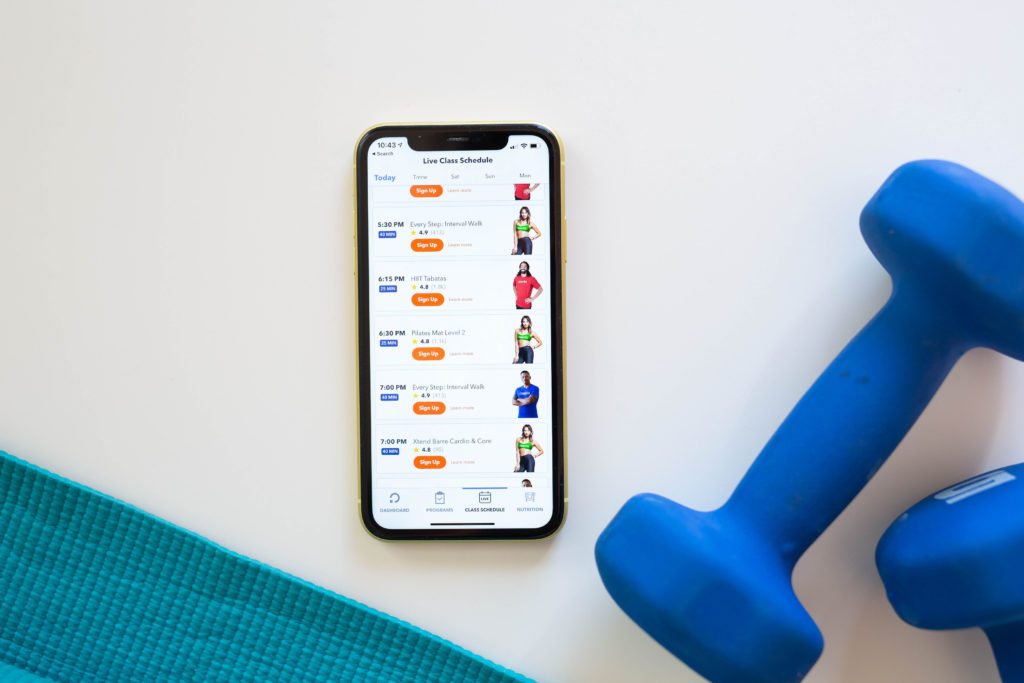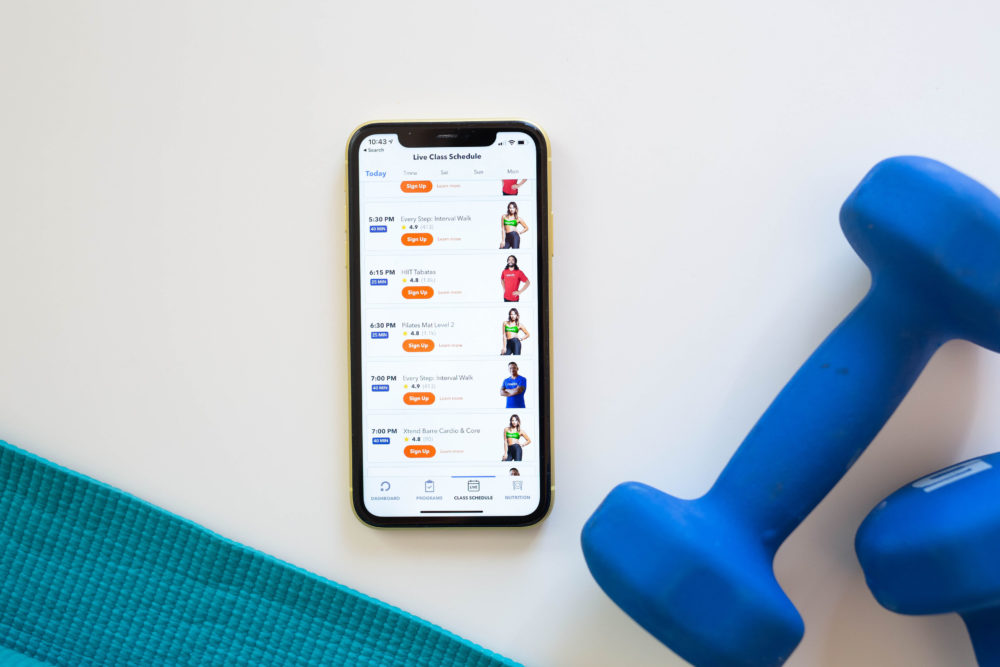 I usually choose a 25 minute class that focuses on circuit training or weight-lifting and then in the morning, while I'm doing my early-morning work before the girls get up, I get a text 15 minutes beforehand reminding me about my class (and then another one 2 minutes beforehand if I'm not already in the app).
This works like a charm for me because it's so easy for me to push BBG or something else off "just another minute" while I finish up work things.
Having a hard and fast time means I actually start at the time I meant to start at.
And then I always do the whole class because I'm logged in with a live instructor seeing my profile and that makes me not want to bail early.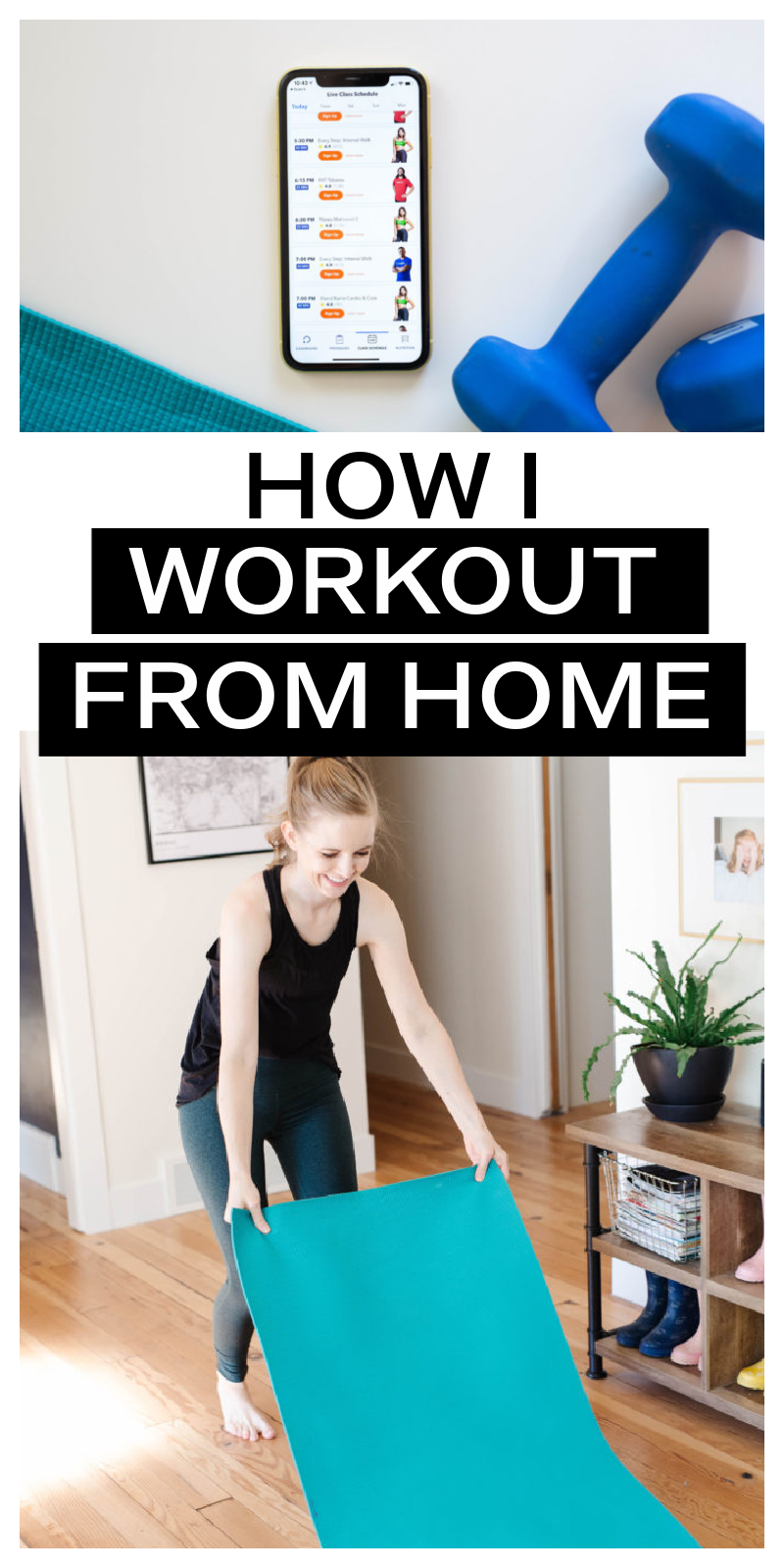 I love that for every Openfit class you can see at a glance the time of day it's at and how long it is. You can also click in and see a breakdown of what equipment you'll need (usually only a mat and a set of weights) and how the class time is used.
I also love that a warm-up and cool-down are built in so that I don't skip them.
You can turn your camera on (I always do) so that the instructor can see your form and make any suggestions and it's really encouraging to have them tell me I'm doing a good job (and it's nice to have someone to say "pull your shoulders up a little" or whatever so I know I'm doing it correctly).
Basically, in this strange year, Openfit has been a lifesaver for me and I can't recommend it enough.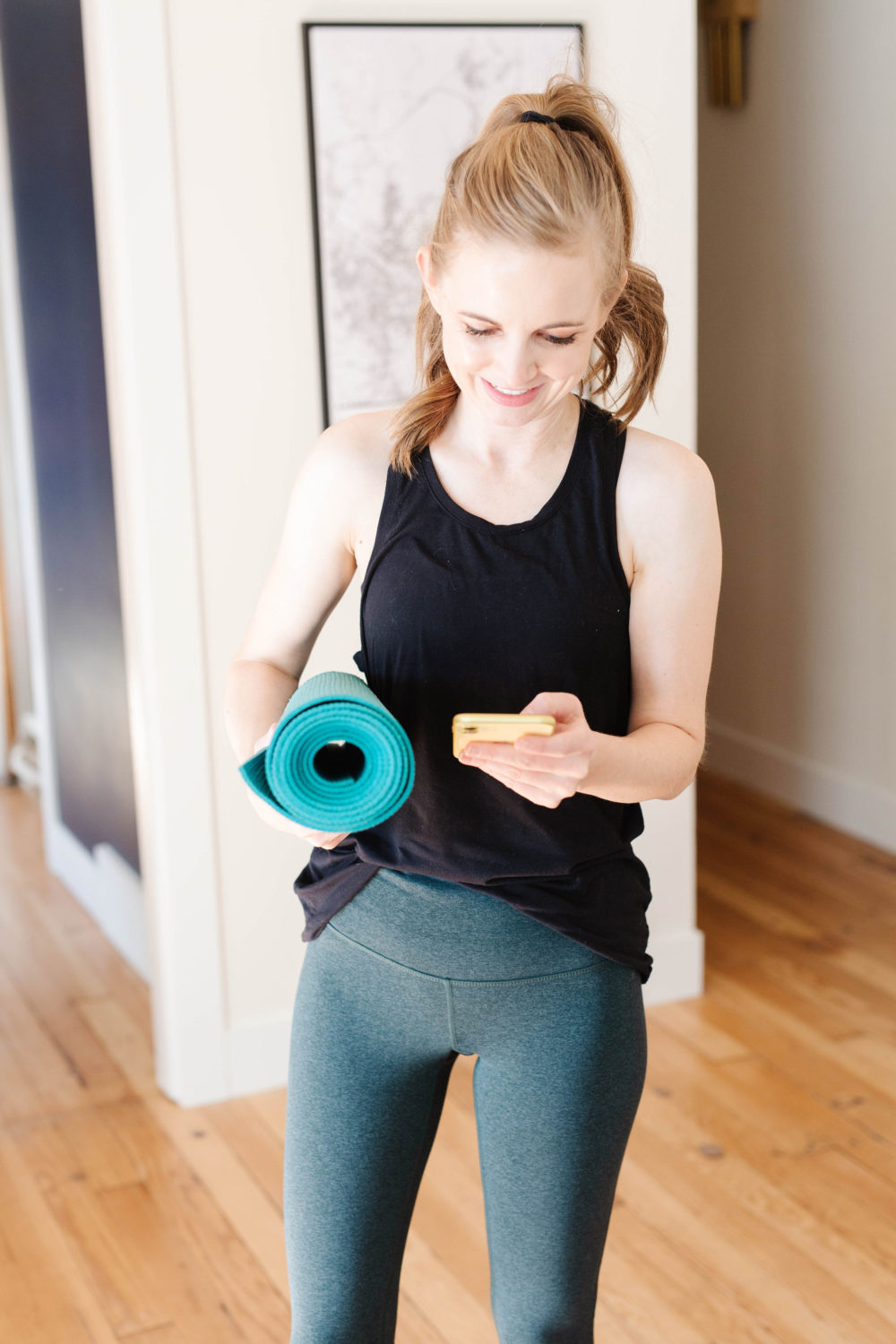 There are also on-demand classes if there's nothing that works with your schedule on a particular day and I've used those a few times too although I always default to the live classes if it's at all a possibility.
Openfit has a whole bunch of other features (food tracking, Barre classes, etc) that I haven't used at ALL, so I can't speak to those at all.
But for what I want out of Openfit? It's FANTASTIC.
If you'd like to try it out for 21 days for free, you can do that here.
The regular price is $96 a year which works out to $8 a month.
That's cheaper than a gym membership (and cheaper than BBG) and I don't have to leave my house or scrape off my window in the cold and dark.
Any questions about Openfit? I can't promise to know all the answers but I'm happy to try to help!
If you liked this post about Openfit, you might like these posts too: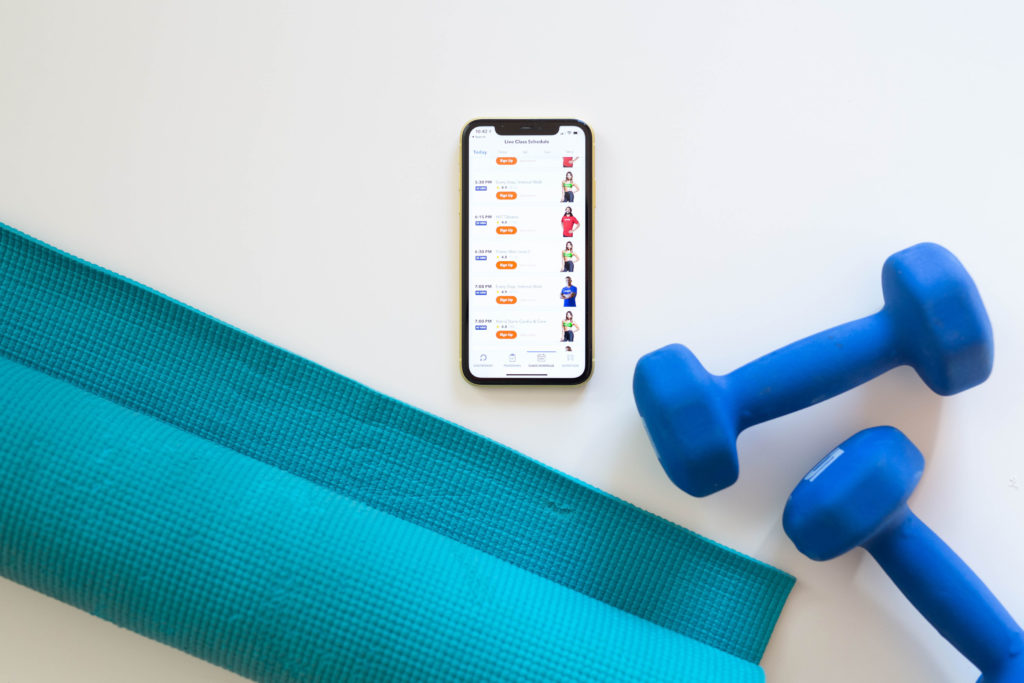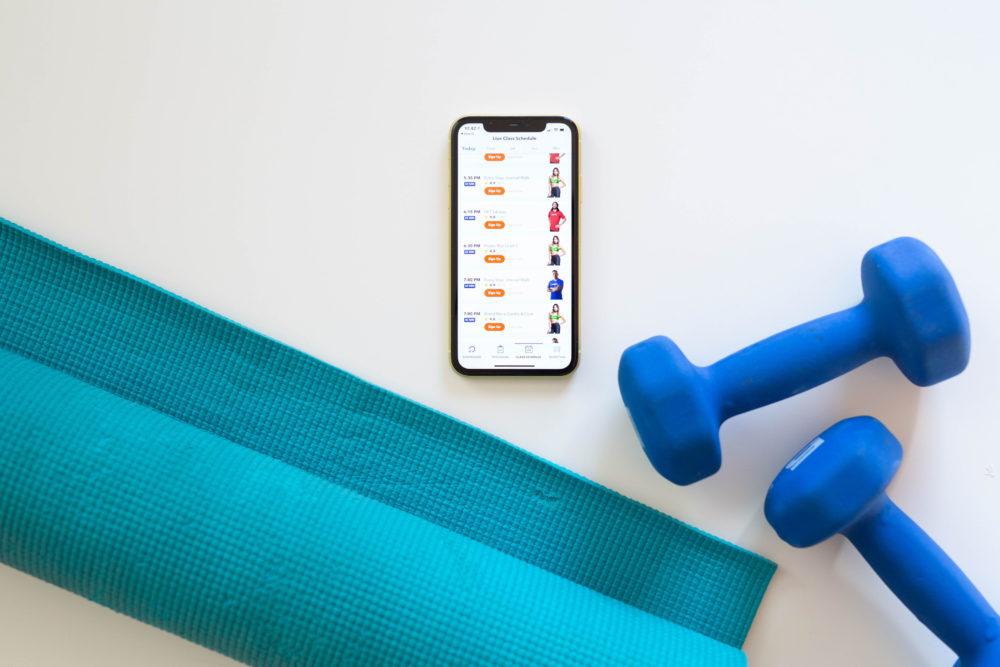 Photos by Heather Mildenstein