Looking for a copy of the score sheet with all the book titles on it, pop in your email address below and it'll come straight to your inbox!
This my fifth year of hosting a (very low-key) Mock Caldecott list and I've loved having so many of you participate in reading and picking your own winners, and then comparing them to the official Caldecott winners chosen by the American Library Association each winter.
The 2022 Caldecott Winners will be named on January 24th which means it's time for a 2022 Mock Caldecott Book List!
If you're unfamiliar with the Caldecott award, it's an award given to the artist of the most distinguished American picture book published in the previous year ("most distinguished" according to the panel of judges made up of librarians and other people involved in children's literature that year – you have to be elected or appointed to be one of the judges).
Each year, the winner (and any chosen Honor books – usually 3 or 4)) are awarded in January or early February at the American Library Association conference and watching the live stream of the announcements is one of my favorite things of the year.
When we lived in Boston and I was an elementary school librarian, ALA Midwinter was held in Boston (perfect timing!) and because the announcements were made on MLK Day, I was out of school and was able to be at the announcements in person which was one of the highlights of my professional life. You cannot IMAGINE the energy of thousands of children and young adult book lovers packed in a room ROARING with joy when their favorite books snagged awards.
I've done Mock Caldecotts as a grad student, as a student librarian and as an elementary school librarian and now it's really fun to do as a family and see how our picks match up with what actually won.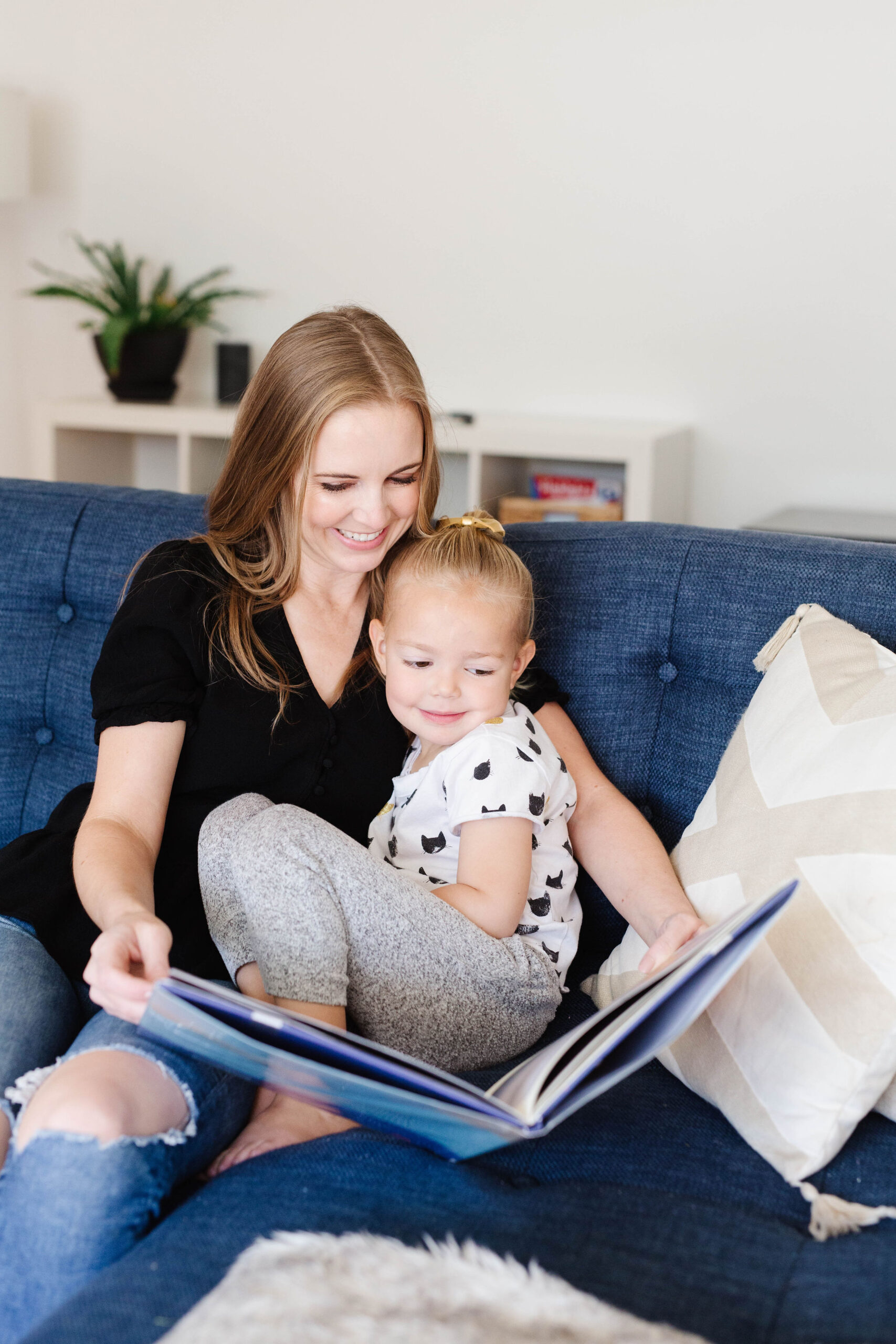 I've loved having so many of you join in the fun with your classrooms or families over the past few years and if you'd like to do it again this year, I've come up with a list of possible Caldecott books and have checked out as many of them from the library as I can.
I printed off score sheets with a list of all the titles of the Caldecott books I chose and then as we read them, we rate them according to the Caldecott criteria.
I spent a long time reviewing books that are getting buzz as Caldecott contenders, so your odds of at least one of them being picked as a Caldecott winner or honor are pretty good (in 2020, the winner plus the three honor books were all on the Mock Caldecott list. Last year, the winner and ONE of the Honor books was on my list. I'm hoping for more of a 2020 success rate this time around).
I made a score sheet with each of the books and then the four criteria:
How well is the art executed? (Basically, is this good art?)
How does the art match the story? Is the style and medium a good fit for the tone and feeling of the storyline or theme? (In a nutshell, if it's a happy, cheerful book, does the art reflect that, or if it's a serious, sad book, does that art match that?)
Is the art important to the story? (Do you get insight into the story, the characters, or additional details through the art that you wouldn't get if you were just reading the text without any art?)
Does it have a child audience in mind? The award isn't for the most popular book, but it does need to have children as the primary audience.
On the score sheet, there's a spot after every book to score it on each piece of the criteria between 1-5. Once we read all the books, we tally up all the scores and determine our Caldecott winner, plus pick a few Honor books (there is technically no limit to how many Honor books can be chosen, but it's usually 2-4).
If you'd like a copy of the score sheet with all the book titles on it, pop in your email address below and it'll come straight to your inbox!
The other thing I always reminded my students of and do the same with my kids now is that it's okay if the judges choose different things than you do. Some years, you might quirk an eyebrow at their picks and other years they might be right in line with the books you picked as winners. That's part of the fun – if we all had exactly the same taste and liked exactly the same things, there wouldn't be any suspense about the picks because we'd all choose the same titles.
Here are the 50 books I put on my Mock Caldecott list this year (I did 50 this year instead of 40 because it's so disappointing when your library only has a handful and I wanted to increase the odds that you could get a fat stack of options to read and rate together!)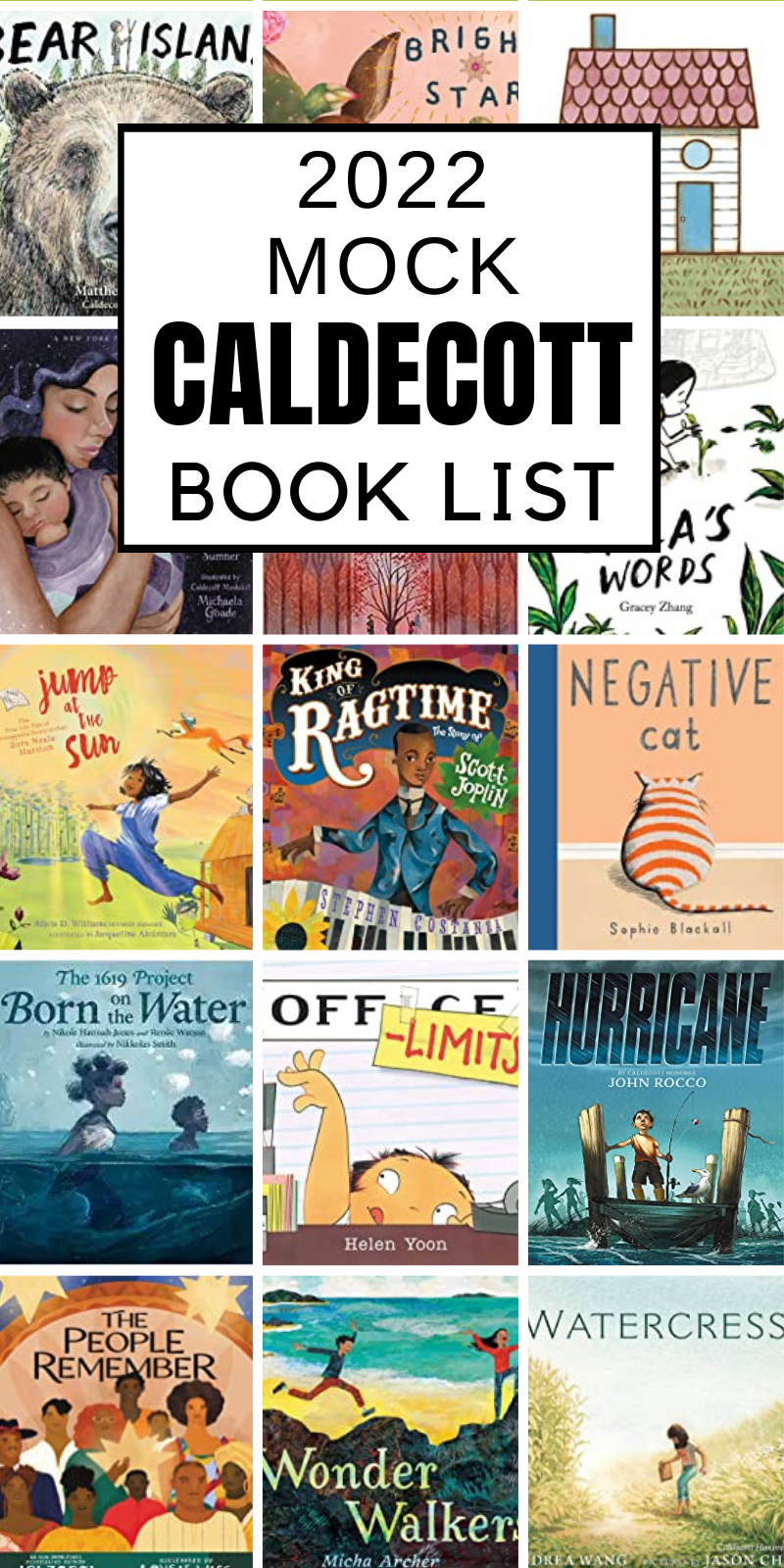 The 2022 Mock Caldecott List
Amos McGee Misses the Bus by Philip C. Stead, illustrated by Erin E. Stead
Bear Island by Matthew Cordell
A Boy Named Isamu: A Story of Isamu Noguchi by James Yang
Breaking Waves: Winslow Homer Paints the Sea by Robert Burleigh, illustrated by Wendell Minor
Bright Star by Yuyi Morales
Dear Treefrog by Joyce Sidman, illustrated by Diana Sudyka
Dream Street by Tricia Elam Walker, illustrated by Ekua Holmes
Everybody in the Red Brick Building by Anne Wynter, illustrated by Oge Mora
Hello, Star by V.W. Lucianovic, illustrated by Vashti Harrison
A House by Kevin Henkes
Hurricane by John Rocco
I Dream of Popo by Livia Blackburne, illustrated by Julia Kuo
I Is for Immigrants by Selina Alko
I Sang You Down from the Stars by Tasha Spillett-Sumner, illustrated by Michaela Goade
I'll Meet You in Your Dreams by Jessica Young, illustrated by Rafael Lopez
Inside Cat by Brendan Wenzel
Is Was by Deborah Freedman
It Fell from the Sky written and illustrated by Eric Fan and Terry Fan
Jump At the Sun: The True Life Tale of Unstoppable Storycatcher Zora Neale Hurston by Alicia D. Williams, illustrated by Jacqueline Alcantara
Keeping the City Going by Brian Floca
King of Ragtime: The Story of Scott Joplin by Stephen Costanza
Kiyoshi's Walk by Mark Karlins, illustrated by Nicole Wong
Lala's Words: A Story of Planting Kindness by Gracey Zhang
The Lost Package by Richard Ho, illustrated by Jessica Lanan
Mel Fell by Corey R. Tabor
My Tree by Hope Lim, illustrated by Il Sung Na
Negative Cat by Sophie Blackhall
Nicky & Vera: A Quiet Hero of the Holocaust and the Children He Rescued by Peter Sís
Nina: A Story of Nina Simone by Traci N. Todd, illustrated by Christian Robinson
Off-Limits by Helen Yoon
The Old Boat by Jarrett Pumphrey, illustrated by Jerome Pumphrey
Outside, Inside by LeUyen Pham
The People Remember by Ibi Zoboi, illustrated by Loveis Wise
The People's Painter: How Ben Shahn Fought for Justice with Art by Cynthia Levinson, illustrated by Evan Turk
The Passover Guest by Susan Kusel, illustrated by Sean Rubin
The Ramble Shamble Children by Christina Soontornvat, illustrated by Lauren Castillo
Red by Laura Vaccaro Seeger
The Rock from the Sky by Jon Klassen
The 1619 Project: Born on the Water by Nikole Hannah-Jones & Nikkolas Smith
Someone Builds the Dream by Lisa Wheeler, illustrated by Loren Long
Strollercoaster by Matt Ringler, illustrated by Raúl the Third
Survivor Tree by Marcie Colleen, illustrated by Aaron Becker
Twenty-One Steps: Guarding the Tomb of the Unknown Soldier by Jeff Gottsfeld, illustrated by Matt Tavares
Unspeakable: The Tulsa Race Massacre by Carole Boston Weatherford, illustrated by Floyd Cooper
Watercress by Andrea Wang, illustrated by Jason Chin
We Became Jaguars by Dave Eggers, illustrated by Woodrow White
We Shall Overcome by Bryan Collier
Wishes by Muon Thi Van, illustrated by Victo Ngai
Wonder Walkers by Micha Archer
Yes & No by Elisha Cooper
Good luck to all of us on picking the winners!
if you liked this post about our 2022 mock caldecott, you might also like these other posts: