Happy Saturday!
We're slowly easing out of holiday mode with earlier wake up times and the Christmas decorations down.
I set a pretty aggressive reading goal this year (in part to help me spend less time on my phone!) and I'm delighted that there are so many great book deals right now!
Here are some of my favorites this week: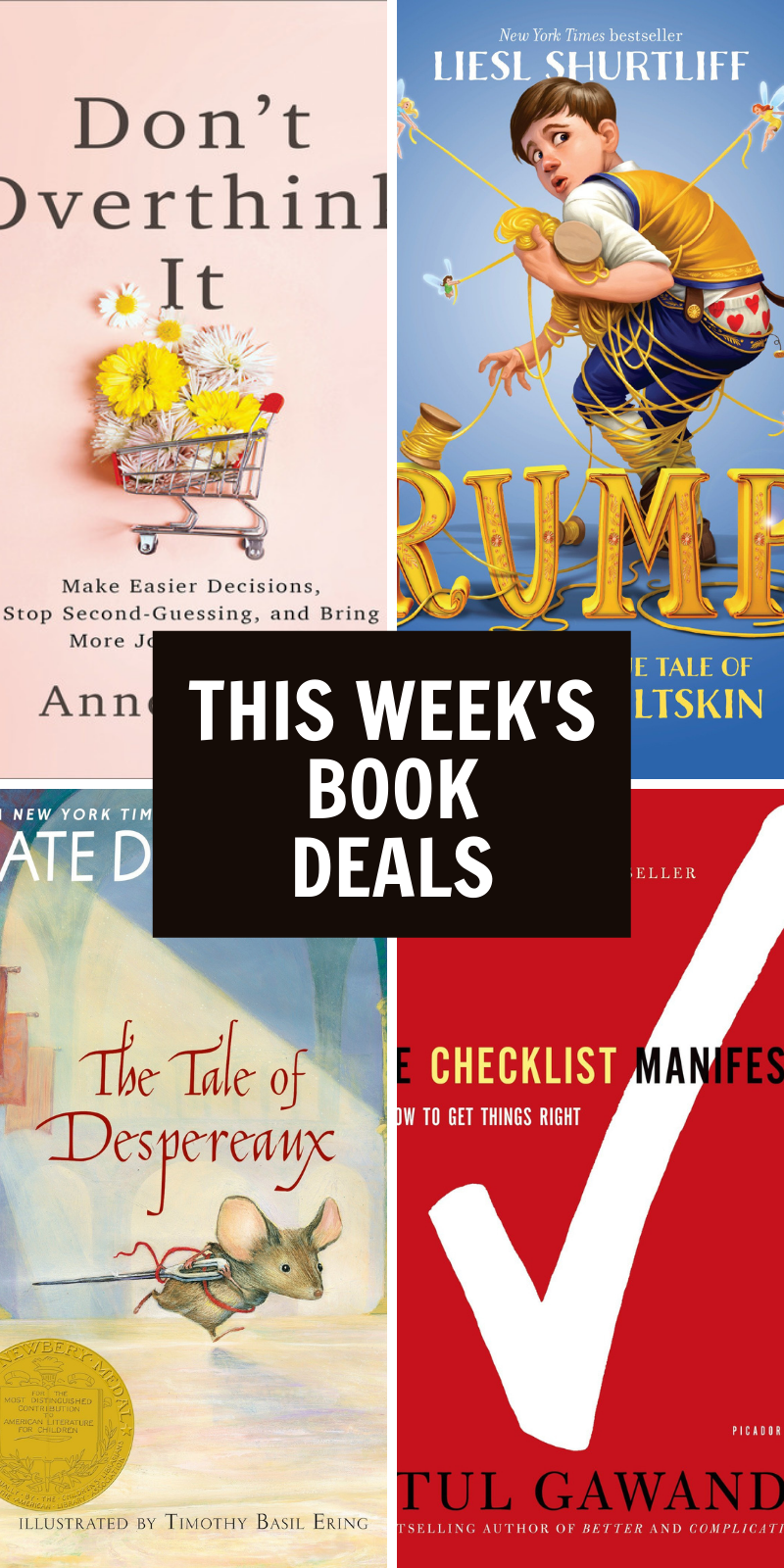 Rump: The True Story of Rumpelstiltskin by Liesl Shurtliff – audiobook
Who knew there was so much backstory behind Rumpelstiltskin? (She's also written Red about Little Red Riding Hood and Jack from Jack in the Beanstalk).
The Checklist Manifesto: How to Get Things Right by Atul Gawande – ebook
One of the best books I've read in the past several years was Atul Gawande's Being Mortal. I still think about that book at least weekly. This is another of his books with phenomenal reviews and I've been meaning to read it for literally years.
Don't Overthink It: Make Easier Decisions, Stop Second-Guessing, and Bring More Joy to Your Life by Anne Bogel – ebook
I read this one at the beginning of 2020, just a few weeks before the whole world shut down and it turned out to be very timely. It's a quick read with lots of applicable ideas – highly recommend!

The Tale of Despereaux: Being the Story of a Mouse, a Princess, Some Soup, and a Spool of Thread by Katie DiCamillo, illustrated by Timothy Basil Ering – ebook
This is a Newberry winner about three different characters – a tiny mouse, a rat who loves the light, and a little girl who wants to be a princess. (Full review here)

Happier at Home: Kiss More, Jump More, Abandon a Project, Read Samuel Johnson, and My Other Experiments in the Practice of Everyday Life by Gretchen Rubin – audiobook
I'm a super fan of Gretchen Rubin and I love this book about how to make everyday life happier. It's a great one to start off a new year. The audiobook is on sale through LibroFM – if you're not familiar with LibroFM, I have a whole post here about how it works.