About ten years ago, our church congregation did a big food spread for all the men on Father's Day.
As is my habit, I didn't want to buy anything extra, but (also per usual), I had approximately four items in my refrigerator (I've come a long way since 2009).
After some frantic searching of the Internets, I figured I had close enough to all the ingredients for this jalapeno popper dip from Annie's Eats (there may have been some cutting up of unknown peppers from the bottom of my CSA box, with fingers crossed that they wouldn't be so spicy all the men would go home with holes in their tongues).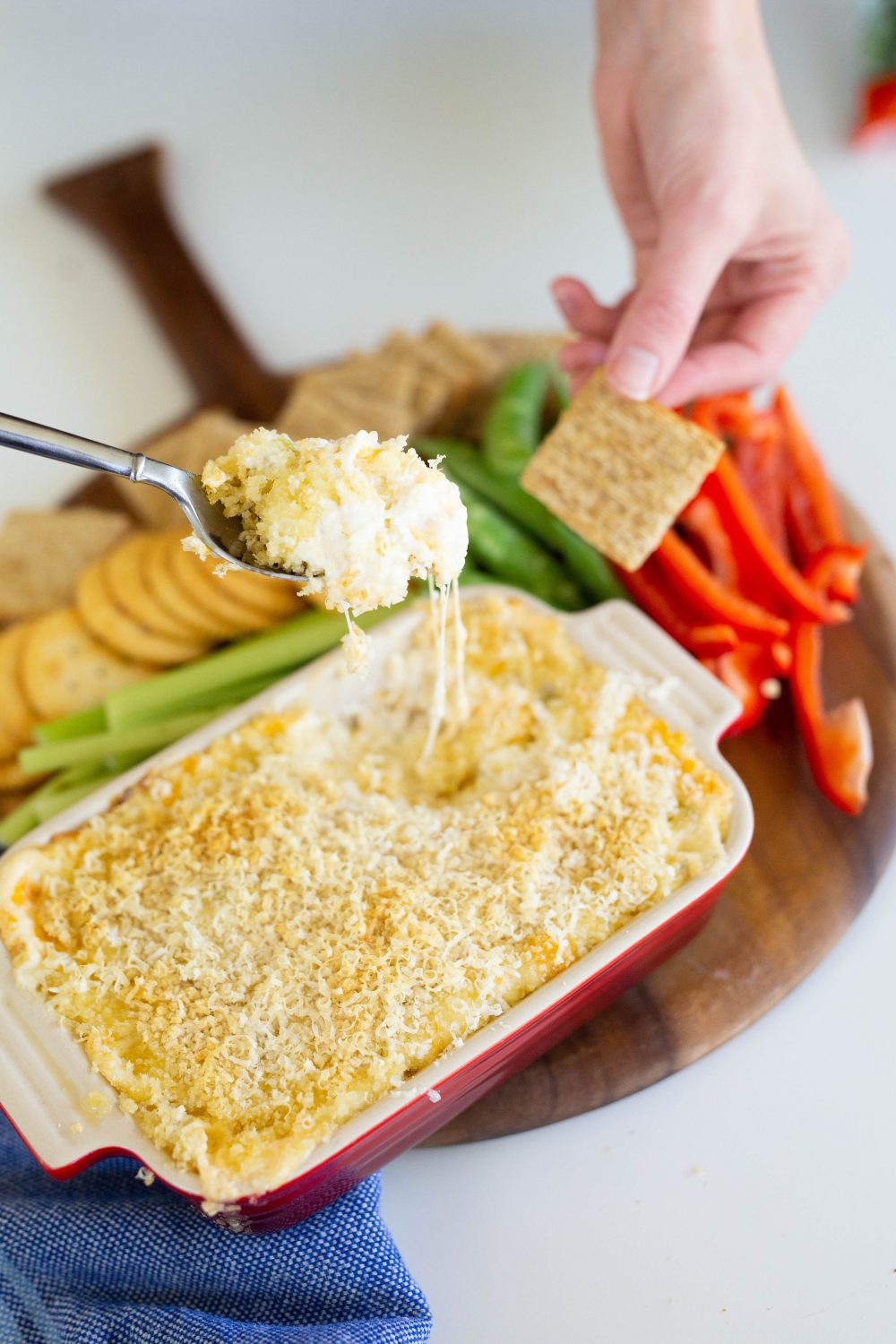 When I asked Bart after church how it was, he said, "You brought the only non-sugary food item. And it was completely scraped clean."
For the past decade now, this jalapeño popper dip has been my staple appetizer.
It is ridiculously good (and not spicy), I always have all the ingredients, and I can serve it with whatever random things I can scrape together from my vegetable drawers or pantry shelves.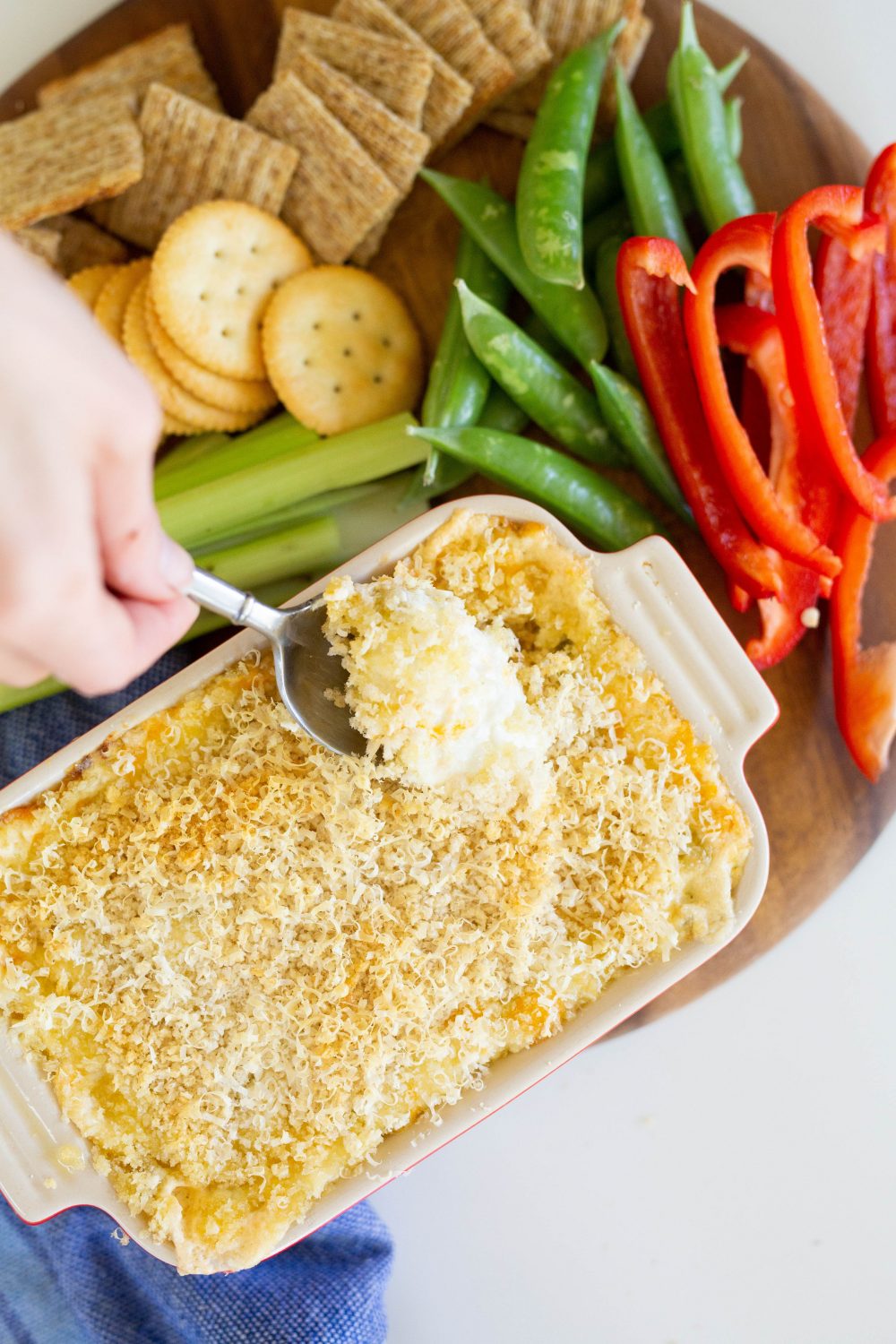 And I always get a ton of compliments on it, which, yes, I do love (last time I made it for a baby shower, one of the women stopped the conversation mid-sentence and said "Have you guys tried this jalapeno popper dip? It's a spiritual experience"). 
Also, Bart always asks if I'll make TWO batches so that he can eat it again when we get home from whatever event we're taking it to.
He is the world's biggest fan of this dip.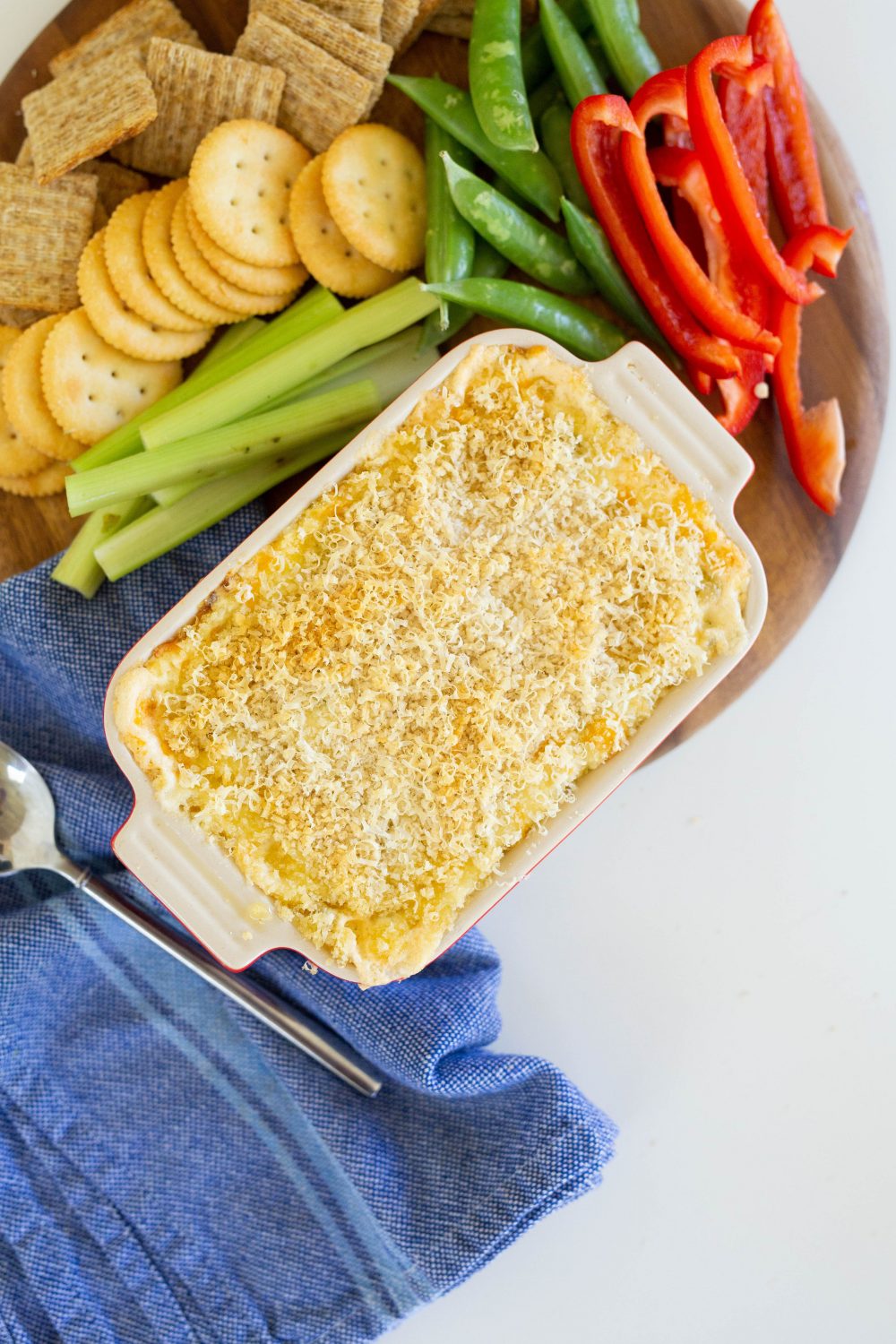 JalapeNo Popper Dip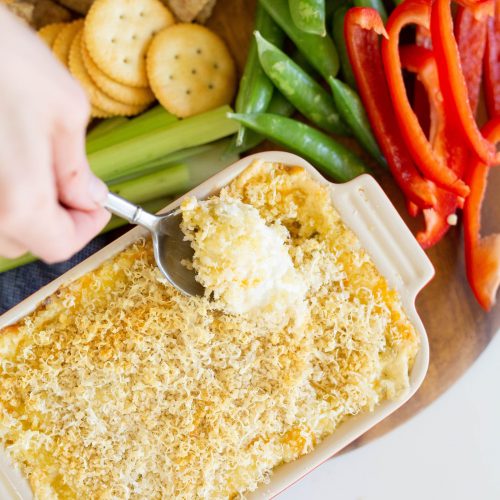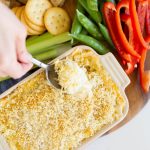 Jalapeño Popper Dip
The super easy jalapeno popper dip is my signature appetizer and unbelievably quick to throw together. I promise, it'll be the star of the show!
Ingredients
1 8-

oz.

package cream cheese

softened

½

cup

mayonnaise

2

oz

chopped green chiles

usually they come in 4-oz cans

1

diced jalapeño pepper

or 2 oz of canned jalapenos

1

cup

shredded cheese

I usually use a combination of two of the following: cheddar, Monterey jack, or mozzarella

½

cup

breadcrumbs

regular or Panko. I usually just toss a slice of bread in the food processor.

1/4

cup

grated Parmesan cheese
Instructions
Preheat the oven to 375˚. In a medium mixing bowl, thoroughly combine the cream cheese, mayo, green chiles, jalapeños, and shredded cheese. Spoon into a baking dish (the one pictured is about 5x5, but I've also used shallower, slightly larger dishes too).

Combine the bread crumbs and Parmesan cheese and sprinkle over the cream cheese mixture. Bake for 30 minutes or until the topping is golden brown. Serve warm with pita chips, cut veggies, or crackers.

Eat cold out of the fridge with a spoon and die a little of shame (but also happiness).
If you liked this jalapeNo popper dip recipe, you might also like these recipes: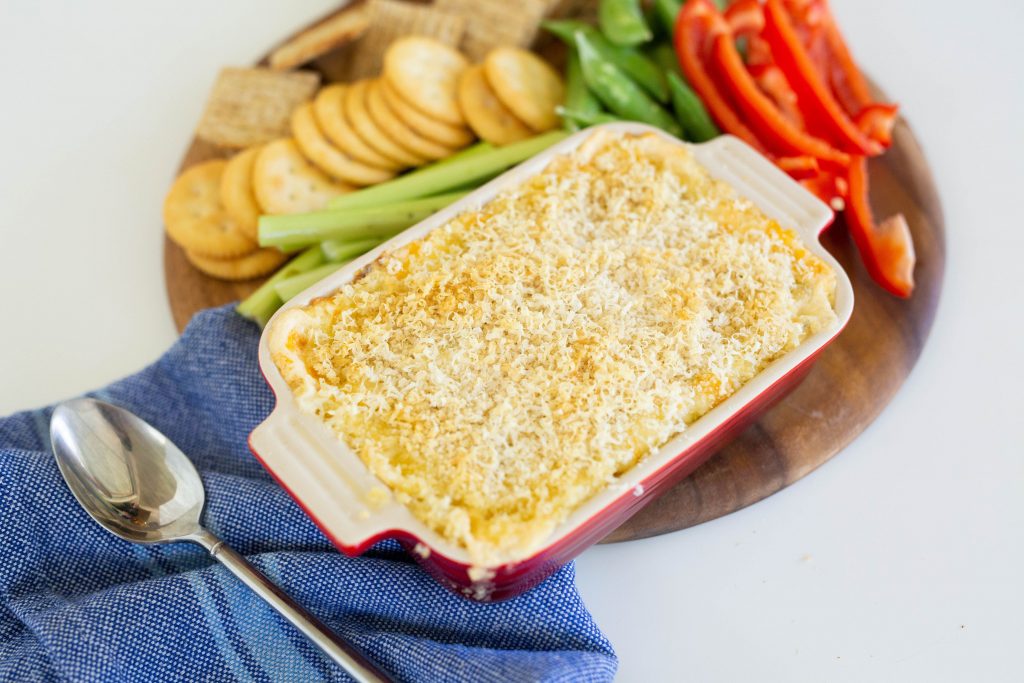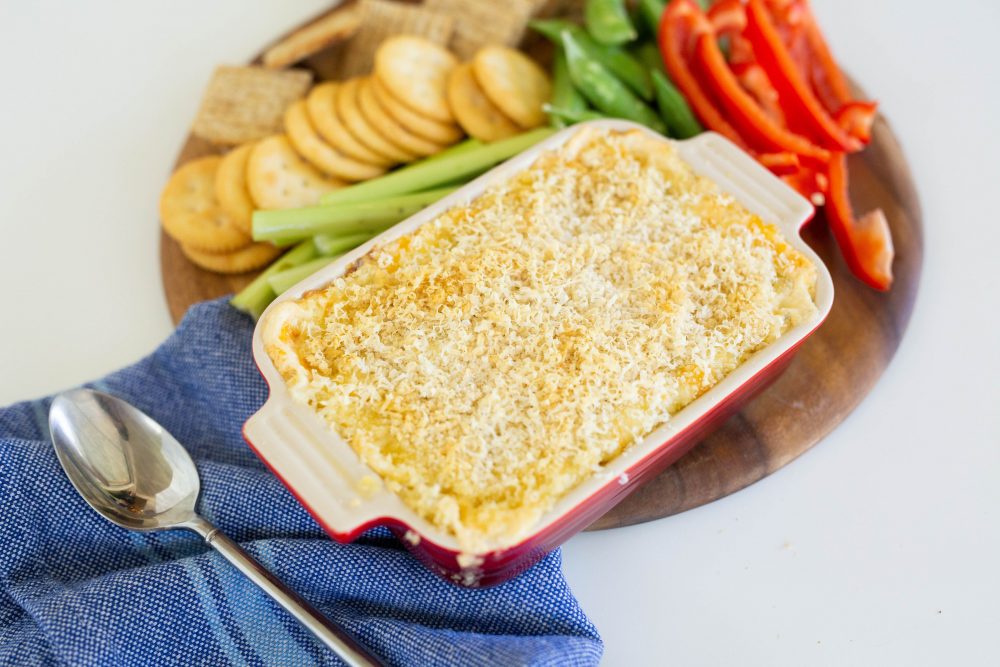 Photos by Heather Mildenstein