You know I'm always on the hunt for the most affordable ways to access audiobooks, and my newest obsession is Audible Escape (otherwise known as the Audible Romance Package, which is a MUCH less enticing title).
I'm as far from an expert on romance books as you can get, but a few weeks ago, I happened to see an ad run for the Audible Romance Package and one of the books featured in the ad was To All the Boys I've Loved Before.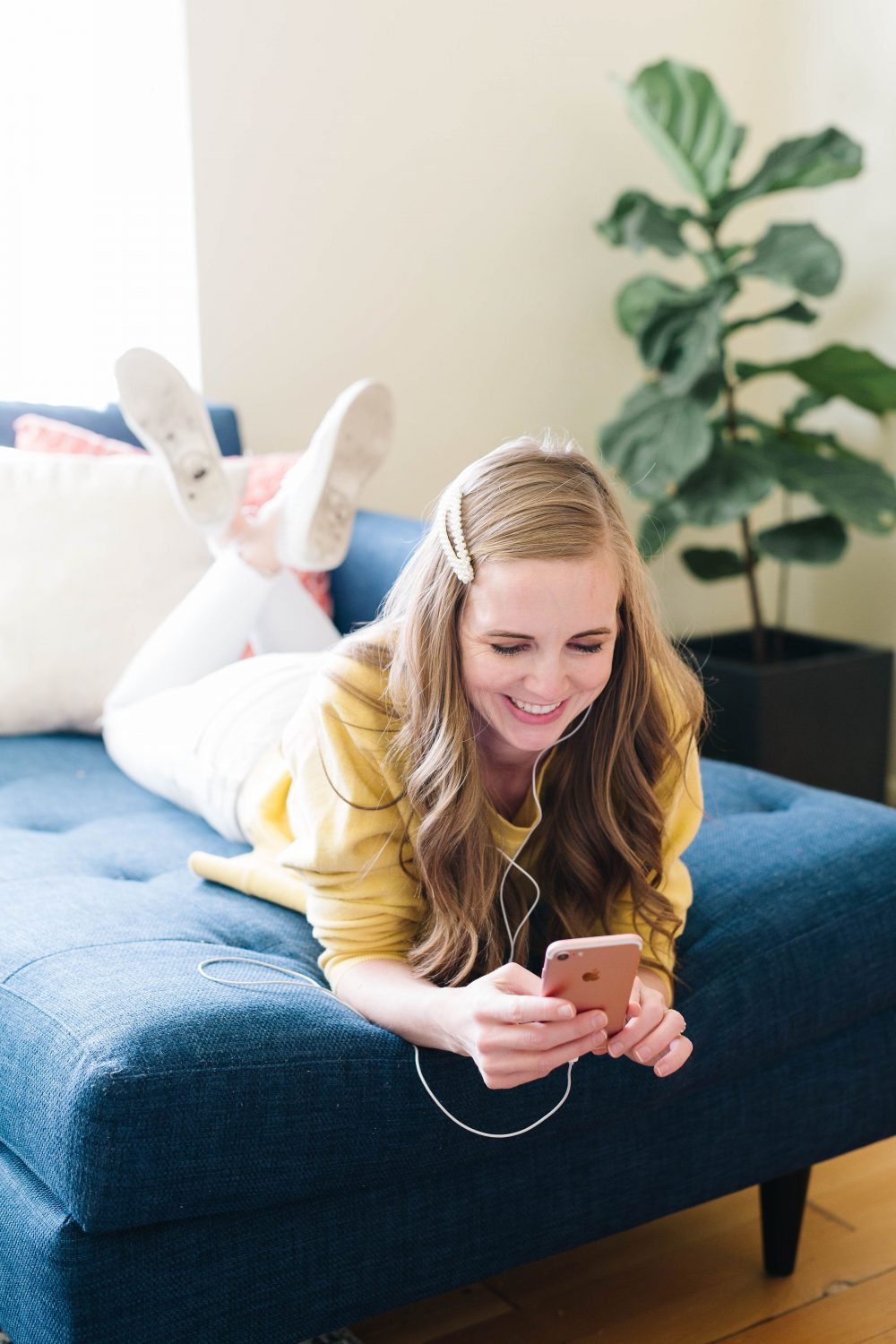 Well. . . .that's all I needed to be at least a little bit curious.
A little digging later, and I'm now all in.
Let me tell you how Audible Escape works.
What is Audible Escape?
Audible Escape is a subscription through Audible where you have unlimited access to all the books in the Audible Romance Package (I can't get a straight number, since it keeps changing, but it appears to be at least many, many thousands).
Unlike a regular Audible subscription where you buy a book with your credits and then own it forever, this is a lending library. You can have ten books out at a time and swap them out as many times as you want, so you could theoretically listen to hundreds of books a month (if you have that sort of audiobook listening time, color me jealous).
If you already have an Audible subscription or a Kindle Unlimited subscription, it's an extra $6.95 per month to add Audible Escape to your subscription.
If you want it as a stand-alone, it's $12.95 per month (which seems like a smoking deal to me).
And you can try it for a month for free, whether you're already an Audible member or not, here. I'm currently in the middle of my free trial and I'm LOVING it.
Just set yourself a calendar alert before it switches to a paid membership so you can decide whether or not you want to continue.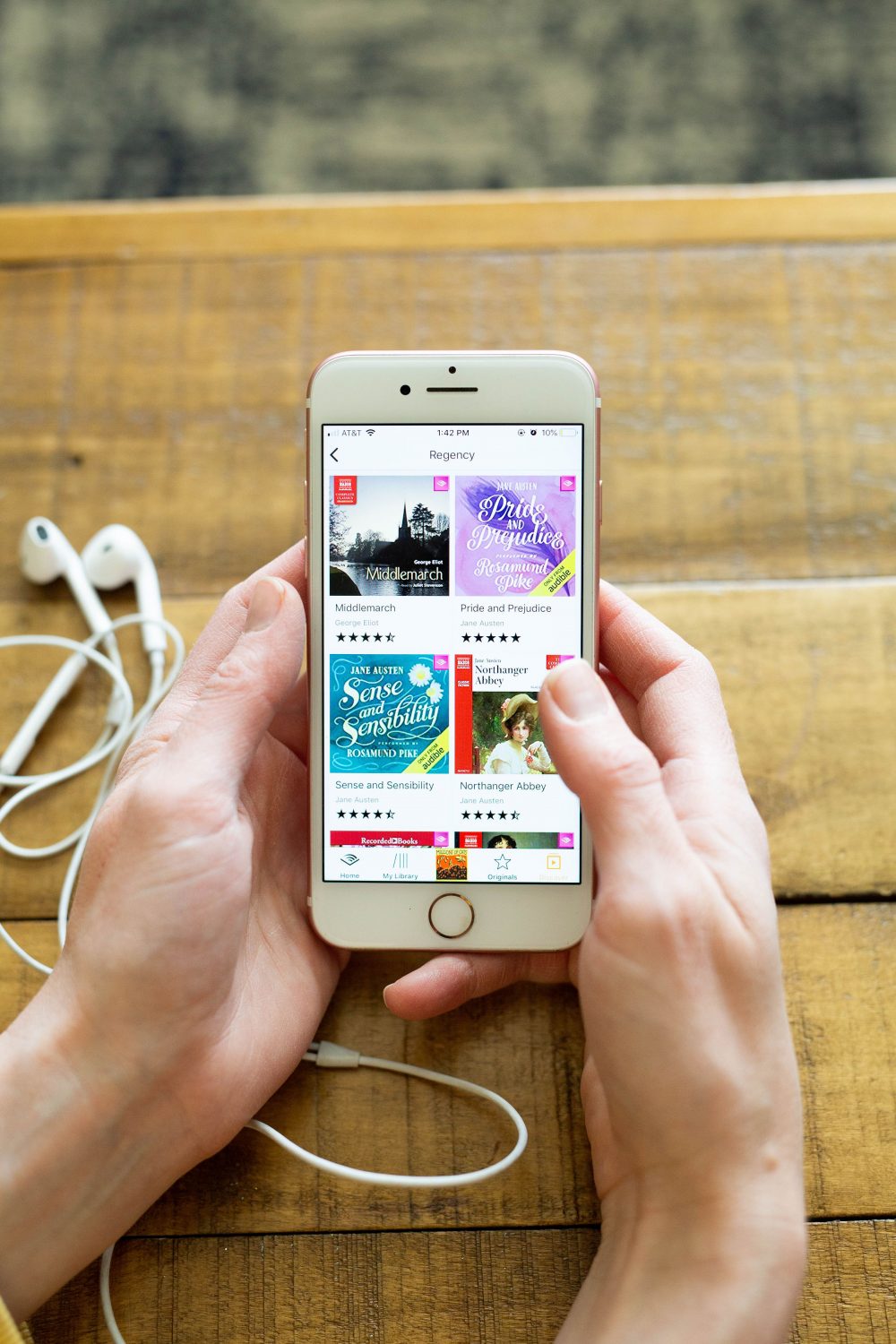 How to use Audible Escape
I spent a lot of time exploring Audible Escape in preparation for this post and I have to say, I'm really impressed with how user-friendly it is.
The Audible Escape package lets you add books to your library from the Audible app, so you can have a new book to listen to in seconds on the go. Big win right there.
Also, when you search for something, you can check the little box to show only Audible Escape titles, which is super handy.
Audible Escape also has a bazillion filters to make it easy to find the right audiobook for you.
They're better on the desktop version than on the app, but you can sort by categories (everything from sports to royalty to time travel to western).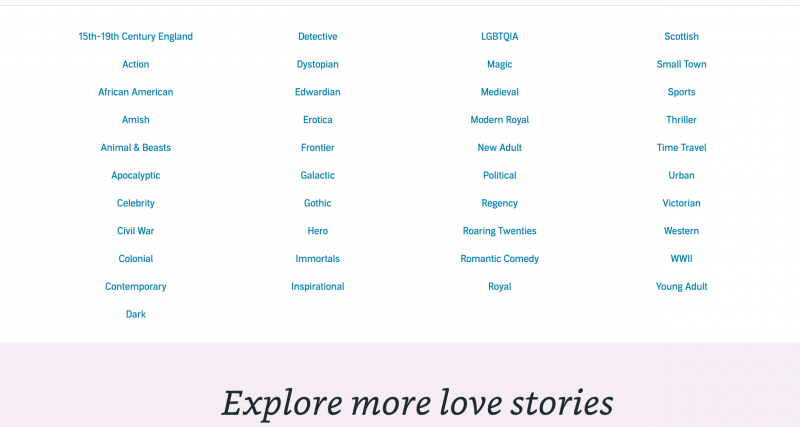 You can also pick by character-type. Want a detective? You got it. Ghost? Yes. Divorced? Sure. Firefighter? Absolutely.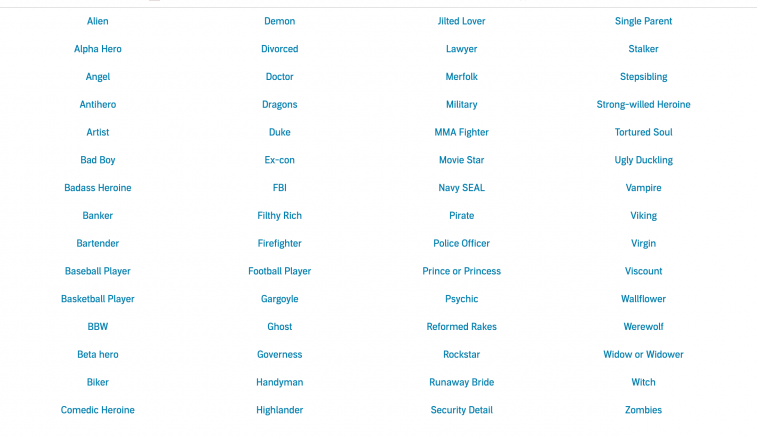 Or story type. Fake relationship? Holiday? Blind Date? Workplace romance? Arranged marriage? Childhood sweetheart? Gang's all here.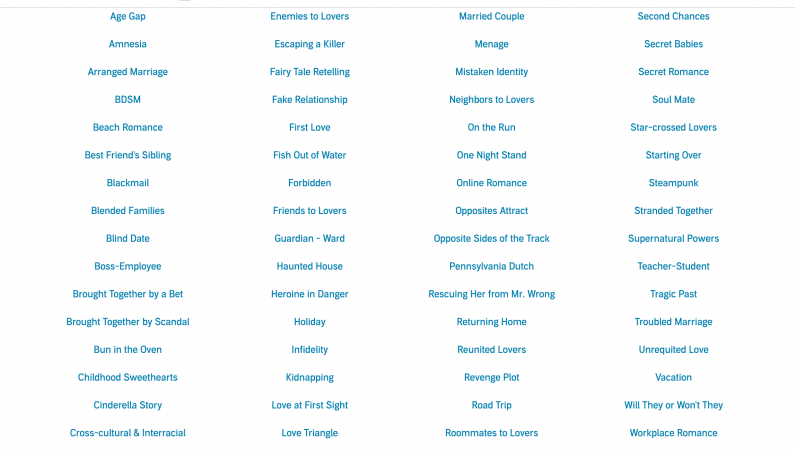 If you're wondering whether seeing all these options made me realize how deeply out of my depth I am when it comes to romance books, the answer is, yes, yes it did.
And you can also choose based on how steamy you like your romance novels (I find this especially useful). It starts at Sweet, moves on to Flirty and Seductive and Sexy and ends with Red Hot (and they have sub-categories in each, so you can choose "Sweet Historical Fiction" or "Flirty romantic comedy" or "seductive thrillers.").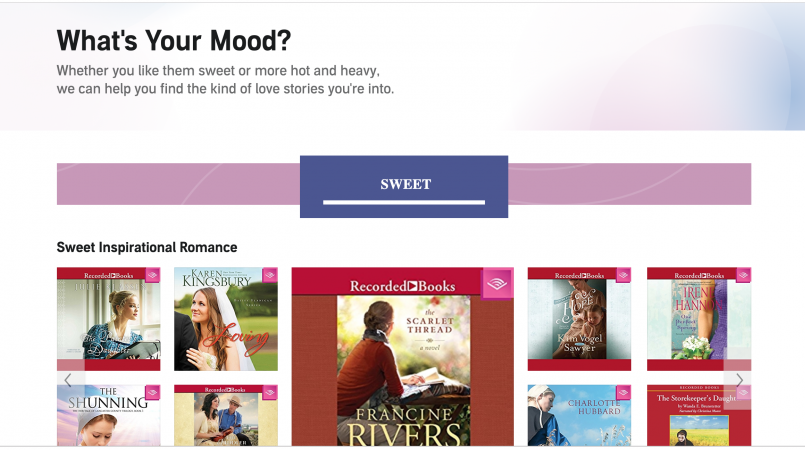 Basically, they've made it super easy to find exactly the right book for you.
A few favorite books on Audible Escape
If you're interested in giving the Audible Romance Package a try, here are some of my favorite books that are included on Audible Escape.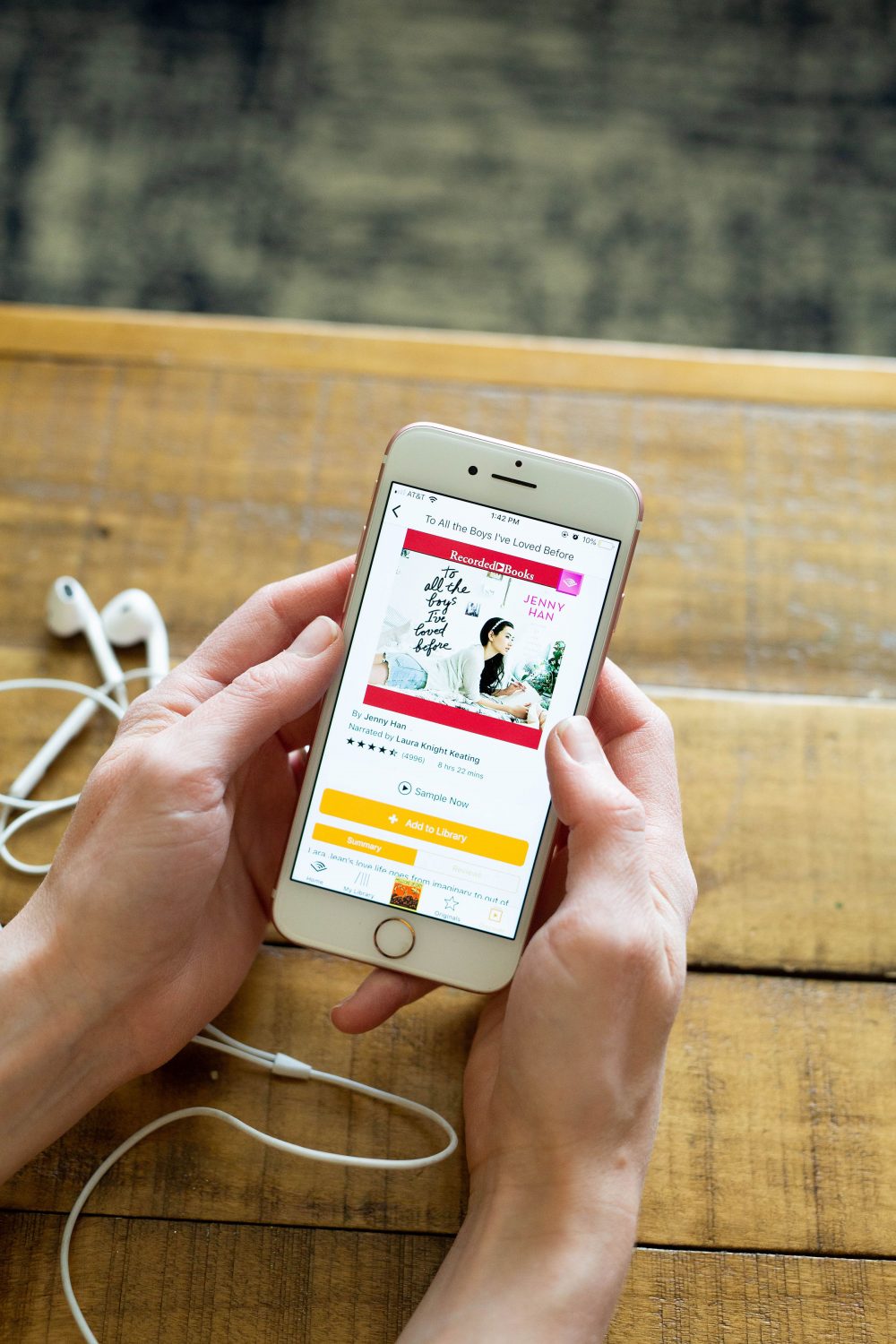 To All the Boys I've Loved Before by Jenny Han
I mean, this was what convinced me to even look into Audible Escape, so naturally it's the top of the list. If you haven't read them yet, now is the moment. The whole trilogy is included so you can just start at the top and go right through until the end. (Full review here)
The Summer I Turned Pretty by Jenny Han
This trilogy is where I first discovered Jenny Han and while I don't love it as much as To All the Boys I've Loved Before (but what DO I love as much as that?), it's still a totally delightful young adult series and all three books are included in the Audible Romance Package so you won't be stranded after book one. (Full review here)
Confessions of Georgia Nicholson by Louise Rennison
Despite the questionable titles of several of the books, this is one of my favorite young adult series. I listened to them all about ten years ago and even now, just thinking about them, makes me laugh out loud. These diaries of a young British teenager are ridiculously funny and perfect when you need something light to listen to. (Full review here)
One True Loves by Taylor Jenkins Reid
I rarely stay up super late reading anymore (my children don't seem to care if I got a good night sleep or not – they want breakfast first thing either way), but I stayed up until the wee hours of the morning because I couldn't put down this book about a woman who loses her husband in a plane crash and then, several years later, just as she's starting to move on, discovers. . . not dead after all. (Full review here)
Just One Wish by Janette Rallison
When I get asked for recommendations for clean YA books, I always suggest Janette Rallison. I've read nearly every one of her books (I went on a super binge when I was nursing Ella around the clock and had hours and hours a day to read) and they're just laugh out loud funny. This one, about a teenage girl determined to make her young brother's wish come true before he goes in for surgery, is sweet and hilarious and romantic. (Full review here)
The Distance Between Us by Kacie West
Kacie West is my other go-to for squeaky clean young adult romances. I've read most (maybe all?) or her books and they're just delightful.
The Truth About Forever by Sarah Dessen
You already know I LOVE Sarah Dessen, and this is my very favorite of all of her books. I have read parts of it more times than I can count (I kept going back to the university library when I was in grad school to read my favorite parts in the stacks – probably not what they imagined the library being used for when they built it for a major research university). (Full review here)
Attachments by Rainbow Rowell
I've read this book multiple times and it never gets old for me. I just love it so much, about two women who work together and send each other long detailed emails about their lives and the office tech guy who accidentally finds himself reading all their letters and quietly falling in love with one of them. (Full review here)
I should also mention that all of Jane Austen's books are available on Audible Escape, along with all the Jane Austen-ish fiction you could want, including Dear Mr. Knightley which I just read last week. I also can't leave out that the Bronte sister books are included.
If you'd like to try out Audible Escape, you can sign up for a free trial here.
I'd love to hear how you like it and what some of your favorite books you've found there are!
If you liked this post about AUDIBLE ESCAPE, you might also like these posts: