This post is part of the paid Audible Ambassador program but I love Audible all the time. I'm pretty sure that without Audible, I'd never make dinner, fold the laundry, iron, or exercise.
When people ask how I get so much reading in, my answer basically boils down to two things.
First, I'm a very fast reader. I never learned speed reading (and the idea doesn't particularly appeal to me), but my natural reading speed is pretty high.
Second, audiobooks.
With my regular life going on all day, every day, my reading time is super fragmented and audiobooks are perfect for filling those holes with more reading time and over the years, I've gotten better at incorporating more audiobook listening into my daily life.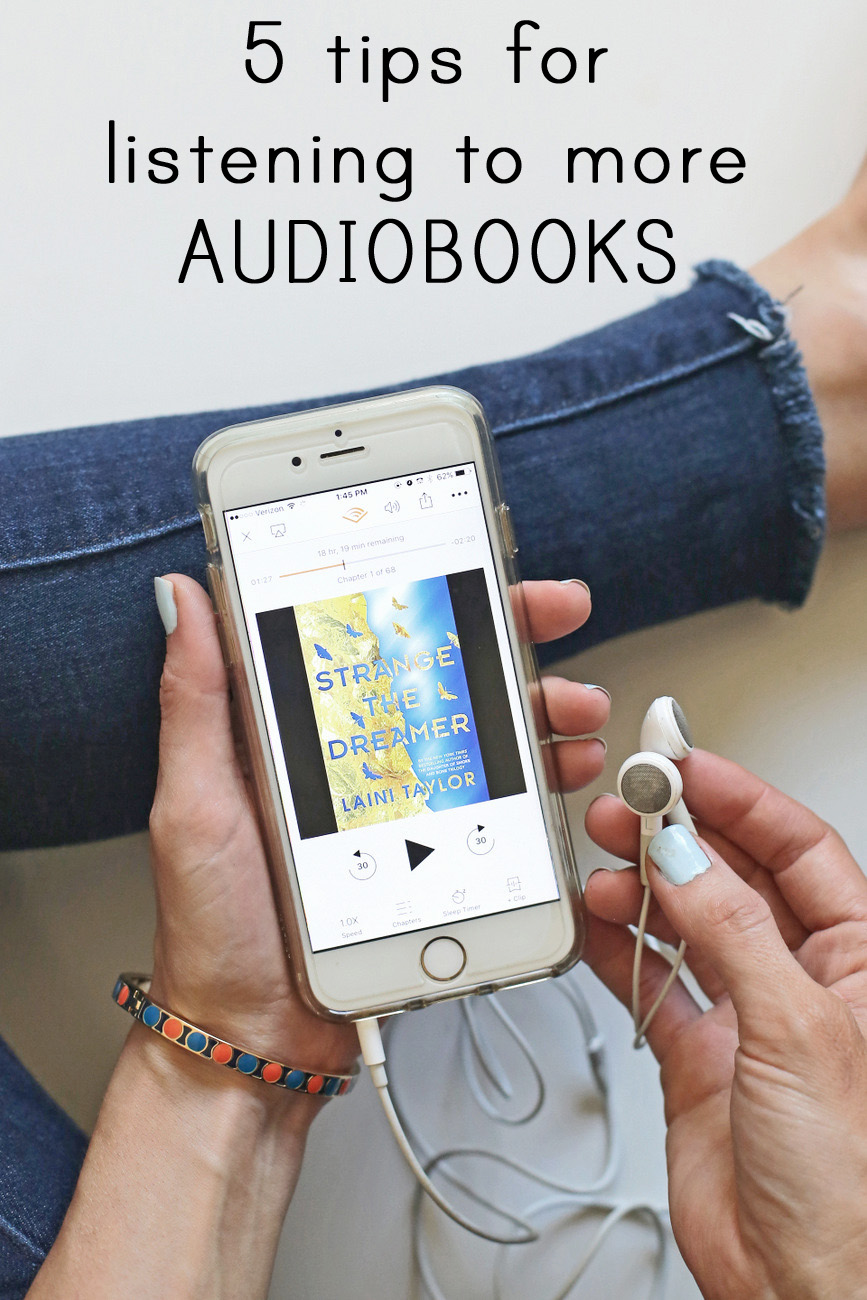 Here are five tricks I've picked up for squeezing in more audiobooks!
5 tips for fitting in more audiobooks
Any other tricks for squeezing in more audiobooks?