I mentioned at the beginning of the year that my goal was to read 150 books this year. I'm just slightly behind schedule, with 34 books read this quarter.
I haven't been doing quite as much reading as I'd like, but I'm feeling motivated to work harder to make it more a part of my life (after attending a panel at Duke yesterday about creativity, I'm somewhat on fire over here).
I'm also changing up my quarterly lists just slightly by highlighting three of the books worth reading from the quarter before I dive into the full list.
For January, February, and March, my favorite books were:
Are You Experienced? by Jordan Sonnenblick.  My love for Jordan Sonnenblick is well-documented here, and this book might be one of my favorites of his (it's hard to say, when they are ALL so good). I was a little wary of this since it was about a teen traveling back to Woodstock where he meets his dad as a teen himself, and my interest in Woodstock was zero. Now? I want to know everything there is to know about Woodstock. I came home from our cruise and watched a bunch of YouTube videos of the most famous performances.
Rump: The True Story of Rumpelstiltskin by Liesl Shurtliff. Ever since we started watching Once Upon a Time, I've been really delighted by Rumpelstiltskin, and a good re-telling of a fairy tale is one of my favorite kinds of books, so this was just the perfect match. Plus, a good narrator for the audio version? Sold. A great middle-grade read.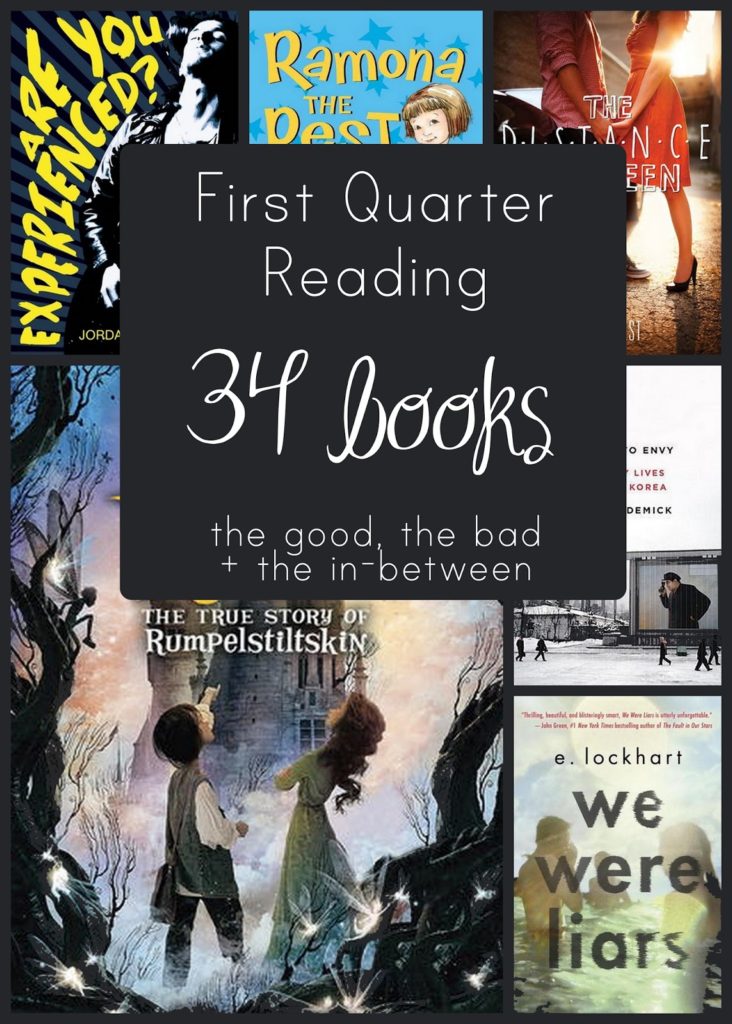 a list of books worth reading
And if you'd like a printable copy of this list that you can take to your library or screenshot on your phone for easy access, just pop in your email address below and it'll come right to your inbox!
if you liked this post of books worth reading (and some not), you might also like these other posts: