Want to listen to audio books but don't want to break the bank? Here are 10 places where you can download or stream free audio books!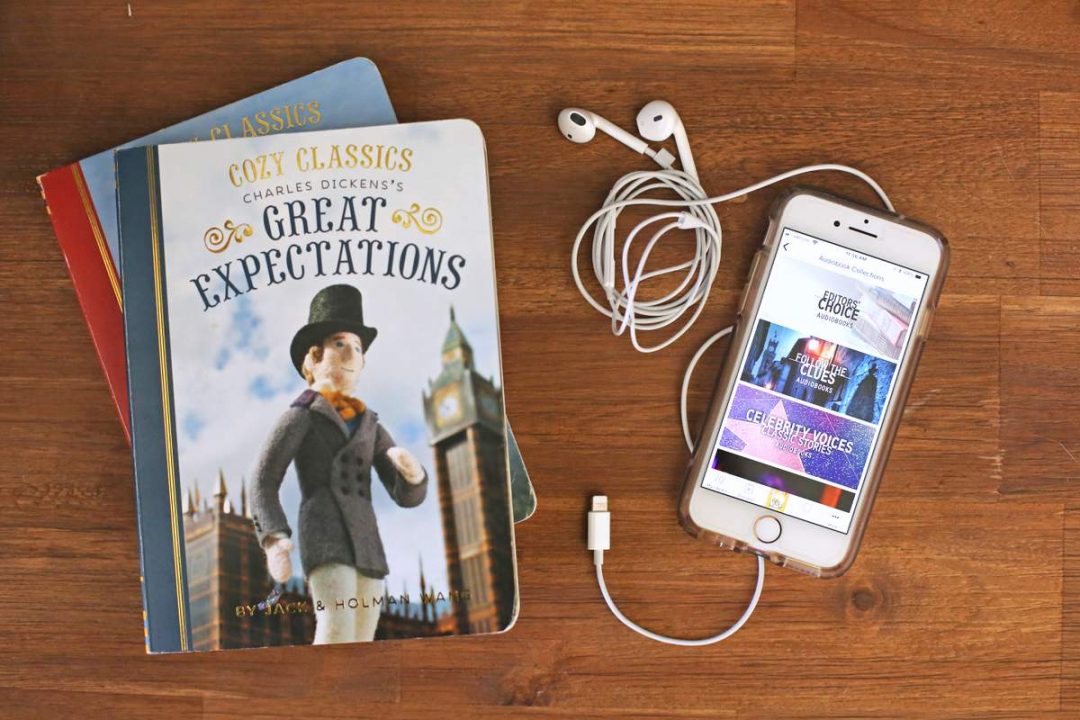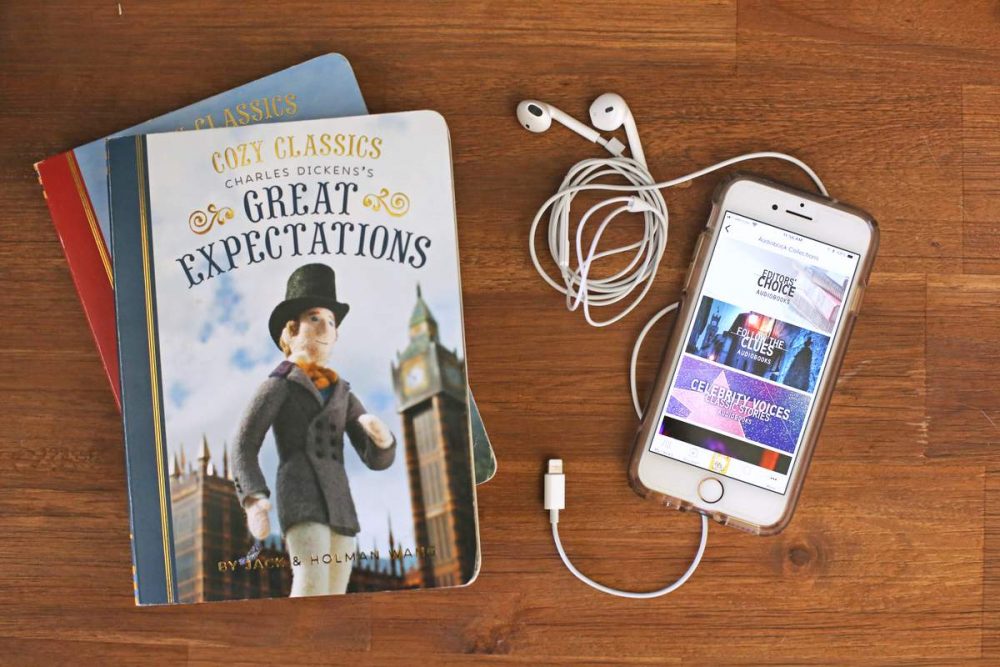 You all know that I love audio books with all my heart, but it can be an expensive habit.
So any time I can get free audio books, I am going to take advantage of it!
Between the public domain, free audio books trials, and the public libraries, there are quite a few ways to grab audio books free when you need something great to listen to.
Here are ten places to snag free audio books!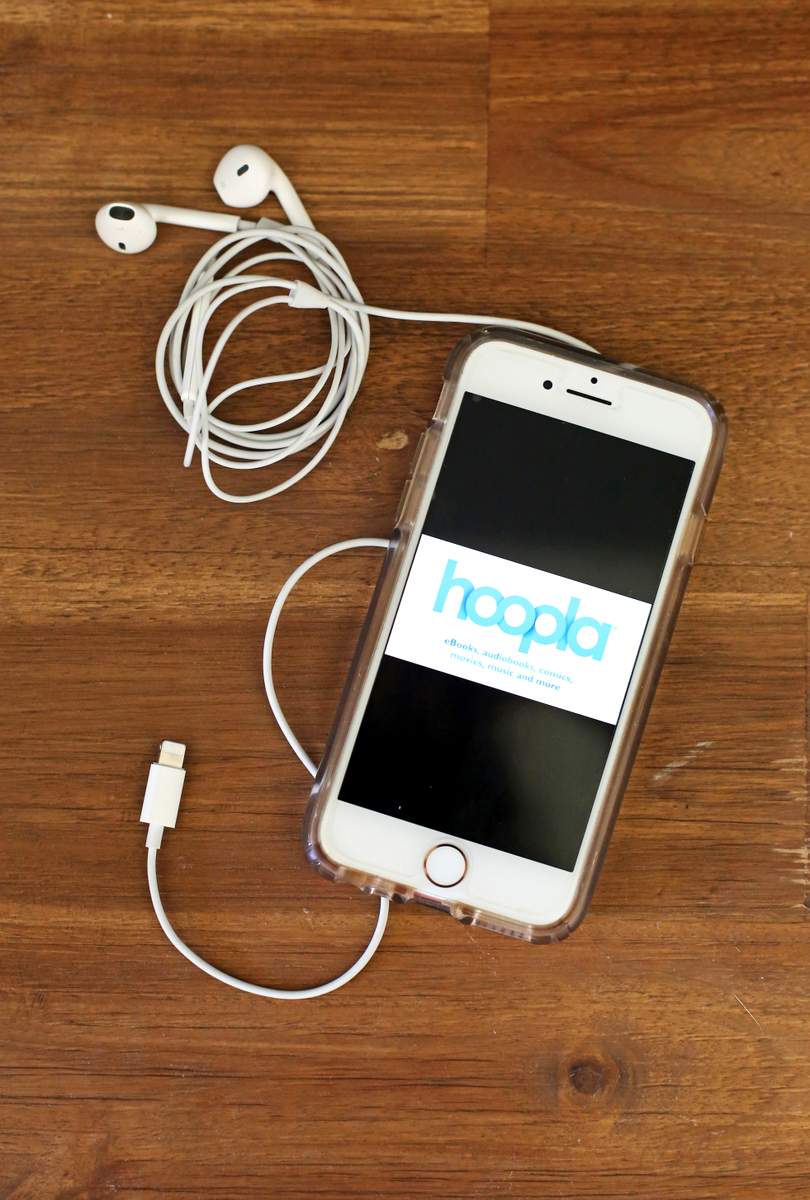 10 places to get audio books free
Audible isn't free, but you CAN sign up for a 30-day free trial and get two free audio books of your choice, and you'll own them forever, even if you cancel your free trial before it converts to a paid account. If you need some suggestions for audio books, here is a list of 25 of my favorites across a variety of genres. And I also wrote this post earlier this  year with everything you could want to know about Audible.
Audible Channels
If you're a Prime member, you can download the Audible app (it's a free audio books app!) and then under the Channels section, they have selected audio books free for streaming. They change frequently and it's fun to see what they choose to make available!
Playster
Playster is basically like Netflix for audio books – instead of having a credit each month like Audible to choose specific audio books, you have access to their entire library (more than 100,000 titles) and you can listen to whatever you want for your monthly fee. It's $14.95 per month (the same as Audible) but you can sign up for a free month trial.
It's similar to Audible (although it has a smaller collection) and you can . . . surprise: sign up for a free trial and get a free audio book.
Overdrive
This is how I listen to most of my audio books and how my children listen too. It's connected to my library account and I can check out up to 10 free audio books at a time, although sometimes the hold lines are insane. Overdrive is the most common library audio book provider, so odds are very very good that your library uses it too. And you've already paid for it with your tax dollars so free audio books for everyone! (I like using the Libby app better than the Overdrive app and I talked about why in detail in this post).
Hoopla
My library system also uses Hoopla to offer their patrons audio books free and I like it because, unlike Overdrive which functions on a physical library type system where there are limited copies of each audio book and you have to wait in a hold line for a copy to come available, Hoopla has every book available immediately and instead limits you to 10 titles per month. I've found that the collections are usually much smaller, but I'm surprised at what I can find there!
RBdigital
This is similar to Overdrive, where you wait in a hold line and can check out and listen to audio books or check out magazines, e-books, videos, and games. I especially like that, at least through my library system, it has a lot of free audio books for kids.
Librivox
Librivox is a free audio books app for books in the public domain (so mainly classics). They're read by volunteers, so the quality of narration can vary a lot, even within one book if it's read by different narrators.
Spotify
We use Spotify daily to play music, but I only discovered recently that they have a decent little collection of free audio books too. Book Riot put together a nice little tutorial about how to find them here!
Sync
This is a summer program that, unfortunately, is finished for the year, but each summer, they offer a pair of free audio books each week – one is a classic and one is a young adult new(ish) release.
If you liked this post about where to find free audio books, you might also find these posts helpful: