Because one big section of my Raising Readers course is about audiobooks, I've had scores of questions about what the right age to start audiobooks is.
Of course, like all parenting things, it totally depends on your individual child.
But I've found that around age 2.5 is when my girls have all started to show interest in listening to audiobooks.
At that age, since most children are really used to listening to books being read aloud to them, it doesn't seem like a big jump to go from being read to by a parent to listening to an audiobook.
I also really like to start audiobooks in the car, when many toddlers tend to be antsy and restless buckled into the backseat.
If your library has them, I really like those CD/picture book packs so your child can look at the book while the CD plays.
Over the past few months, as we've been driving more frequently because of school schedules, we've started listening to more story collections as we drive because they're short enough for a 5-10 minute drive and easy for my toddler to follow (but my big girls like listening along just as much).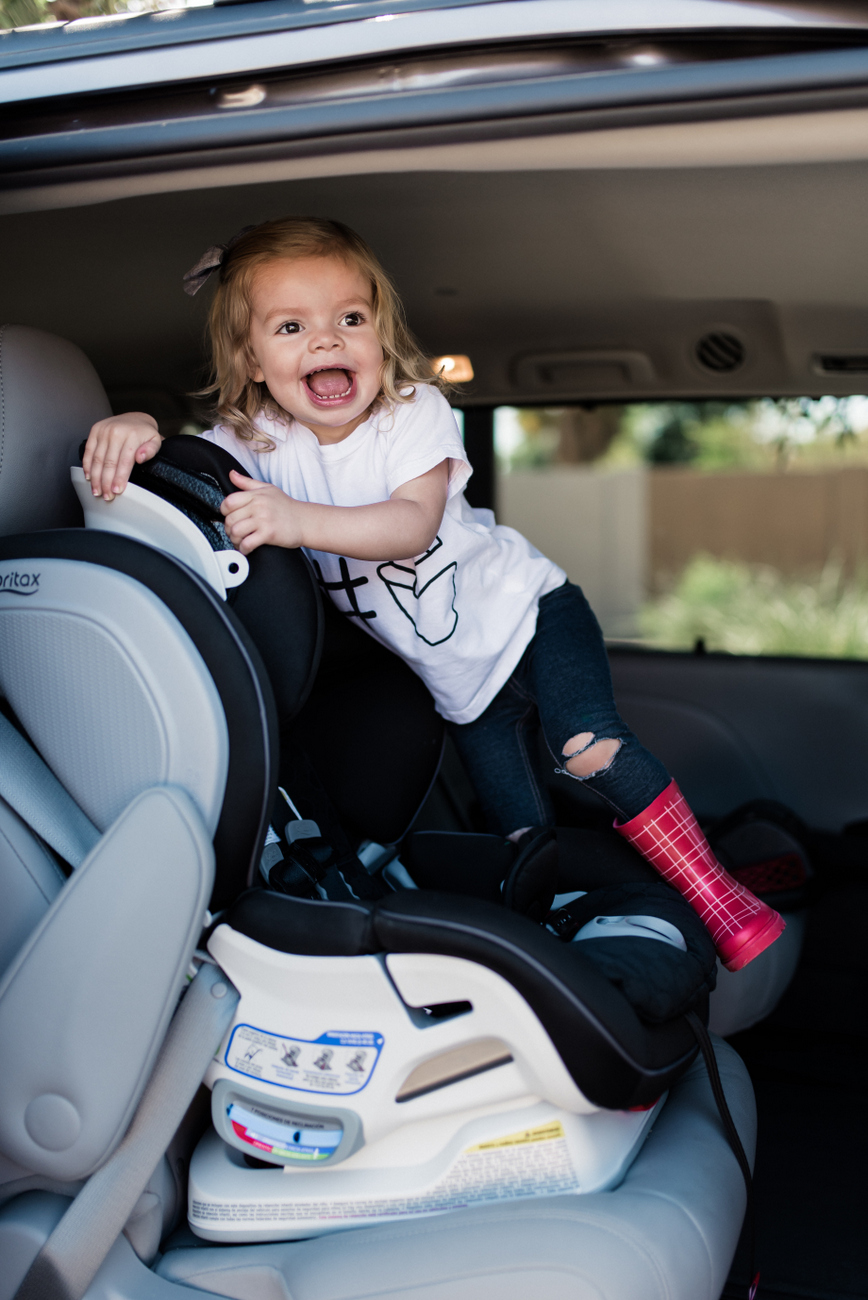 Also, we often check out audiobook collections from the library on CD, but I also love to take advantage of good deals on Audible because then I can just download them straight to the Audible app (it's free to download and you don't need a membership – you can just buy audiobooks piecemeal) and then we can listen to them whenever we want, without worrying about dealing with the CDs or renewing them or returning them to the library.
Here are five story collections I'd highly recommend:
The Frances Audio Collection by Russell Hoban, read by Glynis Johns
I am a massive fan of Frances and have been since I was a child. I think they are those magical books that are fun for little kids and adults alike. This is Star's very favorite CD and we've listened to the four stories on this CD at least 50 times in the past month. Every time we get in the car, she asks for this one. It's read by Glynis Johns (she's the mom from Mary Poppins and has the MOST distinctive voice).
Frog and Toad All Year written and read by Arnold Lobel
How can you not love Frog and Toad? And the audio versions are SPECTACULAR. Arnold Lobel reads them himself and they have fun music and I just feel happy as I drive along listening to their little adventures. This one is currently a whopping $1.95 from Audible and Frog and Toad are Friends is $2.95, so I think they're both just worth buying.
Mercy Watson Collection by Kate DiCamillo, read by Ron McLarty
There's something just so delightful about a couple who treats their pig like a child. My girls are obsessed with these books and I like that they are a little longer (more like 20 minutes for each story) and each CD set or Audible set has 2 stories on them. On Audible, these ones are each about $6 currently.
The Peter Rabbit Collection by Beatrix Potter, read by Peter Batchelor
All the love for Peter Rabbit and company at our house and this one is 95 cents. As in, you couldn't buy a Wendy's frosty for this price. And it has 18 Beatrix Potter stories on it and it's more than 2 hours long, so it'll keep you in stories for a nice long time.
Arabian Nights by Jim Weiss
Jim Weiss is renowned as a storyteller and narrator, and any time I see one of his CDs at the library, I snatch it up like a Black Friday deal. You can see all his different collections and stories here, but this Arabian Nights one has been a recent favorite in our car. His collections are a great way to introduce your children to classic fairy tales and folk legends.
Bonus that I can't stand to leave out – we've listened to many of the Rabbit Ears CDs from the library and they are very well done too, with tons of different fairy tales and tall tales.