A couple of weeks after we moved in with Bart's parents, Star had a VERY hard morning.
After nearly an hour of completely unreasonable behavior, Bart's mom pulled out a CD copy of the Frances audio collection and started playing it on their family room stereo. She tucked Star in on the couch with a blanket and pillow, and suddenly Star stopped crying for the first time since she'd gotten out of bed and quietly listened to the whole CD.
It was basically like magic.
I wrote a post last fall about audio books for preschoolers with suggestions about what age to start and how to introduce them (plus five of my favorite children's audio books to start with), so if you're new to listening to audiobooks with your young child, that post is a good place to start.
These are seven more audio books collections that we love. Each one is a collection of short stories, so they're perfect for listening in the car or while your child plays (I put together a whole list of activities for kids to do while they listen to children's audio books).
If you have lots of snowy or cold winter days ahead, these are a great way to keep everyone happy at home.
Also, if you go with the digital files from Audible instead of a physical CD, you can stream them through a Google Home or Amazon Alexa device (with Alexa, you can play them straight from your Audible account, whereas with a Google Home you'll need to play it on your phone and then have it cast through your Google Home. Either way is super simple).
And you don't need an Audible membership to buy Audible books – just download the free Audible app and buy the books you want through Amazon and they'll appear in your app, ready to listen!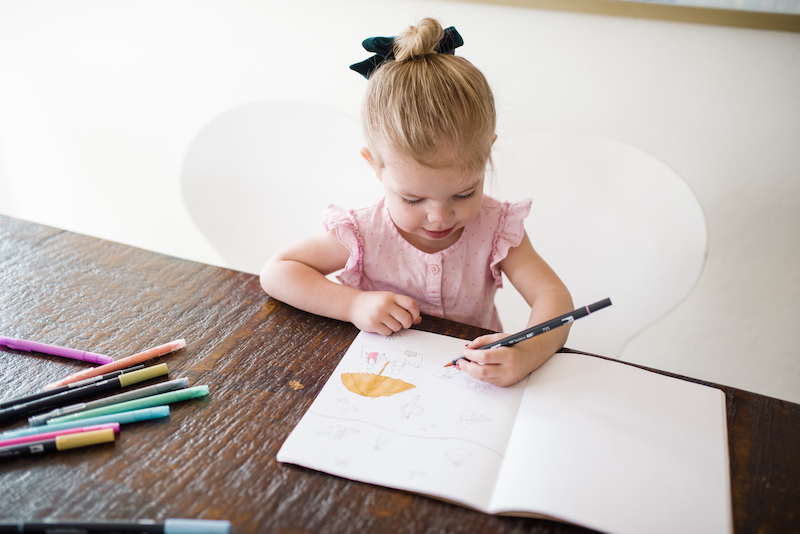 8 Children's Audio Books
The Olivia Audio Collection by Ian Falconer, read by Dame Edna Everage
I checked this collection out from the library and I LOVED listening to it for several weeks until it was due back. Dame Edna Everage is the BEST reader you can imagine for Olivia. I'm fairly sure that for the rest of my life, I will never read the Olivia books without hearing her voice in my head. The Audible version is currently less than $8.
James Herriot's Treasury for Children: Warm and Joyful Tales by James Herriot, read by Jim Dale
I grew up on James Herriot – my mom is a huge fan – and she introduced my girls to his sweet stories about being a farm vet. She gave us this CD collection that's meant especially for children and it's just wonderful. And, just when you thought his stories couldn't get any better, they're read by Jim Dale of Harry Potter audiobook fame. The Audible version costs less than $7 right now.
Cowgirl Kate and Cocoa by Erica Silverman, read by Elizabeth Morton
I bought this one last year because it was whopping $1.71 from Audible (it still is!) and we've listened to this one in the car countless times about Cowgirl Kate and her opinionated horse Cocoa. It's only ten minutes long so it's perfect for a quick school drop off or brief errand.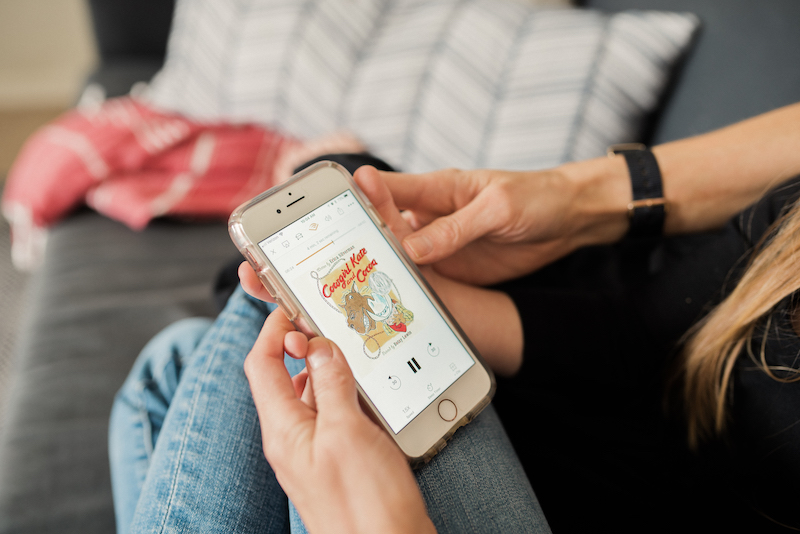 Mouse Tales written and read by Arnold Lobel
I love Arnold Lobel as an author and it turns out I love him as a reader too – he reads the audio versions of most of his books! Mouse Tales has always tickled my funny bone and it delights me to hear the author read these silly stories aloud. This was another children's audio books collection from the library that was well-loved.
Winnie the Pooh by A.A. Milne
The two hour collection of classic Winnie the Pooh stories is done as a full dramatization with original music and famous actors like Judi Dench and Stephen Fry doing the various character voices. Seriously, it's incredible.
Ling and Ting: Not Exactly the Same by Grace Lin, read by Angela Lin
These stories about identical twin girls are so funny and sweet. They get along and they love being twins, but they are NOT exactly the same.
Nate the Great Collected Stories by Marjorie Weinman Sharmat, read by John Lavelle
I remember Nate the Great from when I was little and now my girls love these early mystery stories too. The first collection has three stories and the second collection has four (the second one is also available from Audible for $11.61).
The Princess in Black collection by Shannon Hale and Dean Hale, read by Julia Whelan
My girls are OBSESSED with the Princess in Black (I'm pretty sure I read the whole series 5 times at least to Star this summer) so I'm very happy to have the audio versions to save my poor voice at least for the first three books. You may know Julia Whelan because she narrated two of the biggest books of the year – Educated and The Great Alone.
Any other favorite children's audio books at your house? I'd love to hear!
If you liked this post about 
children's audio books

, you might also enjoy these posts: