This post is sponsored by St Martins Press, the publisher of  Kristin Hannah's newest page-turner, The Great Alone!
If you've been reading my blog for a long time, you know that when we lived in Texas, I belonged to the world's best book club.
It's been five years since we moved away and I still miss it desperately, especially every time I read something that makes me think, "I need a group of thoughtful, smart, funny women to discuss this with!"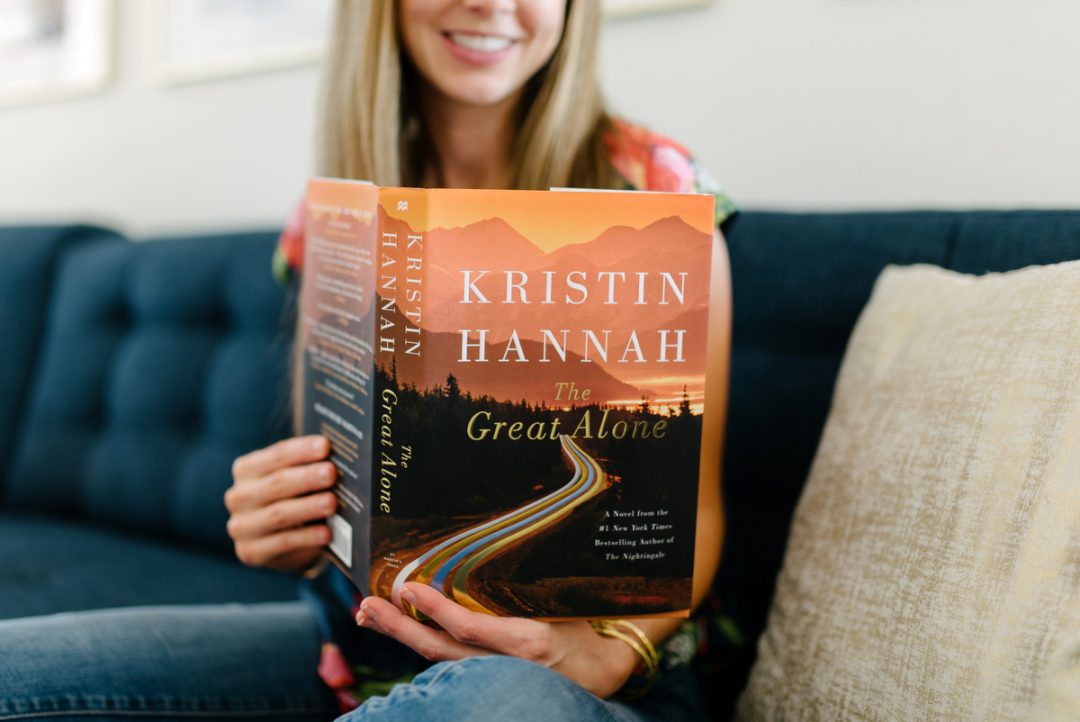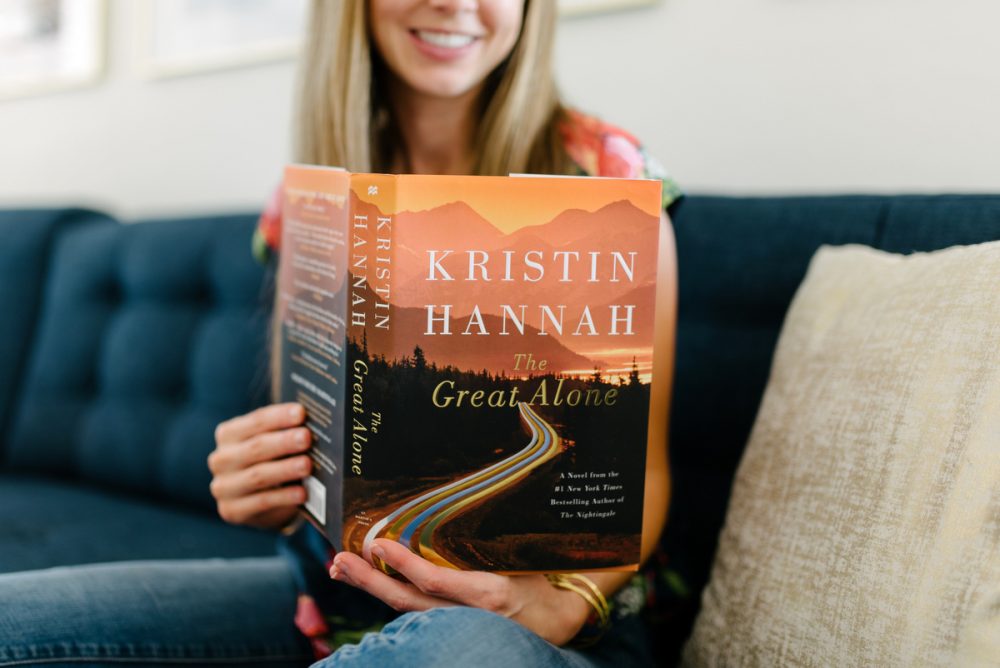 Here in Arizona, I belong to a book club with just those kinds of women and we do have really interesting engaging discussions, but it's a book club dedicated to reading the Great Works of the Western World (which is a set list of books that were published in a 54 volume set back in the 50s).
Which means that new books never get added to the mix.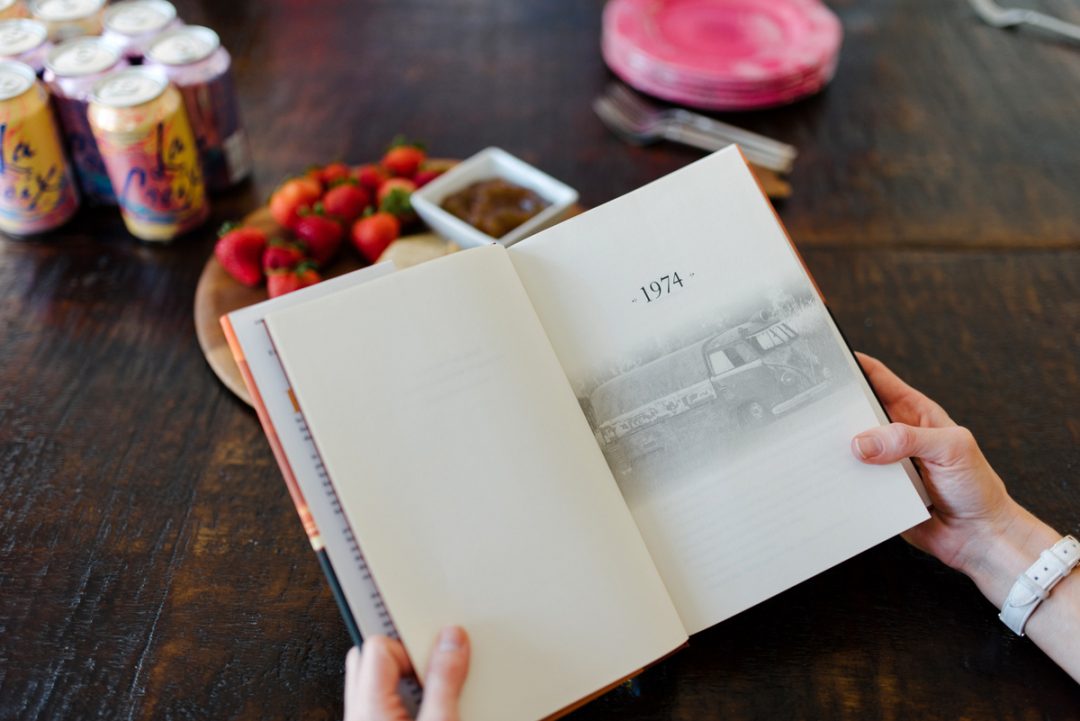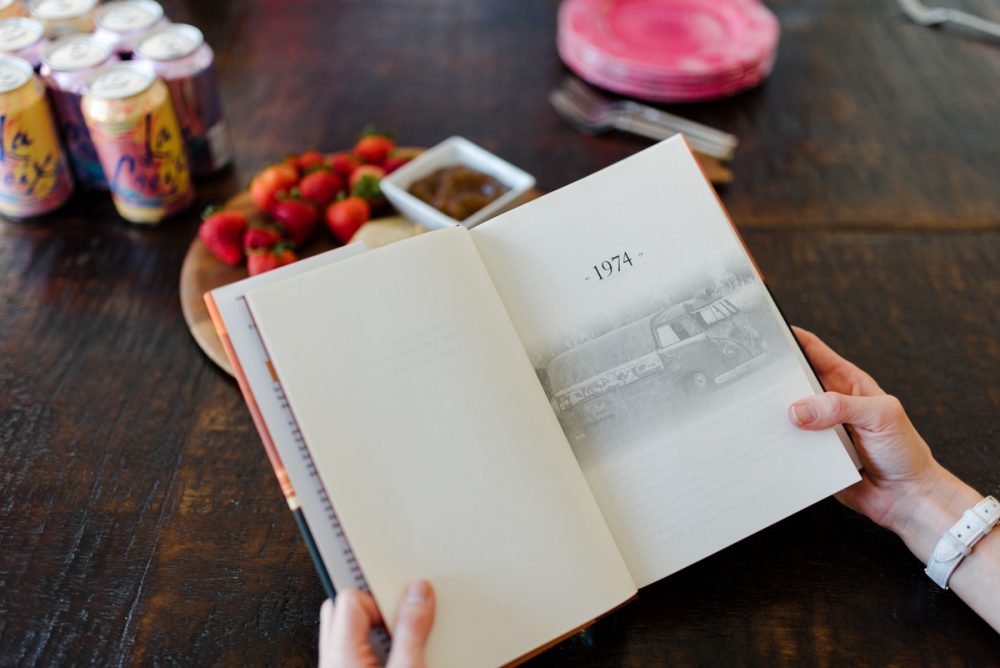 We also meet twice a month, so starting ANOTHER book club just feels like too much for me, even though more and more frequently over the past year, I've felt an intense desire to belong to a book club like the one I did in Texas.
Then, a few weeks ago, I had a sudden realization.
I could do a One Time Book Club!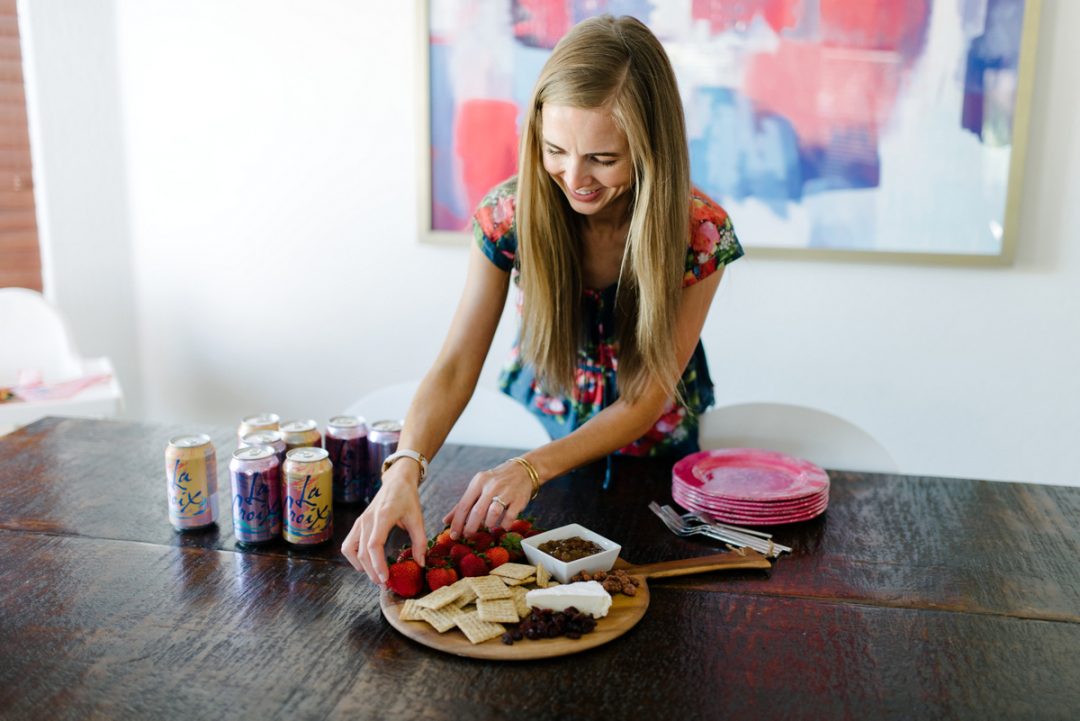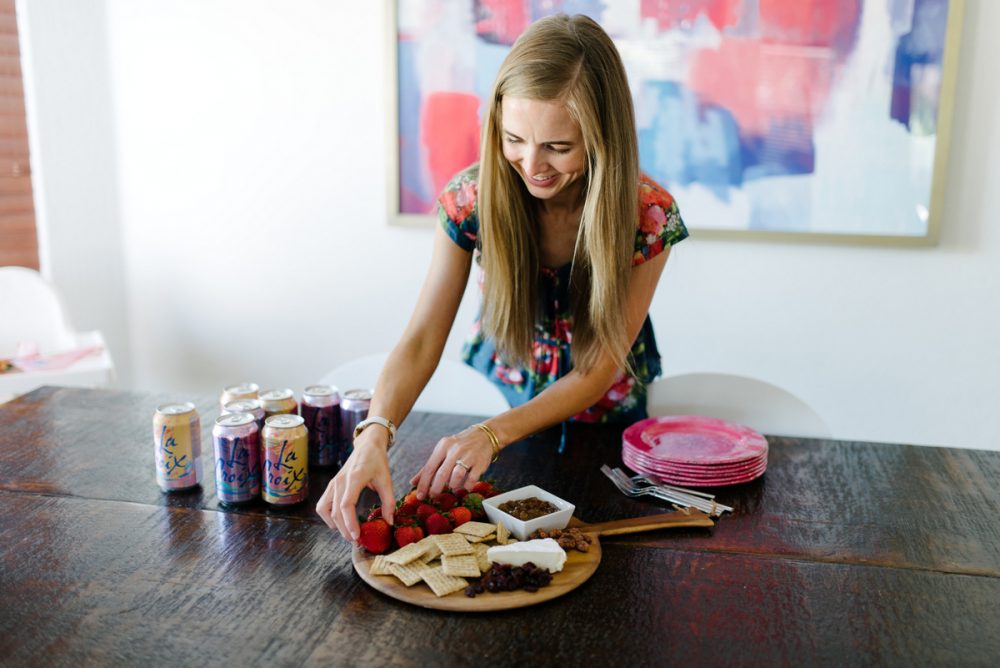 I know first-hand how challenging it can be to commit to a book club long-term, whether it's hosting and leading for years or just reading and attending.
But what if instead of organizing an entire club, you just hosted one time or periodically when a book really appealed to you?
Basically it's like a hosting a book party (and I love anything with the word "party" in it).
Just one evening of great conversation and food (obviously) and you don't have to commit to anything beyond that.
I also think that often in a book club people choose a book just to choose something, not necessarily because it's a book that they really want to have a great discussion about.
Which makes a One Time Book Club make even more sense to me – you just do it whenever a book speaks to you.
I was thinking about all of this earlier this summer when I read The Great Alone by Kristin Hannah over Memorial Day weekend and I desperately wanted someone to talk to about it.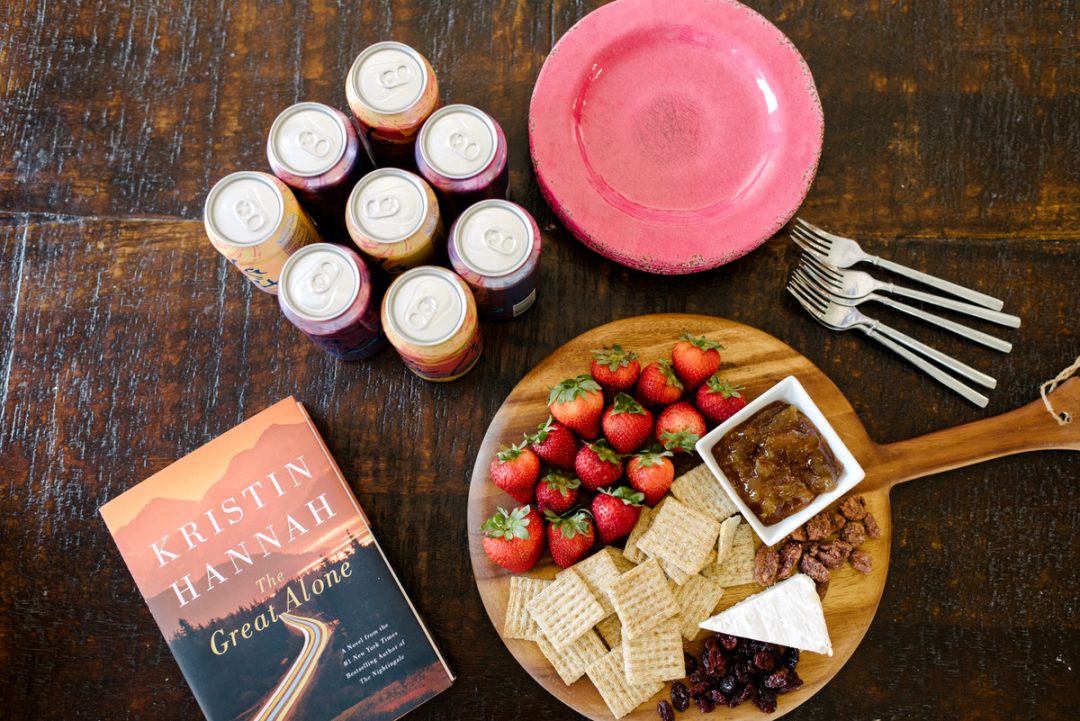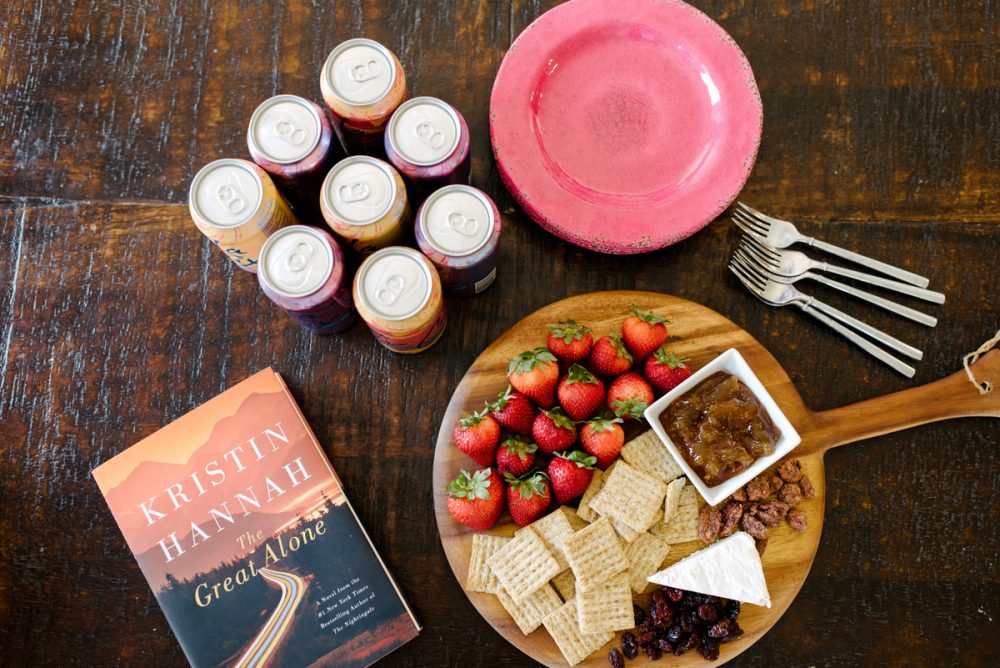 You already know I LOVED The Great Alone since I included it on my Summer Reading Guide, and it'd be the PERFECT book for this kind of book party.
The Great Alone is by Kristin Hannah, who you probably know from her massively popular WWII book a couple of years ago, The Nightingale.
The Great Alone came out in February and it was an instant best seller too.
the great alone by kristin hannah
The main character is Leni and her life has been fairly chaotic since her dad, Ernt, came home from Vietnam where he was a POW.
She vaguely remembers that happy father she had before he left, but the man that came back is wildly different. He's quick to lose his temper and he can't seem to hold down a job. Their little family of three keeps drifting from one location to another, with Cora, Leni's mom, always staunchly optimistic that THIS time things will be different.
When Leni is thirteen, they decide to move to Alaska. Ernt is fed up with the government and certain that eventually all hell will break loose in America and he wants to be off the grid.
In 1974, Alaska seems like the best place to do that.
And at first Alaska seems like the solution they've been chasing.
The neighbors are friendly and generous, and the long beautiful summer days make up for how wildly unprepared the family is for the winter that's coming.
But when that winter comes and the days grow shorter and shorter, they discover it's not just about the cold, it's also about the long dark days that most people can't handle.
And if, like Leni's father, you're already fighting terrible internal demons? That darkness is likely to unleash a whole host of inner darkness.
It quickly becomes clear that if Leni is going to survive both Alaska and her family, it's up to her to do so.
I loved The Great Alone so much and it'd be the PERFECT title for a one-time book club.
It's easy to get ahold of a copy and there is so much to discuss in this book.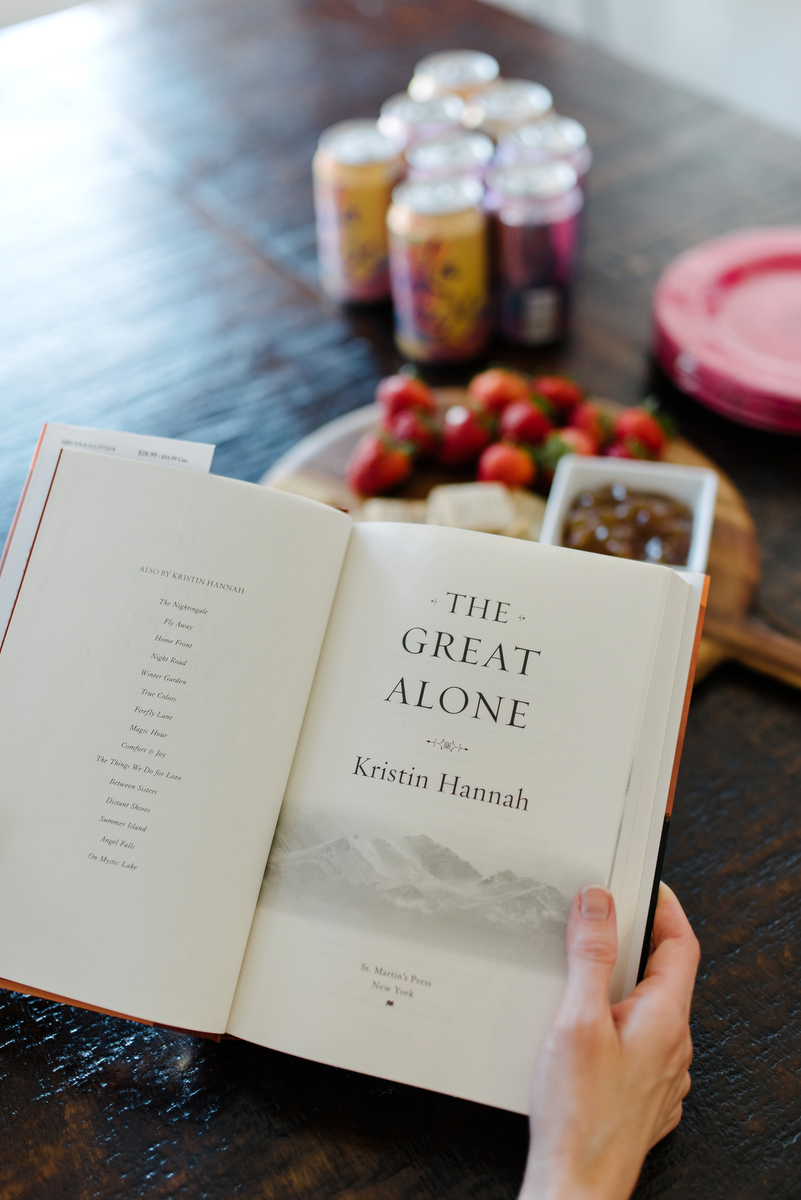 All you need to do is choose a group of friends that would be interested (I think 8-12 people is just about the right size for a great discussion), give them about 2-4 weeks notice so they can read the book, and then choose an evening to get together and discuss.
I find that it works really well to have one person in charge of leading the discussion and in my Texas book club, the discussion leader usually brought a little background info about the author and the book to start us off. In my mom's book club, the leader brings questions to pass out that everyone takes turns sharing to spark the discussion.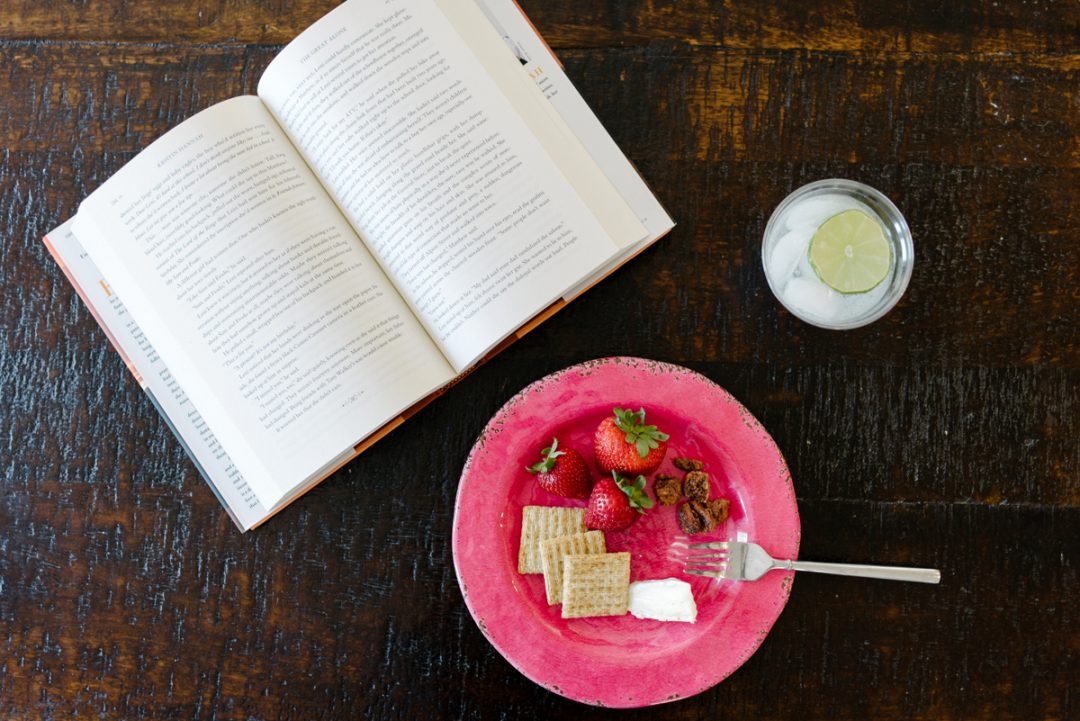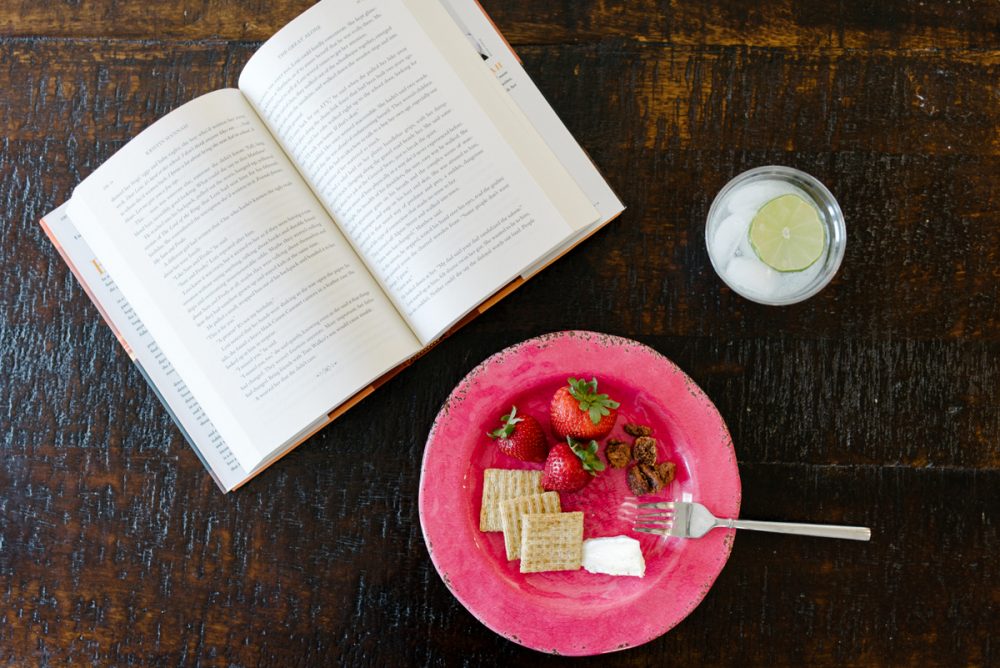 I think an expectation of how long the discussion is always goes a long way too (I think 60-90 minutes is usually great).
I also firmly believe that food makes for a great book club.
And if you're the kind of person to make a themed dessert for your book club and you make a Baked Alaska?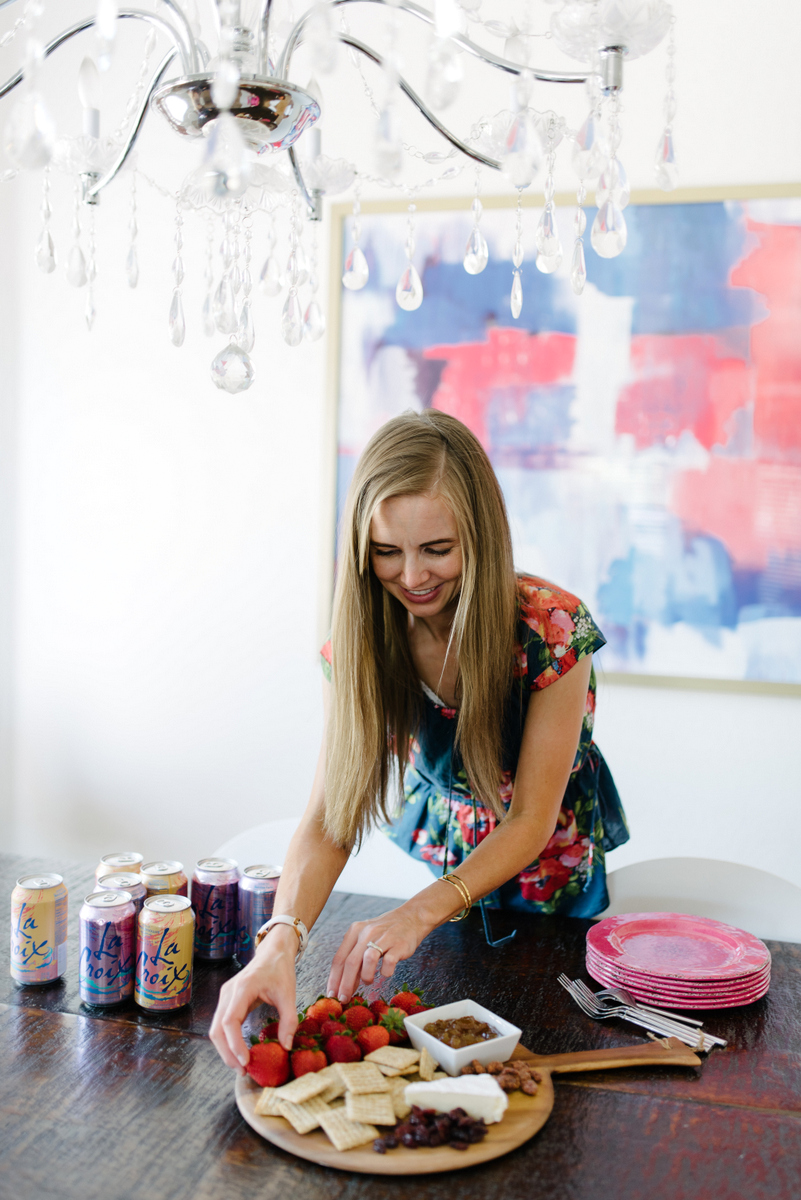 Please invite me over.
P.S. Watch this teaser trailer below!
If you liked this review of the great alone, you might also like these books:
Photos by Christie Knight Photography