Remember how one of my goals for this school year was to carve out some time in my work day to read?
It's been a month since school started and I've done this. . . exactly zero times.
Still, I've been fitting in some reading time even without that slot in my work day and I've really been enjoying some great books.
Here's what I'm currently reading!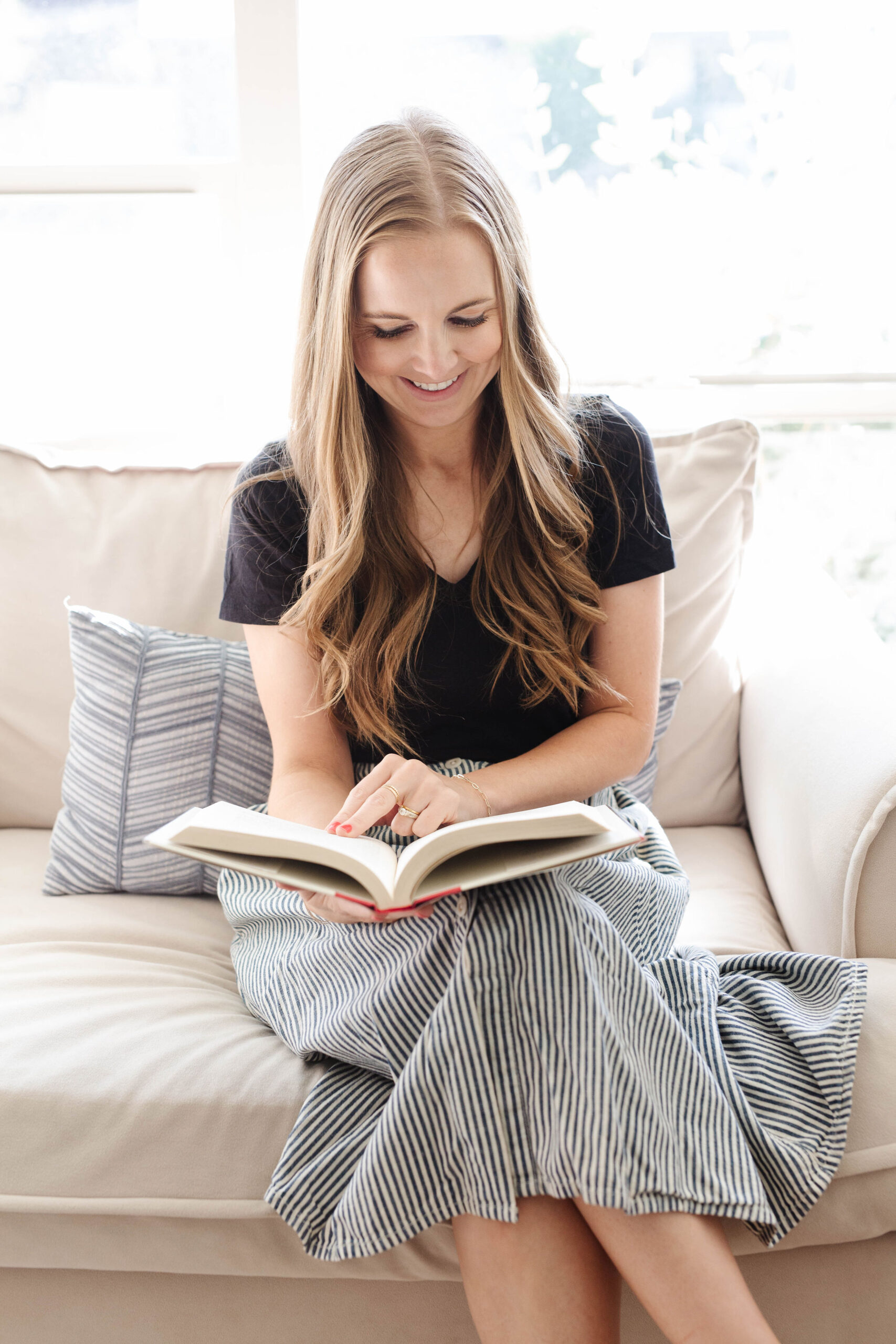 Murder on the Baltimore Express: The Plot to Keep Abraham Lincoln from Becoming President by Suzanne Jurmaine
I saw this recommended recently and I can never resist a good middle grade non-fiction title (some favorites listed here!). It was immediately available at my library and I was instantly sucked into this assassination plot against Abraham Lincoln.
Tom Lake by Ann Patchett
I probably wouldn't have picked this up because I've only read one other Ann Patchett book (The Magician's Assistant) and I did NOT care for it. But then my friend Jessica called me to say "YOU MUST READ THIS" and the audio – narrated by Meryl Streep – was included on Scribd, so I picked it up and I've been absolutely loving it. It's maybe a bit slower than my normal reading picks, but it's working beautifully for me!
We Should All Be Millionaires: A Woman's Guide to Earning More, Building Wealth, and Gaining Economic Power by Rachel Rodgers
This is the September book for Everyday Reading Book Club and since it's been a few years since I read it, I'm completely re-reading it (switching between audio and print). It's such an empowering snappy read and I'm delighted to have the chance to talk about it in-depth this month!
Caddie Woodlawn by Carol Ryrie Brink
It's been a long time since I read this one but it was a book on Ani's school reading list for this year and it felt like the perfect time to re-read it. It's giving me all my childhood AND autumn feels to read it aloud to my girls at night and we've been blazing through it.
The Story of Gumluck the Wizard by Adam Rex
This has a little bit of a Halloween feel, since it includes magic, ghosts, and a raven that narrates the whole book, and it's been a fun morning read aloud to my two younger girls (and sometimes Ani) before I take them to school. It's just over 100 pages and has black and white illustrations on nearly every page, so it's a perfect read aloud for younger readers. And, as you'd expect from Adam Rex, it's definitely pretty quirky.
analese
Behind Closed Doors by B.A. Paris 
I had just finished my previous book when Janssen mentioned she read Behind Closed Doors in 24 hours! I quickly looked it up in my library system and lucky for me, it was available!! It's totally bananas – in a disturbing, but can't put it down way. Grace and Jack appear to be the perfect couple with everything at their fingertips and they are ALWAYS together. Even when Grace goes to lunch with friends (which is rare), Jack will tag along. Is it really true love and infatuation with each other or is there more than meets the eye?
Jennifer
The Coddling of the American Mind by Greg Lukianoff and Jonathan Haidt
You know when you read a book and you just can't stop talking about it? This has been that book for me for the past month! I loved the discussion around the importance of child-directed free play and garnering independence. These changes in childhood and adolescence seem to be changing the way kids grow up and has led to some concerning changes on college campuses. Professors and students are more fearful than ever before about speaking freely or teaching certain subjects. If you're looking for a book to really make you think, look no further!
Kelsey
The Perfect Marriage by Jeneva Rose
I don't know the last time that I finished a book in 24 hours, but this one was so gripping, I just couldn't stop listening. Sarah is a high-class, highly successful defense lawyer. Her newest case…her husband, Adam. Adam has been accused of killing his mistress at his and Sarah's lake house. Would Sarah really defend her husband in a case like this, and did he really do it? This one is full of twists and turns! (Quick warning: there is some language and a few open-door scenes)
if you liked this post about the books my team and I have been reading, you might also like these other posts: