A few weeks ago, I started getting daily questions asking when the 2023 Everyday Reading Book Club would be released.
And I'm THRILLED you're so excited.
2023 is the sixth year of the Everyday Reading Book Club and I've loved seeing it get bigger and better every year with more people joining in to read!
The Everyday Reading Book Club list is ALSO the most stressful project of the year for me.
Unlike, say, the Summer Reading Guide or the 100 Picture Books List, it's not just a list of books I liked that you can pick and choose from.
This is a list of books that I'm committing to reading and discussing for a full year, week after week. AND I'm asking you to read them along with me.
I want YOU to feel excited or at least interested by the majority of the books on the list (I never expect every person to love every pick).
Plus, I want a good variety of genres and formats, a mix of old and new titles, fiction and non-fiction.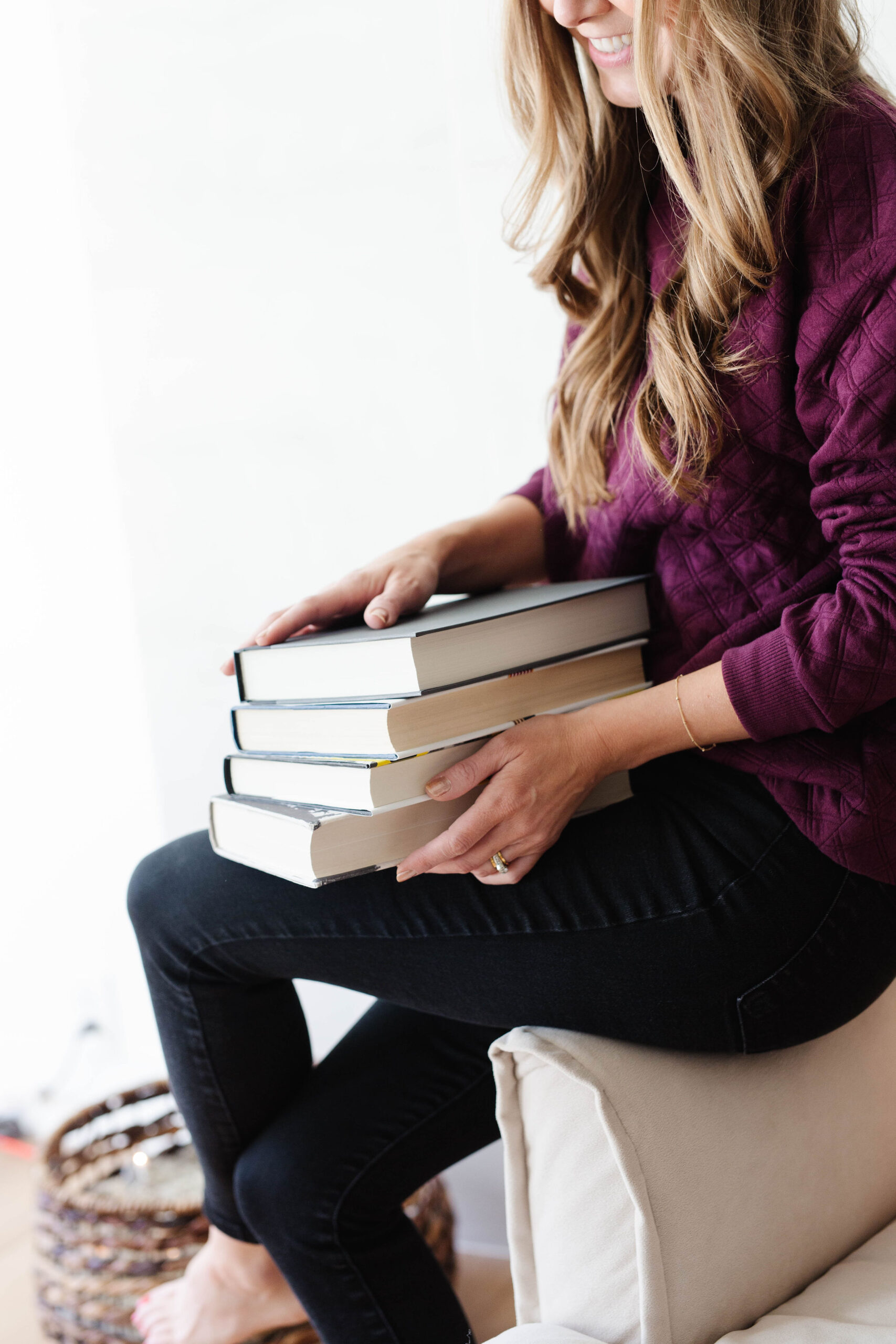 I also want books that are reasonably readily available at your library or included on Audible or Scribd or Hoopla or can be bought for a decent price.
Also, to keep it fun for me, I like a mix of books I've already read and loved, plus books that I've been anxious to get to and have had on my own TBR list for a while.
Most of all, I need books that have enough substance to talk about them for weeks in a row.
All of which is to say that I take the weight of picking these twelve books each year VERY SERIOUSLY.
Some of these books have had their spot for nearly a year (in fact, I already have a short list of options for 2024 going!)  while there are some titles I don't pick until the very last moment.
Each week on Wednesdays, we'll be talking about that month's book on Instagram Stories.
And if you'd like monthly updates about the upcoming books, the reading schedule and where to find copies on the cheap, plus occasional fun extras related to these books, just pop your email address in below and you won't miss a thing!
And so, with no further ado, I give you the 2023 Everyday Reading Book Club list!
Curious about what we've read in previous years? You can see the 2022 list here, 2021 list here, 2020 list here, the 2019 list here and the 2018 list here!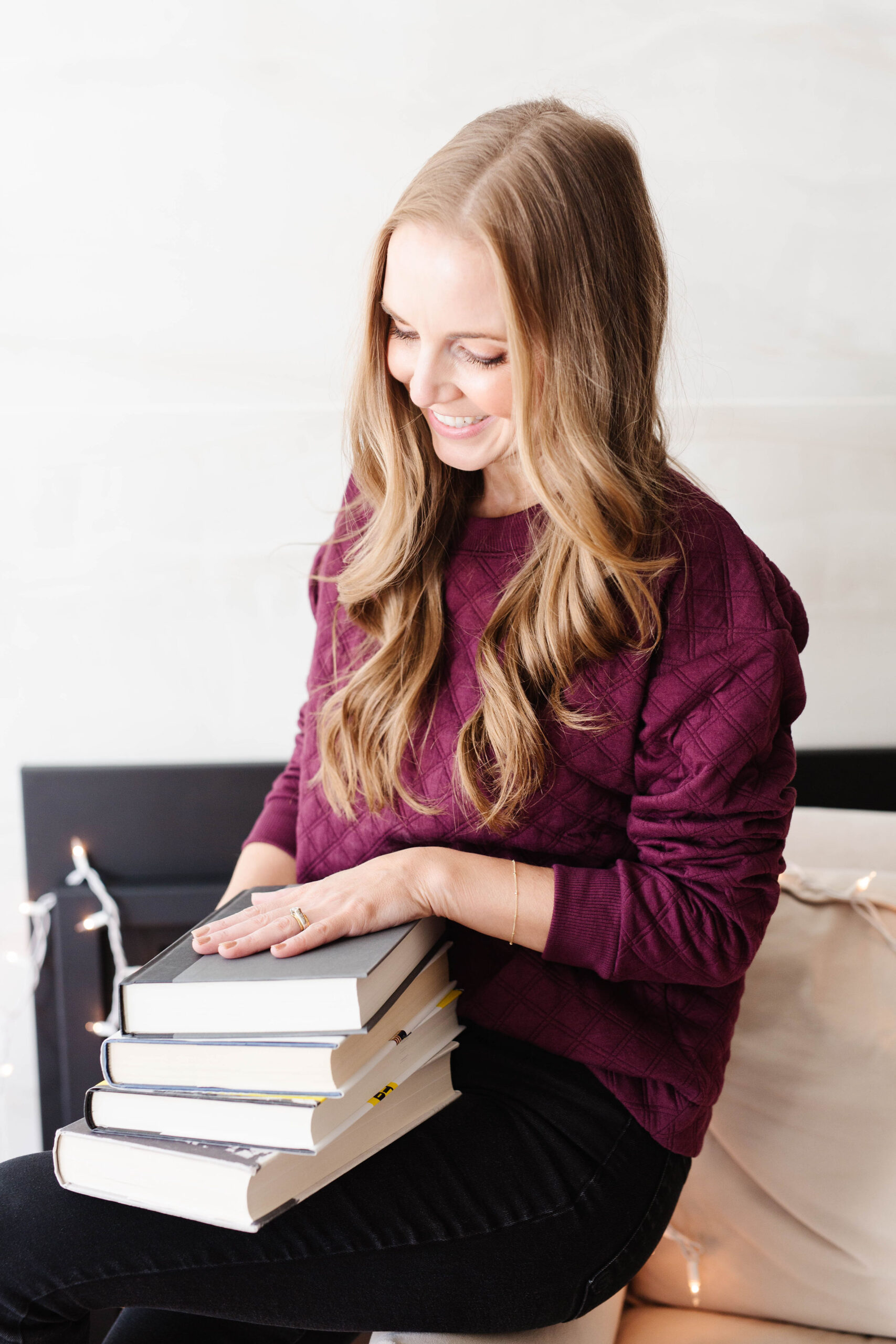 JANUARY 
Happier Hour by Cassie Holmes
I read this one just a few months ago and couldn't stop talking about it. I love a self-help book in January (plus, I think they often lend themselves VERY well to a book club discussion). This one has so many good practical tips for making your life happier, no matter what your current life looks like. I especially can't wait to talk about having better weekends!
FEBRUARY
Textbook Amy Krouse Rosenthal by Amy Krouse Rosenthal
This is a memoir like none I've ever read – it's broken down into sections like a college curriculum (romance languages, history, etc) and it's not a comprehensive story of her life as much as bits of stories, memories and thoughts. I generally don't love books with a very unusual narrative structure, but this book delighted me from the first to the last page and made me wish she was my next-door neighbor. I cannot WAIT to talk about this one.
MARCH
Things you Save in a Fire by Katherine Center
I was completely absorbed by this story about Cassie, a female firefighter, who leaves her comfortable Texas firehouse for Boston so she can help her aging mother. The Boston firehouse is old-school in the extreme and their excitement about having a female firefighter? Zero percent. And they don't hide it at all. The only person at the firehouse who doesn't seem to hate her is the one person with less prestige than she has: the rookie. Perfect fun spring break read!
APRIL
The Downstairs Girl by Stacey Lee
Jo is fired from her job as a hat maker at the very beginning of the book and she knows that finding another job in 1890s Atlanta, especially because she is Chinese, is going to be extraordinarily difficult. And it's not just herself she needs to care for. She also feels responsible for Old Gin, the elderly man who has raised her and is now getting more and more ill. The two of them live secreted in a former Underground Railroad hiding spot under the house of one of the newspaper publishers. So Jo decides she'll start writing an anonymous advice column. What could possibly go wrong? I LOVE this book.
MAY
Empire of Pain by Patrick Radden Keefe 
When I asked a few weeks ago for recommendations for book club picks, this one came up over and over again and I've been itching to read it all year, so I was an easy sell! This book is the story of three doctor brothers during the Great Depression who started selling pharmaceuticals and used their marketing genius to create an empire with Valium and then eventually OxyContin, which, as you probably know, created a whole slew of problems for millions of people. This one sounds FASCINATING.
JUNE
Echo by Pam Muñoz Ryan
In the summer, I like to choose middle grade or YA novels that you can enjoy with your kids or get through a little quicker on your own! Echo is such a spectacular middle grade book that follows four different narrators through different periods of history with a whisper of magical realism in it. Magical realism doesn't always work for me but this one? I'm all in. Definitely pick up the audio version – it is a masterpiece. (Full review here)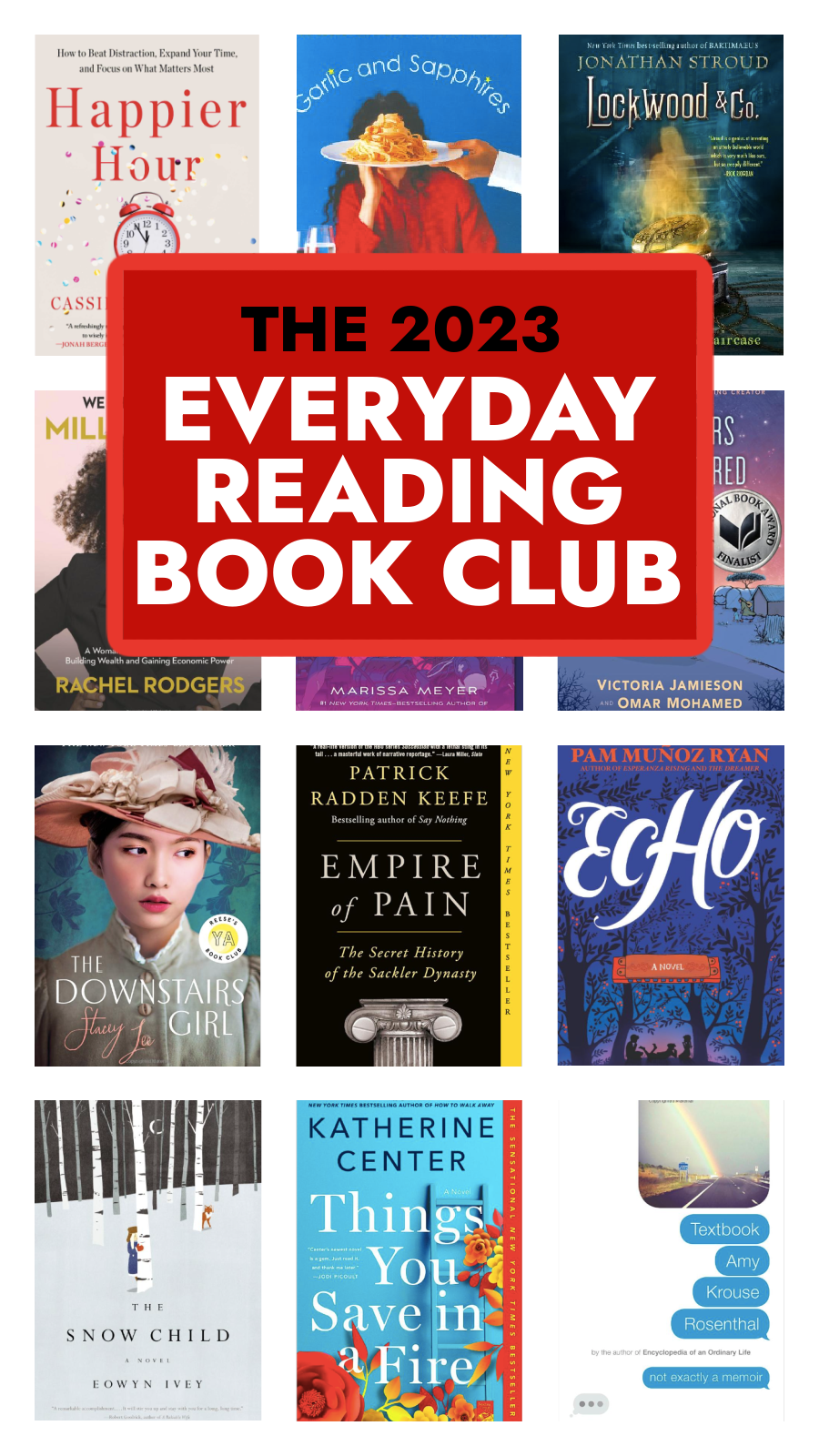 JULY
When Stars Are Scattered by Victoria Jamieson and Omar Mohamed
I've loved choosing a graphic novel for book club for the past couple of years – it's such a fun change for many adult readers! This one is true story of a young boy living in a refuge camp in Kenya, caring for his non-verbal younger brother and trying to attend school to life in the most stunning way. This is a terrific one for both children (probably about 8+) and adults! (Also, this time around, I'll be doing this one on audio since so many people told me it's incredible – I'm excited to see how that works for a graphic novel).
AUGUST
Cinder by Marissa Meyer 
For the last two years, I've picked a fantasy YA novel for summer (even though fantasy isn't really my normal cup of tea) and it's been so fun! This year's is this fractured fairy tale version of Cinderella which I have been meaning to read for literally years! (Maybe I'll really get ambitious and read the whole series!).
SEPTEMBER
We Should All Be Millionaires: A Woman's Guide to Earning More, Building Wealth, and Gaining Economic Power by Rachel Rodgers
You know I love a good money book, especially for a book club pick, and this one is one of my all-time favorites. It's a fun read and quite different than a lot of the money books I've read in the past. It's full of practical tips, not just high level information and Rachel Rodgers, a mother of four, attorney, and self-made millionaire, shares what's she's learned on her own path to seven figure status, plus how she's helped hundreds of other women do the same. I love her writing style and how she debunks lots of the bad financial advice you've probably heard throughout your life. And if you feel like it's wrong to want to be a millionaire, she'll debunk that for you too!
OCTOBER
The Screaming Staircase by Jonathan Stroud
Bart and I listened together to The Amulet of Samarkand by the same author years ago and I've been meaning for YEARS to read his Lockwood & Co series which seems like the perfect fit for October, when I love a spooky read. In this one, some young people with psychic abilities run a small London agency to eradicate the supernatural foes that are popping up all over the city.
NOVEMBER
Garlic & Sapphires: The Secret Life of a Critic in Disguise by Ruth Reichl
If I had to pick a single favorite food book, it would probably be this one. All about her time as the lead restaurant critic forThe New York Times, this book by Ruth Reichl is laugh out loud funny and packed with great recipes. I read this a decade ago and my parents read and loved it too, so I am so excited to re-read this one, especially in November when I love a good food book!
DECEMBER
The Snow Child by Eowyn Ivey 
I've been meaning to read this book for literally a decade and it felt like the right way to end 2023. It's set in Alaska in the 1920s, following a couple who has recently arrived trying to make it as homesteaders. It's pretty bleak for them until they find a little girl, Faina, who lives alone in the forest.
And if you'd like a printable copy of this book club list that you can take to your library or screenshot on your phone for easy access, just pop in your email address below and it'll come right to your inbox!
I cannot wait! Which book or books are you most excited about from this list?
If you liked the 2023 EVERYDAY READING BOOK CLUB list, you might like these posts too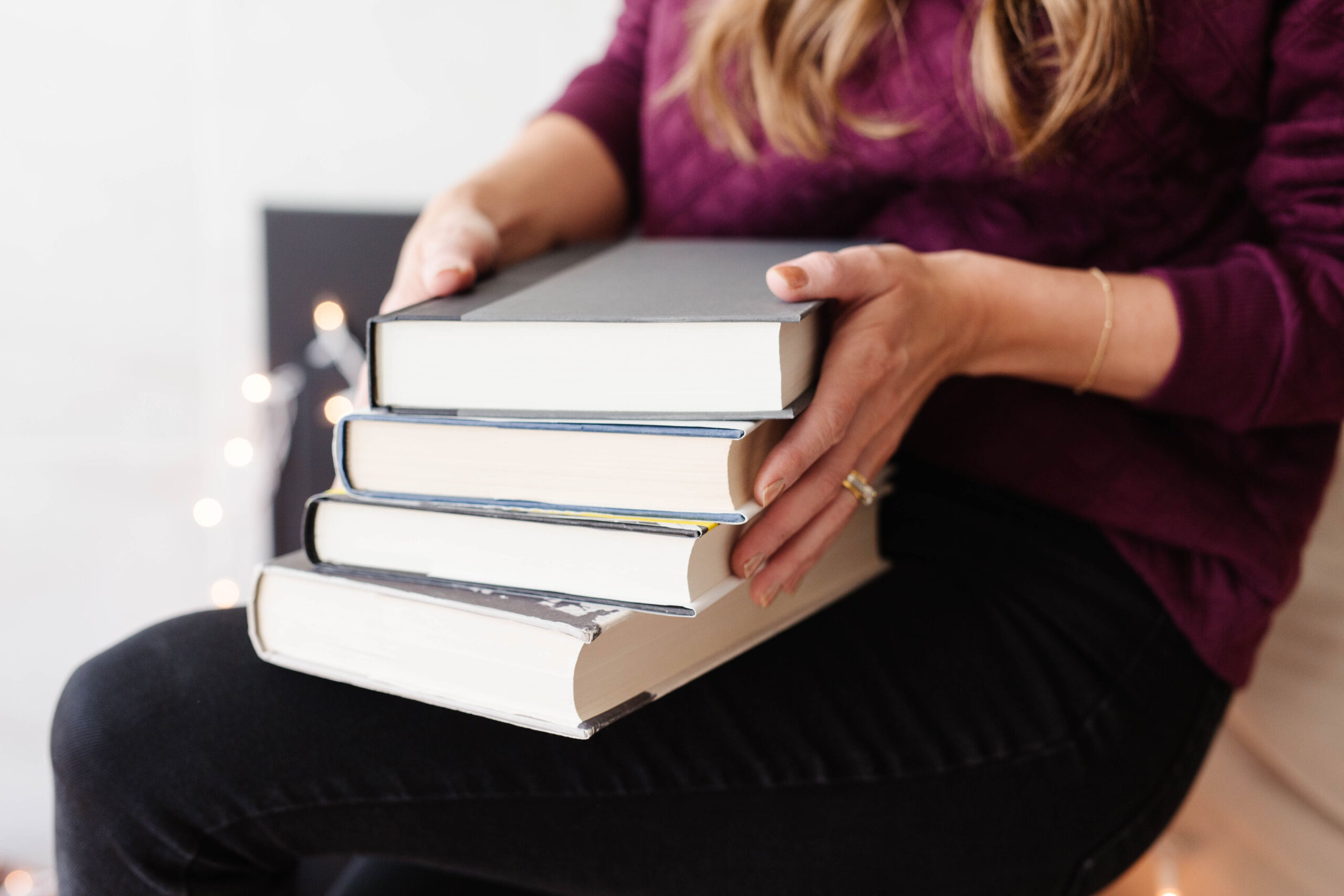 Photos by Heather Mildenstein