Of all the posts I do in a year, the Everyday Reading Book Club list is BY FAR the most stressful one.
It's one thing to put together a list of books.
It's another to commit to reading and discussing these books for a full year, week after week.
I want YOU to feel excited or at least interested by the majority of the books on the list (I never expect every person to love every pick).
I want a good variety of genres and formats, a mix of old and new titles, fiction and non-fiction.
I want books that are reasonably readily available at your library or included on Audible or Scribd or Hoopla or can be bought for a good price.
I like a mix of books I've already read and loved and books that I've been anxious to get to.
And I need books that have enough substance to talk about them for weeks in a row.
So yes, the pressure is on!
2022 is the fifth year of the Everyday Reading Book Club and I've spent pretty much all of 2021 thinking about what books to include on the 2022 list.
Some books grabbed a spot nearly a year ago, while there was one that I settled on just YESTERDAY.
All of which is to say, the 2022 Everyday Reading Book Club list is finally here and I'm SO EXCITED about all 12 books on this year's list!
Each week on Wednesdays, we'll talking about that month's book on Instagram Stories.
And if you'd like monthly updates about the upcoming books, the reading schedule and where to find copies on the cheap, plus occasional fun extras related to these books, just pop your email address in below and you won't miss a thing!

Curious about what we've read in previous years? You can see the 2021 list here, 2020 list here, the 2019 list here and the 2018 list here!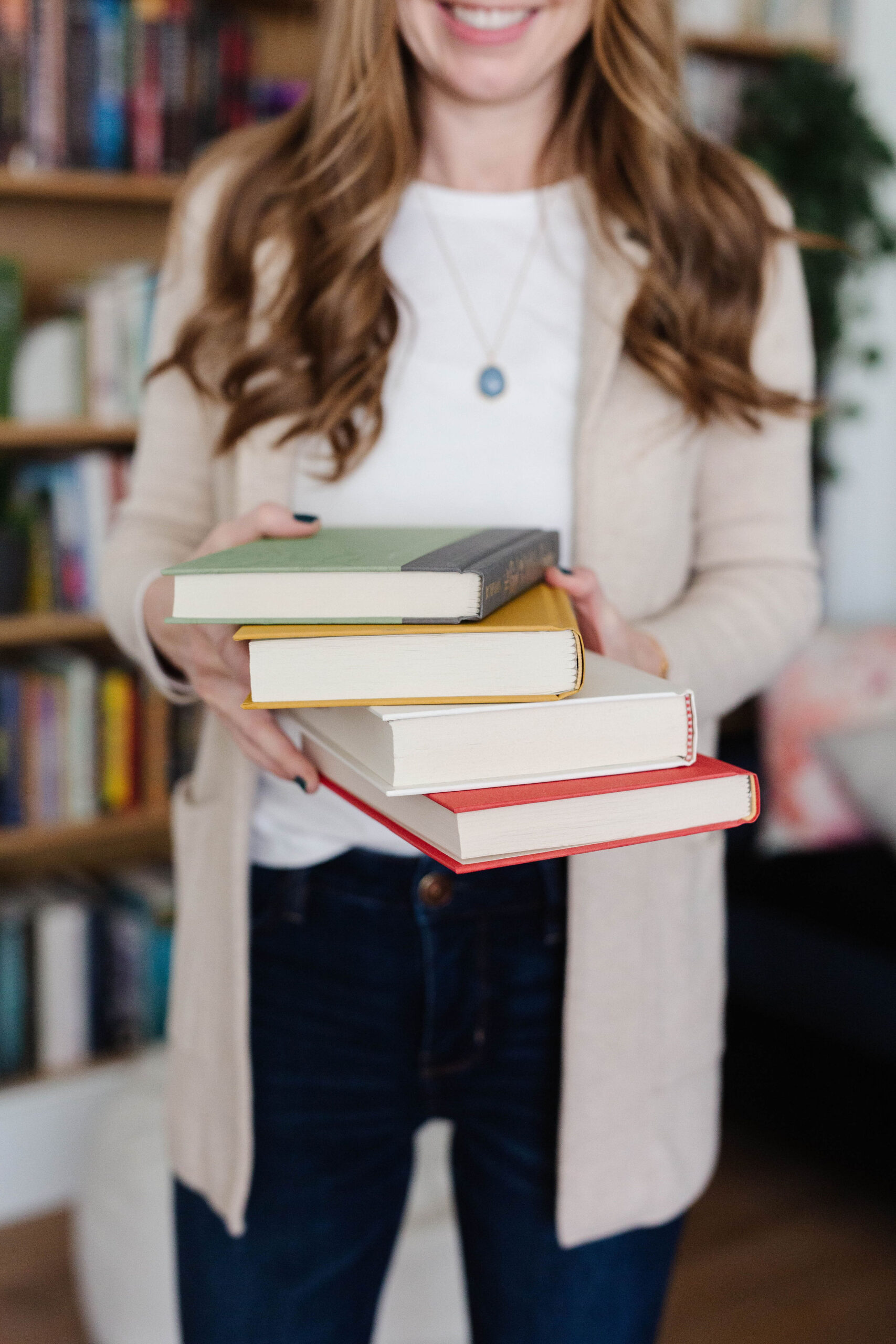 The 2022 Everyday Reading Book Club List
January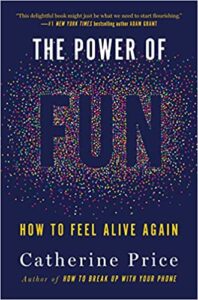 The Power of Fun: How to Feel Alive Again by Catherine Price
This is a brand-new book (it actually doesn't come out for a few more weeks!) but as soon as I saw the title and read some early reviews, I knew this was one that I wanted to read AND that I wanted to talk about. I'm crossing my fingers that it's a really great way to kick off the new year – who couldn't use a little more fun in their lives?

February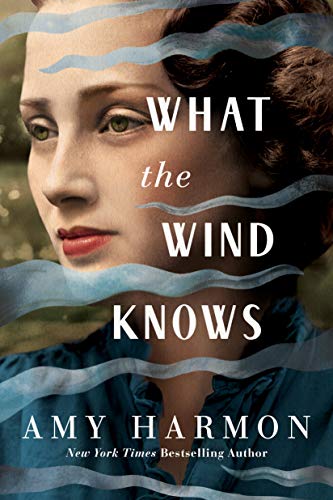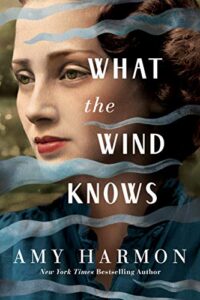 What the Wind Knows by Amy Harmon
Earlier this year, I put together a list of my favorite time travel books (I LOVE a good time travel book) and I asked about your favorites and this title came up again and again! The main character is Anne Gallagher who is devastated when her grandfather passes away and travels to Ireland – his boyhood home that he loved to tell her stories about – to spread his ashes. And then she's pulled into Ireland's past, a hundred years earlier from her own time, where she takes on the identity of a missing woman.

March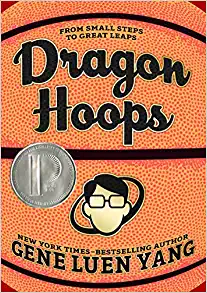 Dragon Hoops by Gene Luen Yang
I read this one nearly a year ago and loved it so much, despite the fact that graphic novels aren't my normal fare AND I care very little about sports. But this book won me over completely. It's the true story of the high school basketball team from Oakland that has missed winning the state championship multiple times over decades. This year, the coach is determined that win will finally be his. I loved every page of this book – the storytelling is spot on. And perfect for March Madness season. (Full review here)

April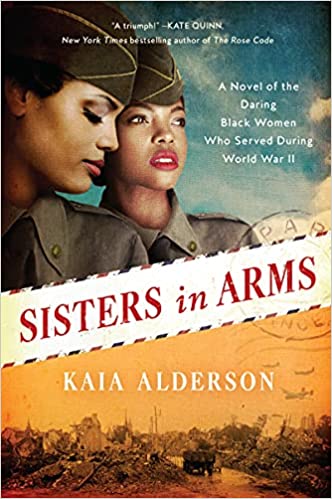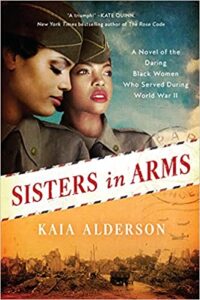 Sisters in Arms by Kaia Alderson
If there was one thing I learned last year from Everyday Reading Book Club, it's that historical fiction is a HIT. This debut novel is about the Six Triple Eight, the only all-Black battalion of the Women's Army Corps who had the dangerous job of getting the mail to the servicemen fighting in Europe. It follows two American women who come from extremely different backgrounds but find friendship in their risky new roles.

May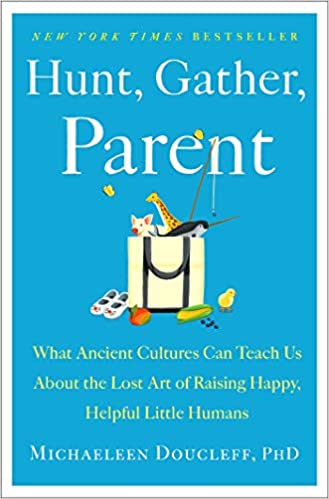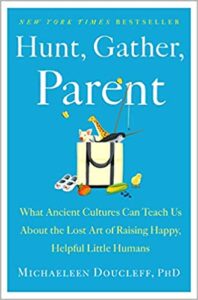 Hunt, Gather, Parent: What Ancient Cultures Can Teach Us About the Lost Art of Raising Happy, Helpful Little Humans by Michaeleen Doucleff
My sister raved about this book earlier this year and I've been meaning to read it ever since! I usually like to do something about families and parenting in May as school comes to an end and everyone comes home for the summer, and I can't wait to read this one!

June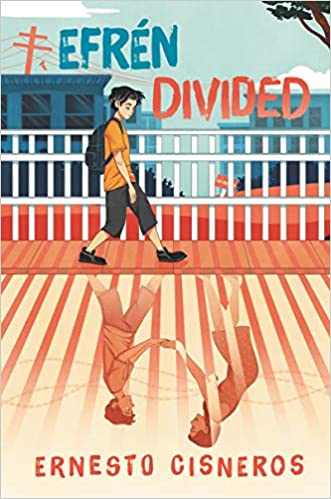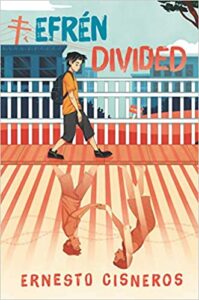 Efrén Divided by Ernesto Cisneros
American-born Efrén Nava and his younger siblings live with their Amá and Apá and while their life includes a lot of hard work, it's also loving and happy. But everything falls apart when his Amá is deported to Mexico and it falls on Efrén to take care of his siblings and attempt to reunite his family. This was one of my children's lit book club's picks this fall and you would not BELIEVE how many people sent me messages saying how much they loved it.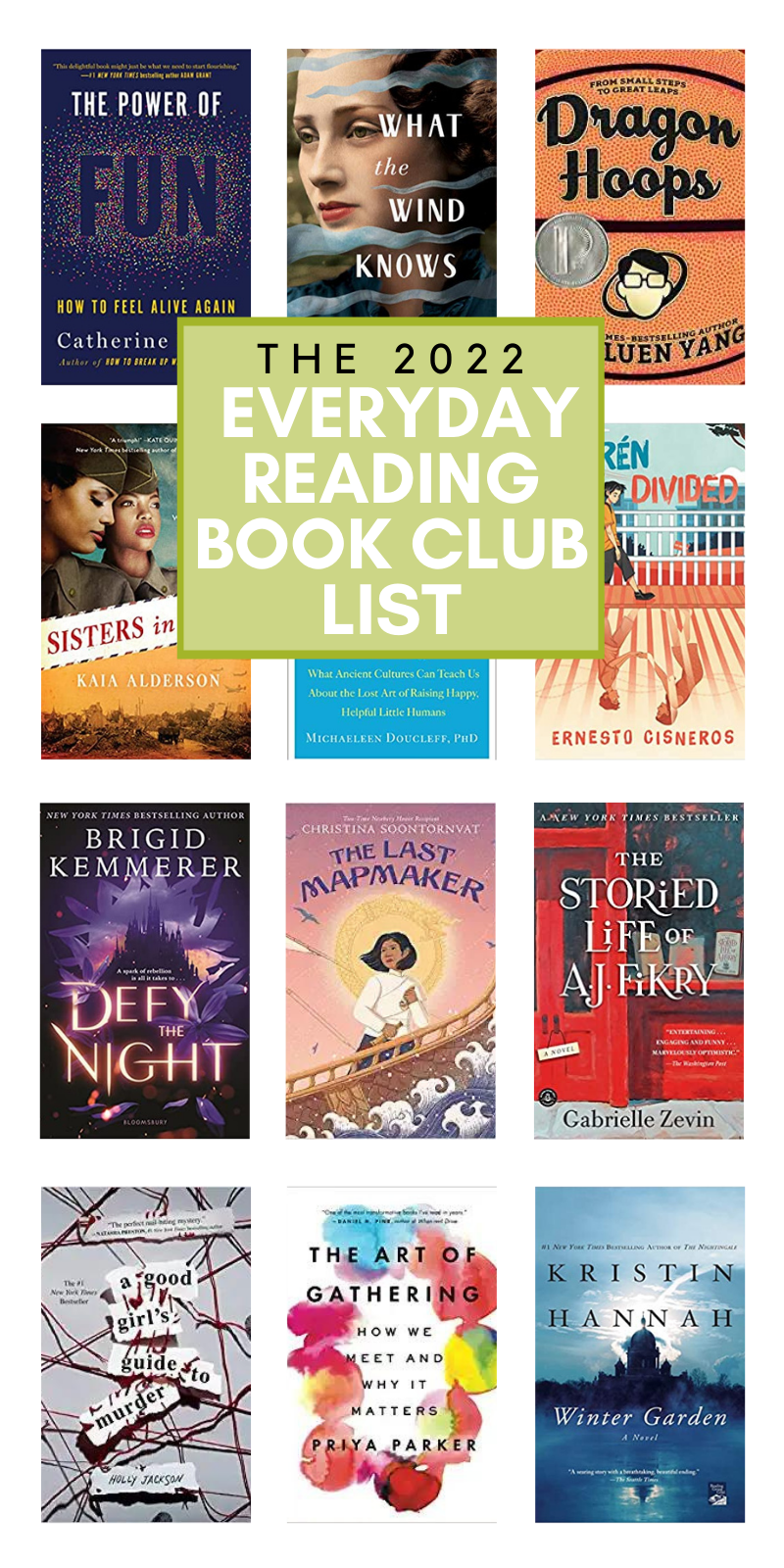 July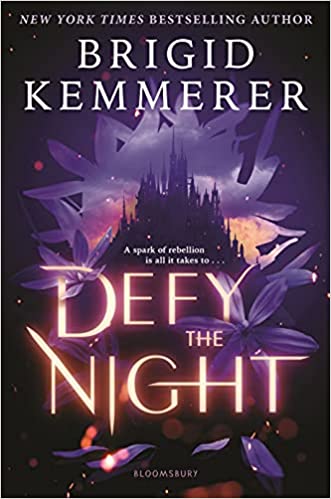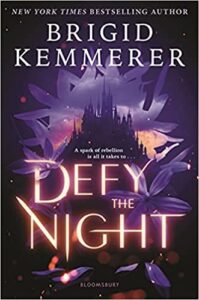 Defy the Night by Brigid Kemmerer 
You may remember Brigid Kemmerer from her Beauty and the Beast retelling, A Curse So Dark and Lonely. This new young adult fantasy is SO fun and so well-done and I couldn't rave enough about it (keep an eye out for it on my list of best books I read in 2021 later this month!). This will be such a fun summer read. (Full review here)

August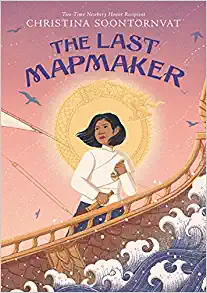 The Last Mapmaker by Christina Soontornvat
Christina Soontornvat made a big splash this year by nabbing not one Newbery Honor but TWO – one for A Wish in the Dark and one for All Thirteen, both of which I loved. As soon as I saw she had a new fantasy middle grade novel coming out this spring, I knew it was an obvious pick for the summer, when I like to do books you can read aloud with your kids if you wish. And then when I read that she was influenced by one of her childhood favorites The True Confessions of Charlotte Doyle, which happens to be one of MY childhood favorites? Well, there was no turning back.

September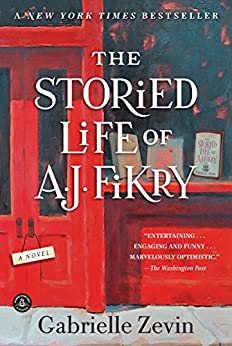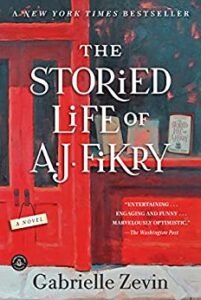 The Storied Life of A.J. Fikry by Gabrielle Zevin
Back to school season feels like the right time to read this delightful, book centric novel about A.J. Fikry, the grumpy owner of an independent bookstore on a tiny island. You quickly discover that he lost his wife in a tragic car accident and it looks like he's going to spend the rest of his life withdrawn and grieving. And then, someone leaves a baby in his bookstore and to everyone's surprise (including AJ's), he decides that he'll adopt her. This one is going to be FUN. (Full review here)

October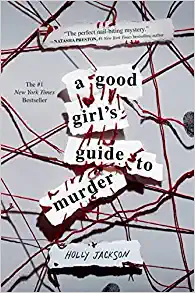 A Good Girl's Guide to Murder by Holly Jackson
Earlier this year, when I was working on my list of full cast audiobooks, this title came up again and again and I knew it'd be the perfect pick for October and Halloween. High school senior Andie Bell was murdered by her boyfriend, Sal Singh, who then killed himself five years ago. It was a huge story, but Pip, now a senior herself, feels like something is wrong about the well-known story. And she's going to be the one to find out what REALLY happened. I'll be waiting all year for this one!

November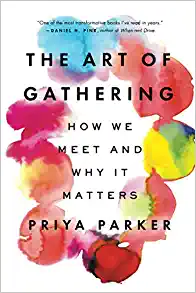 The Art of Gathering: How We Meet and Why It Matters by Priya Parker
I have legit been meaning to read this book for four years – THIS is the moment! And it felt like the perfect fit for the holiday season. I love hosting and getting together with friends and family, so this is going to be a fun read, and I hope if you find social gatherings stressful, especially hosting them, this will help you feel more at ease with them!

December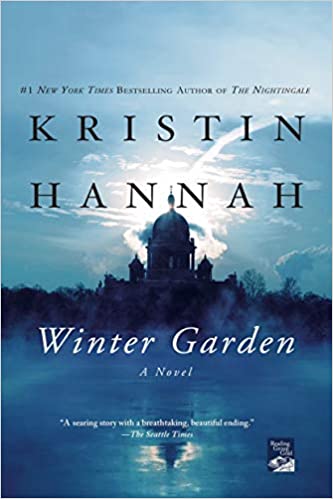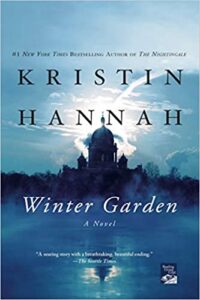 Winter Garden by Kristin Hannah
I've really loved Kristin Hannah's books for the past couple of years, but I haven't read her well-loved Winter Garden that came out about a decade ago. I'm excited to dive into this wintery historical fiction title as the weather gets cold! Two estranged sisters are brought together again when their beloved father is dying. Their mother has never been warm, but their father makes her promise to tell their daughters a story she began years earlier about a love story that spanned sixty years.
I cannot wait for this year! Which book are you most excited about?
If you liked the 2022 EVERYDAY READING BOOK CLUB list, you might like these posts too