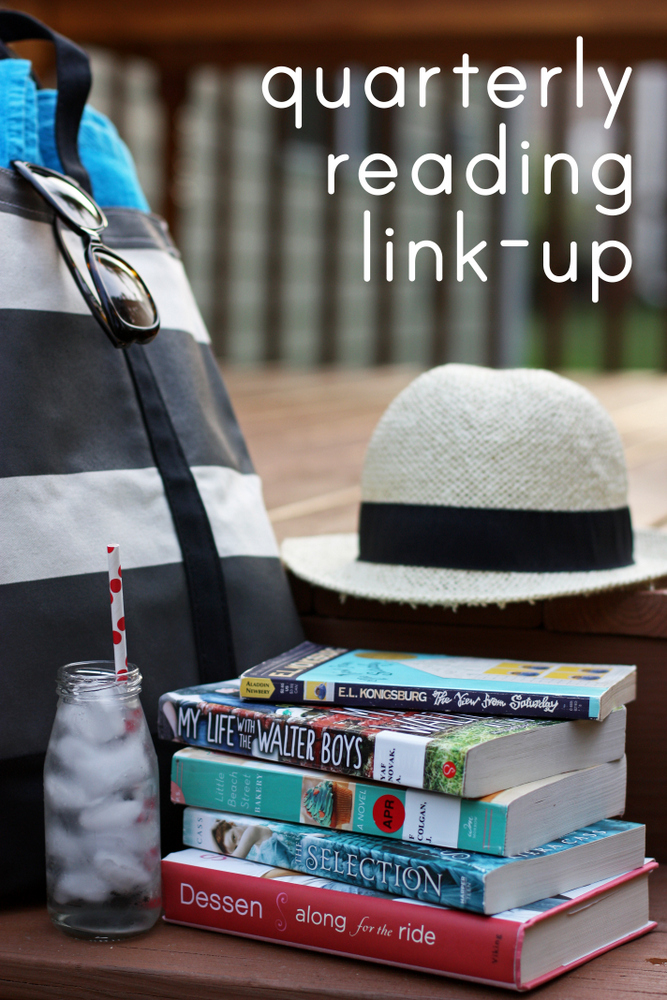 Just like last quarter, I read 29 books in the last three months. Seven plane rides with only the baby was super helpful to my numbers.
Also, can I mention how sad it was to return all my books to the library before we moved? It always breaks my heart a little to take back unread books (but I took pictures of most of them so I could remember and request them again when we're finally settled in Arizona).
Here's my reading report of what I did manage to finish in April, May, and June.
reading report for the second quarter
And if you'd like a printable copy of this list that you can take to your library or screenshot on your phone for easy access, just pop in your email address below and it'll come right to your inbox!
Go ahead and link up your quarterly reading with Dana and me. I promise to come check them out! And the button is below the link-up if you're inclined to add it to your post: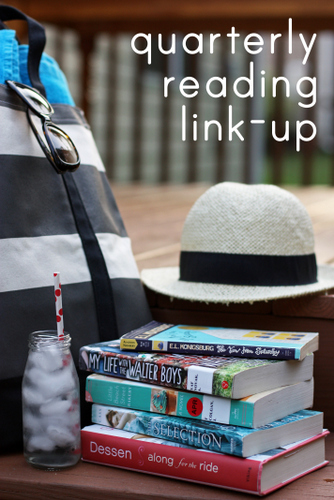 if you liked this reading report post, you might like these other posts: