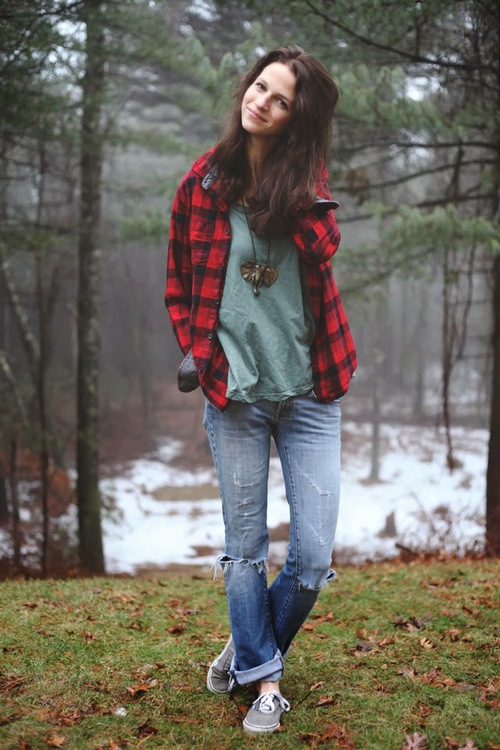 She has the most friendly, personable writing style that has me totally convinced we'd be instant friends if we were to meet in real life.
And, if you're in the mood for a good love story, the story of how she married her college professor and inherited four children is not to be missed. (I'd read it before, but when I went back to link to it last night, I ended up reading the whole thing again).
I was beyond thrilled when she agreed to share some of her favorite books (and the book she didn't like? One of the books 
I did NOT enjoy either
. I knew we'd be friends!).
And if magazine reading is wrong, well, I don't want to be right.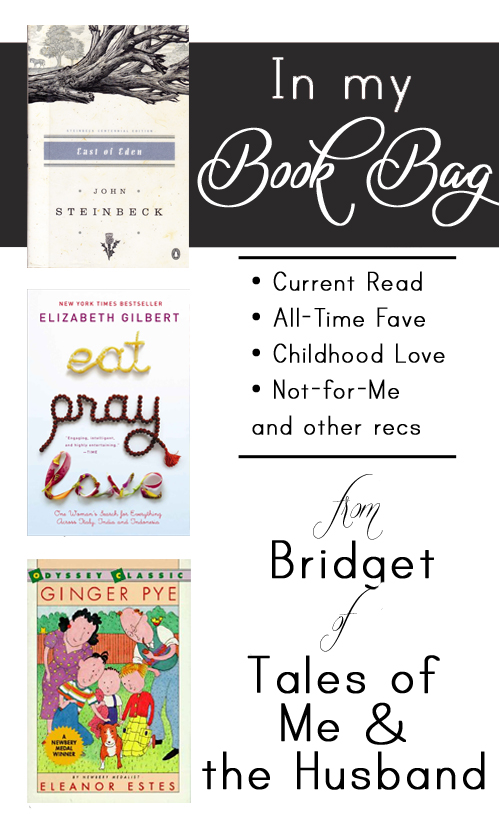 Childhood Favorite: 
My childhood favorite was probably 
The Giver
or 
Ginger Pye
. I remember flying through 
Ginger Pye
 in, I want to say, fourth grade?? It was the first book I couldn't stop reading and I suppose it's a bit symbolic cause my love of reading never really stopped from then on.
Currently Reading:
East of Eden
 by John Steinbeck.
That man can write. I wish I could write a novel as well as he can.
Comfort Reading: Magazines. Hangs head in shame.
A Book Everyone Else Seemed to Love, But I Didn't Like:
Eat Pray Love
.
I would like to try another by Elizabeth Gilbert (I heard 
Committed
 is great!) but she sort of bothered me in 
Eat Pray Love
. I'm sorry Elizabeth!
A Book on My To-Read List: 
Steve would love if I'd read one of his favorites. 
Brothers Karamazov
 is at the top of his list. But he told me I might need a family tree to keep all of the Russian characters straight and, I'll be honest, that sounds like a lot of work so I haven't begun yet….
Book I'm Most Likely to Recommend to Someone Else: 
Prince of Tides
 by Pat Conroy. It's a pretty messed up story, in a lot of ways, but I remember walking to and from my locker in high school with my head in the book literally unable to stop reading. Probably my favorite English teacher of all time, Mr. Filinuk, assigned it. It's a great book. I also love books that feature the Middle East. 
From Beirut to Jerusalem
 is great (nonfiction) and so are Khaled Housseini's books: 
Kite Runner
and 
A Thousand Splendid Suns
.
Thanks, Bridget!