Are you a seasonal reader?
A few years ago, I started doing a Halloween read-aloud with my girls in October and it was SO FUN.
It's the perfect way to add a little extra magic to your regular read-aloud routine and make October feel extra special.
But why should kids have all the fun?
Whether you're looking for a spooky title for your book club to read in October or just want something a little bit atmospheric (but not too scary) to read on your own next month, these Halloween books for adults are perfect!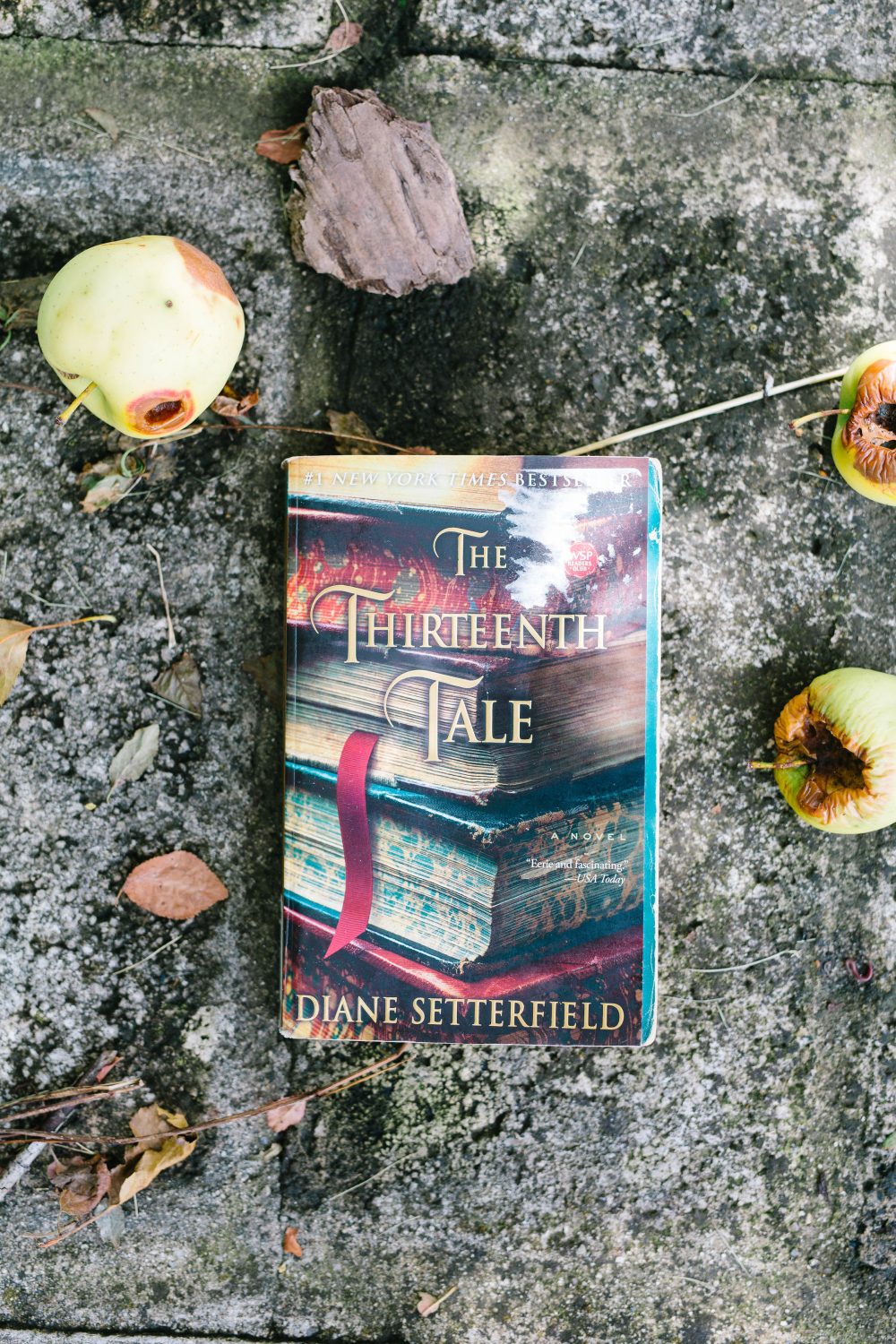 10 Spooky Halloween Books for Adults
Rebecca by Daphne Du Maurier
If I had to pick one spooky October read, it would hands down be this one. I read it with my mom when I was in high school and have re-read it multiple times. It's about a young woman who marries a rich widower, but feels like she can't get out from under the shadow of his deceased first wife, Rebecca. It's a classic for a reason (note that the first chapter is a bit slow and then you won't be able to put it down).
The Thirteenth Tale by Diane Setterfield
This bestseller was one of the first books I read after I finished my undergrad degree and started reading in earnest again. It definitely has that Gothic feel to it and so many unexpected twists. Vera Winter is a famous novelist and has never told the real story about her life until her death is approaching and she asks a young woman she doesn't know to be the one to write her real biography.
The 7 1/2 Deaths of Evelyn Hardcastle by Stuart Turton
This is the story of a man who attends a celebration party at a secluded estate, where the guest of honor is murdered. Each day, he wakes up in the body of a different attendee at the party and it'll keep happening until he solves the murder!
Frankenstein by Mary Shelley
This was another classic I read with my mom when I was in high school and I still can remember my surprise at learning that Frankenstein isn't the monster, but instead the doctor/scientist who creates the monster. It's so creepy (and sad).
Nine Coaches Waiting by Mary Stewart
I read this one years ago and all the reviews that compared it to Rebecca weren't wrong. Linda is an orphan in her early 20s who goes to be a governess in France for a wealthy young boy who will inherit the whole family estate when he comes of age. Naturally, things get a little frightening very quickly. You'll swear you're at a Gothic manor in the French countryside, all without leaving your couch.
Dreamland Burning by Jennifer Latham
This was one of my favorite books I read a few years ago. When a skeleton is dug up on 17-year-old Rowan Chase's family property, she's immediately determined to figure out who it belongs to and how it ended up buried in her Oklahoma yard. The story switches between Rowan's life in the present and Will Tillman, who is also 17, but lives in 1921. A perfect historical fiction murder mystery that I couldn't put down.
And Then There Were None by Agatha Christie
No one does a suspenseful mystery like Agatha Christie and this one, where ten strangers arrive at a deserted mansion and then begin to die off one at a time, is probably her most famous. We also went to see a stage version of The Mouse Trap (another of her books) last year during October and it was the perfect creepy mystery. I need to read the book version now!
The Hounds of the Baskervilles by Sir Arthur Conan Doyle
If you want something shorter, you can't go wrong with this Sherlock Holmes story that clocks in at just over 100 pages. I mean, legendary hell hounds and an attempted murder? Hello, Halloween.
The Woman in White by Wilkie Collins
I got a copy of this as a gift YEARS ago (like. . . 20 years ago) and I finally read it last year as the October book for the Everyday Reading Book Club and I'm so glad to have read this classic mystery!
Daughter of Smoke and Bone by Laini Taylor
If October makes you think of costumes and mythical beasts, this is the book for you. Fantasy isn't a genre I gravitate strongly toward, but this one is just so good about a young woman who lives in Prague as an art student by day, while by night she goes around the world collecting human teeth for the non-human monster who raised her. Just prepare to be completely sucked in by this magical story (and then read the rest of the trilogy).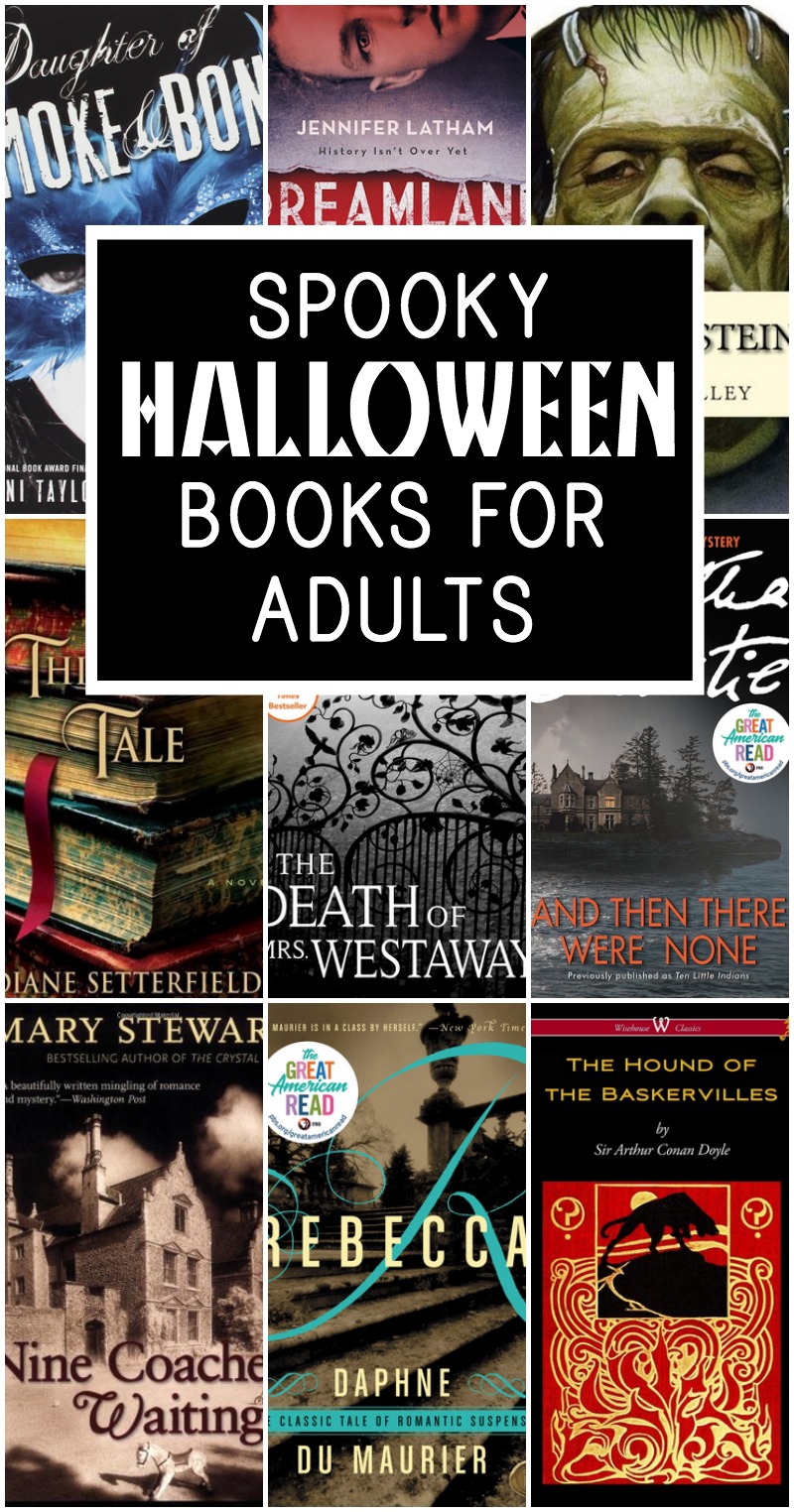 Halloween books for adults that I haven't read yet, but are on my list
I asked for recommendations on Instagram and now my list of Halloween books for adults is going to keep me going for several years! I haven't read any of these, but can't wait to check them out, assuming I can get up the nerve to read something creepy!
The Devil in the White City: Murder, Magic, and Madness at the Fair that Changed America by Erik Larson
This is the only non-fiction book on this list, but I've been meaning to read this for nearly a decade and it seems like the perfect book to read in October.
We Have Always Lived in the Castle by Shirley Jackson
This book is from the 60s and apparently a classic, although I've never heard of it (of course, anything even remotely scary is something I generally avoid, so it's not a big surprise). This one is about a family that lives a very isolated life until a cousin comes to their home. The blurb on Amazon says it takes readers "deep into a labyrinth of dark neurosis." Pretty sure that's code for "nightmares until Valentine's Day."
The Death of Mrs. Westaway by Ruth Ware
This one was repeatedly recommended on that Instagram post with people using phrases like "best book I've read this year." Hal gets a letter informing her of a large inheritance she's received, but she knows it's not meant for her. But she thinks her work as a tarot card reader might have given her the skills she needs to snag the cash anyway. (I won't lie – this one might be too creepy for me. Words like "spellbinding menace" make me think I might never sleep again).
The Broken Girls by Simone St. James
I got the shivers just reading this description but it also sounds gripping. Is my curiosity or my fear going to win out? Back in the 50s, there was a boarding school for troublemaking girls with rumors that it was haunted. Four roommates became friends and then one of them disappeared. Now in the present (well, 2014), a journalist is investigating the death of her sister on the school grounds.
The Historian by Elizabeth Kostova
Another one I've meant to read but never opened because. . .wimp. In this one, a young woman finds both an old book and a pile of ancient letters in her father's library and discovers all sorts of secrets about her parents' past.
Truly Devious by Maureen Johnson
If you've been here a while, you know I love a good young adult book and this one features a private school, an unsolved kidnapping, and a teenage true-crime aficionado and new student who is determined to crack the case. Sign me up.
And if you'd like a printable copy of this list that you can take to your library or screenshot on your phone for easy access, just pop in your email address below and it'll come right to your inbox!
If you liked this list of Halloween books for adults, you might like these posts too: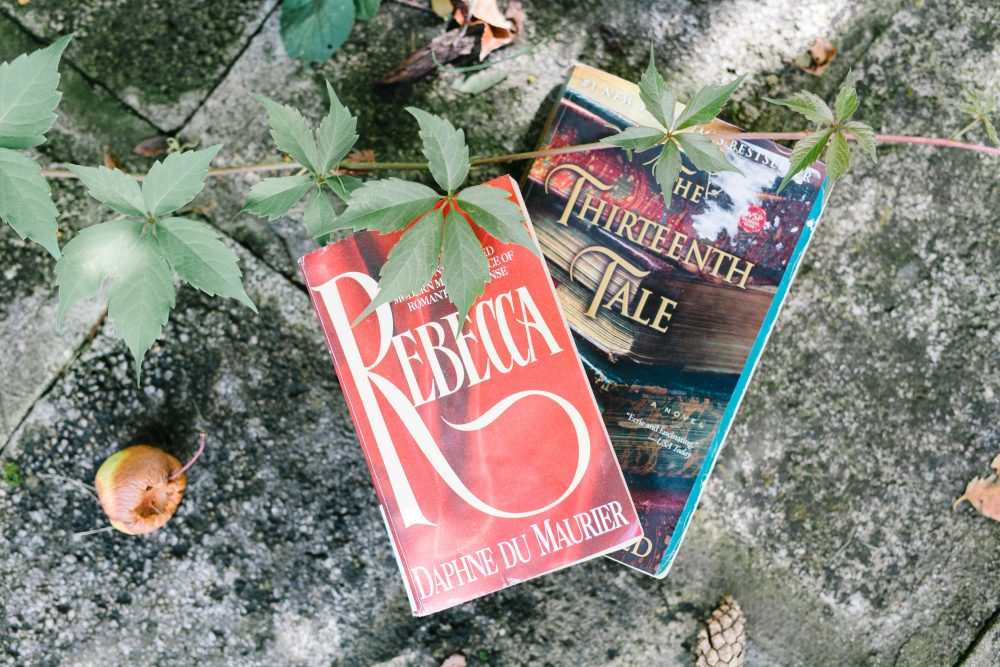 Photos by Heather Mildenstein