This has been a pretty good quarter for me, reading-wise, with 29 books to my name. It's helped to listen to a boatload of audiobooks and also have a lot of nursing time.
I'm also currently reading ten different books, so maybe it's time to start finishing books instead of picking up new ones.
Here's what I finished in January, February, and March.
first quarter reading report 2015
And if you'd like a printable copy of this list that you can take to your library or screenshot on your phone for easy access, just pop in your email address below and it'll come right to your inbox!
Go ahead and link up your quarterly reading with Dana and me. I promise to come check them out! And the button is below the link-up if you're inclined to add it to your post: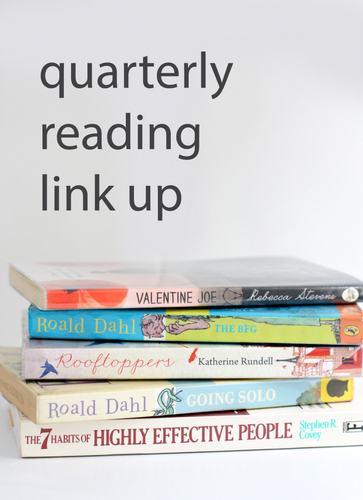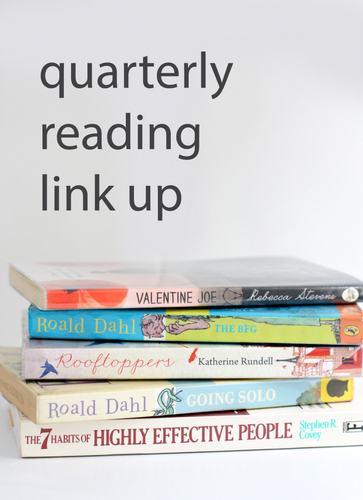 if you liked this first quarter reading post, you might also like these other posts: