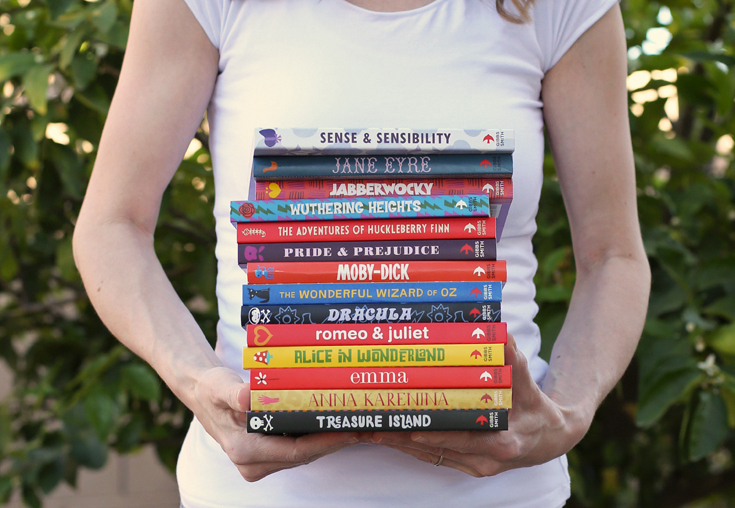 My poor book reading . . . when I look at my Goodreads numbers, it's pretty clear that I'm not going to hit 200 books again until I have no children left at home.
I also got an iPhone in 2011, so maybe I should blame that instead of my children.
I read 21 books in January, February, and March, which means I really ought to step it up this next quarter.
books i read this quarter
I decided that I really wanted to start the year off with some serious, heavy, academic reading, obviously. I thought the Shopaholic book before this one was truly terrible (by far my least favorite of the whole series), but this one, happily, was significantly better.
Reading this aloud to my child has been a highlight of my life. Also, I kind of want my children to play in a loft on pumpkins.
This was fantastic – lots of interesting things and I basically recited the whole thing to Bart as I listened. Also made me feel like it is fine to let your child quit a sport or activity they hate.
I re-read this one for my bookclub (I last read it in high school, I think), and it was just as engaging as I remember. Maybe even more so now that I'm an actual adult.
Oh this was just so fun and funny. Makes me want to go read a bunch of Dave Barry.
This book is the best book I've read so far this year. It truly is incredible. If you haven't read it, you should go get yourself a copy right this minute.
I wanted to like this more than I did – it had some interesting parts, but overall, I felt like it dragged and I'd recommend Salt, Sugar, Fat much more readily.
I am truly astonished by how much people love this book. I didn't think it was particularly gripping and then when the big reveal happened at the end, I was just fish-mouthed (and not in a good way. More of a "WHY have I even wasted my time with this?" way).
Even though it was a little tidy, it was such a FUN read, and I don't read many books that force me to stay up way past my bedtime. Time to go read her other two books.
I've always thought Jennifer E. Smith comes up with the best plot concepts and then they kind of die out after a bit. This one managed to be good all the way to the end, I thought. And reminded me how much I love a good YA novel.
I loved how much feedback I got on my review of this one – you guys are some serious Bill Bryson fans! I think I'm going to read I'm a Stranger Here Myself next.
I renewed this one SO many times from the library and finally read it. It was just a fun, light read about five different couples and I just thoroughly enjoyed myself.
I don't know that I'd necessarily recommend this book written entirely in emails, but it was a quick, entertaining read (Attachments is definitely better).
I read this entirely because I loved The One and Only Ivan, not because I have any interest in imaginary friends. And it wasn't as good as her Newbery win, but it was still quite excellent and extremely heart-breaking.
I heard this one recommended on Modern Mrs. Darcy's podcast and I'll admit, I thought it was only so-so. During the first half, I almost gave it up about ten times, but it did get a bit better in the second half.
I thought the first book was pretty fun, and when I happened to see the second one at the library, I picked it up and read the whole thing in a day and a half. Sometimes you just need a totally light-hearted teen read. And it made me want to go listen to some Taylor Swift.
I liked this but I didn't like it as much as I wanted to.
I'd remembered this as my favorite of the series, but actually it's been my least favorite of the four so far. It's just so dang sad when one thing after another goes wrong for their family. By the time the grasshoppers came and ate the entire crop, I just wanted to sob for them. Also made me glad not to be a farmer.
This won the Newbery last year, and I finally got around to listening to it this last week and it was FANTASTIC. Definitely a worthy Newbery book.
And if you'd like a printable copy of this list that you can take to your library or screenshot on your phone for easy access, just pop in your email address below and it'll come right to your inbox!
Anyone have anything great they've read so far this year? I accept any and all suggestions with gratitude.
if you liked this list of books i read this quarter, you might also like these posts: