I'm so happy that the 2018 Summer Reading Guide is finally here!
This is likely my favorite post of the entire year.
I love putting together the Summer Reading Guide each year because there is basically nothing I love more than summer reading.
I was SO happy with last year's guide that I was pretty sure there was no way for this year to come close, but as I've worked on the 2018 summer reading guide for the past few months, I feel like it's every bit as good and I hope you'll agree!
Every last one of these books is great for packing on an exotic vacation or reading at home in your own cozy bed (my summer will be more along the lines of "reading on the couch").
Like last year, the summer reading guide includes six categories with four books per category. I've shared a brief description of each book so you can get a quick feel for whether it's something you'll love.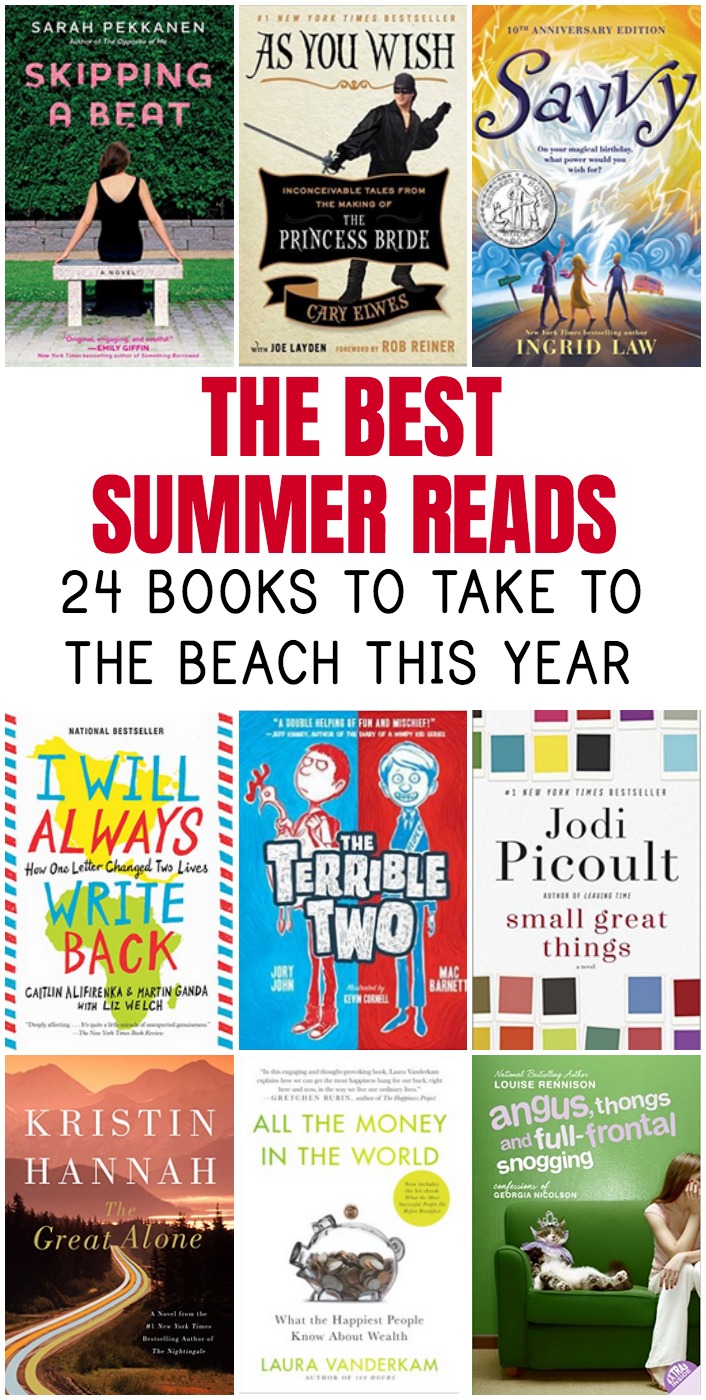 As usual, I included a mix of new releases and older titles because I find it so annoying when I go to request books from a summer reading list and every single book has a request line 50 people deep.
Summer reading shouldn't have to wait until next January when your holds finally come up!
Whether you're looking for some fun chick-lit, non-fiction titles that read like novels, a memoir you can't set down, an audiobook to listen to or something to read with your whole family, I really hope you find a book (or many books!) you'll love this summer.
If you read any of these, tag me on social media (@everydayreading on Instagram!) and tell me what you think.
Happy reading!
P.S. If you want even more suggestions for summer reading, you can check out the 2017 guide, the 2015 guide, and the 2014 guide!