Pretty much my favorite thing on earth is a good booklist.
(But then, you know about this about me already).
It only took one person suggesting that I should put together a summer reading guide for me to decide that this was the best idea ever.
For me, the entire point of summer vacation is to read as much as possible. Getting tan (basically impossible for me) and seeing new places are way less important.
So! First ever Summer Reading Guide. Maybe, if you're very lucky, there will be one next year too.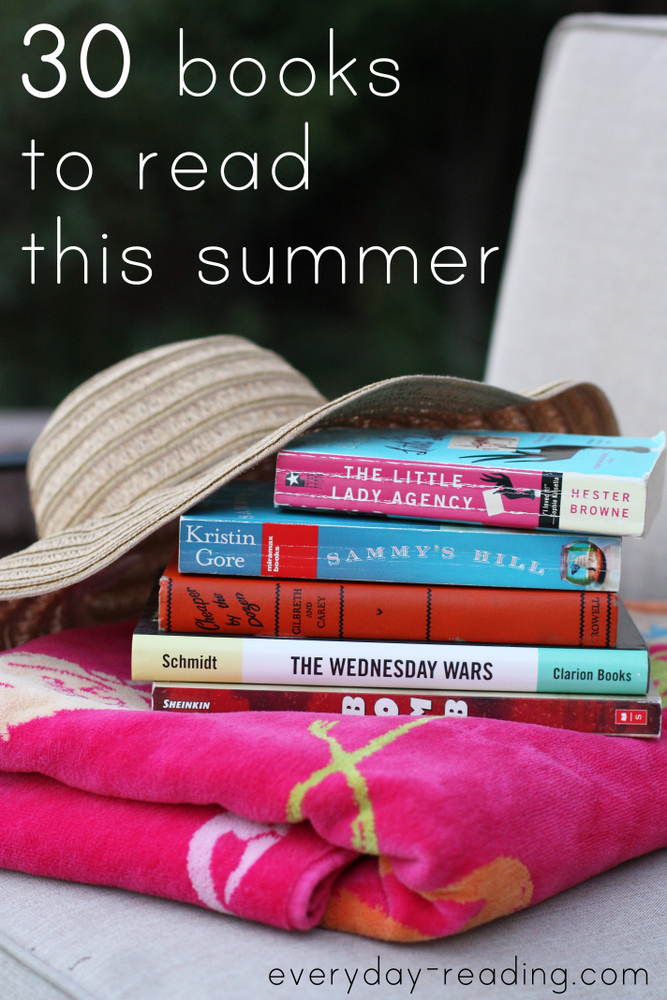 I've done six categories, with five books in each category. I love every single book on this list, and hopefully you'll be able to find something top-notch to take along with you on vacation (or read on your couch, which is where most of my summer will be spent).
Check out the books, and if you read any of them, let me know what you think!