Camping is one of those things I always imagined I'd do with my kids, and now that I have kids, the idea of trying to sleep outside (not to mention all the prep, packing, and hauling) is . . . not a bit appealing.
I prefer my camping to take place in picture books and chapter books. Maybe some s'mores made over the kitchen stove.
(P.S. If you're looking for a summer reading list for adults, I put together a summer reading guide last week that I'm totally thrilled about).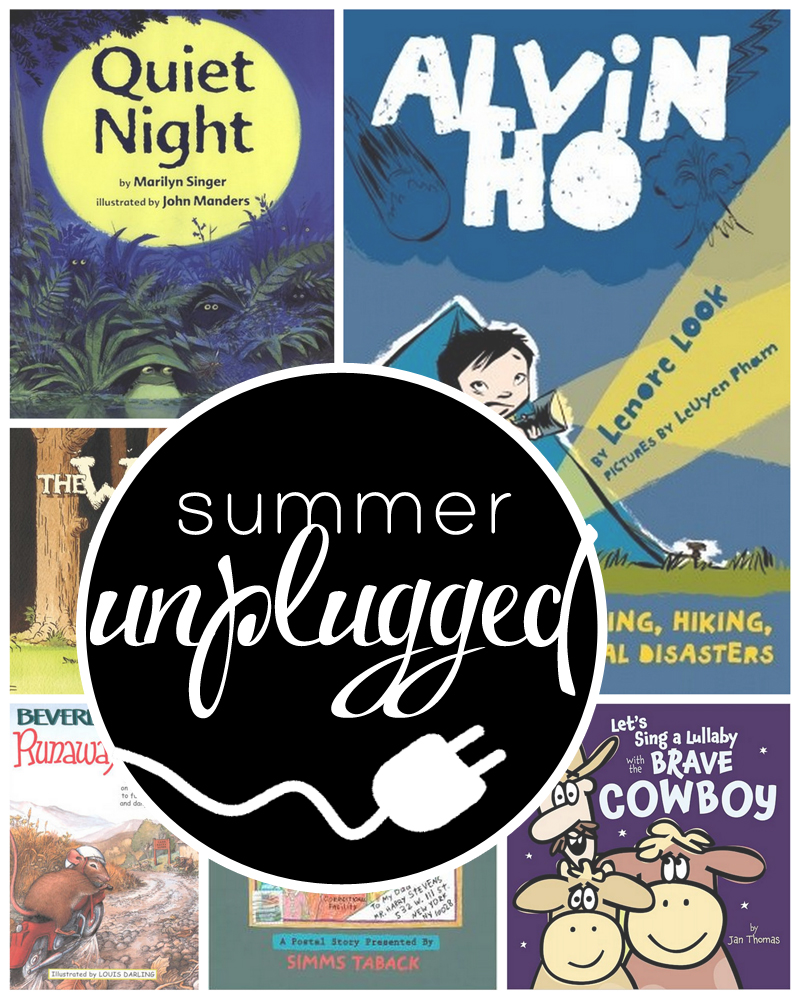 chapter and picture books about camping
Picture Books: 
Chapter Books:
Runaway Ralph by Beverly Cleary – Ralph is ready to go out on the road with his motorcycle and ends up at a summer camp when he's captured by a lonely camper.
Alvin Ho: Allergic to Camping, Hiking, and Other Natural Disasters by Lenore Look and LeUyen Pham – The Alvin Ho series is fantastic (somewhat similar to Diary of a Wimpy Kid) and in this one, Alvin Ho is forced to confront all his worst outdoorsy fears. Poor guy!
Lunch Lady and the Summer Camp Shakedown by Jarrett J. Krosoczka – This is one of my favorite graphic novel series. They are so clever and funny; I've never met a kid who didn't love them.
A Few Crafts, Activities, and Recipes: 
Have an indoor campout
Tell ghost stories
Make your own firefly with a soda bottle
Make your own trail mix (get 5 or 6 different ingredients and let your kids assemble their own)
Have your kids make each other maps and send each other on a treasure hunt
And if you'd like a printable copy of this list that you can take to your library or screenshot on your phone for easy access, just pop in your email address below and it'll come right to your inbox!
if you liked this post focused on crafts and books about camping, you might like these other posts: