School is right around the corner (or has already started for lots of people). Time to start thinking about books for school. Or at least books about school.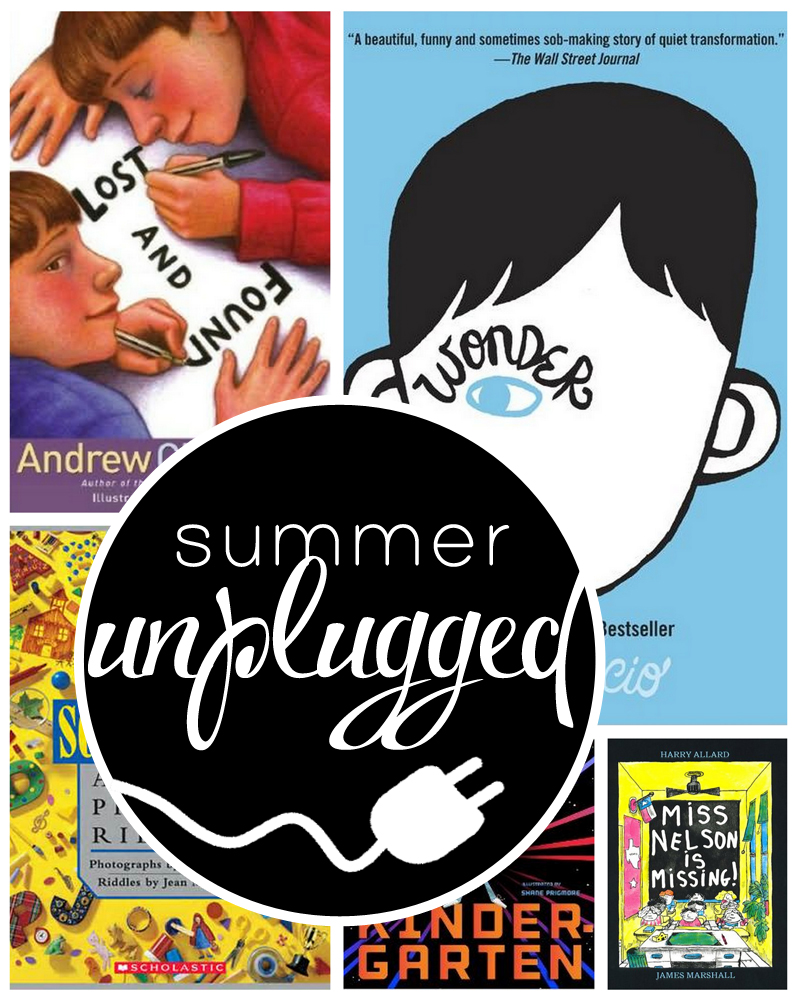 Picture Books:
Miss Nelson is Missing! by Harry G. Allard Jr. and James Marshall. My all-time favorite school story. Obviously.
David Goes to School by David Shannon. I've never met a kid who doesn't like the David books. Including my own children.
Baloney by Jon Scieszka and Lane Smith. This duo always comes up with the most hilariously weird books. This one, about an alien telling his teacher why he's late for school, is no exception.
I Spy School Days: A Book of Picture Riddles by Jean Marzollo and Walter Wick. Ella is super into I Spy books these days. And this one is my favorite – all the pages are so amazing.
Planet Kindergarten by Sue Ganz-Schmitt and Shane Prigmore. Suit up for the newest adventure for five years old.
Chapter Books:
A Few Crafts, Activities, and Recipes:
Make candy apple pretzels
Pretend your driveway is a giant chalkboard and go to town.
Make Rolo pencils 
Teach your kids some classic school-yard games like hopscotch and four square.
Leave a comment before next Monday to win one of the three!