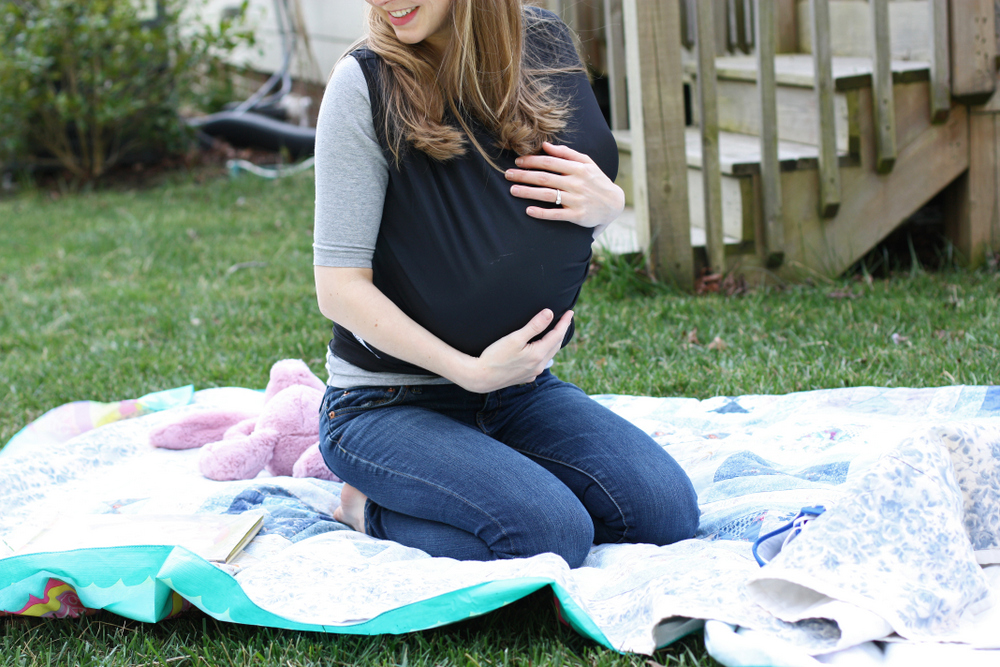 I am something of a baby gear minimalist (although you would maybe disagree if you saw the number of strollers we own).
There are very few things I would pay actual money for.
In fact, for this baby, I bought only my three baby essentials:
A new sound machine. We blew out one of ours in Europe on the high-voltage plugs there and we haven't been able to find our other one since we got back to North Carolina)
A swaddle blanket. We have ten million swaddle blankets after three babies, but seriously the Swaddle Designs receiving blankets are ten times better than anything else. We used one for Ella and then Ani and it still looks fantastic, but Ani was not inclined to give it up when the new baby arrived, so we bought a new one for Star. I never use any other swaddling blankets (I also really liked the Aden + Anais ones too, and might buy some when it starts getting hot this summer, although our old one sprouted some giant holes shortly after Ani was born, so I don't think they have the staying power of the Swaddle Design ones.
Pacifiers. We're looking like we're three for three with paci-loving babies. And I'm super grateful.
Anyway, all of this is to say I wasn't very convinced that there was a baby carrier or wrap that I'd be really impressed with, much less be willing to pay my own money for. I only used our baby carrier twice with Ella (such is the luxury of being the oldest child), but I used a baby wrap a LOT with Ani, mainly any time I had to shopping with two children.
But both carriers absolutely killed my neck and back. Within a few minutes of wearing either, I'd start to feel it in my back and neck, and by the time I was done at the grocery store (or approximately 25 minutes), I'd be dying.And then I tried out the Nesting Days one and not only did Star fall asleep within minutes and stay happily snoozing for several hours, but I didn't have any associated pain at all. It was basically like a miracle.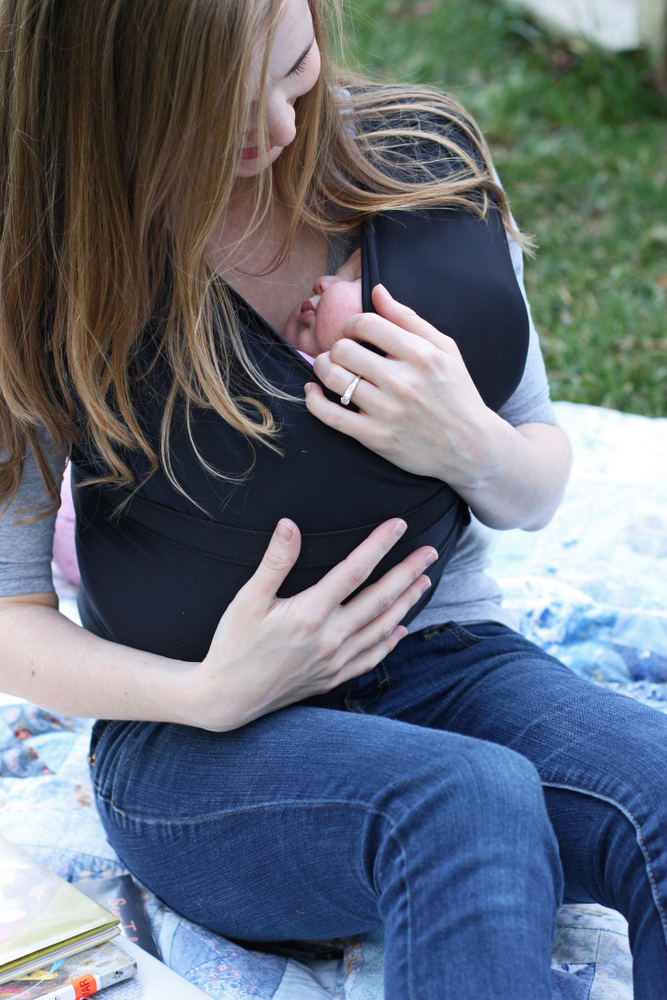 (In case you think I just maybe developed some better back and neck strength, I used my old wrap a few weeks ago when I had forgotten to grab the Nesting Days one from my room and only had the old one tucked in the bottom of my diaper bag. We stopped by Old Navy and almost immediately I could feel my back and neck start to complain).
It also doesn't require gobs of practice to figure out how to wrap it. You just step into it, pull the first strap over your shoulder, tuck your baby in, and then pull the second shoulder strap on. No tying, no adjusting, and no constant worry that my baby was going to fall out or that I'd tied it wrong or too loosely, etc.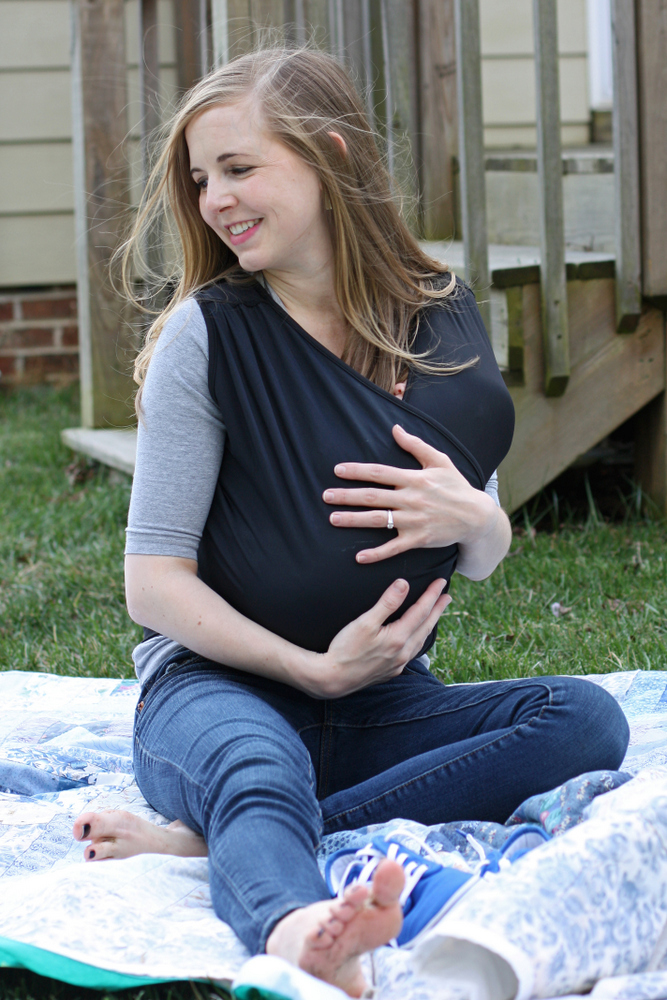 You buy it in your size – mine is a small – it's also designed so you can wear it without a shirt underneath so you can do skin-to-skin and even nurse with your baby in it. The lower part can flip up over your baby, but if you're wearing it as a shirt, it just stays down to cover your stomach. I think it's pretty brilliant.
We've had two parties here in the last few weeks (a Pi Day party and a Minute to Win It party) and I stuck Star in the Nesting Days carrier before everyone came and she slept through both entire parties (and also, people didn't try to touch her, which I love). And I kept forgetting I was wearing her, because I didn't have any pain (also, I even did a few Minute to Win It games while wearing her and managed not to lose those rounds. Just. . . you know. . . mentioning).
I seriously seriously love this carrier. I never leave home without it. It's definitely earned a spot on my list of baby gear I really truly love.
They recommend you order before your due date, because everything is produced locally in small batches, and since they are growing incredibly fast,  inventory moves very quickly (how cute is this polka-dotted one?). You can get $5 off any carrier with the code EVERYDAY.