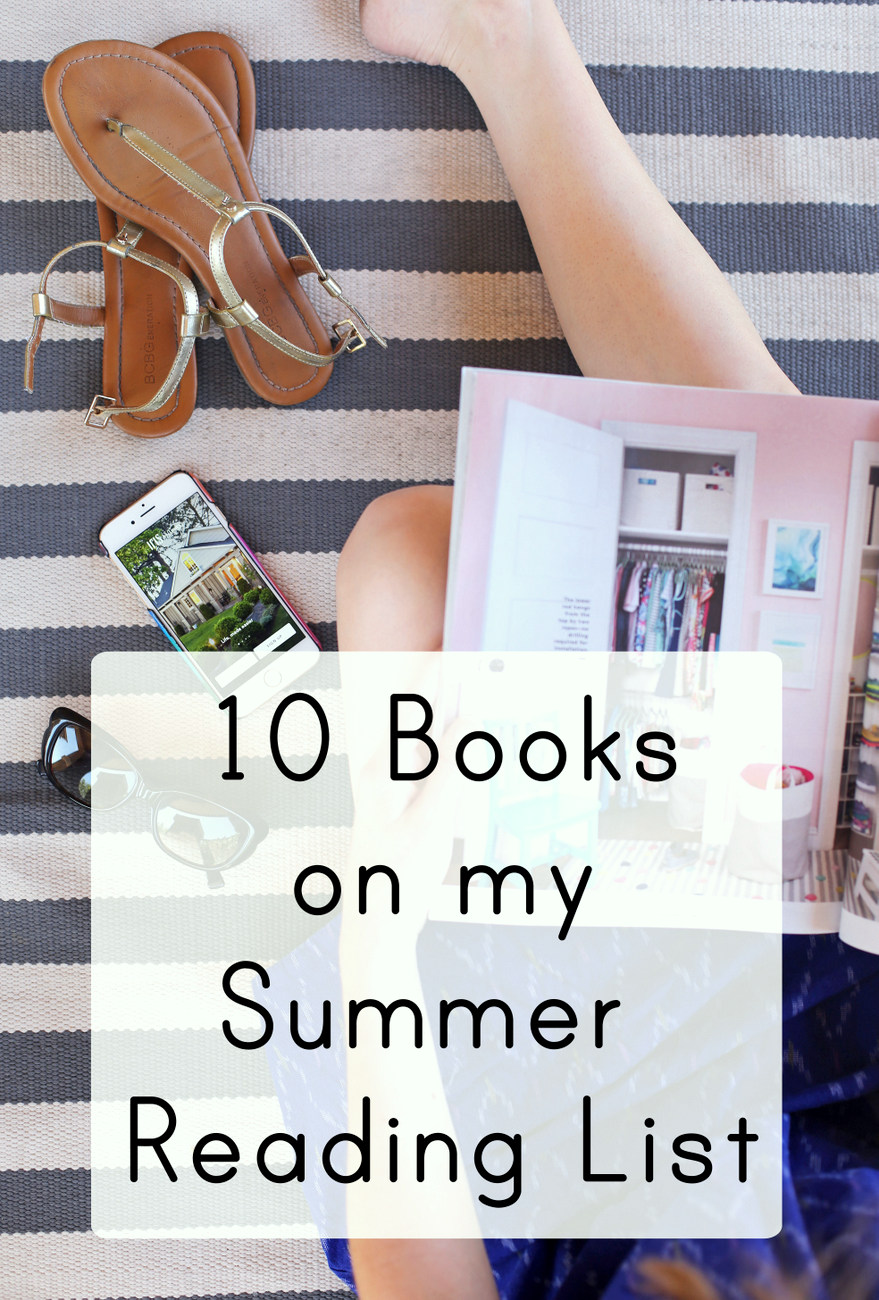 Is there anything better than summer reading? I'm pretty sure there isn't.
My library stack is enormous right now and my Kindle is bursting.
Last week, in an attempt to stop my endless cycle of rereading the To All the Boys I've Loved Before series, I burned through both P.S. I Like You and By Your Side in about 36 hours. It was good times.
I doubt I'll get to all 10 of these books this summer because I'm always adding more and then jumping to those instead, but I'm going to make a valiant attempt and maybe stop looking at so many book lists that keep inflating my to-read list.
(Lies. I'll never stop looking at book lists).
10 books on my summer reading list
Dreamland Burning by Jennifer Latham
I saw this one recommended on Modern Mrs Darcy's summer reading list, and with alternate view points, a skeleton buried in the backyard, and a focus on the Tulsa race riot of 1921 which I know NOTHING about, I had it reserved before I'd even finished reading the rest of her recommendations.
Born a Crime: Stories from a South African Childhood by Trevor Noah
This one got recommended multiple times on my last round of Tell Me What to Read and I've heard ridiculously good things about the audio version, so as soon as I finish up my current listens (Echo and Victoria), I'm diving into this one.
Strange the Dreamer by Laini Taylor
Fantasy is low on my genres of choice, but I loved Daughter of Smoke and Bone so much that I'll basically read whatever Laini Taylor writes now. And when the main character is a junior librarian? Well, I'd be an idiot to pass it up.
Jane Unlimited by Kristin Cashore
I've had Kristin Cashore on the mind since I included Fire on the Summer Reading Guide and then a few days later, an advance copy of her newest book (her first in about six years, I think!) showed up on my doorstep. Apparently it's genre-bender (mystery, romance, thriller, etc) and I cannot wait. I'll keep you posted if it's any good.
When Dimple Met Rishi by Sandhya Menon
I'm actually reading this one right now and it's DARLING. It's about two Indian teenagers who have been betrothed by their parents and meet at a summer coding camp in San Francisco before they begin college. Except the girl, Dimple, never actually got TOLD about said betrothment and, surprise! She's not delighted by this revelation.
The Aisles Have Eyes: How Retailers Track Your Shopping, Strip Your Privacy, and Define Your Power by Joseph Turow
Here's my nerdy side coming out to play. I love this kind of thing. Like most non-fiction, I'm planning to listen to this one.
Hello Sunshine by Laura Dave
I think Laura Dave writes perfect summer novels and this one, about a culinary star who has all her secrets revealed and loses her celebrity status, looks like a fun beach read. Even if my summer plans only involve one afternoon of beach time which will probably not be spent reading but wrangling small children instead.
Salt to the Sea by Ruta Sepetys
This has got to be one of the most frequently recommended books when I ask for suggestions and I cannot believe I still haven't read it (I've had a copy for AGES). Plus, what's summer without a good World War II novel?
The Versions of Us by Laura Barnett
I read a description of this book somewhere, about a couple that meets, falls in love and marries, and then the book explores three different possibilities for their lives. I mean, how could I not read it?
Stories I Only Tell My Friends by Rob Lowe
Maybe it's dumb that I want to read this since I don't actually even know who Rob Lowe is, but it has such great reviews and so many people have raved about it, that I can't resist.
The Case Against Sugar by Gary Taubes
Probably this is going to put a damper on my summer cookie and popsicle making. So be it.
And if you'd like a printable copy of this list that you can take to your library or screenshot on your phone for easy access, just pop in your email address below and it'll come right to your inbox!
What are you planning to read this summer? Clearly, what I need is more recommendations.
if you liked this post of books on my summer reading list, you might also like these posts: