Well, after my post on Monday about starting a book club, I think it's obvious you should all move to my neighborhood and we can have a killer book club (complete with excellent desserts, of course).
If moving to Arizona isn't in the cards for you, I'll just recommend some books for your own book club to read. These 25 are interesting, well-written, and lend themselves to great discussions.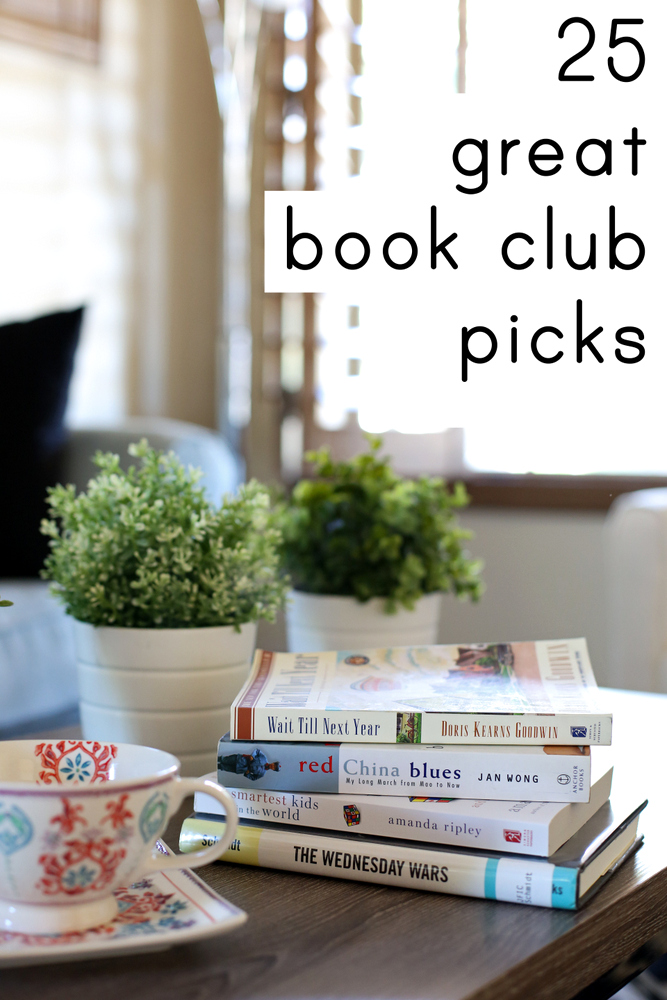 25 great book club picks
And if you'd like a printable copy of this list that you can take to your library or screenshot on your phone for easy access, just pop in your email address below and it'll come right to your inbox!
What have been your favorite book club reads?
if you liked this post about great book club picks, you might also like these posts: