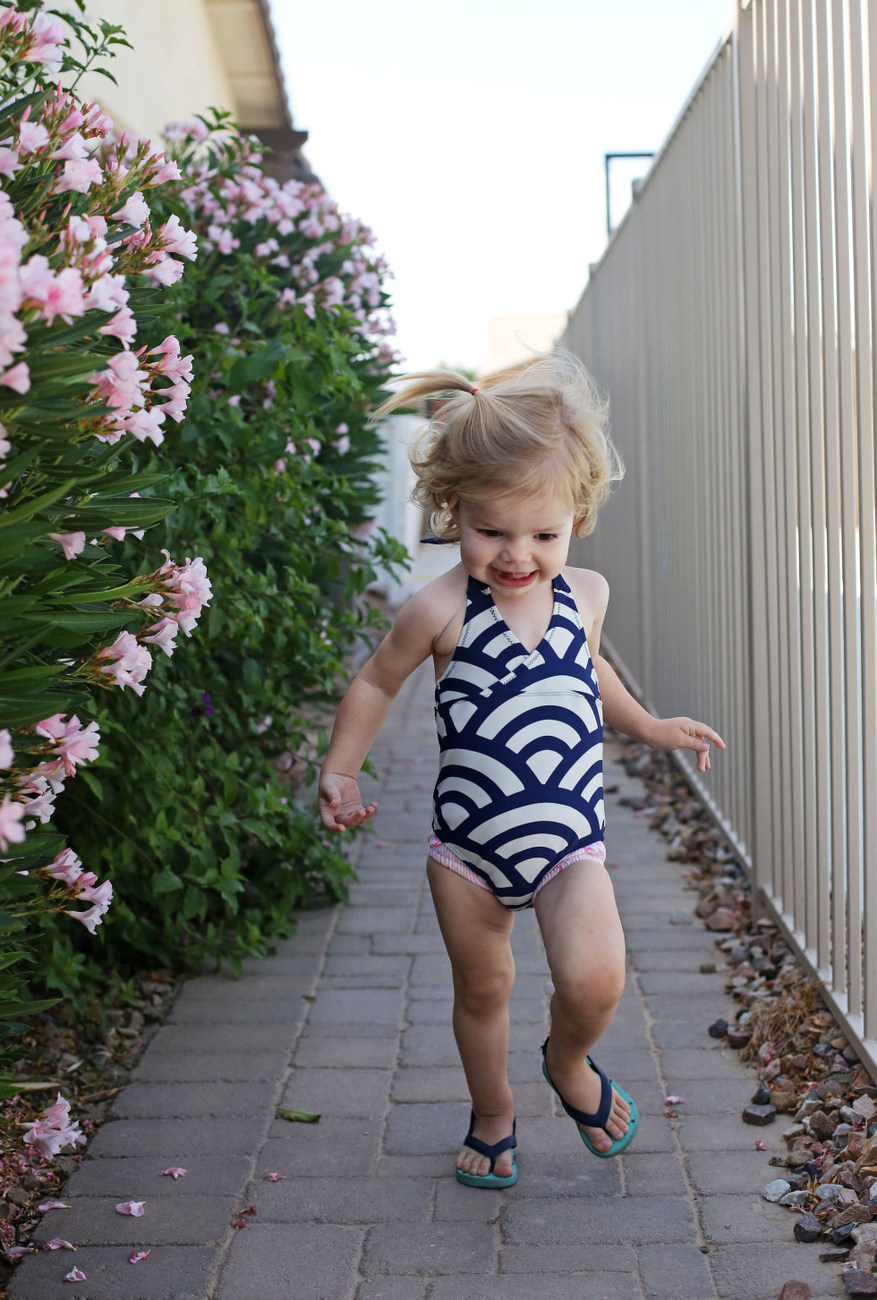 Summer here is only eight weeks long.
Well, summer VACATION is only eight weeks long. Obviously, summer here is sixty million years long and it will still be 100 degrees when we're putting out our Halloween decorations.
With three weeks of summer already down, we're trying to make the most of our weeks off. Last week, after we got home from our vacation, we sat down and made our summer bucket list.
I used the big printable calendar that Lisa from Handlettered Design sent out and printed it off at Staples for about $3.50. The girls loved coloring it, and it's helpful for me to be able to see all our weeks of summer at a glance.
Here's what we came up with:
Visit 4 new splash pads. Splash pads are much easier for me to handle alone with the girls than the pool is.
Host two craft mornings. There is NOTHING my girls like better than doing crafts, so we're picking up some simple craft kits at Michael's and having a couple of friends over to do them all together. There will probably be a treat afterward because. . . I like to make treats.
Read The Ordinary Princess (and finish Redwall). Summer reading is the best kind of reading, and it's such a treat to have more time to read aloud to the girls. Now if I could just kick this cold that's making reading aloud kind of a pain. . .
Go to IKEA Småland. Will Star bawl her eyes out that she can't go yet? Yes, she probably will.
Attend the Tucson Temple Open House. We're planning to make a day trip out of it and also hit the Children's Museum while we're down there.
Take swimming lessons. I signed my girls up for swim lessons at the LAST possible moment and lucked out that there were exactly two spots left together. They are private lessons that are ten minutes each every day for a couple of weeks. And so far, they've LOVED them.
Attend a play. The Little Mermaid is playing this summer and I'm excited to take the girls, although probably not as excited as they are to attend.
Go bowling. This was Ella's number one summer request, so we better make it happen. A new Main Event opened up by us, and I'm excited to check it out.
Take each girl on a date with each parent. I love going anywhere with just one of the girls. It's so fun to see how different they each are when it's just them and I love not having to split my attention.
Visit LEGOLAND Discovery Center. We have annual passes and it's the best place to spend an afternoon when going outside just isn't an option. Also, there is a ride there like the Buzz Lightyear ride in Disneyland and they told me I couldn't ride it when I was pregnant. After I rode it the next time we were there, I was completely baffled by this rule because. . . . it's less jostle-y than riding in a car. I've been on couches that moved more.
Go to a $1 movie morning. Next week, the temperatures are supposed to be 115-120 degrees every day and the city already sent out a warning to STAY INDOORS YOU FOOLS, so probably this will be happening next week. Also, Beauty and the Beast should just be about to hit the dollar theater and I haven't seen that, so I might take myself on a little date to see it.
Attend Library Events. Our library doesn't do regular story time during the summer, but they do have a variety of special musical, play, or book-focused kid events, so we'll schedule our library visits around those.
How many of these will we actually do? I have no idea.
And I don't feel guilty if we don't get to all of them, but it's helpful for me on Sunday nights when I'm planning for the week to look over the list and think "what would we do this week?"
Because I can't be the only person with children who start to go a little nuts if we don't leave the house or have specific activities to do.
And if you have summer ideas (especially ones that are indoors!), I'll take all the ideas I can get.