For the last several years, I've made a list of books to read over the summer (you can see my 2018 list here, the 2017 list here, and the 2016 list here).
Naturally, I never read them all. Last year, I managed 7 out of 11 and that's only if your definition of "summer" extends to about January.
And that was by FAR my best year.
But half the fun of it for me is just making a list and then reading other things on a whim (sometimes that whim is the whim of the hold line). After all, summer reading is supposed to be fun.
If you're looking for some more books to read this summer, here's what's on my list.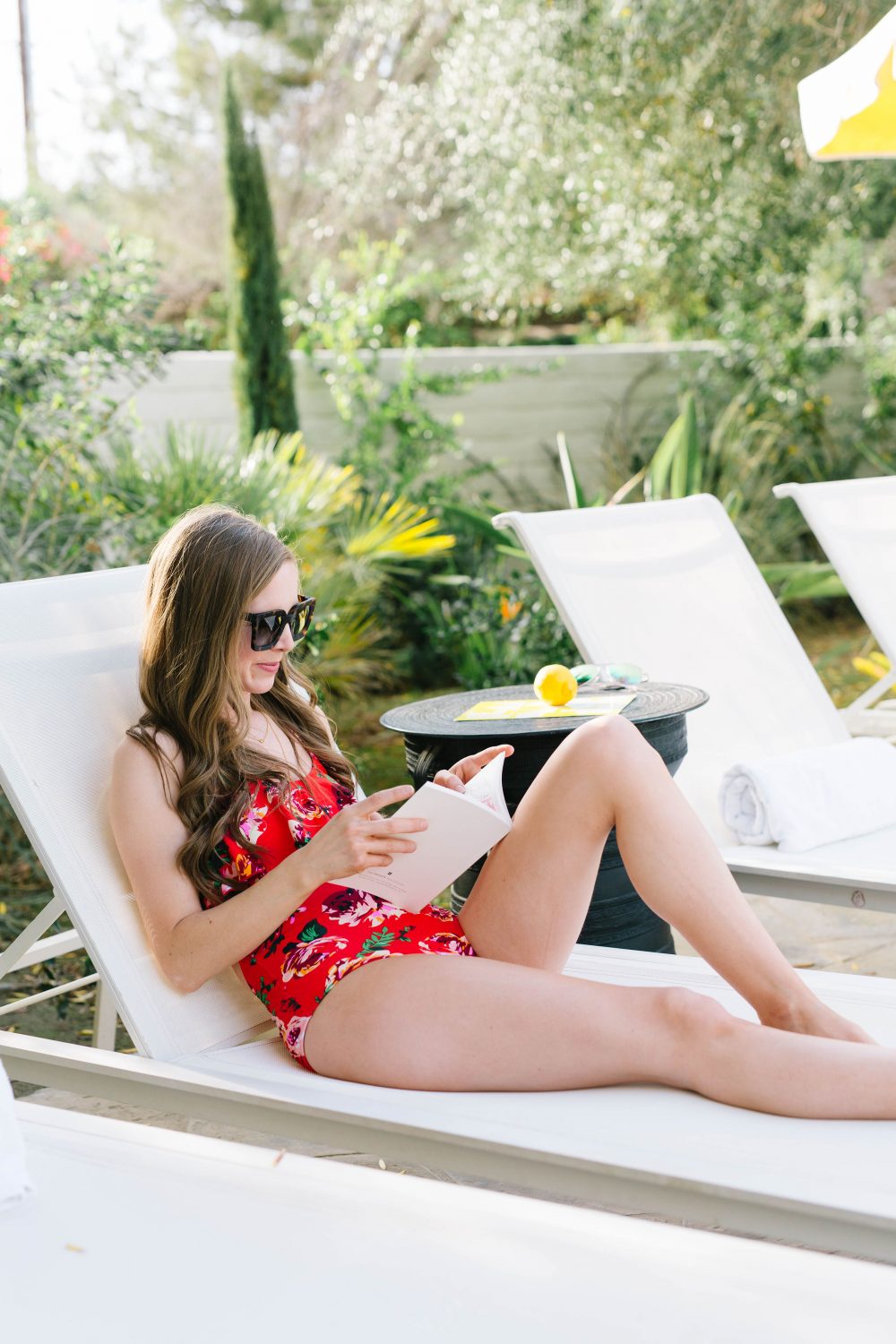 13 Books to Read This Summer
Recursion by Blake Crouch
I LOVED his book Dark Matter (it was on the 2017 Summer Reading Guide), so there was no way I was going to miss his latest sci-fi thriller about a cop in New York City investigating a new affliction called False Memory Syndrome where the victims go crazy thanks to memories of a life they didn't actually have.
The Day the World Came to Town by Jim DeFede
My friend Jessica (who is a big reader too) recommended this book to me after she saw the musical Come From Away which is based on this book. It is a true story set in a tiny town in Newfoundland where 38 jetliners had to land after U.S. airspace was closed down following the 9/11 attacks. Although the passengers nearly doubled the population, this small town welcomed their accidental visitors, bringing them into their homes until they were able to leae.
The Gown: A Novel of the Royal Wedding by Jennifer Robson
This book was on Modern Mrs. Darcy's Summer Reading Guide and I requested a copy IMMEDIATELY. It takes place in 1947 as Britain slowly recovers from the carnage of WWII and the bright spot in all the darkness is Princess Elizabeth's royal wedding. Despite war rationing that still continues, England wants a real wedding, including a legit wedding dress and this story follows three different protagonists involved in the making of that dress. I've never watched an episode of Say Yes to the Dress, but you better believe this sounds RIGHT up my alley.
The Mona Lisa Key by Leisl Shurtiff
After Ella mentioned Leisl Shurtiff in her latest round of book reviews, someone asked if I'd read her new time travel series. I had not, but time travel is one of those subjects that's hard for me to resist, so as soon as the girls and I finish Peter and the Starcatchers, this is the next book on our read-aloud list.
Match Me If You Can by Tiana Smith
I never say no to go a good YA romance novel and I knew the moment I saw this cover that it was one I wanted to read (the 4.8 star rating on Amazon didn't hurt either). For me, any list of books to read this summer requires a YA romance.
Enchantée by Gita Trelease 
My friend Alix mentioned earlier this year that it was possibly her favorite YA book she'd ever read (and she reads a LOT of YA) so I've been curious about this book ever since. It takes place in Paris during the reign of Louis XVI and Marie Antoinette and follows a girl who uses her magical powers to save her family from starvation.
Things You Save in a Fire by Katherine Center
How to Walk Away by the same author was on my list of books to read last summer (and one of the ones I actually read!) and I'm intrigued by her newest one about a female firefighter. This one is already downloaded to my Kindle and I can't wait to get started.
American Spy by Lauren Wilkinson
One of my favorite evening activities is looking at book reviews (there's no hiding my nerd status) and I stumbled on this one on several lists and then the very next morning, it happened to be on the new release shelf at my library, just waiting for me. It's set during the Cold War and Marie Mitchell is an intelligence officer with the FBI. Her career has stalled until she's given an assignment to seduce and then bring down a Communist president.
The Accidental Beauty Queen by Teri Wilson
This was another from Modern Mrs. Darcy's Summer Reading Guide and I snagged it immediately (it's available on Scribd!). Charlotte and Ginny are identical twins – one of them is a beauty pagent contest and one of them is a librarian (and Harry Potter nerd – of course I was sold on this book). You can imagine that there is a case of mistaken identity. Which is another plot point I can never resist.
The Rest of the Story by Sarah Dessen
It's always a good summer for me when Sarah Dessen has a new book out and I cannot WAIT to dive into this one. I've read every single book she's written and I'm not about to break my streak now. Also, it's the August pick for the Everyday Reading Book Club.
Bad Blood by John Carreyou
This was HIGHLY recommended by multiple people on the spring round of Tell Me What to Read and then it was available on Scribd so I've been listening to it while I run. This true story about a start-up in Silicon Valley that looked unstoppable but turned out to be built on lies is a fascinating listen.
The Bookish Life of Nina Hill by Abbi Waxman
Is 90% of the reason I'm reading this because I hope it'll be as good as The Storied Life of A.J. Fikry? Yes, yes it is.
Time After Time by Lisa Grunwald
I told you I couldn't resist a time travel book. I've had a copy of this one for MONTHS and finally just picked it up last week about a woman who appears in Grand Central Station during the Great Depression looking slightly out of place. After meeting one of the levermen who work in the station, she disappears just as suddenly as she arrives.
And if you'd like a printable copy of this list that you can take to your library or screenshot on your phone for easy access, just pop in your email address below and it'll come right to your inbox!
What's on your summer reading list this year? I'm not afraid of adding another few (or many) titles to my list!
If you liked this list of books to read this summer, you might also like: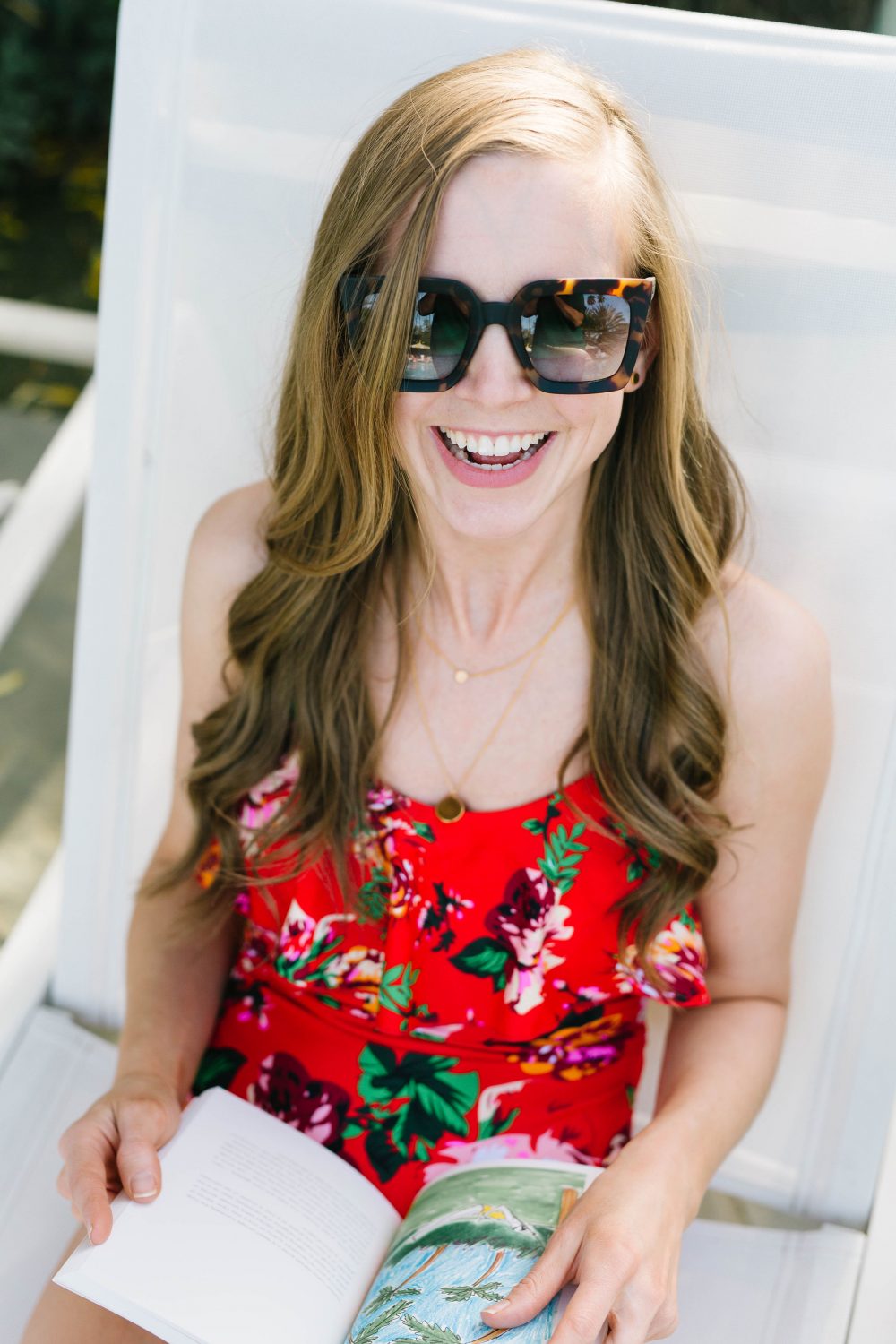 Photos by Heather Mildenstein (can you see her reflected in my sunglasses?)