It's no secret that I totally love a good romance (generally of the Young Adult variety, but I don't discriminate).
In fact, I was at a busy playground yesterday and thought, "This is the first time in a long time I've been reading an actual adult book in public" (it was Nothing to Envy for our couples book club). Generally, the book I'm hauling around is either Young Adult or a book about food.
Of course, then as we were leaving, an older gentleman there with his grandchildren said, "Your girls are so darling. And when you walked in, I thought you were 12 years old!"
So, I guess no one even looks twice if the book I'm reading is labeled for young adults (and, frankly, I don't care either way. I'm not ashamed of my young adult reading).
All of this is to say that I read love stories all year long, but if there is ever a time to do it, it's February. Who needs flowers or chocolates when there's a good romance to be read? (Well, actually, there's nothing I like better than reading a good romance WITH some chocolate, but . . . I can hack it alone if I have to).
(P.S. The links on most of these titles go to the full (gushing) reviews of them I've written over the years, should you need further convincing that they are worth reading).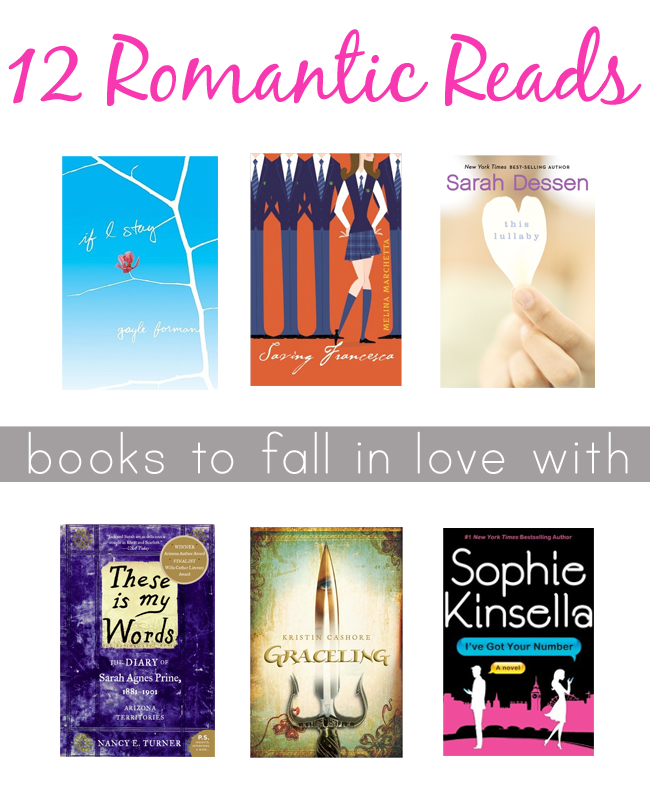 And of course if you have a favorite book with a love story, you KNOW I want you to tell about it. I have about 10 open spots on my library holds that obviously need to be filled immediately.