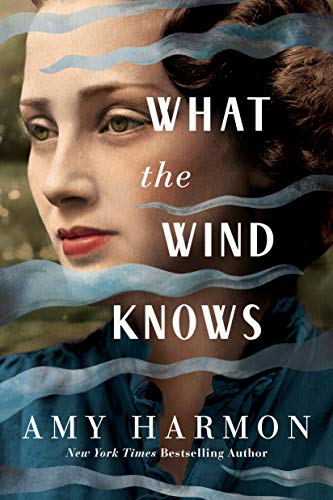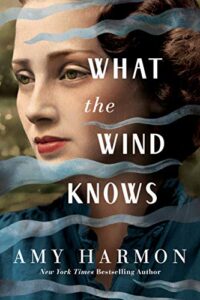 One of the things I look at when I'm choosing books for Everyday Reading Book Club is the books I've wanted to read myself.
What the Wind Knows was one of those books.
Last year, when I wrote about time travel books, SO many people recommended this one and the reviews were sky high.
Bonus points for being included in Kindle Unlimited so anyone could sign up for a free trial and not only have access to the ebook version but ALSO the audiobook version. Huge win.
Of course, it's always a little terrifying to choose a book you haven't actually read when thousands of people are reading along with you and I felt a smidge of trepidation when I started listening to it.
It took me a bit to get my bearings but before long, I was sucked into the audiobook and I LOVED it just as much as everyone else seems to. (If you're reading it this month for Everyday Reading Book Club, I hope you are too!).
What The Wind Knows by Amy Harmon
Anne Gallagher is a bestselling author in New York City. She's been mainly raised by her grandfather, Eoin, who came to America from Ireland when he reached adulthood and Anne has been curious about his life in Ireland her whole life, but he's always been reluctant to talk about it.
And then, on his deathbed, Eoin gives Anne a stack of unsent letters, a journal, and some photographs of his parents, along with a plea for her to take his ashes to Ireland and spread them on the lake near the home he grew up in.
She obliges, trying to make sense of the documents he's left her, along with the town and history she's never known.
And then when she goes out in a little boat to spread his ashes, things go badly awry. She gets lost in a mist, tumbles into the water, is SHOT, and then rescued by her great-grandfather's best friend.
Who, naturally, should be dead but . .  . it's 1921.
Things in Ireland aren't going smoothly – the country is in chaos and on the brink of war. Thomas Smith, the man who saved her, is a doctor and the caretaker of a young boy named Eoin. It quickly dawns on her that it's the same Eoin – her grandfather – and everyone seems to think she's his mother, returned from the dead.
Everyone assumed the original Anne Gallagher (the current Anne's great-grandmother) was killed in the uprising six years earlier. Her husband's body had been found and buried, but hers never had been. And now here she is, unable to explain where she's been for the past 6 years or what she's been doing or why she's never returned to her son.
As you might imagine, most of the town and family are fairly suspicious. Has she been working for the British? Why is she acting so strangely?
Anne can't figure out how she might possibly get back to her own time and so she takes on her great-grandmother's identity, much to the delight of Eoin who is thrilled to have the mother he doesn't remember finally back.
Anne had been working on a book about the struggle for Irish independence back in her old life and spent months researching and reading and now she knows enough to be pretty worried about what's coming, especially as she gets to know some of the key players. Of course, like any time traveler, there are things she knows that no one would be able to know and there are things she can't remember well enough to be helpful.
The story switches back and forth between Anne and Dr. Thomas Smith's journals (in the audiobook, they're narrated by two different readers who are both excellent and really add to the story) and watching the plot unfold was a total delight for me.
There's everything I love in a good book – plot twists I didn't see coming, a terrific romance, and history I knew very little about. I had no idea how it was going to end and I loved every second of it.
I can't wait to discuss it this month!
And if you've read What the Wind Knows too, I'd love to hear what you thought of it!
if you liked this book review of what the wind knows, you might like these other posts: