Last week, we wrapped up discussion of Lovely War for the March book in the Everyday Reading Book Club and it was SUCH a delight to read that with so many of you.
It truly took a place in my list of all-time favorite books, and it thrills me that so many of you fell in love with it too.
If you're in the mood for more books along the same lines, here are some great World War I books, as well as books with somewhat similar narrative structures.
Happy reading!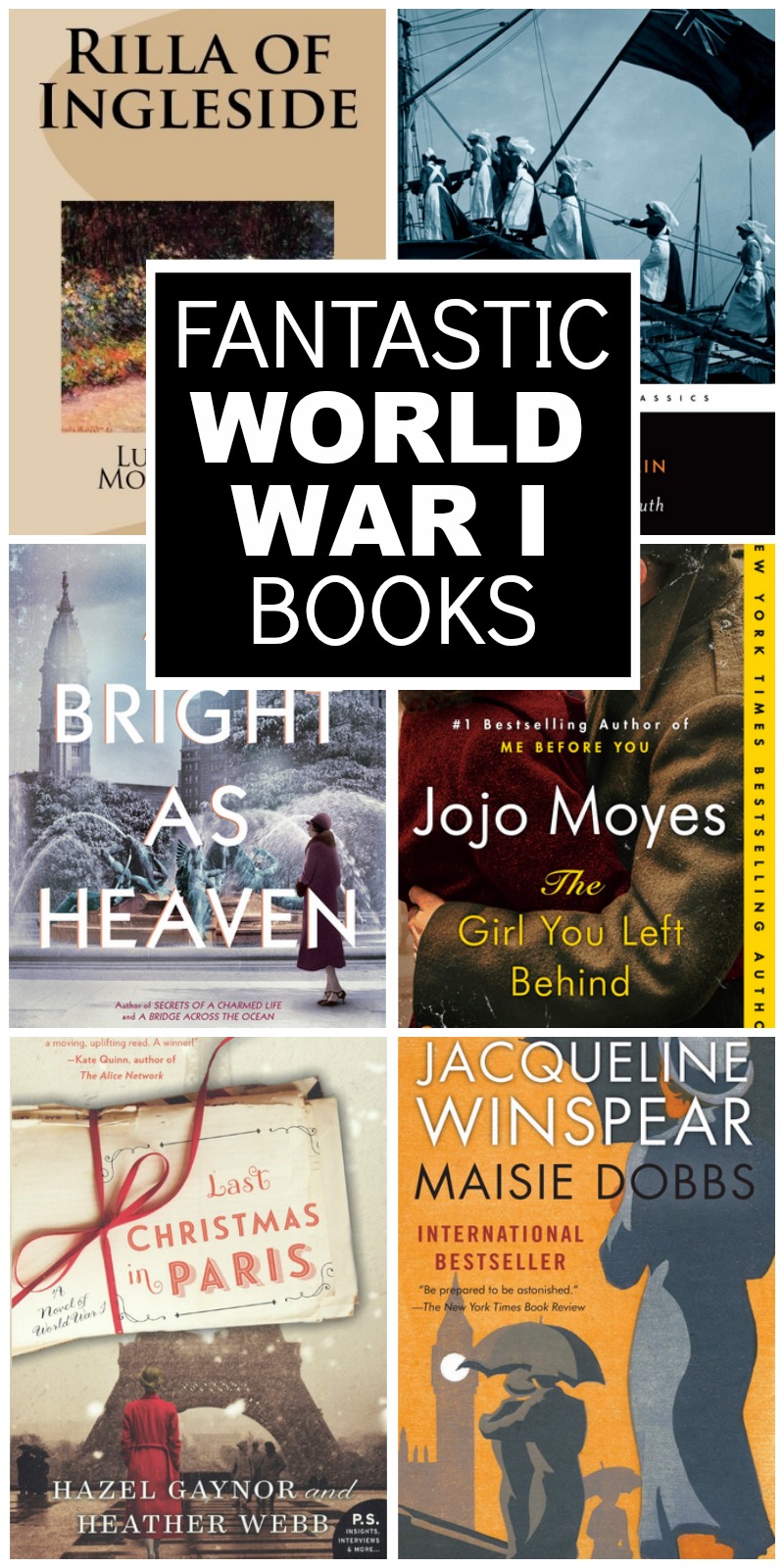 Fantastic World War I books
Rilla of Ingleside by by Lucy Maud Montgomery. You probably know Lucy Maud Montgomery's name from her beloved Anne of Green Gables, but if you haven't read to the end of the series, you're in for a treat with book #8 (you don't need to have read the rest of them to enjoy this book). It follows Anne and Gilbert's youngest child, Rilla (named for Marilla) who is just coming of age as WWI breaks out and her three brothers and many of her childhood friends, including her sweetheart, head off to Europe to fight. I've read this one multiple times and now I need to revisit it!
Testament of Youth by by Vera Brittain. This is widely considered on of the best books about life during WWI and it's fantastic. Vera leaves her studies at Oxford to serve as a nurse during the war and serves both at home in London and abroad, including on the Western Front. Her experiences are heart-wrenching (she loses virtually everyone she loves) and beautifully written.
Last Christmas in Paris by Hazel Gaynor and Heather Webb. I read this one last year and included it as the December book for the 2019 Everyday Reading Book Club and it was just SUCH a delight. It covers nearly the entire span of WWI and is written in letters between a young woman, her beloved brother and her brother's best friend. The audiobook is especially good! (Full review here)
As Bright as Heaven by Susan Meissner. This book takes place during WWI but focuses especially on the Flu Pandemic. It might not be the best thing to read right now as we live through another pandemic, but it's fantastic. (Full review here)
The Girl You Left Behind by Jojo Moyes. I read this about 7 years ago and completely forgot it was a WWI book! It has two timelines, one during World War I and one in the present, and both love stories connect through a portrait. Definitely a fascinating, engaging read.
The Book Thief by Markus Zusak. This is a WWII book, rather than WWI, but earns a spot here because it has the same sort of narrative device with Death narrating as the gods do in Lovely War. (Full review here)
Maisie Dobbs by Jacqueline Winspear. This crazy popular mystery series follows Maisie Dobbs who worked on the French front as a nurse during WWI and is now trying to put her life back together after the war, working as a private investigator. You couldn't ask for a better heroine to cheer on. (Full review here)
Any other amazing WWI books I left off this list? Let me know in the comments!
If you liked this list of WWI books, you might like these posts too: