This post is sponsored by Stitch Fix. Sign up here to receive $25 toward your first Fix!
Over the last five years or so, as my life has gotten busier, one of my personal mantras has been "Don't reinvent the wheel."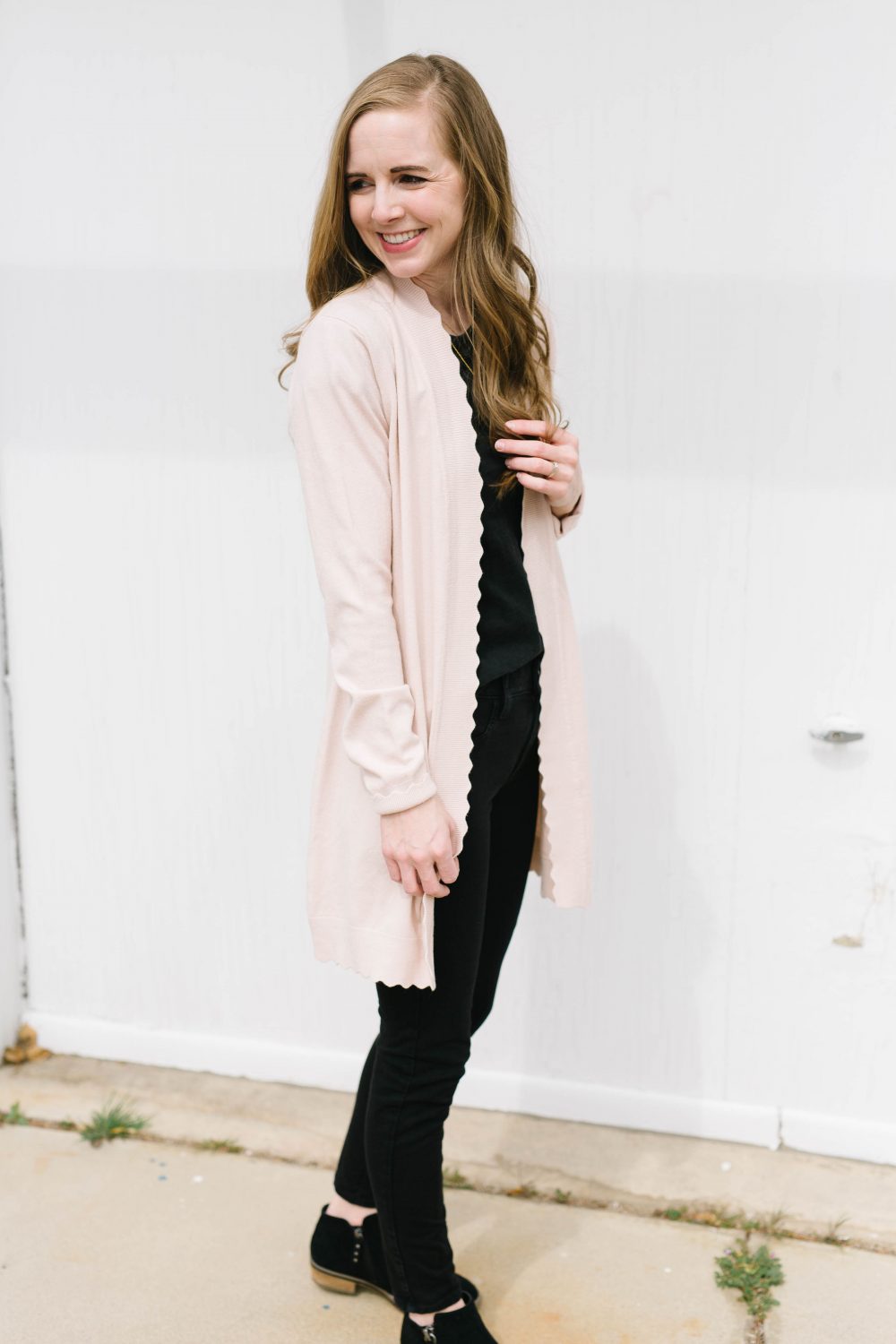 For instance, I COULD come up with my own meal plans every week. Or I could pay a few dollars and save myself about an hour of time each week and let a meal planning service do it for me.
I could design my own workouts every week. Or I can show up at a class at the gym and just do whatever the certified teacher has planned.
I could decorate my house completely from scratch or I could use a design service to help me figure out how to make tricky rooms in my house look right.
If those were things I was really good at or loved doing, it'd be one thing.
But I find meal planning generally pretty stressful, I have zero interest in spending any time figuring out my own workouts, and I'm a little overwhelmed at all the interior design options there are out there.
So letting someone who loves doing it and is really good at it do most of the heavy lifting for me? That's very appealing.
I don't need to reinvent the wheel in every (or almost any!) aspect of my life.
I feel the same way about Stitch Fix.
I could try to keep up with fashion trends and spend a lot of time poring over fashion magazines and following a ton of fashion bloggers.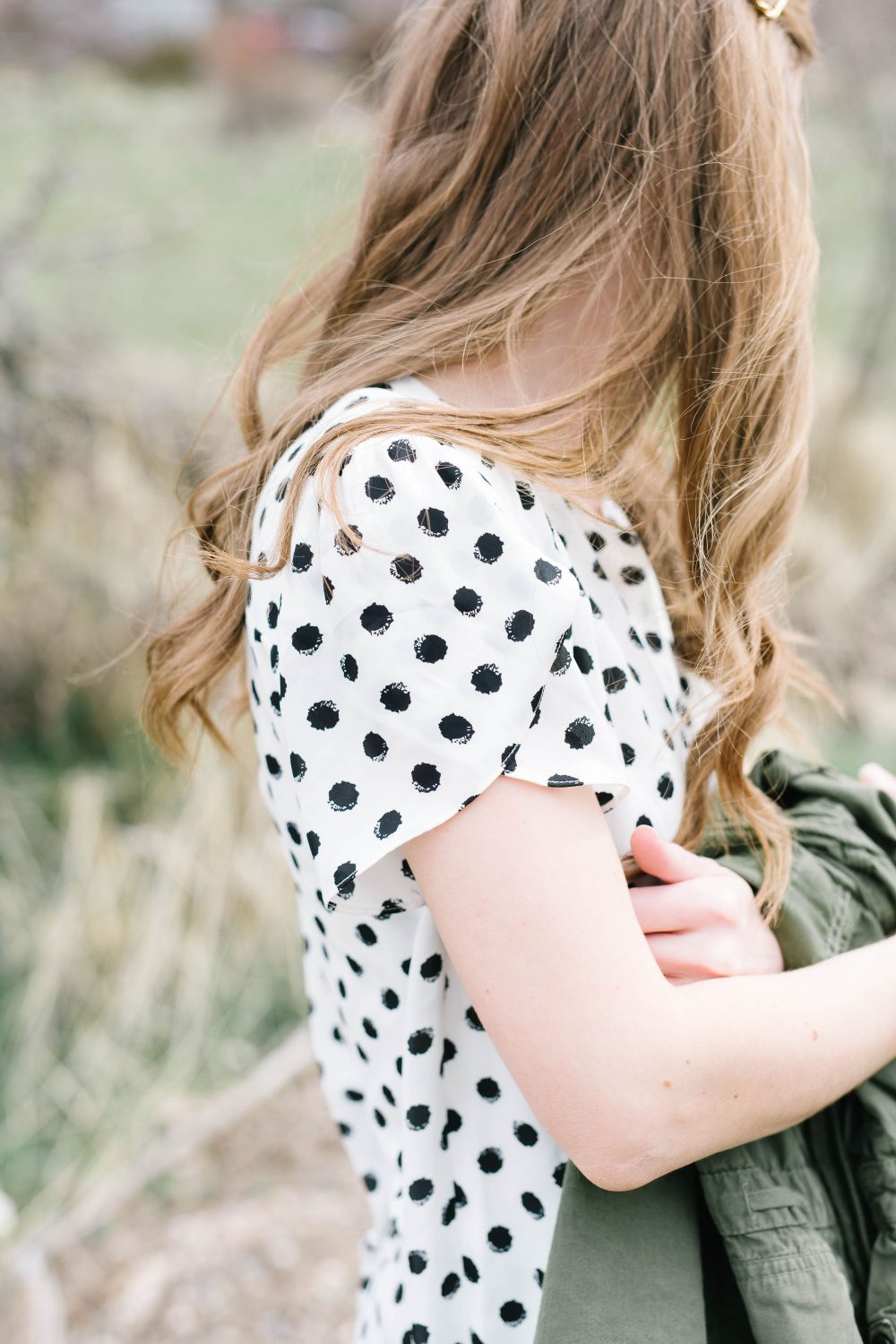 Or . . . I could stop trying to reinvent the wheel and let Stitch Fix take care of it for me.
I realized EXACTLY how good at this Stitch Fix is last year when I signed my three older girls up for Stitch Fix Kids (Tally was too small at the time, although she's just now hitting the smallest sizes they provide).
Instead of spending ages trying to find reasonably priced, good quality clothing for each of them that could mix and match, I just plugged in each of their sizes, took a quick quiz about their style, and voila!
Back to school clothes shopping done.
It was such a huge weight of my shoulders that when we moved to Utah and I realized that none of them owned virtually ANY winter clothing, I ordered them each a new Fix and like magic, suddenly each of them had a winter coat, a couple of pairs of pants, a dress, a sweatshirt, a couple of tops, and some extras like pajamas and slippers. It was truly magical (and you better believe I'll be ordering a new set for all of them as warmer weather rolls around).
And because my children shouldn't have all the fun, as spring has started to appear, I ordered a new Fix of my own to help fill in the gaps in my closet.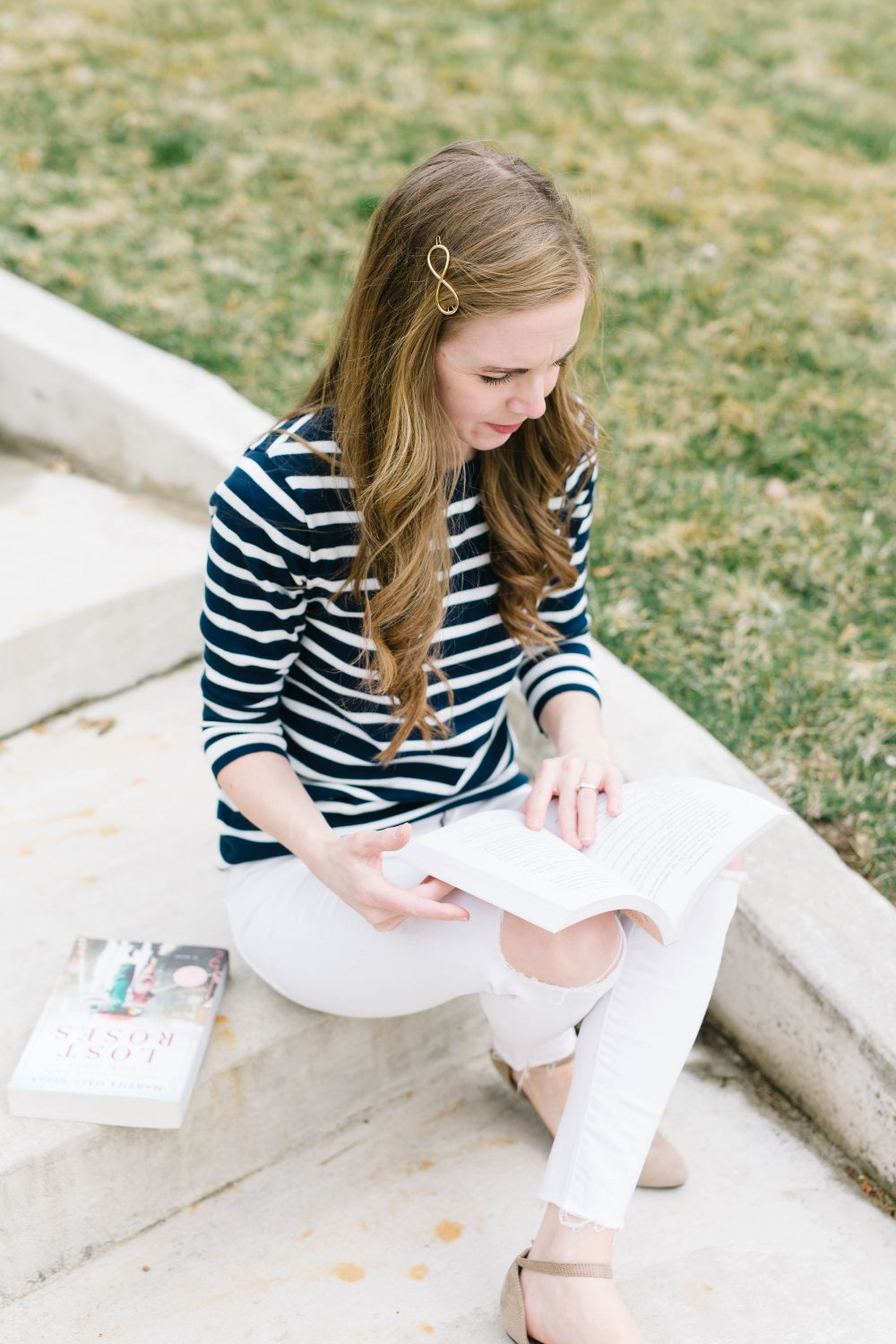 Instead of spending a ton of time shopping, a quick note to your stylist telling her what you're missing in your close and boom. You can just let her work her magic.
A couple of days later, your Fix shows up with five items, you can try everything on and only keep what you want (the $20 styling fee goes toward the purchase of those items). Plus, if you keep all five items, you get 25% off the entire order.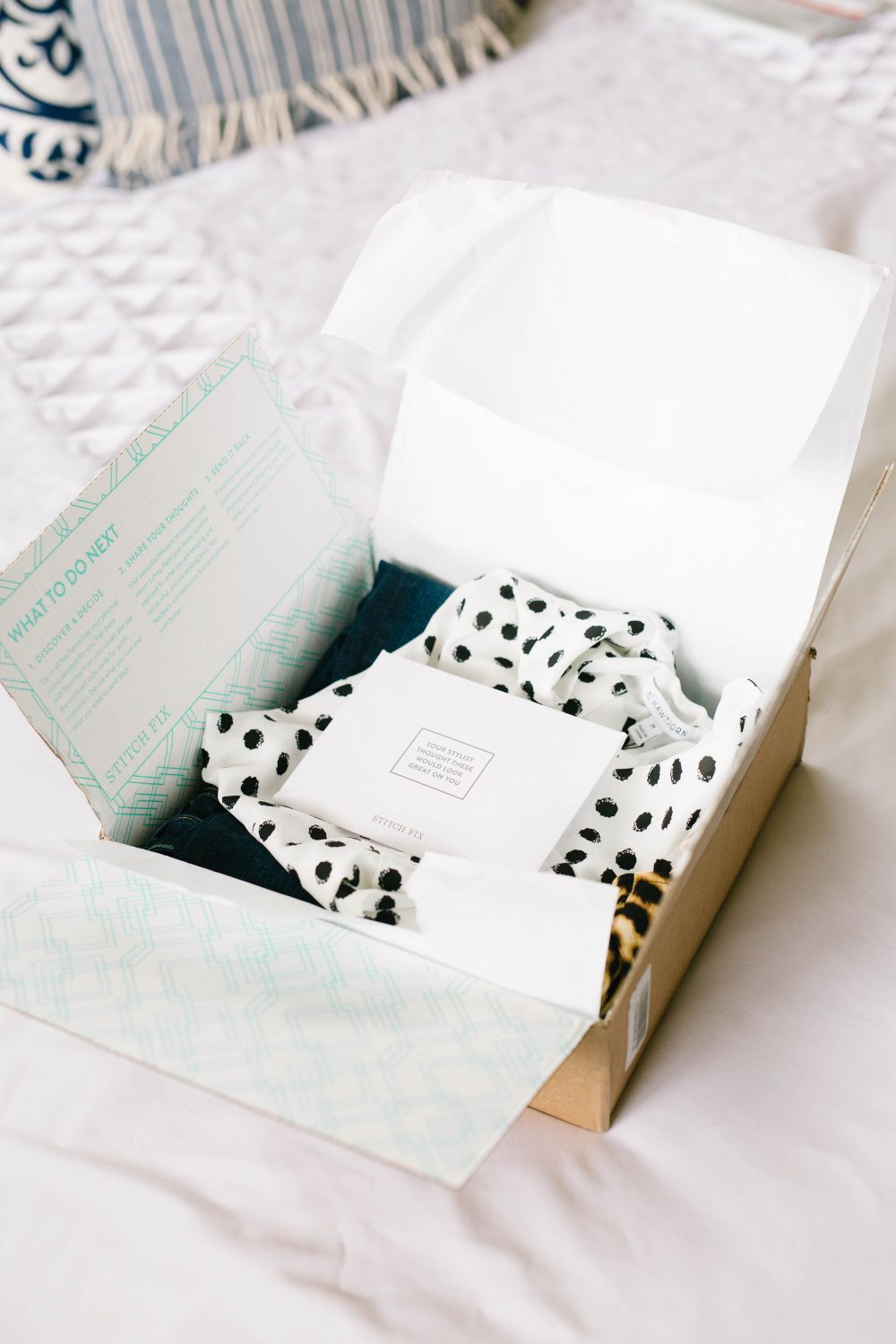 And if there are things you don't want to keep, there's a free bag with a pre-paid return label in your Fix so you can just drop the items you don't want to keep in and hand it over to your mail person.
They also include a card with outfit ideas for each of your items, which I LOVE – I save them and refer to them all the time.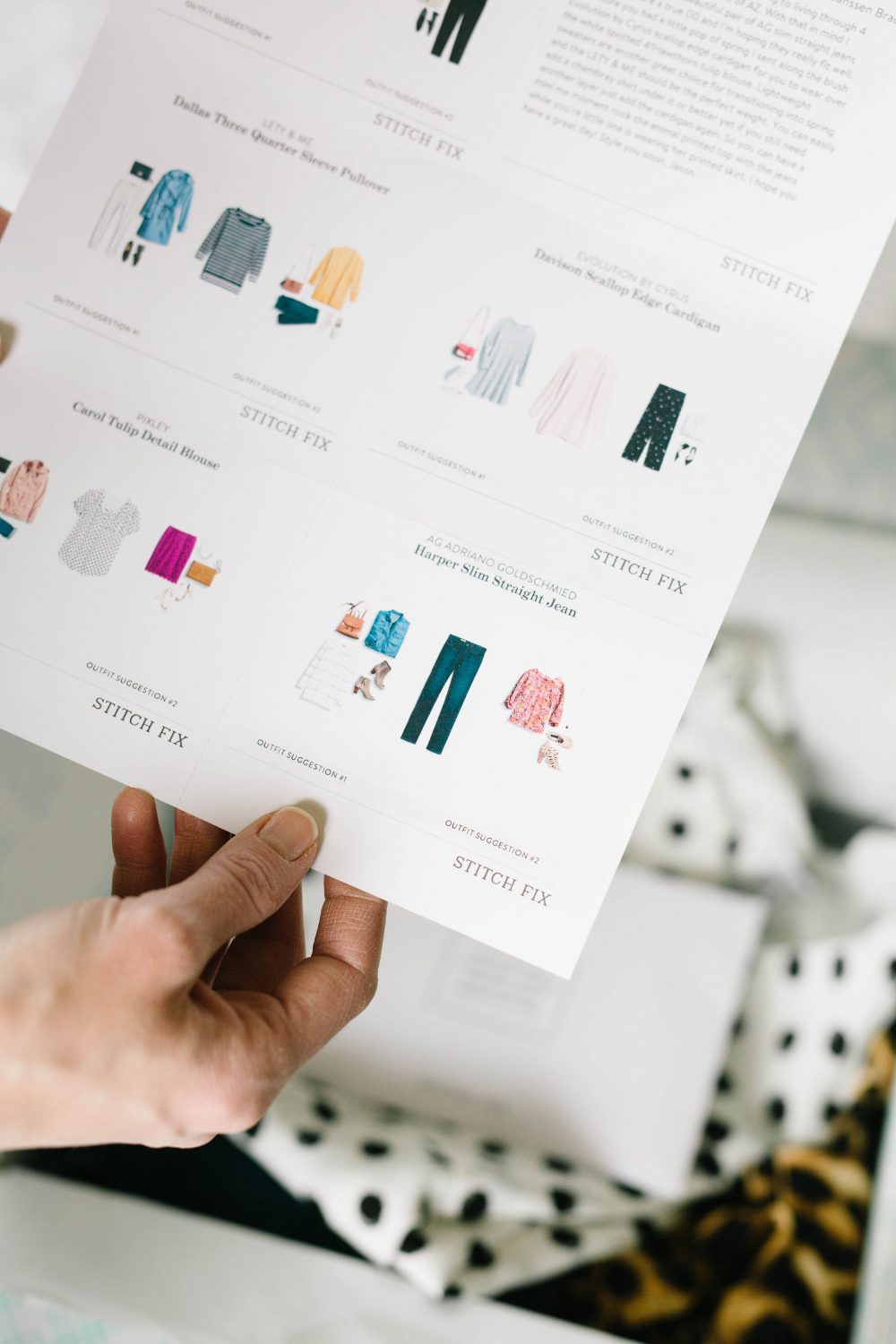 One of the things I love about Stitch Fix besides having a professional stylist in my back pocket is how customizable it is.
You can choose to get Fixes on a regular schedule or on as-needed basis (I do the latter). If you have something special coming up – a wedding to attend, a beach vacation, a new job – you can request a Fix tailored to that.
Why reinvent the wheel when Stitch Fix has already done the leg work to find the right styles and trends for you?
I love being able to put all the research and shopping responsibilities on someone else and I get to just enjoy having a closet that's ready for spring.
I'd been on the hunt for a new spring cardigan and after wasting too much time looking at ones that just weren't right, Stitch Fix nailed it in one with this pink scalloped edged cardigan.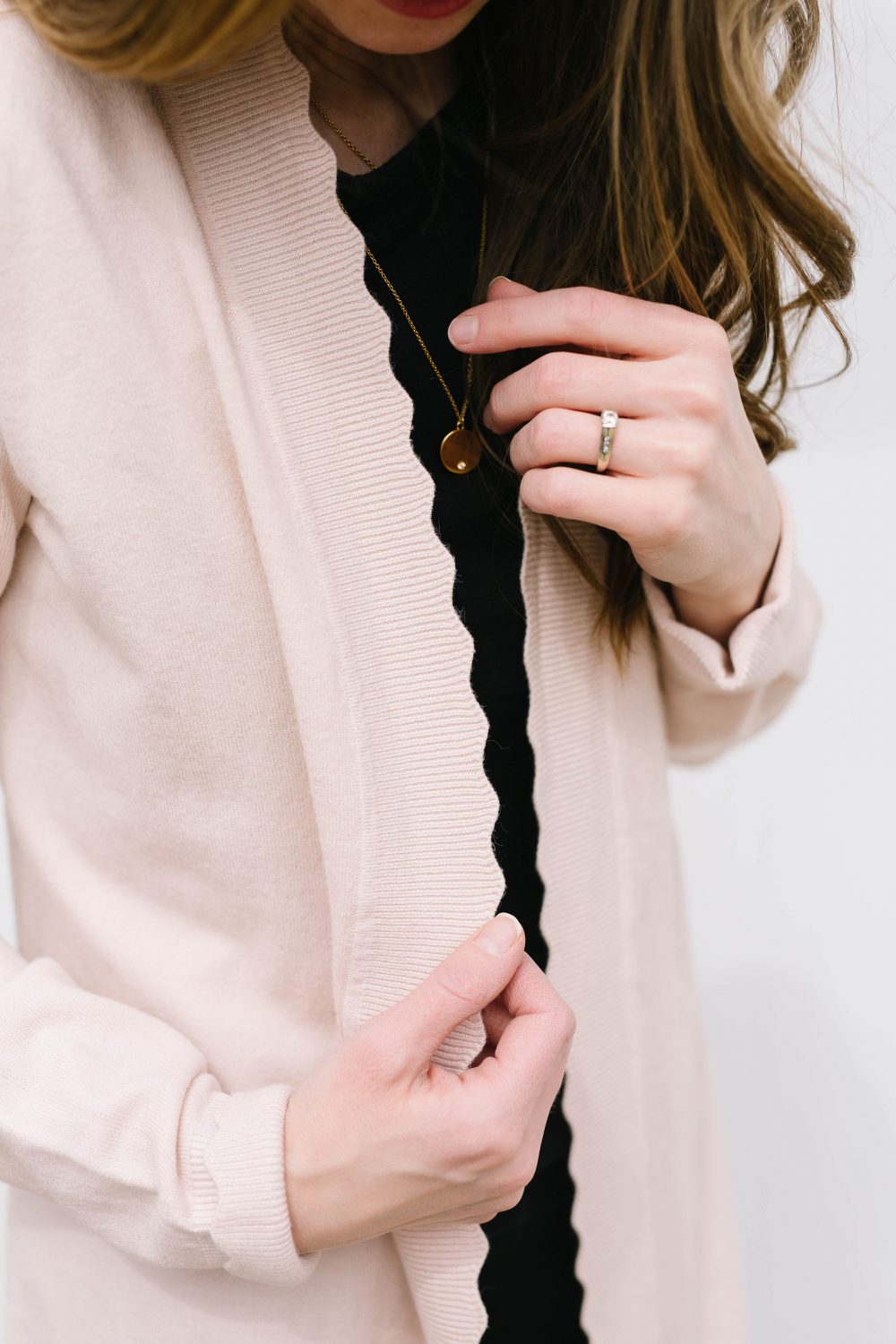 This Fix also included this striped light-weight spring sweater which was literally the softest sweater ever (and have I ever said no to stripes? I have not), a pair of jeans from one of my favorite brands, a leopard print blouse, and a fun polka dot top with these pretty tulip sleeves (I've been missing an old polka-dot blouse since it had an unfortunate run-in with a dryer and a crayon, so this was a happy inclusion).
If you haven't tried Stitch Fix out before, the change of seasons is a great time to give it a spin. Plus, right now through 4/13/19, you can get $25 toward your first Fix so you can try the service and see how you like it, with literally no risk at all.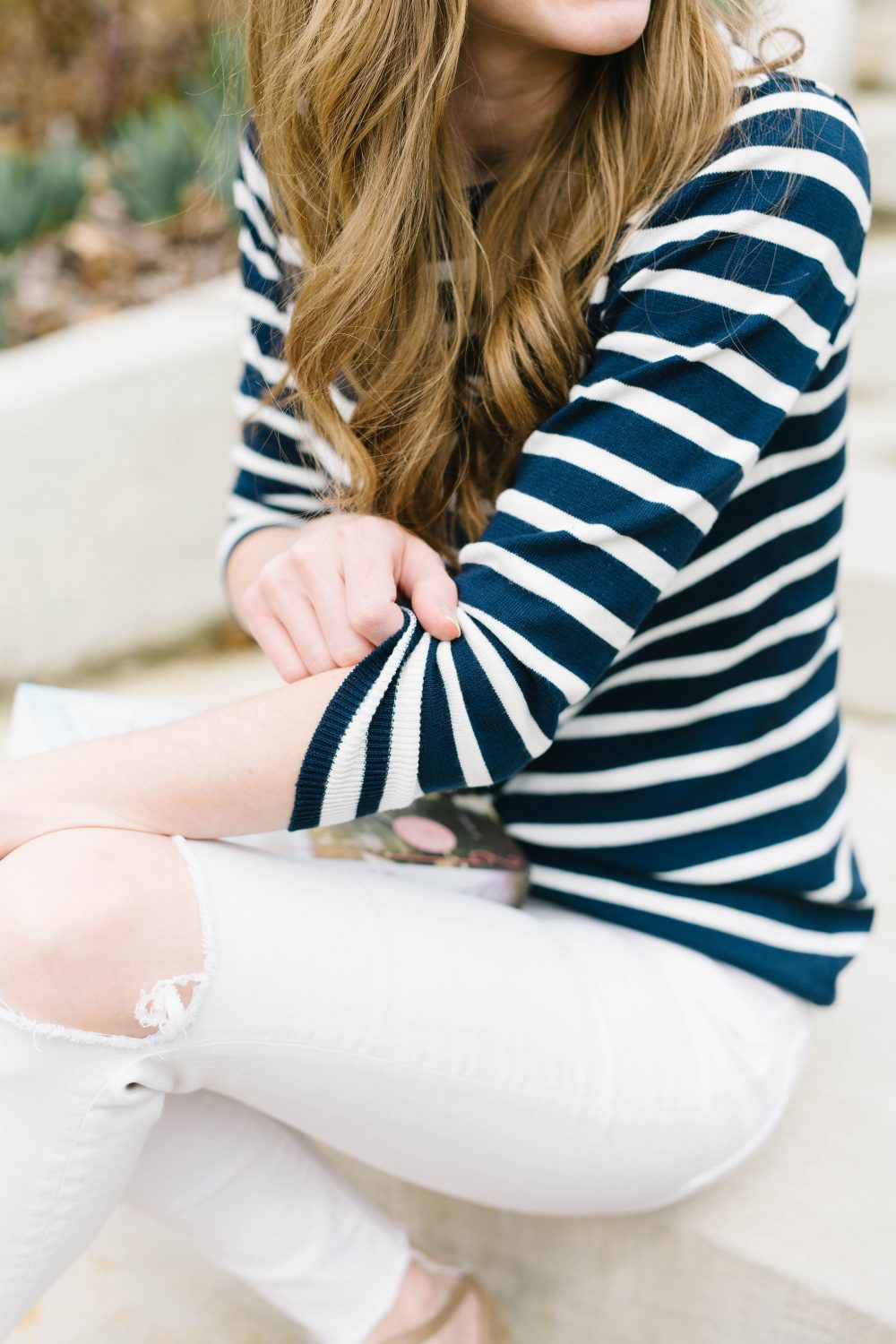 If you try it out, let me know how you like it!
(P.S. Stitch Fix also does men's Fixes and they are GREAT. Bart got his first one when, like the rest of the family, he suddenly realized he had pretty much no warm clothing last November, and he's worn the items he got non-stop for the last 4 months).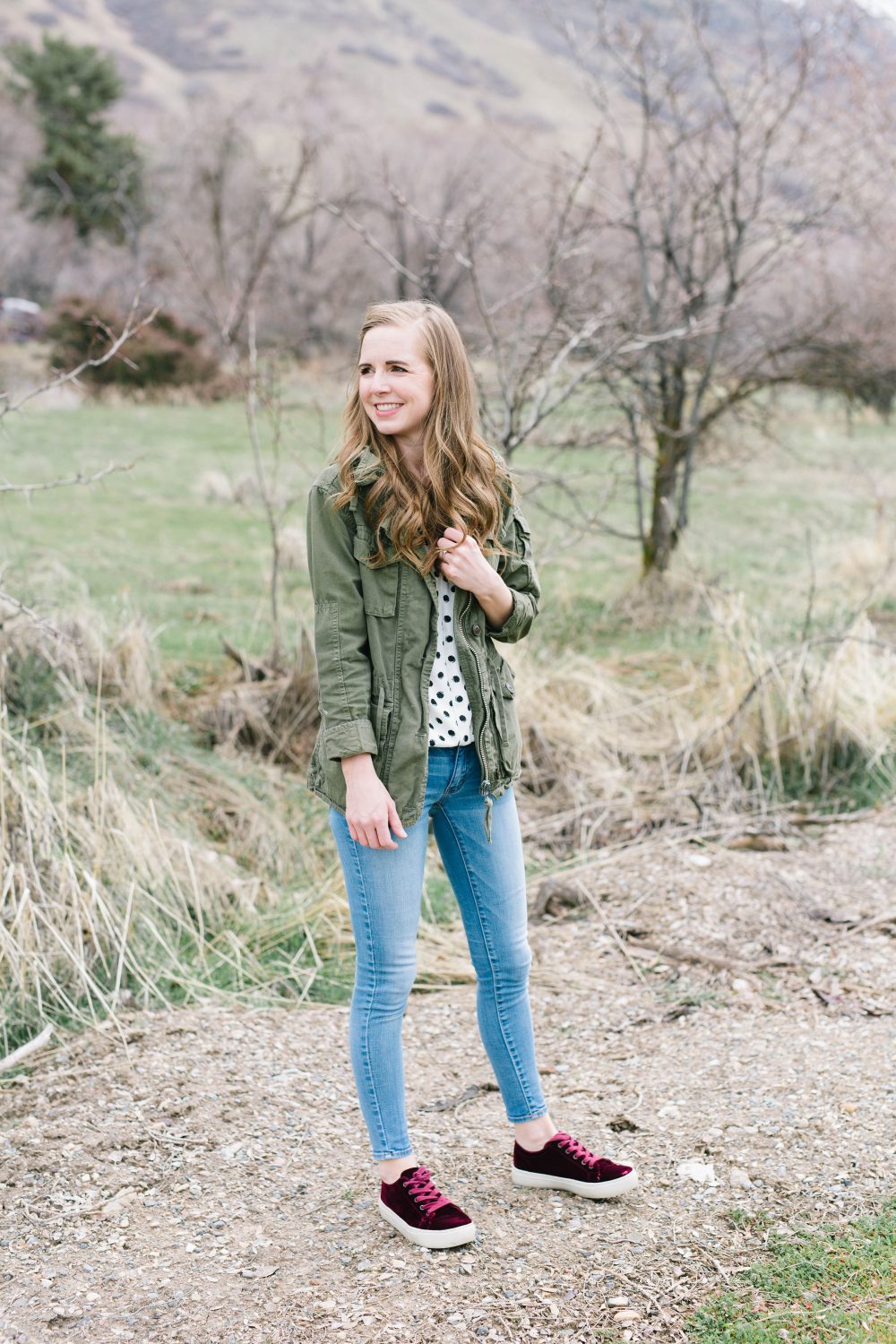 Photos by Heather Mildenstein