Some novels require a lot of investment and concentration. These aren't those novels – these are fun, quick, and laugh-out-loud funny, plus some suspense.
The Chemist by Stephenie Meyer
This was like a novel version of 24 or The Bourne Identity. Alex used to work for the government as an interrogator, but after they tried to kill her, she went off the grid. But when they find her and call her back in for one last job, she decides its worth the risk. One of my favorite things about Stephenie Meyer is her snarky dialogue (the main reason I'm Team Jacob forever) and this book has it in spades – I kept laughing aloud while I was listening to the audio version.


Dark Matter by Blake Crouch
At the end of the year, I asked on my Facebook page what the best book people had read in the past year was, and lots of people mentioned this book. I stayed up WAY too late finishing it within 24 hours and then I made my husband read it and the next night, I fell asleep while he was reading it and in the morning he admitted he'd stayed up until past 1 a.m. to finish it. This book is sci-fi, which I don't read a lot of, and especially not of the physics variety, but this one was SO gripping. Fair warning that there is quite a bit of swearing and a little sex so consider yourself warned.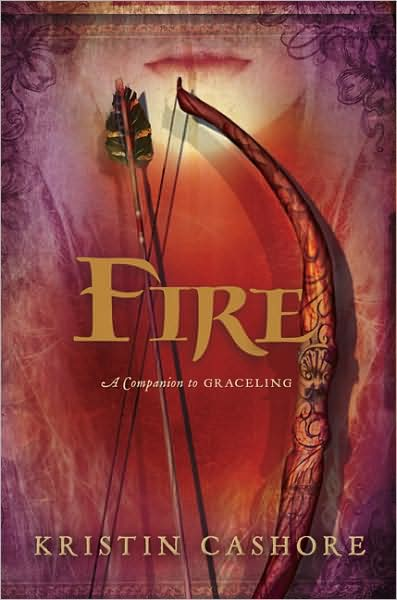 Fire by Kristen Cashore
I don't gravitate strongly toward fantasy, but Kristin Cashore does it so beautifully that I can't resist. In this one, Fire is the last human monster left in the land. She can read minds and control other humans, convincing them to do or say whatever she wants them to and, as you can imagine, the king of the land is highly interested in her powers as he struggles to keep his kingdom together (which was just about ruined by Fire's monster father who was the former king's advisor). There's war and political turmoil and romance and beautiful-but-not-boring writing. Basically, this book is gold. (The companion book, Graceling, is also terrific).
The Martian by Andy Weir
There's a reason this book is so wildly popular, even if you don't care one bit about space exploration. When Mark Watney finds himself stranded on Mars with everyone on Earth convinced he's dead, he's in for a long haul to try to figure out how to both survive and, preferably, get himself rescued. I read this one on my Kindle and underlined dozens of hilarious lines or passages. It's just so darn funny. I need to go back and watch the movie again – Matt Damon was PERFECT.