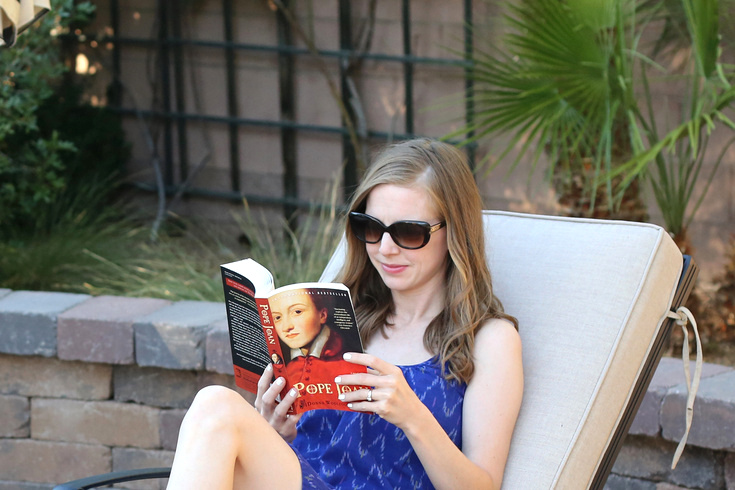 I am SO excited for summer.
We don't really have any huge plans (a couple of family trips to California and Utah), but I'm looking forward to a more relaxed schedule and making more time for reading on my own. I feel like I've been in a terrible book slump for the last couple of months, and I'm ready to jump into some new titles.
Here are the ones that are top of my to-read list while the weather is warm and our schedule is a little lighter.
Note that I haven't read any of these, so I make no guarantees to how excellent or terrible any of them might be. If they're good, I'll be sure to write a full review of them later this summer.
11 books on my summer reading list
Orphan Train by Christina Baker Kline
Ever since Delicious Reads started talking about how much her whole book club LOVED this one, I knew it had to be on my list. I read a bunch of books about orphan trains back when I was a kid, so I guess it's time to return to the topic 20 years later.
Lilac Girls by Martha Hall Kelly
I'm pretty sure summer will be OVER before I get off the wait list for this one, but I never can resist a good WWII novel.


Eligible by Curtis Sittenfeld
I've never actually read a Sittenfeld book, but I'm pretty intrigued by this Pride and Prejudice retelling. When I mentioned it on Instagram, I got all sorts of mixed feedback, so I'll keep you posted.


Miss Pettigrew Lives For A Day by Winifred Watson
This title has been vaguely on my radar for years, but then when Anne Bogel mentioned it in an episode of What Should I Read Next and gave a little overview of it, I suddenly finally wanted to read it.
Reclaiming Conversation: The Power of Talk in a Digital Age by Sherry Turkle
This was another Modern Mrs. Darcy recommendation and I've actually already started this one (and then, typically, had to return it to the library unfinished and had to get back in the hold line).
The Wife, the Maid, and the Mistress by Ariel Lawhon
This was on everyone's list last year, but I'm nothing if not slow. So 2016 it is!
Rising Strong by Brené Brown
I've been meaning to read this since it came out, since I loved Daring Greatly a few years ago. Time to get on it (or at least on the everlasting hold list).


Harry Potter and the Cursed Child by J.K. Rowling, Jack Thorne, and John Tiffany.
You guys. Of COURSE this is on the list. Frankly, I'm a little tempted to ditch everything else I've just written about in this post and just lose myself in rereading the entire series before July 31.


Dead Wake: The Last Crossing of the Lusitania by Erik Larson
How have I STILL not read an Erik Larson book? Embarrassing.
When We Collided by Emery Lord
I loved Emery Lord's first book, Open Road Summer, and every summer deserves at least one realistic YA novel. Crossing my fingers that this one is good.
Pope Joan by Donna Woolfolk Cross
At Christmas, everyone in our book club brought a favorite book and we all exchanged. Predictably, I took The Wednesday Wars, and I came home with this one (yes, that was almost six months ago).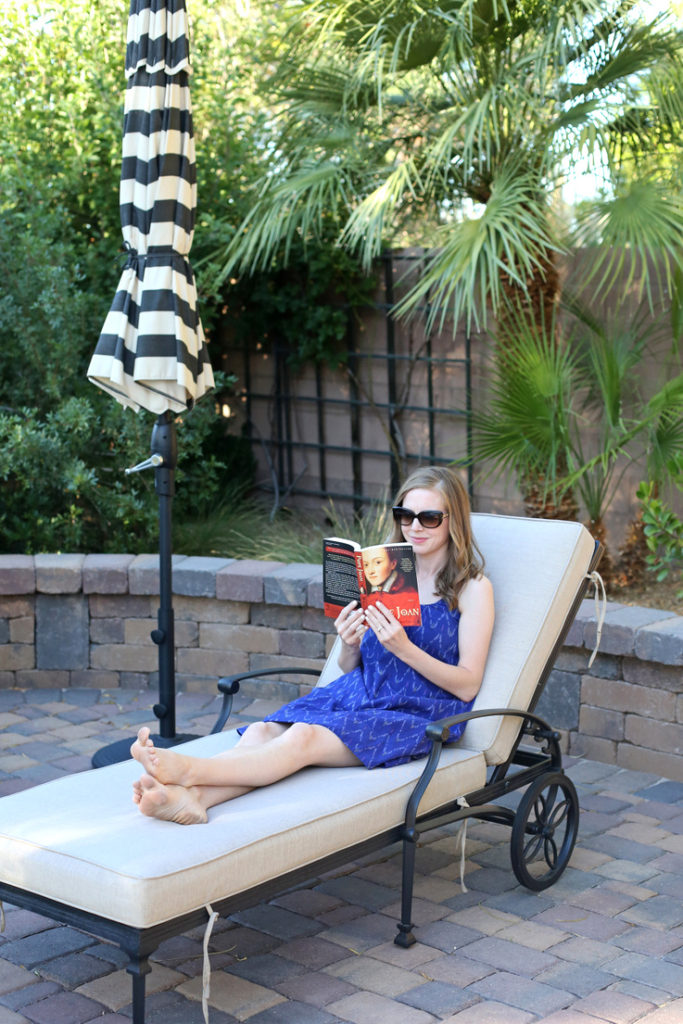 And if you'd like a printable copy of this list that you can take to your library or screenshot on your phone for easy access, just pop in your email address below and it'll come right to your inbox!
if you liked this post about the books on my summer reading list, you might also like these posts: