Ella discovered early chapter books this year (you know, the ones with four or five little chapters) and we have read dozens of them over the last many months.
For some reason, she's especially taken with the Berenstain Bear books, but I do try to encourage a little branching out (mainly because I can only read so many Berenstain Bear books before my brain starts to dribble out of my ears. I need to send my mom an apology letter for the many many Berenstain Bear books I made her read me when I was a kid. I swear, those books are laced with some addictive substance).
Here are a few,early chapter books, both new and old, that we've both enjoyed.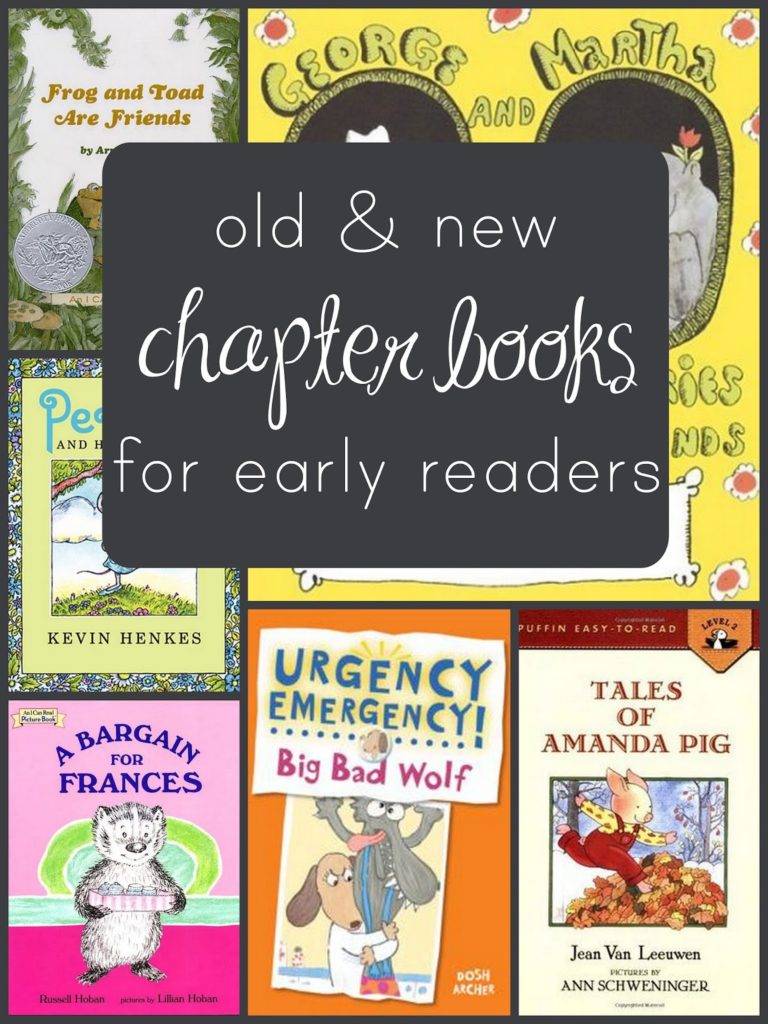 a list of early chapter books
Tales of Amanda Pig by Jean Van Leeuwen and Ann Schweninger
– I love the Oliver and Amanda Pig books so so much. Seriously, read them all. One of my favorite fictional families.
A Bargain for Frances by Russell Hoban and Lillian Hoban
– My mom loves the Frances books and they've been some of the books I was most excited to introduce Ella to. The charm hasn't worn off!
Penny and Her Marble by Kevin Henkes
– All the Penny books are delightful, but this is the one Ella keeps going back to. Penny's delighted to find a marble but then realizes she might have actually stolen it. Which means she now has to decide what to do with it.
Frog and Toad are Friends by Arnold Lobel
– I checked out a whole stack of
Frog and Toad
books for Ella and she hopped into bed with us a few days ago and asked Bart to read this to her. By the end of one story, Bart was laughing so hard he almost couldn't speak. Not a bad way to start the morning. (I also love love love
Owl at Home
).
George and Martha by James Marshall
– These books get me every time; they are just so funny. I think James Marshall is one of the best writers out there. I need to request some of his
Fox books
, since I know Ella would get a kick out of them.
Pinch and Dash and the Terrible Couch by Michael J. Daley
– We got a copy of this when I was a
Cybils judge
in the fall and we have read it SO many times that Ella has nearly the entire thing memorized. When I was writing this post, I discovered that there is, in fact,
another Pinch and Dash book
, which I just reserved at the library and I'm kind of looking forward to the over-the-top reaction I'm sure it'll get from her.
(P.S. If you have favorites, I'd love any suggestions! Save me from the Berenstain Bears).
And if you'd like a printable copy of this list that you can take to your library or screenshot on your phone for easy access, just pop in your email address below and it'll come right to your inbox!
if you liked this post of early chapter books, you might also like these other posts: