A few days ago, I shared our itinerary for our London trip, but there were so many other questions about the logistics of our trip that these questions needed their own post!
(The other post was already so long you'd need a bathroom break and probably a snack to make it through).
From ticket prices to where we stayed to transportation to COVID testing, here are all the things you asked about our trip!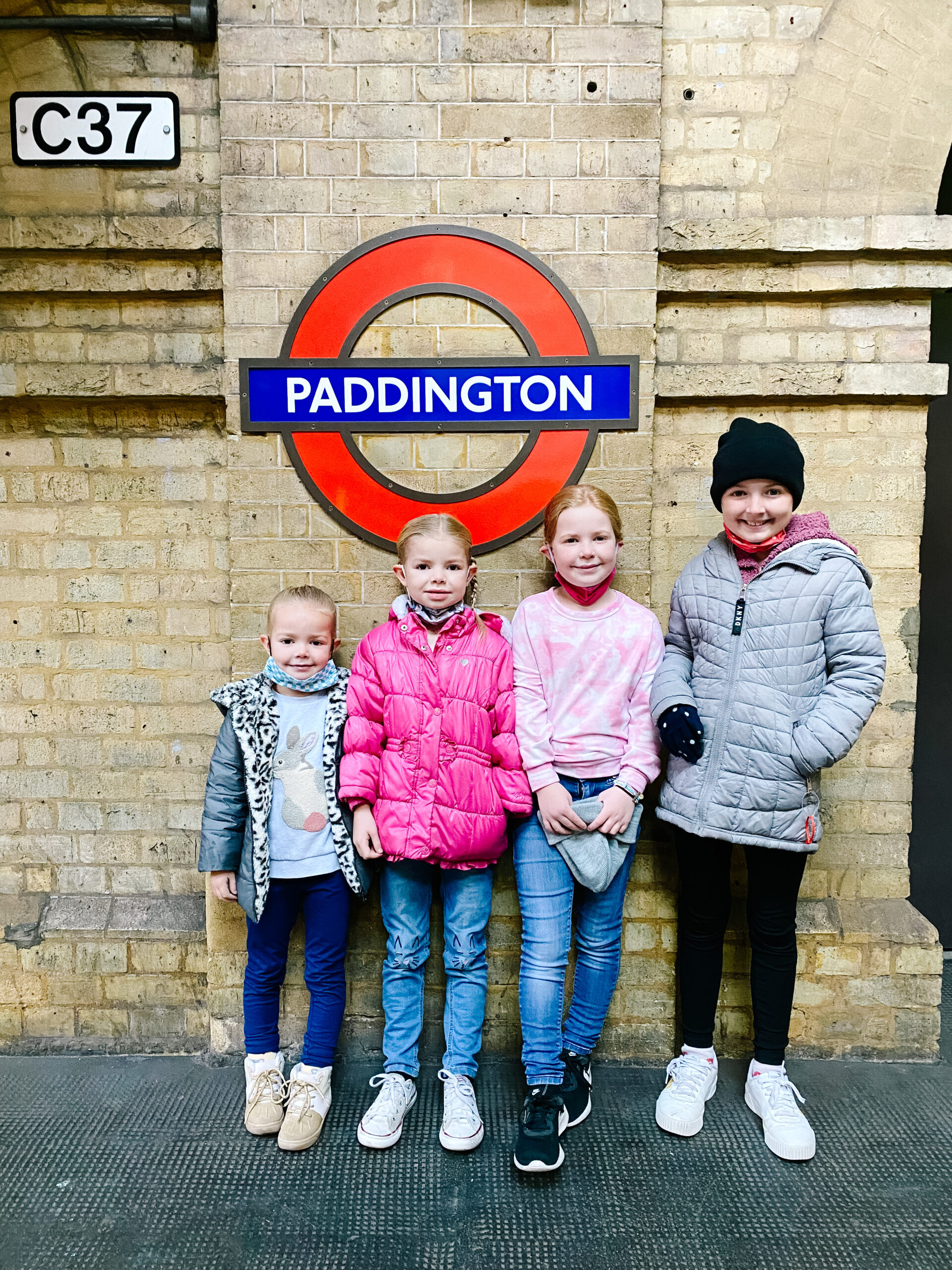 FAQs About Our London Trip
WHERE DID YOU FIND A GOOD DEAL ON FLIGHTS AND WHAT IS A GOOD DEAL?
We saw these round trip flights to London pop up on Scott's Cheap Flights back in April or May (we only have a free subscription) and they were just over $400 each. The usual price is around $700-800 from Salt Lake City.
WHERE DID YOU STAY IN LONDON?
Bart was in charge of finding us a place to stay and he spent hours looking at all the different options. There was a huge range of price tags and we ended up choosing this one on the cheaper side (it was about 1/3 the price of many other ones at around $300 a night) and the location was unbeatable.
We were about a block from Paddington Station which meant getting to and from the airport was super easy, there were plenty of little shops, grocery stores, and restaurants around, and it was incredibly easy to hop on the Tube or grab a bus.
It was on a quiet little street (what they call a mew in London) and it was four stories tall, although you wouldn't have guessed it from the street.
On the main floor was a single garage (very nice for parking our stroller) and a living room with a little sectional and table for eight, plus a teeny bathroom. In the basement was a bedroom with an ensuite bathroom where Bart's parents stayed, plus a full kitchen and a little laundry closet. On the second floor, there were two bedrooms so we had two girls in each room (Star and Tally took the smaller bedroom and shared a bed, while Ella and Ani had the bigger room and each got their own bed) plus there was a bathroom in the hallway. Up on the third floor was a good-size attic bedroom with an en-suite bathroom and Bart and I stayed here.
We mentioned a dozen times what a great place it was – nothing fancy, but clean, plenty of space, convenient and perfect for what we needed. We were all glad we hadn't spent three times as much!
HOW DID YOU DECIDE WHAT TO DO? 
Bart made a master list of things to do and then had his parents add what they wanted to do and I made some suggestions and then we dropped things into each day to come up with a schedule that felt right for us. We focused a lot on kid-friendly sites and activities on this trip.
HOW LONG WERE YOU PLANNING THIS TRIP?
We bought our tickets in April or May and then Bart started planning in September and then a couple of weeks before we left, we finalized a lot of things. We didn't buy tickets for anything in London until we got there, because it felt risky with COVID that we might have to cancel if one of us got sick before we were scheduled to leave.
HOW WAS THE HARRY POTTER TOUR? 
It was AMAZING. All eight of us absolutely loved it and I'm so glad we made it happen. It's kind of a to-do, since you have to take a train out to Watford Junction and then a shuttle from the train station to the studio, but it was worth all the effort! If you're at all a movie or Harry Potter fan, it's 100% worth going.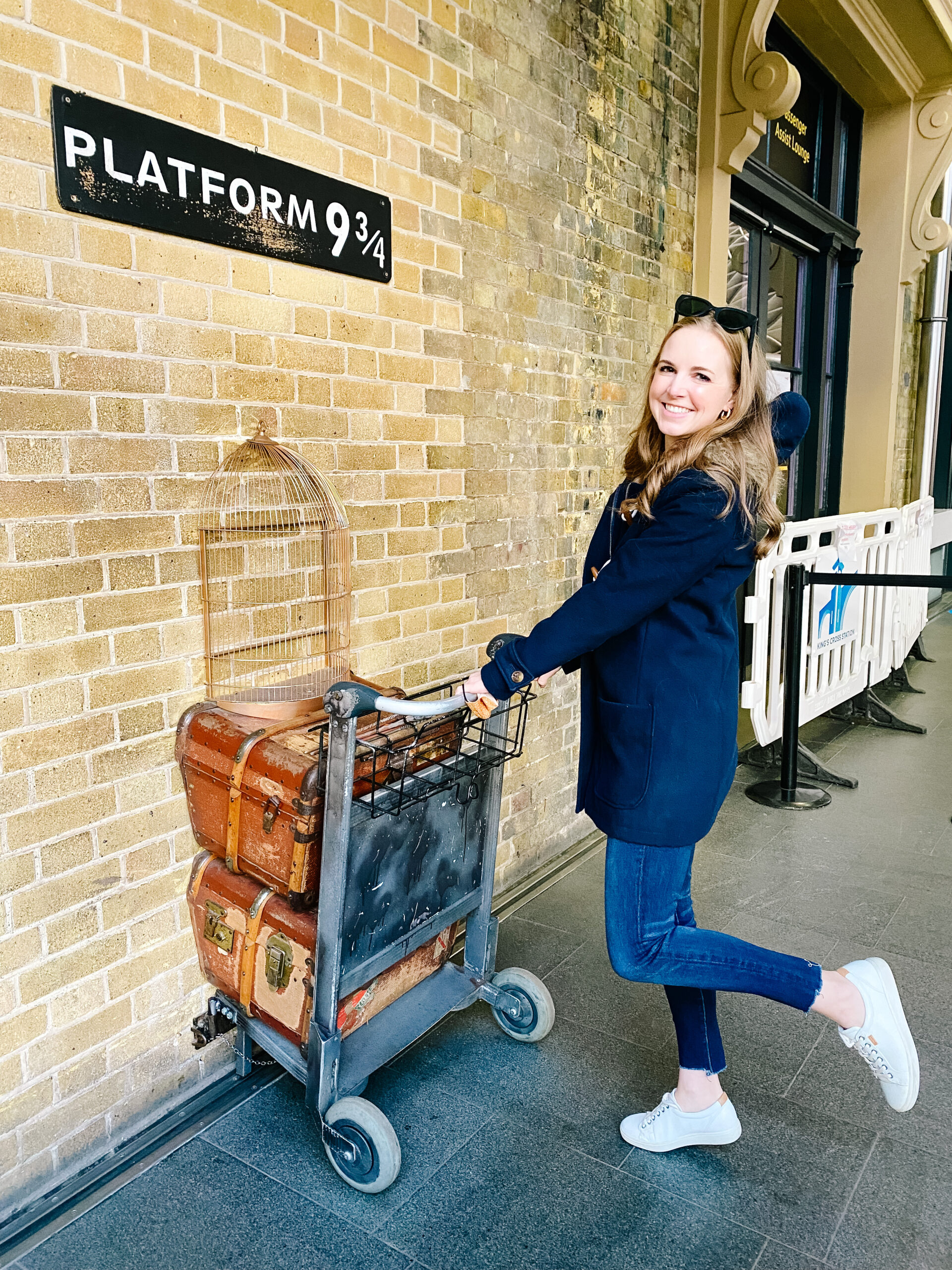 WHAT WOULD YOU SAY IS THE YOUNGEST AGE FOR KIDS TO MANAGE A BIG TRIP LIKE THIS? 
I think it totally depends on the family! We did 2 weeks through Europe (Germany, France, Austria, Switzerland, Czech Republic and Ukraine) when Ani was about 20 months old and Ella was 4 (and I was pregnant with Star) and it was great! This time, we had kids ages 4, 6, 8 and 11 and it was wonderful too.
We travel a fair amount with our children, so they've had a lot of practice and it's like anything – the more you do it, the better you get at it.
I think as long as you have reasonable expectations of them being children, it's going to be great.
WHAT DID YOU THINK ABOUT WINTER WONDERLAND?
We loved it! It was the highlight of our time living in London for Ella, so there was no way we were going to miss a return trip. We booked our entrance tickets for a Tuesday morning which was great because they were free (they cost during peak times), plus it wasn't crowded at ALL – we walked on to every ride – and it was sunny and warm. We loved riding a few rides, wandering around and checking out all the stalls.
DID YOU EAT OUT EVERY MEAL OR DID YOU PACK LUNCHES TO EAT WHILE YOU WERE OUT? 
We ate breakfast every morning at our AirBnb (one of the reasons we wanted an AirBnb instead of a hotel) and that was super convenient and cost-effective. We had dinner back at our flat a couple of times and then ate out most lunches and dinners. We also bought snacks at the grocery store (Jammie Dodgers forever!) and usually had a little stash of those in the stroller to keep everyone going between meals.
WHAT IS THE BEST WAY TO GET AROUND LONDON WITH KIDS?
We walked a TON (about 7-10 miles a day). We were a little worried about the girls who can be a bit whiny about walking, but they did much better than we expected and after the first day or two never really mentioned all the walking again. You definitely get used to it! We did take along our beloved double stroller (which we'd gotten when we went to Europe back in 2014) and we were very glad we took it along because it let the girls rotate in and out if they got tired.
We also took the Tube and the buses as needed (usually 2-3 rides a day). The handy thing is that you can now use your phone to swipe in and out and it calculates your best rate at the end of the day (basically, was a day pass cheaper or was a per-ride pass cheaper), so you don't have to refill an Oyster card.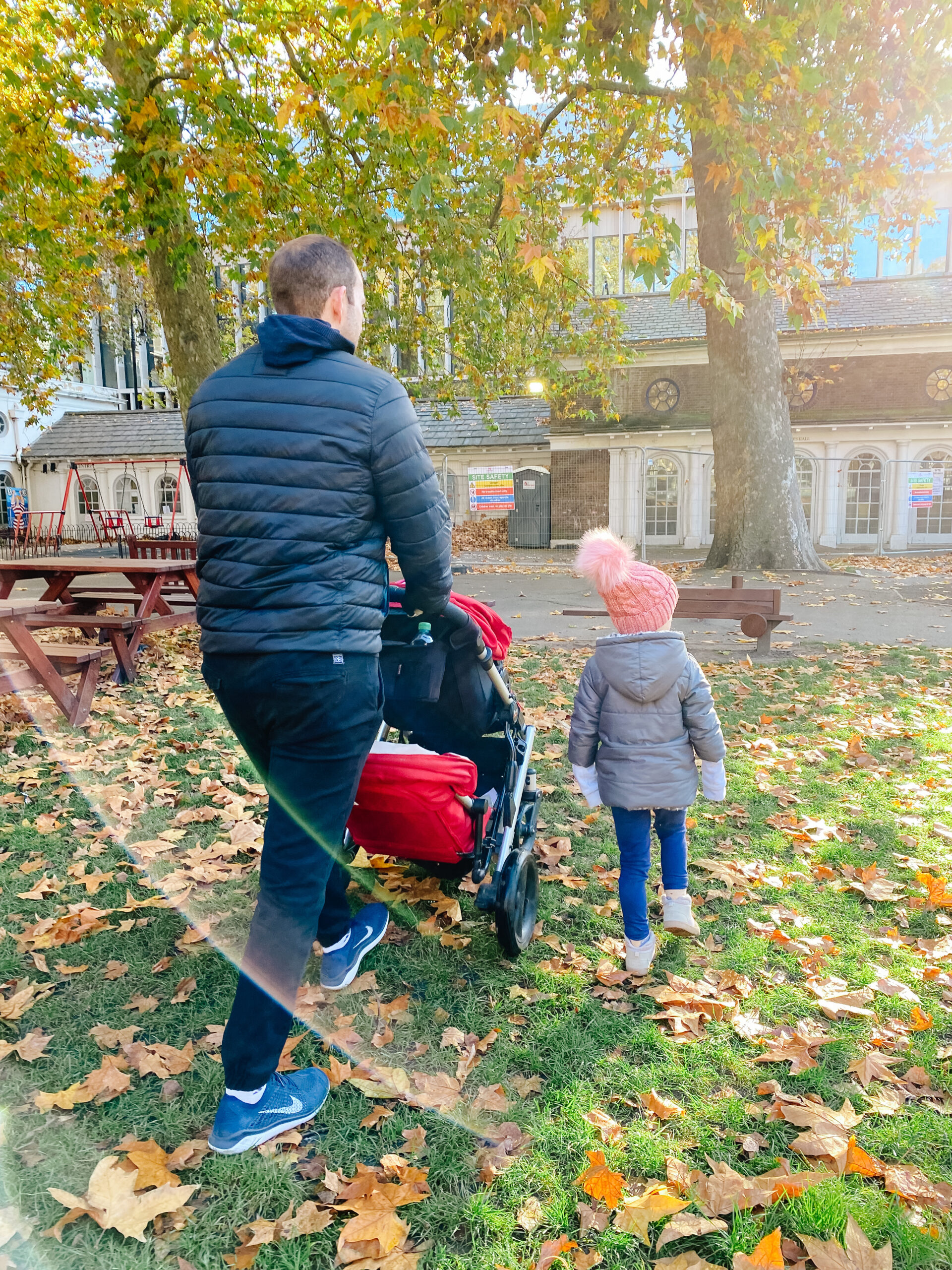 WAS THE TUBE EXPENSIVE AS A FAMILY OF 6?
The tube and buses are all free for kids 10 and under and discounted for kids under 16, so it's not nearly as expensive as you'd think.
CAN YOU PROVIDE TRAIN INFORMATION?
The only trains we rode on this trip were the Heathrow Express to and from the airport and then the train out and back to Watford Junction for the Harry Potter Studio Tour. You can buy tickets right at the station.
WHAT DID YOU DO ABOUT CAR SEATS?
We didn't take any car seats on this trip. We weren't driving at all while we were in London (and we never took a taxi or Uber either), so we didn't see any reason to take them along.
DO YOU REGRET NOT GOING TO OTHER PARTS OF ENGLAND?
No. We had originally planned to do a few days in Paris as part of this trip, but we had so many things we wanted to do in London, that we opted to just stay in London the entire time.
Also, all four of the adults in our group had spent a lot of time in England already, so we've visited Brighton and the Lake District and Oxford and lots of the other places you'd consider visiting outside of London, so we felt fine about skipping them on this trip.
It was also just so nice to have one place to stay the whole time and not burn through a lot of our time re-packing and traveling to a new spot.
HOW DID YOU PACK FOR EVERYONE?
I have no idea what Bart packed, but for the four girls and me, we each packed six outfits, 3-4 pairs of pajamas, underwear and socks, a couple of pairs of shoes and coats, hats, and gloves. It felt just about right – we did a small load of laundry twice while we were there.
DO YOU HAVE A CARRY ON SUITCASE YOU LOVE?
We have a total random assortment of luggage bought at fancy places like Ross, Sam's Club and Tuesday Morning. Bart and I each took a full-size suitcase and each of the girls brought a carry on suitcase (we checked all of them which was free) and then we each had a backpack that we took on the plane.
WOULD YOU RECOMMEND GOING AGAIN AT THIS TIME OF YEAR? WAS EVERYTHING DECORATED FOR CHRISTMAS ALREADY?
I LOVED going at this time of year – you still had lots of beautiful fall leaves, AND everything as decorated for Christmas. It was seriously the most magical combo ever. I'd go again in late November in a heartbeat!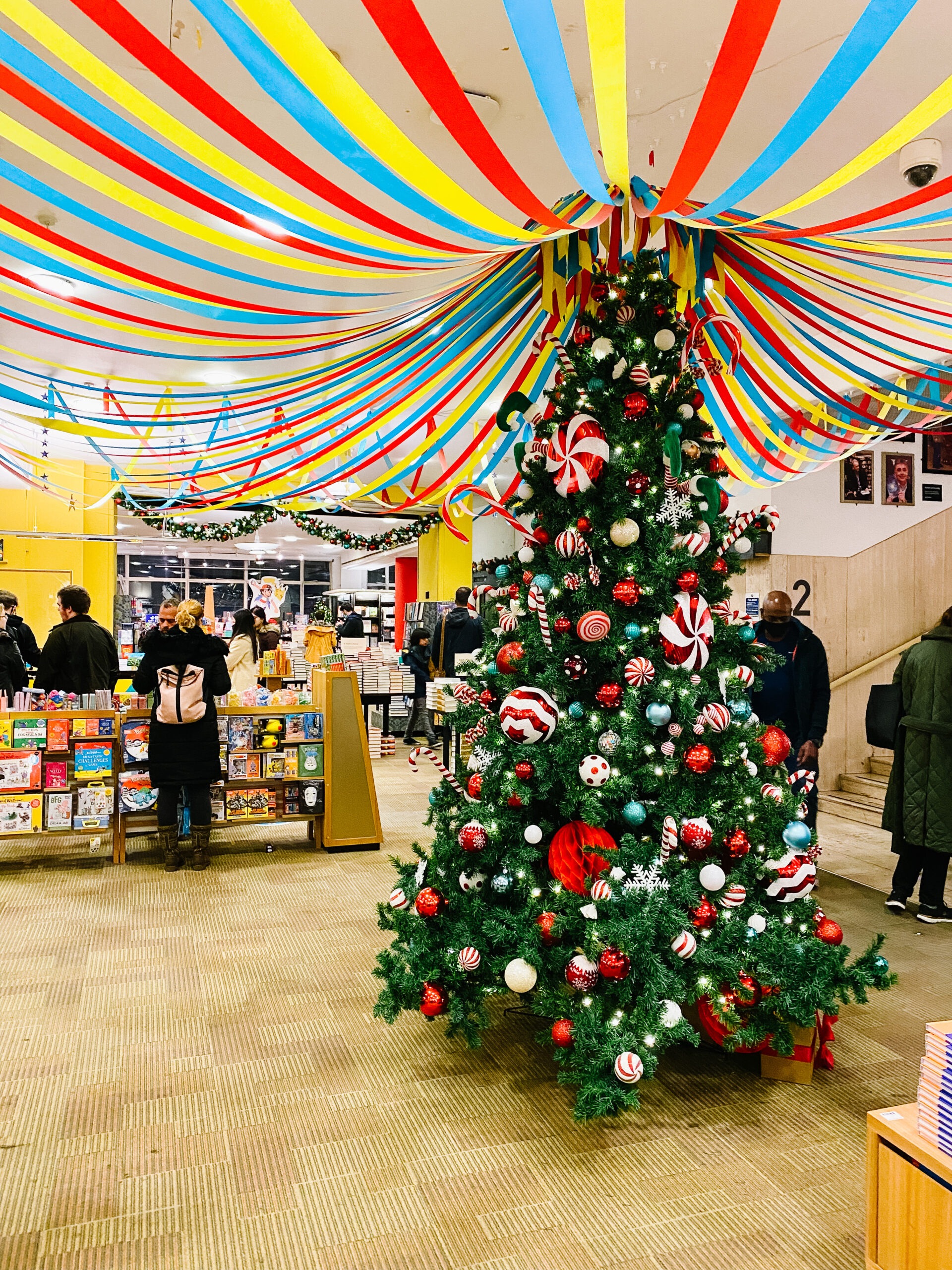 WAS IT REALLY COLD? 
We ended up getting TERRIFIC weather. It was in the 40-50s every single day and quite sunny almost every day. In ten days, we hit a total of 30 minutes of light drizzle one evening. The first couple of days, we didn't even take our real coats when we went out – just light jackets – but it did definitely get chilly once the sun went down (which was early at this time of year – the sun started setting just after 4 p.m.). With coats and some gloves, it was no problem to be outside for hours at a time.
WAS IT STRESSFUL TRAVELING SO CLOSE TO THE HOLIDAYS?
This actually never occurred to me! The only thing that was stressful was that November and early December is the single biggest time of the year for my business, so I had a lot of work to do before we left so that I could be 95% off for nearly two weeks. But the trip itself wasn't stressful at all.
HOW DID YOU DEAL WITH JET LAG? 
We arrived early on Monday morning (about 7 a.m.) and we arranged to check in to our Airbnb that morning (which was SO NICE). By the time we collected our luggage, got our COVID tests and took the train to Paddington, it was about 9:30 when we got to our flat and then we all laid down for a nap about 10:00 a.m. and slept for around two hours. That made it much less painful to get through the day – it would have been absolute torture to try to stay awake all day without a nap. I didn't have too much trouble that night, but the girls definitely woke up a lot during the night and we all slept in quite a bit. After that, the girls mostly had no trouble sleeping through the night, but I had a couple of rough nights. Next time, I think I'd take some melatonin.
Getting outside and eating meals on the local time helps a lot too.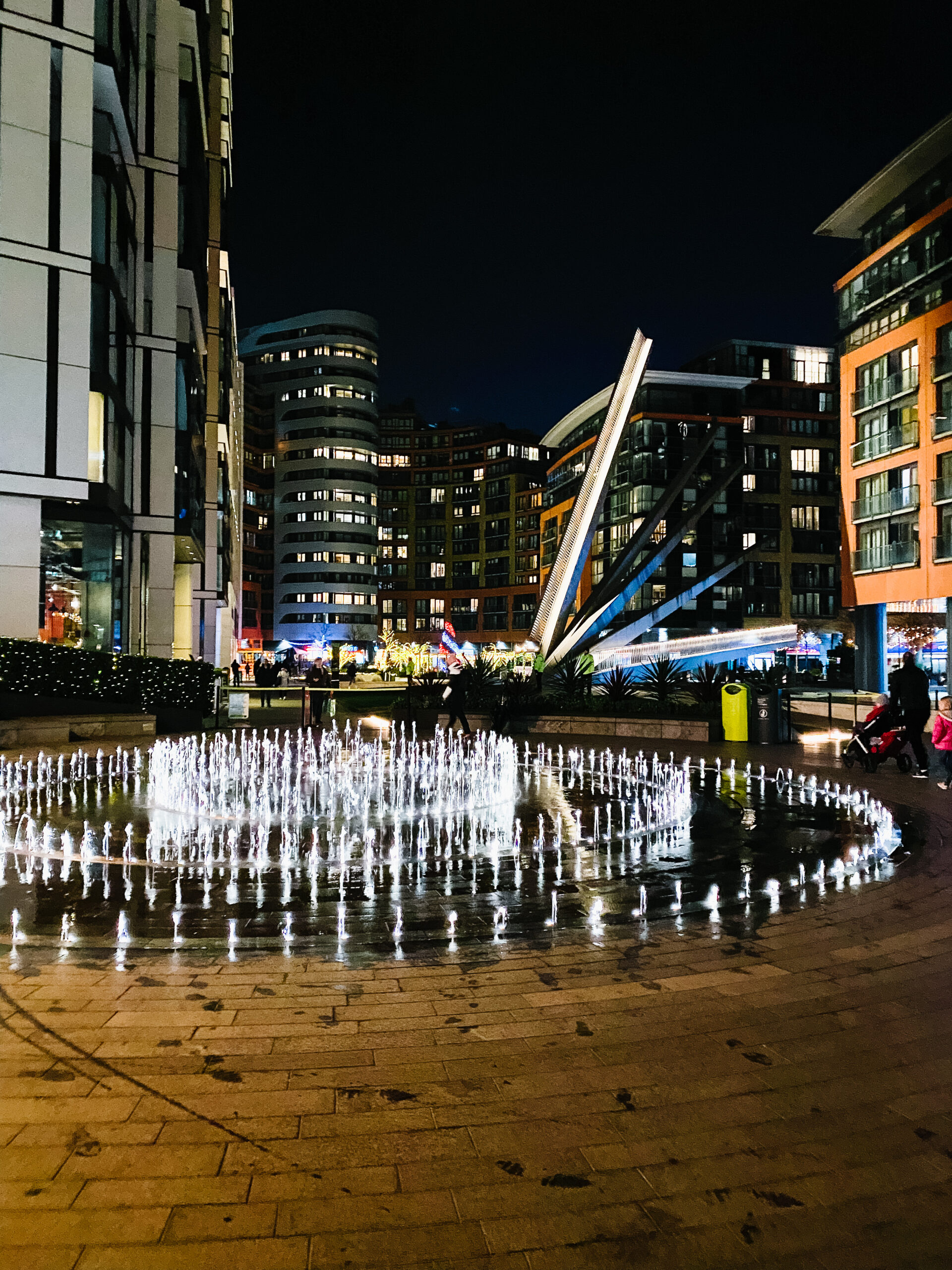 WHAT DID YOUR GIRLS BRING FOR THE FLIGHT AND FOR AIRBNB DOWN TIME? 
The three older girls each brought their Kindle readers and we had a couple of tablets, plus some art supplies and some small games like Spot It and Uno. They mostly just watched movies on the airplane TVs or slept. We tried to pack pretty light as far as entertainment went and nobody seemed to have any problems with boredom while traveling to London.
WHAT WERE THE VACCINE TESTING REQUIREMENTS TO ENTER THE COUNTRY?
The requirements are changing all the time, so definitely check them before you go.
For us, because Bart's parents and the two of us were fully vaccinated, we were required to test by Day 2 (we arranged to test immediately upon arriving and booked it at the Heathrow airport so we could do it right away). The three older girls (who had their first vaccine shot before we left but weren't fully vaccinated when we went) had to be tested, but Tally did not because she was under five.
We also had to test within three days of returning to the US, so we did that at Paddington Station on Sunday afternoon in advance of our Wednesday morning flight. Tally DID have to test for return to the United States.
These tests were pretty expensive at 40 to 50 pounds each, which worked out to hundreds of dollars between the 11 tests we had to do coming and going.
We didn't have to test before leaving the US, but we all did a free test in Provo the day before our flights because we did not want to arrive in London only to find out one of us had COVID and would have to spend ten days quarantining.
WHAT DID YOU DO ABOUT HOMEWORK FOR YOUR OLDEST DURING THE TRIP?
Our school is a very low homework school, so none of the girls had much to do. The school STEM fair was while we were gone, so Ella did her project and recorded a video of it beforehand, but other than that, the only thing anyone had to makeup when we got back was a few first grade math homework pages for Star!
Any other questions about our London trip? Happy to answer!
if you liked this post about our London trip, you might also like these other posts: