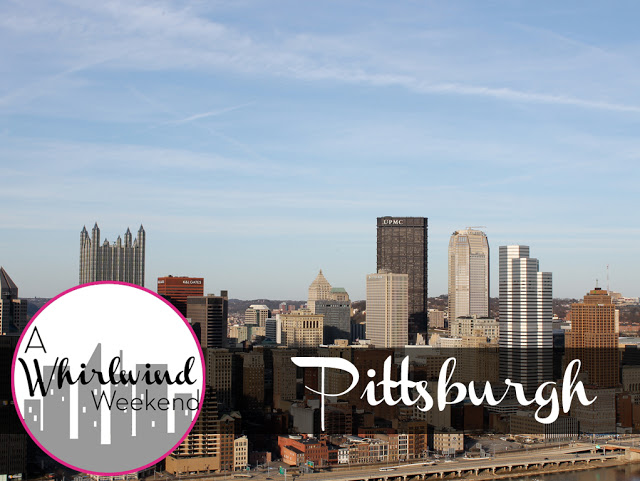 1. I'd take you out for brunch at a little hidden gem called Pointe Brugge. They only do brunch on Sundays and there's always a line–for a reason! You can order whatever you want, but I'd strongly recommend their prix fixe menu, which is a steal. My favorite combination is eggs benedict, bacon, and fresh squeezed orange juice.
2. It's famous for a reason! You shouldn't miss a view of downtown Pittsburgh from Mount Washington. To get up there you can take the Monongahela Incline, the oldest continually operating funicular in the US, which is actually part of the public transportation system.
3. Calories don't count on vacation, so we'll stop in and grab a treat at The Milkshake Factory. They have so many flavors and add-ins, in addition to being located in a gourmet chocolate shop!
4. The weather is perfect and getting outdoors is a must. We'll take advantage of the gorgeous day at Frick Park, which was named for local millionaire businessman Henry Clay Frick. It's located inside the city limits but at 550+ acres feels like you're out in the country! They have hiking, a dog run, a playground, and plenty of running trails-something for everyone.
5. You're so fortunate to have a Pittsburgh insider showing you around. The locals would stone me if I didn't show you the Strip District, which used to be strictly business, with warehouses and railroad routes strategically located along the river for shipping goods. After a period of decline it's been revitalized into a historic market district with unique restaurants, specialty food stores, and an open-air farmer's market.
6. You didn't ask, but I'll tell you anyway that a trip to Pittsburgh wouldn't be complete without visiting Phipps Conservatory & Botanical Gardens. The historic greenhouse, built in 1893, is a must-see for history buffs and nature lovers alike. It's one of the "greenest" facilities in the world and has a silver LEED certification. They even use bugs to control pests instead of chemicals! It's very family friendly and a great place to lift your spirits on a rainy day.
Want to share your city?
Email Me!