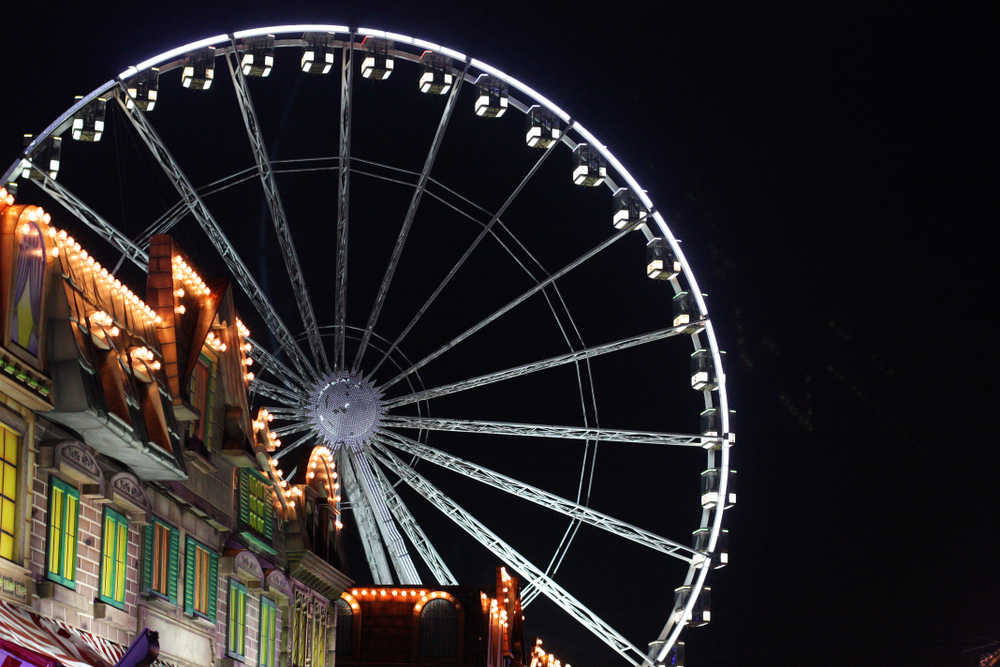 Back in October, we had a couple from church over for dinner and they mentioned that one of their favorite things in London was Winter Wonderland in Hyde Park during the Christmas season.
After I pulled up some photos of it and showed it to Ella, she couldn't stop talking about it. Every day for almost two months, she'd say, "How long until Winter Wonderland?"
When the big night finally arrived, you can only imagine how excited she was. She told everyone on the bus "I'm going to Winter Wonderland and I'm going to ice skate with my dad."
We got passes for Preview Night, which is held the evening before it opens to the general public (although, I couldn't tell that they were keeping anyone out – the gates were wide open and basically everything seemed to operating on the normal schedule with loads of people around. So I have no idea what the deal was. We just picked up wristbands for rides at the box office in the middle of the park and went on our merry way).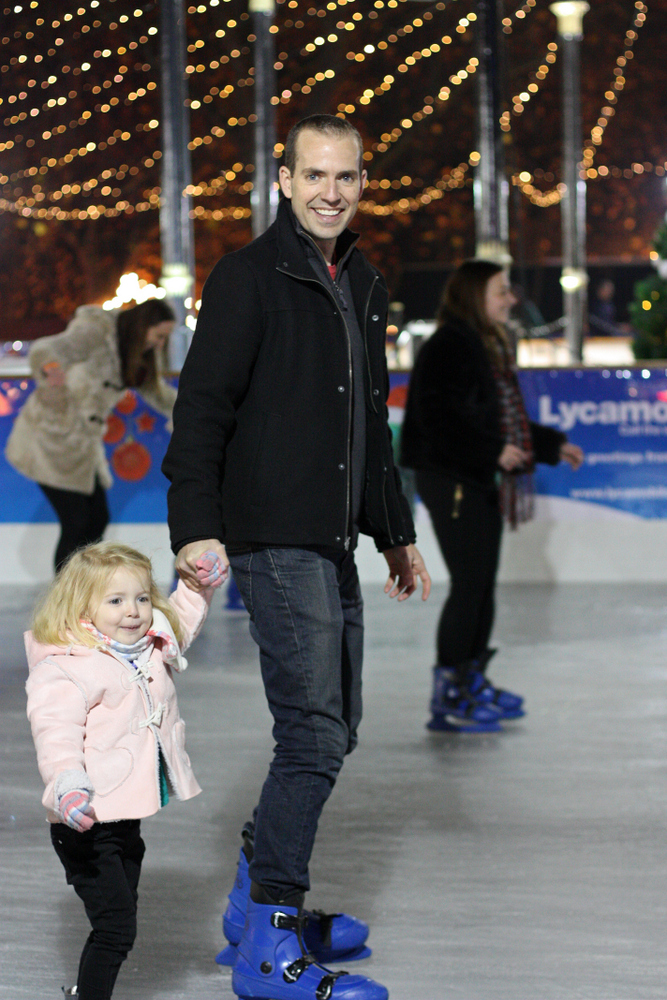 Ice skating is what Ella had been most excited about and Bart, of course, was recruited to go with her since I had the pregnancy excuse. While they strapped on their skates, Ani and I wandered through the booths selling all manner of delightful treats and trinkets (it was so magical!) and finally ended up on the viewing side of the rink so we could see Ella's dreams coming true.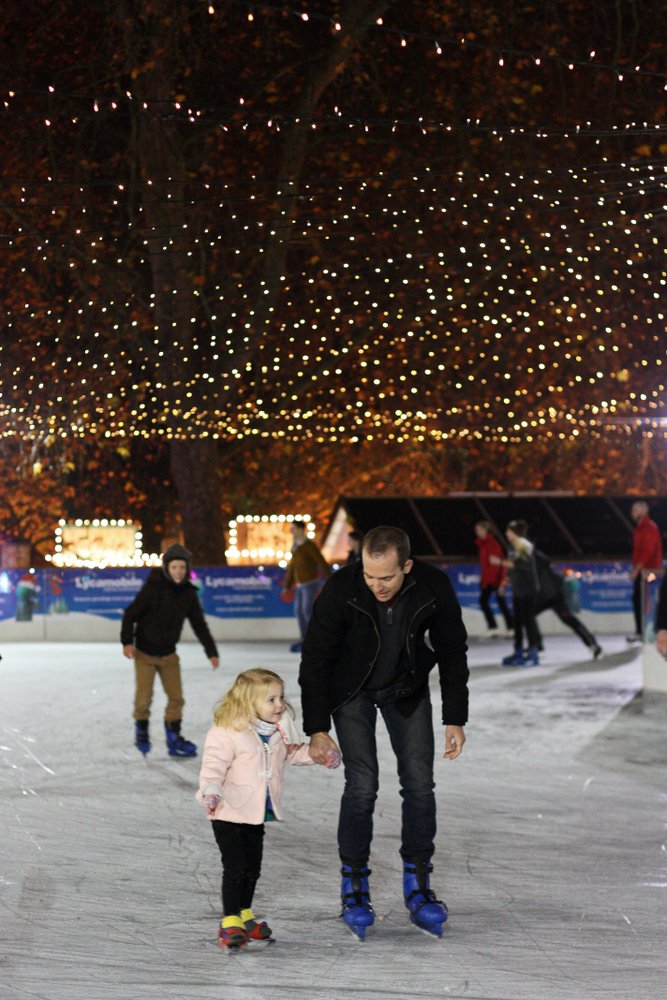 They skated for maybe 25 minutes, with Ella eventually figuring out how to skate on her own (the skates in her size actually had two parallel blades per skate which made it a little easier). We watched for a little while and then Ani and I went to scope out some rides while they finished up on the ice.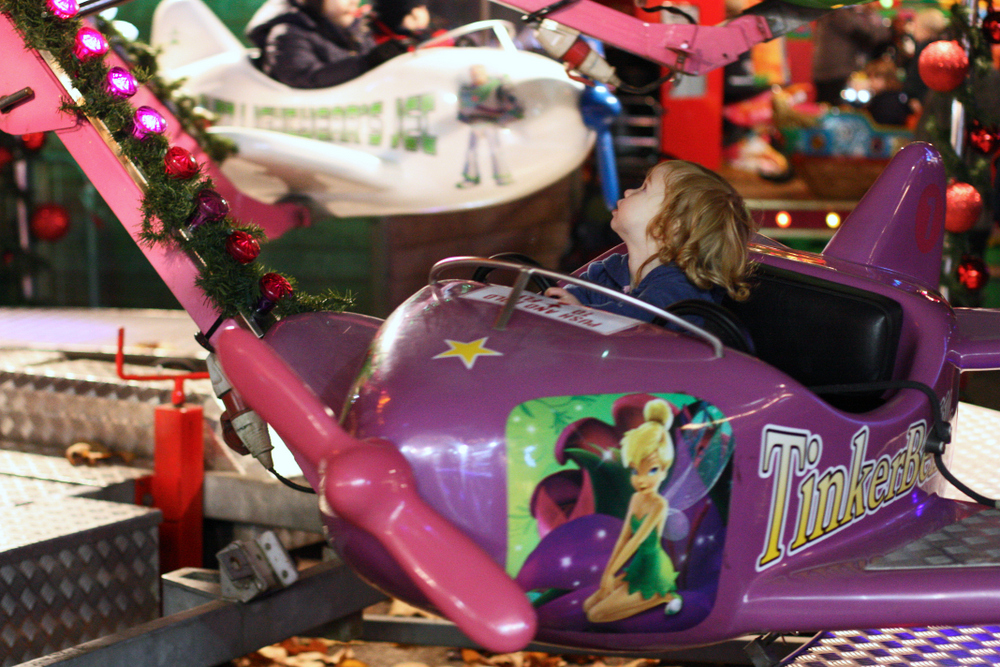 Unlike Brighton's pier, there were basically no kid rides that Ani couldn't ride as well, and the children's section wasn't particularly crowded, so we rode things over and over again, much to both of their delight.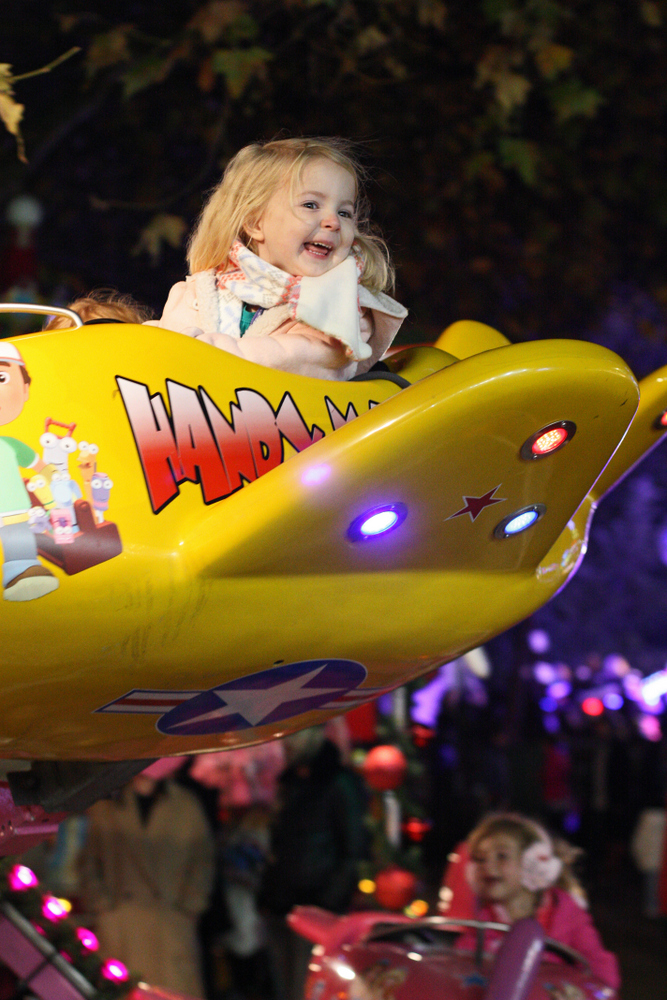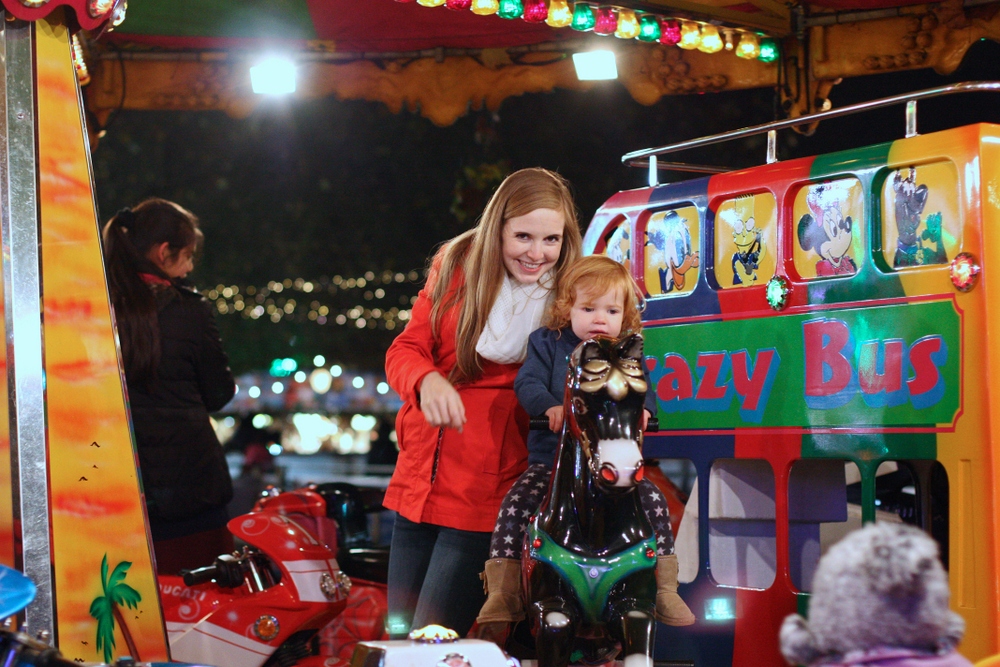 Eventually, we wandered into the big ride section where Bart and Ella rode the bumper cars. Ani and I checked out the dinner options.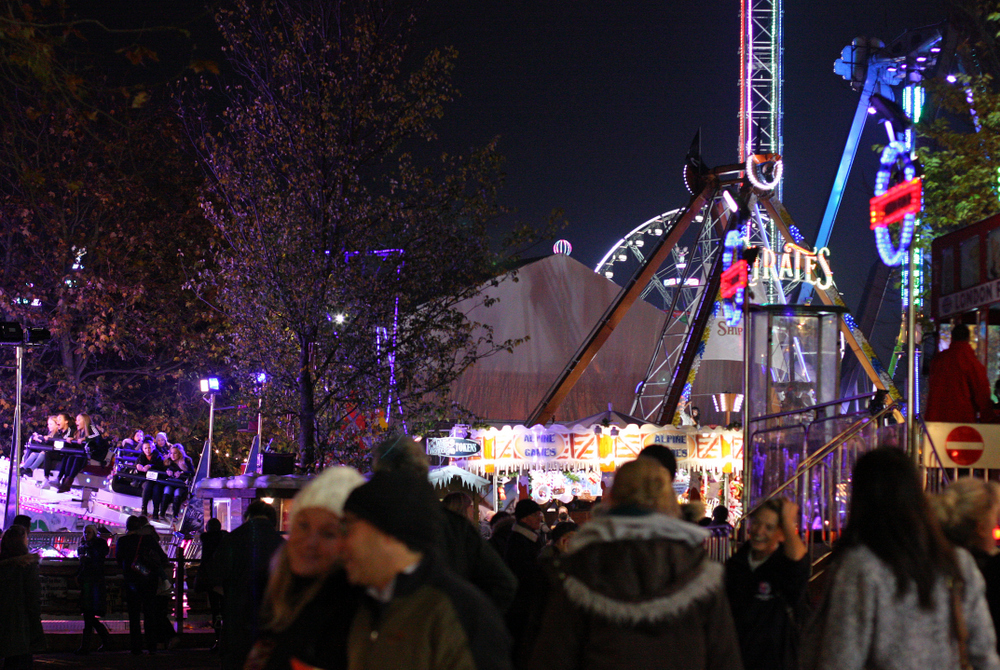 We decided on bratwurst and found a cozy spot to sit down and eat them. Then it was obviously time for some fresh doughnuts with chocolate dipping sauce. These ones were FAR better than the ones we had in Brighton.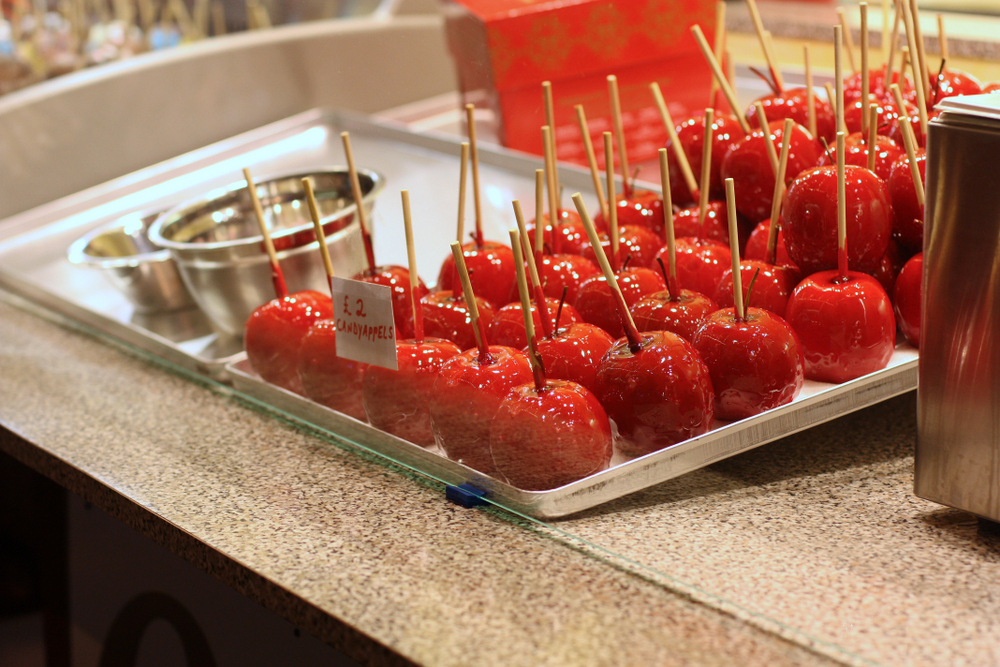 Originally, we'd planned to hit the circus performance, but the girls were so enthralled by the rides that we ended up missing it entirely. There is also, apparently, a big ice kingdom that's supposed to be very cool, but as we made our way toward it, we discovered Santa Land which had a whole slew of more kid rides so. . . .the adrenaline junkies picked more rides.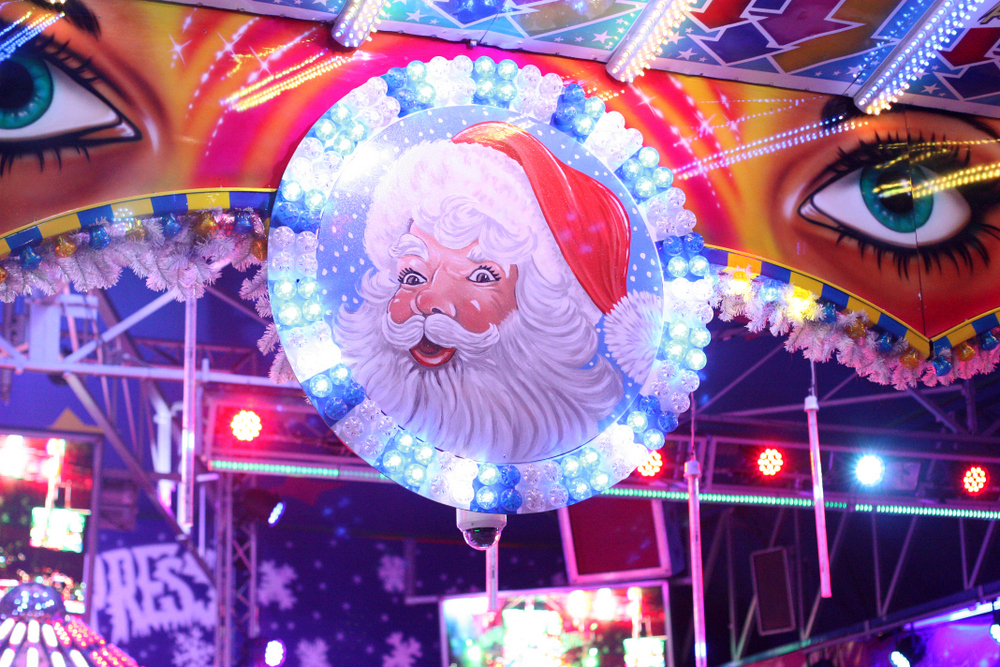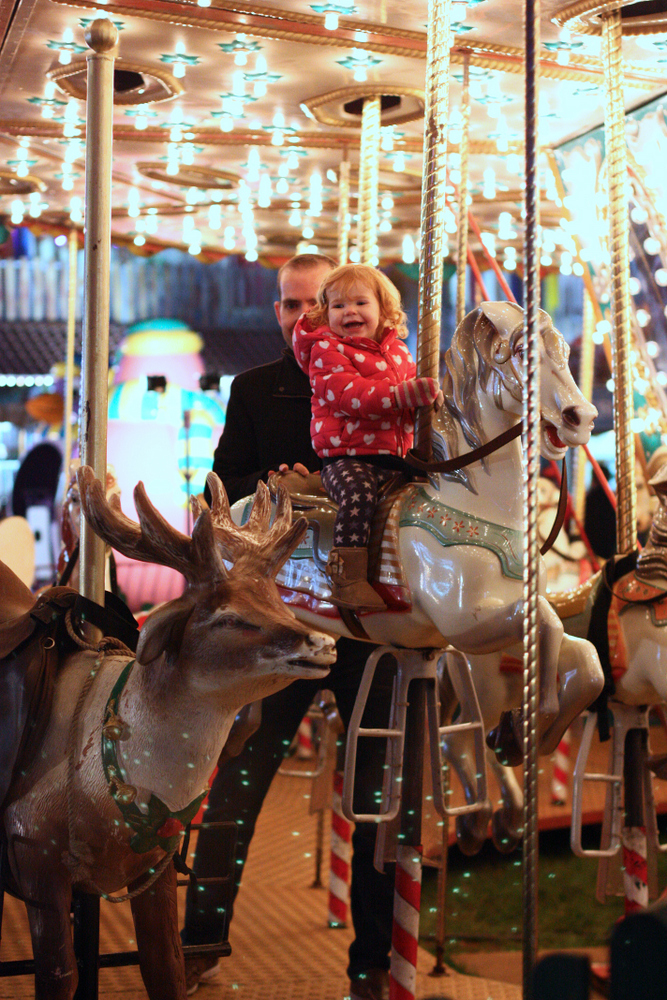 Our game plan had been to arrive right at 5 when it opened and stay through the 7:00 circus show and then head right home, but we were all having such a great time and the girls were being so good that we ended up staying until the bitter end (9:00 p.m.) when it closed for the evening and we got kicked out.
It was just one of those perfect evenings where everything was magical, the lines were short, everyone was happy, and it just felt like Christmas and Disneyland rolled into one.
It was pretty much the best way to end our time in London. Except I should have eaten more doughnuts.