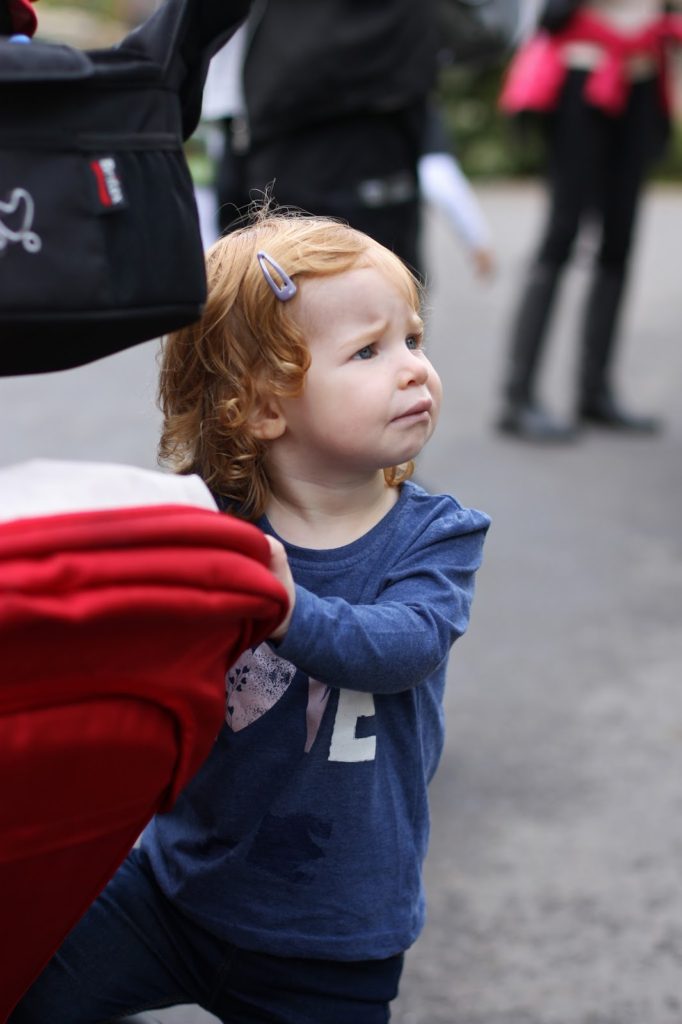 The other day, I was looking at Ani, who seems months older every day, and I thought, "You've spent almost half of your life moving."
The whole fall before she was born, we spent looking at MBA programs (and the day after we got home from the hospital with her, Bart flew to North Carolina to interview at Duke).
We spent the next four months waiting to hear back from schools so we could make a final decision about where to move.
In July, we moved our entire lives from Texas out to North Carolina, and spent the next ten months there.
That was relatively stable to some extent, but Bart also spent much of it interviewing for internships, which meant that nearly five months of the ten were spent in the endless loop of applying, interviewing, and waaaaaaaaaaiting to figure out where we'd be in the summer.
In May, after a week at the Outer Banks, we drove back to our house in Durham, packed up basically all our belongings and cleaned the house, then flew out that night to Las Vegas. After a weekend there with my family, we spent three weeks in Utah, then went back to Vegas and Bart spent six weeks working all week in Phoenix and then driving up to be with us in Vegas on the weekends.
After six weeks of that baloney, we rented a house in Phoenix and spent the rest of the summer together, before driving back to Vegas, repacking all our belongings, and setting off for Europe.
Four weeks of galivanting around Europe later, and we finally landed in London. In a few more weeks, the girls and I will head back to Vegas while Bart finishes his classes, then we'll drive back to North Carolina after Christmas (where we still need to find a new house to live in for the last semester), and then have a new baby, and then, post-graduation, move back to the west coast. Hopefully to not move again for a very long time (you know, at least two years. . . ).
All of which is to say that I feel like I've had a lot of practice dealing with change in the last two years.
I do not feel like I'm someone who generally deals with well with change. I like planning and structure, and pretty much no one who knows me would say I'm someone who just "goes with the flow."
There have definitely been days where I've felt at complete loose ends and I will admit to a few crying jags where I was just completely overwhelmed, but overall, I'm surprised by how well I've handled living in flux for basically the last two years.
how to stay sane during change
Eat real food. I feel like it can be super tempting to just eat junk food or cereal for dinner (and let's be honest, I do have cold cereal for second dinner a bunch of nights because, hi, pregnant). But overall, I feel like life is way better when we're eating normal foods and I make dinner as much as possible and I keep the sugar to a minimum.
Keep your schedule somewhat consistent. I feel like the main thing that's saved me is keeping the girls on their normal bedtime (7pm) and having quiet time and nap time every day. When they get enough rest, they're much better behaved and I'm a way better mom when I have two hours in the afternoon to myself and the whole evening without children. And I try to go to bed at a reasonable time and get up at the same time because I am not someone who functions well on late nights or too little sleep. Give me eight hours or give me death.
Jump right in. Or, alternatively, don't check out before you leave. When we arrived in North Carolina, Bart and I determined we would start getting involved as quickly as possible and make friends. I joined a co-op preschool for Ella, attended Zumba with some other women from church a few times a week, we tried to have someone over for dinner almost every Sunday night, hosted a bunch of parties, and basically dove right into a new social life there. And before we left Texas, we kept the fact that we were leaving fairly quiet (it wasn't a secret, but we just didn't talk about it much) and continued to hang out with our friends, host events, and really enjoy our life in Texas, instead of figuring since we were going to be leaving, we might as well focus on that instead.
Give yourself some down time. When there is so much stuff going on, the to-do list is also never ending. But reading books for fun, watching movies and TV shows with Bart, going out to lunch with friends, and taking walks keeps me from wanting to lose my mind. I just can't go-go-go for very long before I get burned out and frustrated with life.
Stay somewhat on top of daily life. I am not the world's greatest housekeeper, but I'm fairly neat, and I try really really hard to keep up on three things – laundry, dishes, and vacuuming. I mop the floor basically never, I dust about twice a year, and Bart cleans the bathrooms 95% of the time, but those three things keep the house running smoothly and cleanly enough that I feel like I can concentrate on other things without being sent over the edge by a mountain of dirty laundry or a sink full of dishes.
Don't wait for life to slow down. I think the reality is that life is always going to be a little chaotic. There's never going to be a perfect time to start a blog or have a baby or learn a new hobby or start exercising. Do what you want to with your life now and assume things will fall into place. They almost always do and you'll be glad you didn't wait around for the mythical perfect time.
P.S. Related to basically nothing except maybe productivity and scheduling, I've been listening to The Lively Show podcast for the last week or so (highly recommended), and one of her guests was Whitney English and now I'm dying for a Day Designer planner. Of course, I'm also dying over the price tag ($59) so. . . maybe not.