Road trip bingo is a classic car game for families and if you're looking for road trip printables, this is a simple and fun way to pass the time in the car with children!
When we drove across the country in December of 2014 to get back to North Carolina, our children watched such a ridiculous amount of Doc McStuffins, you would hardly believe it.
I'm fairly sure Bart and I could recite multiple episodes with 100% accuracy.
And our cross-country road trips aren't behind us!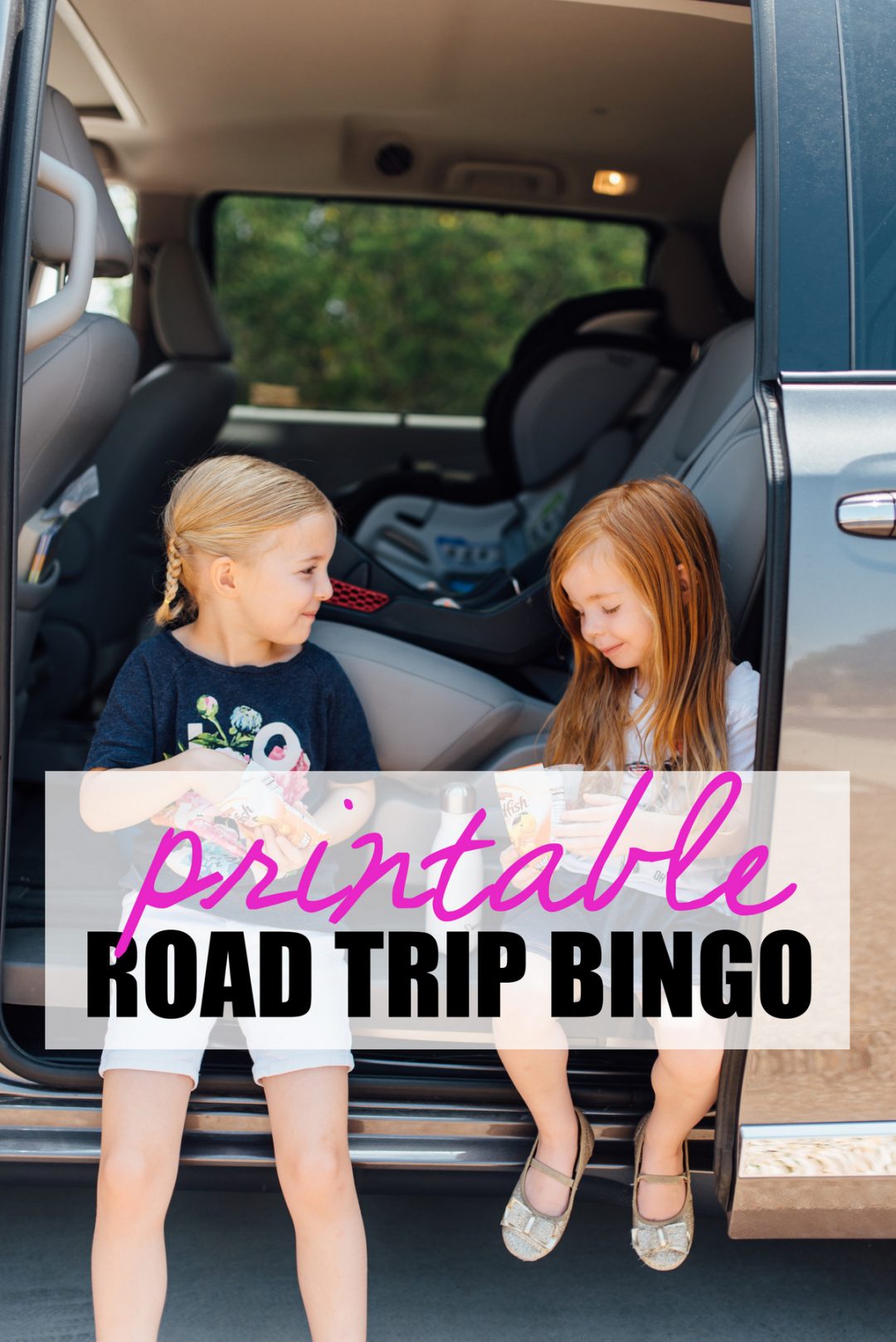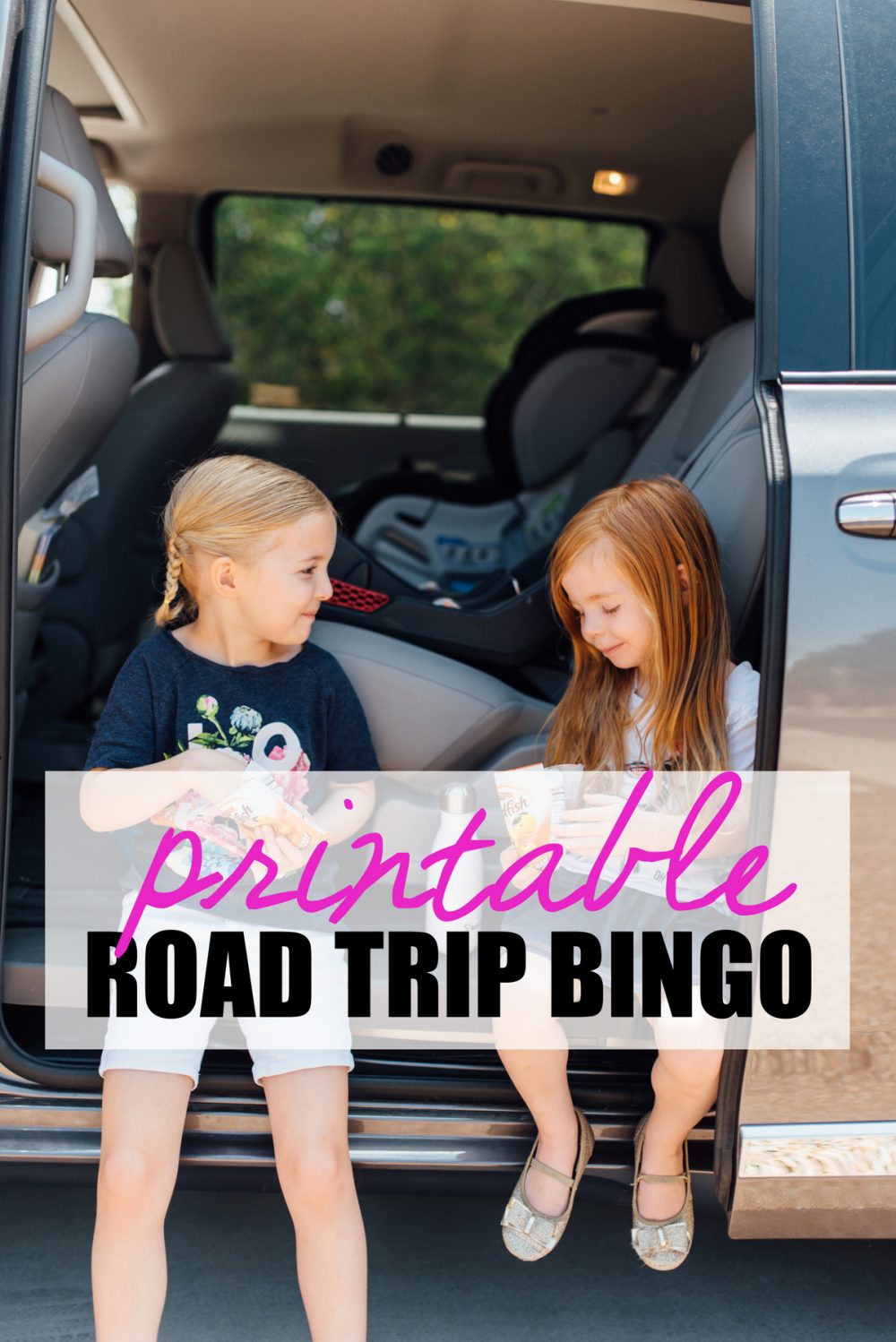 Come summer, we'll be driving from North Carolina to California by way of Texas and Arizona as we move west after graduation.
Plus, we will be driving to the Outer Banks for Beach Week next month and then, after graduation, my sister is coming out with her family and we're doing a week-long trip through Charleston and Savannah.
So there will definitely be some car time for us coming up.
In an effort to not rot my children's brains completely away, I made these little road trip bingo boards for them to play with while we're in the car.
Road trip bingo printable
Then I rearranged them three times so I had four different road trip bingo for kids cards (I made a printable version if you want to use them too – just pop in your email address below and they'll come right to your inbox, ready to print):
My plan is to laminate these road trip bingo printable cards and get some dry-erase markers so we can use them multiple times, but you could just print off a set and chuck them when you're finished with them.
If you have other suggestions for car games for small children, I'm all ears!
If you liked this road trip bingo post, you might also enjoy: