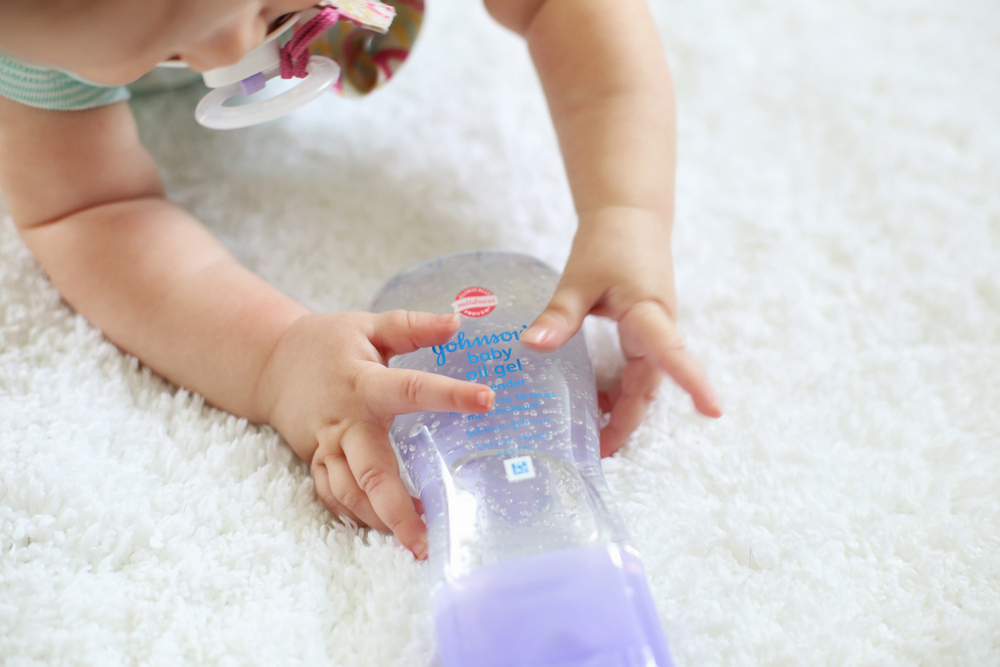 I've had traveling rolling around in my head all week. I went to Minneapolis by myself a few weekends ago for a conference, then we're headed to Tucson next weekend for my birthday, and then I'm flying to Portland in October for The Hello Sessions.
Then I teamed up with Johnson's to share some of their baby products that are also fantastic for adults too, which means one less thing to pack when you're traveling with kids.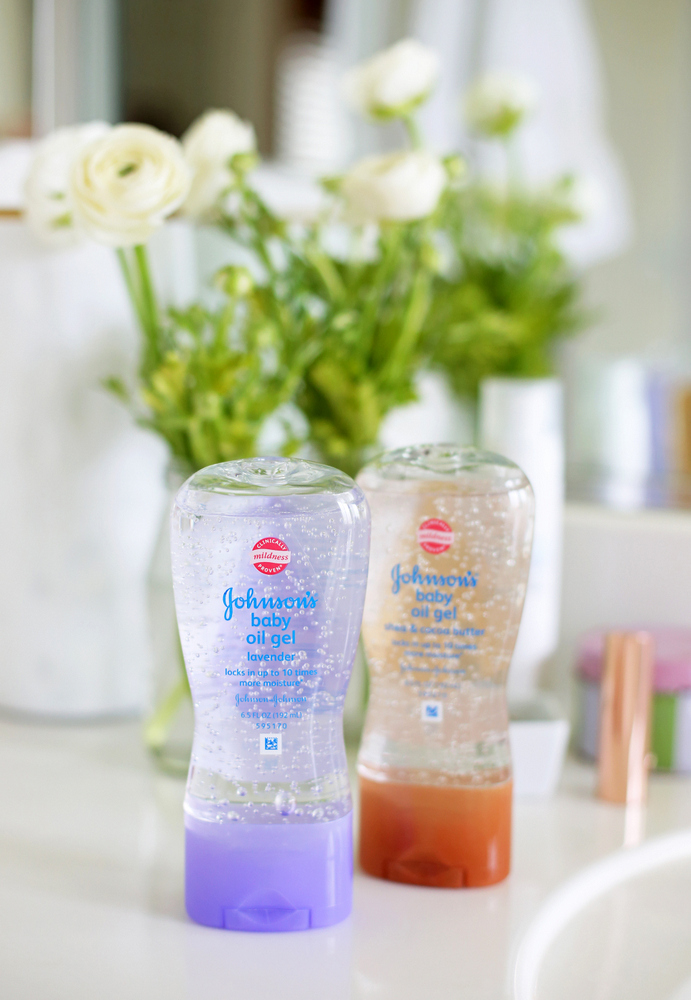 Spoiler: I'm super in love with their baby oil gel, which is new to me and also my most recent favorite thing on earth. I've been using it on my legs after the shower and on my lips instead of my regular lip products because it's the only thing I've ever used that doesn't give me those little white lines on my mouth after an hour or so (what IS that?). And it is perfect for my little dry-skinned babies (sorry, guys – that's all from me). You can bet when we're spending a weekend in the desert, it'll earn its spot in the suitcase.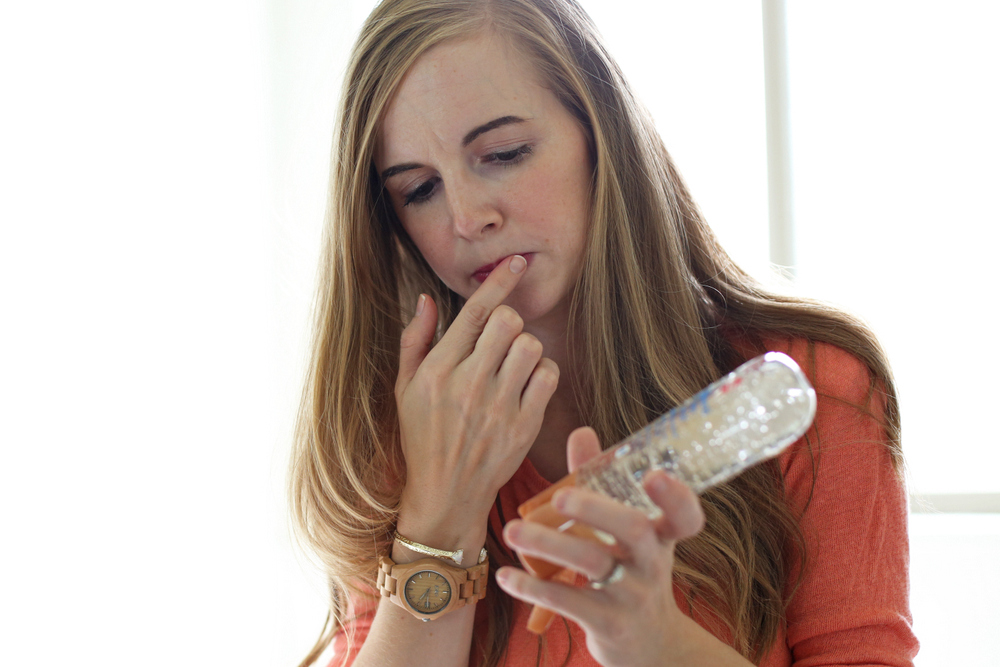 So traveling is definitely on my mind.
I thought about sharing some of my packing tips but . . . then I realized I don't really have any packing tips, except that invariably you will end up not using half the stuff you took.
But I am passionate about traveling with children. In the past 18 months, we've been on a cruise, to sixteen states, ten countries, and driven across the entire United States. Twice.
I love visiting new places with my children, spending time as a family, and exploring the world together. I'm really grateful that my parents weren't afraid of traveling with five children, and I feel so lucky that we've had so many opportunities to travel with our children from the start.
I remember feeling so paranoid about ever trying to get Ella to sleep anywhere beside her crib, or squeeze our family into a hotel room when usually everyone has their own doors to close at night, or adjusting to a two-hour time difference, but I've gained boatloads of confidence over the last few years.
If you're feeling worried about traveling with your children or wondering how to make it part of your family life, here are my totally non-professional tips.
how to start traveling with kids
Just start. There's no perfect age when your children will be perfectly behaved or ready to soak up all the historical or cultural significance of what you see. But, like reading to your children, I think the earlier you start, the better off they'll be.
Start small. Going to Europe for four months is probably not the place to start (although my sister Landen did almost exactly that, and it worked out fine), but after our cruise, I had a lot of confidence in our children and our ability to travel with them. And with our cruise, I felt fairly okay because we'd done a couple of successful weekend trips before that. Stay in a hotel in your city and enjoy the hotel pool and room service. Go camping for the weekend. Take a short road trip. Work your way up to bigger trips.
Involve your kids. My parents were fantastic about letting us help navigate on trips. We'd read the maps, get the family to the right airport gate, or buy subway tickets. All of this means that I'm totally comfortable getting around an unfamiliar airport or finding the rental car desk or figuring out the subway system. I was amazed, when we were in London, by how much Ella loved trying to read the Tube maps or the Metro maps in Paris. She'd ask which line we were on, then follow along as we passed each stop and notify us when we arrived at our stop.
Be prepared to be on. Traveling with children is not the same as a relaxing vacation. I know – newsflash right there. I remind myself that one of the reasons we are traveling is to spend time as a family, not for me to read a stack of beach novels. I really want to focus on my children and Bart, and be high energy.
On the other hand, don't feel like it is your job to entertain your child every moment. I feel strongly that kids don't need to be entertained at all times, either by a person or a screen. I'm not afraid of my children being bored and I love seeing what they come up with when there aren't many options. Let them run around in an open grass field or make up a game lining up rocks or look for every pet in those goofy SkyMall magazines on the plane.
Don't stress about the packing. I fight the urge to pack every possible thing we'll need, and then I repeat my dad's traveling mantra in my head: "If you forget something, you can always buy it there." Unless you're camping out in the backwoods of . . . I don't even know where the backwoods are, you probably won't be too far from a grocery store or at least a gas station. And you can pretty much live without anything for a day or two (except that one time my family went camping and forgot to pack my brother's special blanket and he basically didn't sleep at all).
Trust your kids to do okay. I was certain the first time we went on vacation with Ella that I wouldn't get any sleep and it would be horrible. It turned out to be fine – I was way more neurotic about it than she was. Sure, you might have to work a little harder to get everyone to sleep at night and a few naps may get skipped, but flexibility is a good life skill. That's what I tell myself, anyway.
Even if it goes terribly, it'll make a good memory. We have so many great memories of being in Europe last fall, but some of our best stories are when things went terribly wrong (like when we didn't realize that taking the Chunnel would require us to go through Customs on the France side and we didn't have the documentation they wanted to make sure we weren't going to stay indefinitely in London so we missed our train and had no way to contact our landlady in London to tell her we were still coming to the apartment, just. . . a few hours late). Embrace the mishaps. Or at least try not to completely lose your mind when things don't go as planned.
Food helps a lot. If there is one thing I've learned, there is almost nothing a gelato or a pain au chocolat cannot fix. That goes for me and for my children. You can write that advice down and keep it for later.
I'm so excited about visiting more places as our children get older, but I'm also glad not to be sitting around at home waiting for them to grow up. Go out, be brave, and see the world.