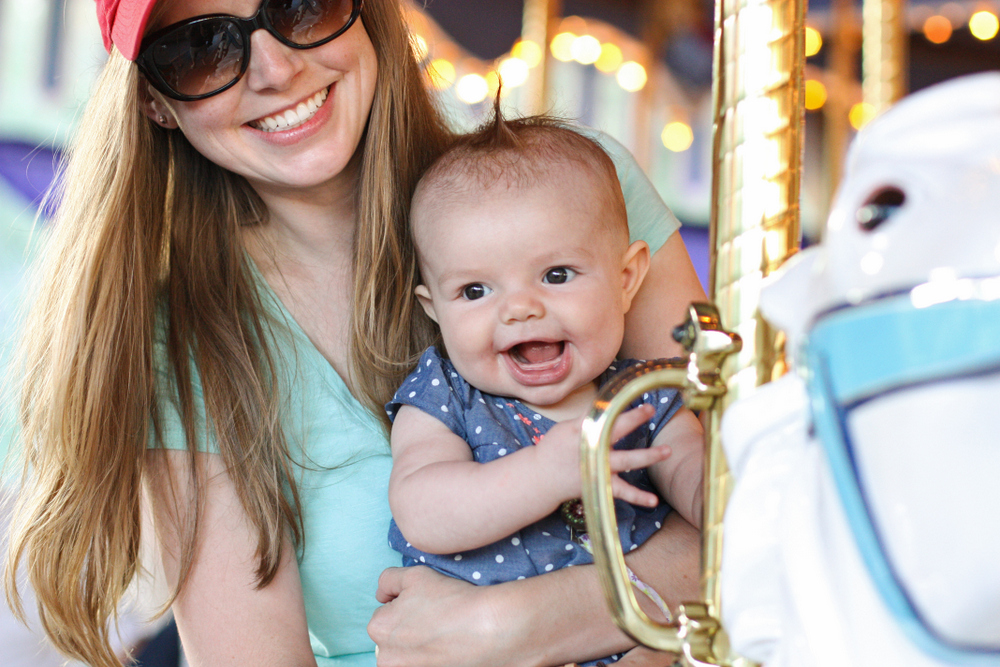 Today, I turned 30 (happy birthday to me!).
I'd been wondering about ways to mark this year, whether with a list of 30 things to accomplish before next September or some big goal, but I felt like anything I chose would be kind of arbitrary and forced because I didn't really have anything I was really dying to check off my life list this year.
Then, when my parents were visiting for Labor Day, my mom and I started talking about Gretchen Rubin's podcast Happier and a recent episode where she and her sister had discussed one-word (or just a few words) themes for the year. My mom had picked one, but I hadn't come up with anything that seemed right to me.
Yesterday while I was at church, a phrase popped into my mind and I immediately decided that it would be my guiding principle for the next year.
"One Thing at a Time." 
I tend to be a prodigious multi-tasker. I also tend to do things very very fast (except running. There I am very very slow).
These characteristics have served me really well for a long time. In college, I took a full load of classes while also working three jobs (I was a writing tutor, a history teaching assistant, and an administrative assistant in the integrative biology department). When I quit my full-time job as an office manager to go back to grad school, they ended up having to hire two people to take over my work load. It also means I can make dinner without too much sweat most nights.
But in the last six months or so, I've noticed myself starting to fray around the edges.
I struggle to ever relax because I have work projects on my mind all the time. I start something – unloading the dishwasher or the laundry or writing a blog post – and then find myself having an extremely difficult time staying on task. Five dishes put away and then I'd throw away a napkin and take out the garbage and then grab a few library books to stick in the library basket and then make the bed. And the dishwasher sat there half empty.
That feeling where you go upstairs to grab something and then stand at the top of the stairs thinking, "What did I come up here for?" was plaguing me all the time. I'd stare at my computer screen or my phone or the kitchen counter and wonder what I was planning to do.
I've felt like I was bouncing from task to task to task without doing a very good job at any of them. More and more, I felt like I just wanted time to close my office door and spend a few hours with my girls or go for a walk without thinking of all the audiobooks I should be using my walk to plow through (at double speed).
I've felt so busy all the time and what I want most of all is to not feel busy all the time. To not make my girls feel like I'm just always go-go-go, to not feel like I don't have the time to exercise, to not feel like I don't have time to quietly plan out the next day before I go to bed.
I feel like I have a lot of good things going in my life right now – a good marriage, three little girls at super fun ages, the ability to homeschool and let Ella go to public school, a blog and writing career that I find really enjoyable – and I feel like I have the time to make them all happen, but not all at the same time.
And so, this year, my main focus is on being present on whatever I'm working on.
If that's reading through my own stack of books, it means putting my phone in another room so I don't keep getting yanked out of my book to look at Instagram.
If that's eating lunch with my girls, it means sitting down and not popping up twenty times to switch the laundry or grab the mail or look at a catalog on the counter.
If that's writing a blog post, it means closing all the other screens on my computer and writing straight through until I'm done so that every post doesn't take me 2 hours to write.
Multi-tasking has been a big help to me for the last three decades, but this year, I'm ready to shelve it (except when I'm listening to an audiobook while I fold the laundry because the laundry doesn't need or want my full attention).
Okay, and I also am going to learn to French-braid my own hair this year.