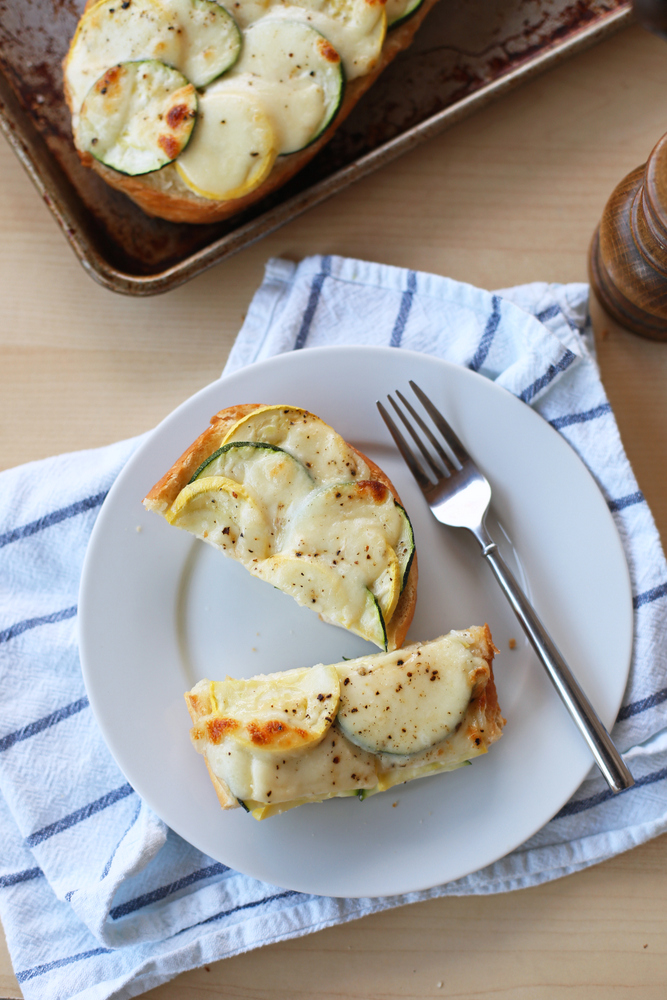 Earlier this summer, I tried out Blue Apron and wasn't delighted by it.
But I've continued to receive their emails with what they have on the menu each week, and occasionally one of the recipes looks good enough that I give it a try.
And by "occasionally," I mean, "this is the only recipe I've tried in the months I've been getting the emails.
This was the perfect summer dinner – so fast to put together and totally delicious (also so freaking cheap if you make it yourself instead of going through Blue Apron).
Bart was dubious about it, but then we scarfed the whole thing down and he kept saying, "I can't believe how good this is!"
Well played, Blue Apron.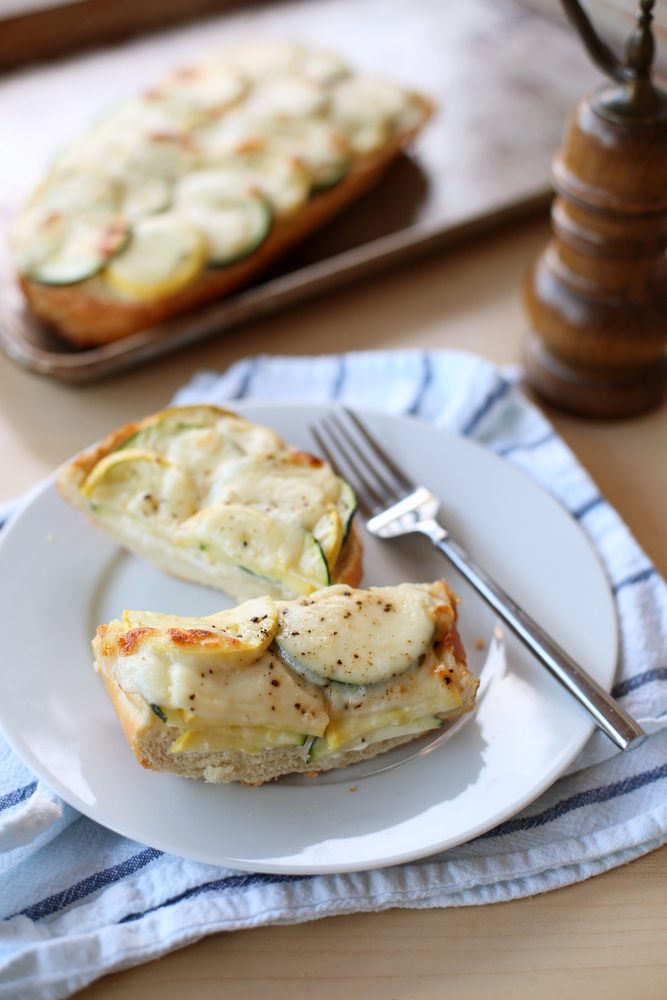 Summer Squash French Bread Pizzas
(slightly adapted from Blue Apron)
Serves 4
1 large loaf of French bread
Mayonnaise (1/4-1/2 cup, depending on how much you like mayo)
3 cloves garlic, minced
3 squashes (any combination of zucchini and yellow squash is fine)
8 oz fresh mozzarella
¼ cup grated Parmesan cheese
Salt and Pepper
Preheat the oven to 450°F.
Cut your French bread loaf in half horizontally. Slice the mozzarella cheese into thin pieces (about 1/8-1/4 inch thick). Slice your squash into thin rounds.
Spread the mayonnaise generously on the cut sides of the French bread, then spread on the minced garlic bits. Cover with the slices of squash and then layer on the mozzerella and finish off with the Parmesan. Salt and pepper to taste.
Bake the pizzas for 15-20 minutes, until the squash is tender and the mozzarella is browned and bubbling. Slice and serve warm.