I've been making this homemade hummus recipe for nearly a decade and it's still my favorite. It's smooth, full of flavor and perfect for dipping!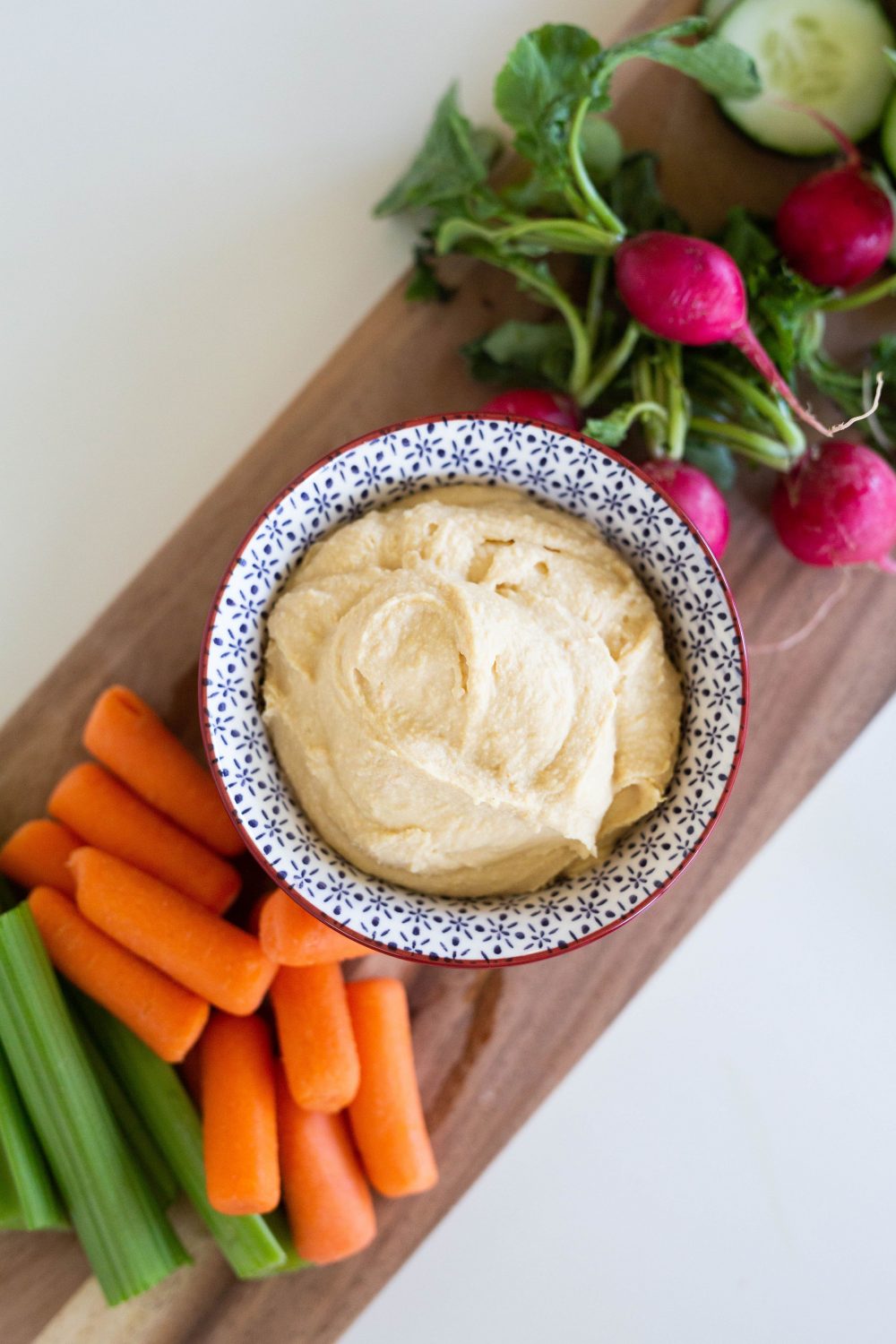 Back when Bart worked as an auditor, this homemade hummus recipe was my dinner many many nights in a row.
During his busy seasons, he'd work until 10 or 11 at night, and since I only had one small child who went to bed by seven (or, you know, 6:30 because she couldn't tell time and it was February and dark ANYWAY and I was worn out from entertaining her solo all day long), I tried out a LOT of recipes during those evenings in our little Austin apartment.
I'd turn on an audiobook and get to work on whatever recipe had caught my eye.
I probably did more cooking in those years than the following 7 years combined.
Back in those days, I made this homemade hummus recipe using dried chickpeas that I cooked in the crockpot for about 3 hours on high (I never soaked them beforehand).
These days, I just use canned chickpeas because . . . it's easier and faster.
And happily, we aren't as poor as we were in those days where a can of beans felt like more than I wanted to spend.
Also, during that time period Smitten Kitchen shared a hummus recipe and mentioned that her secret to really smooth, amazing hummus was peeling the chickpeas.
And I thought, "Well, that's only for insane people."
And then the next time I made hummus, I found myself carefully peeling 2 cups of chickpeas. Give me my "insane person" badge, please.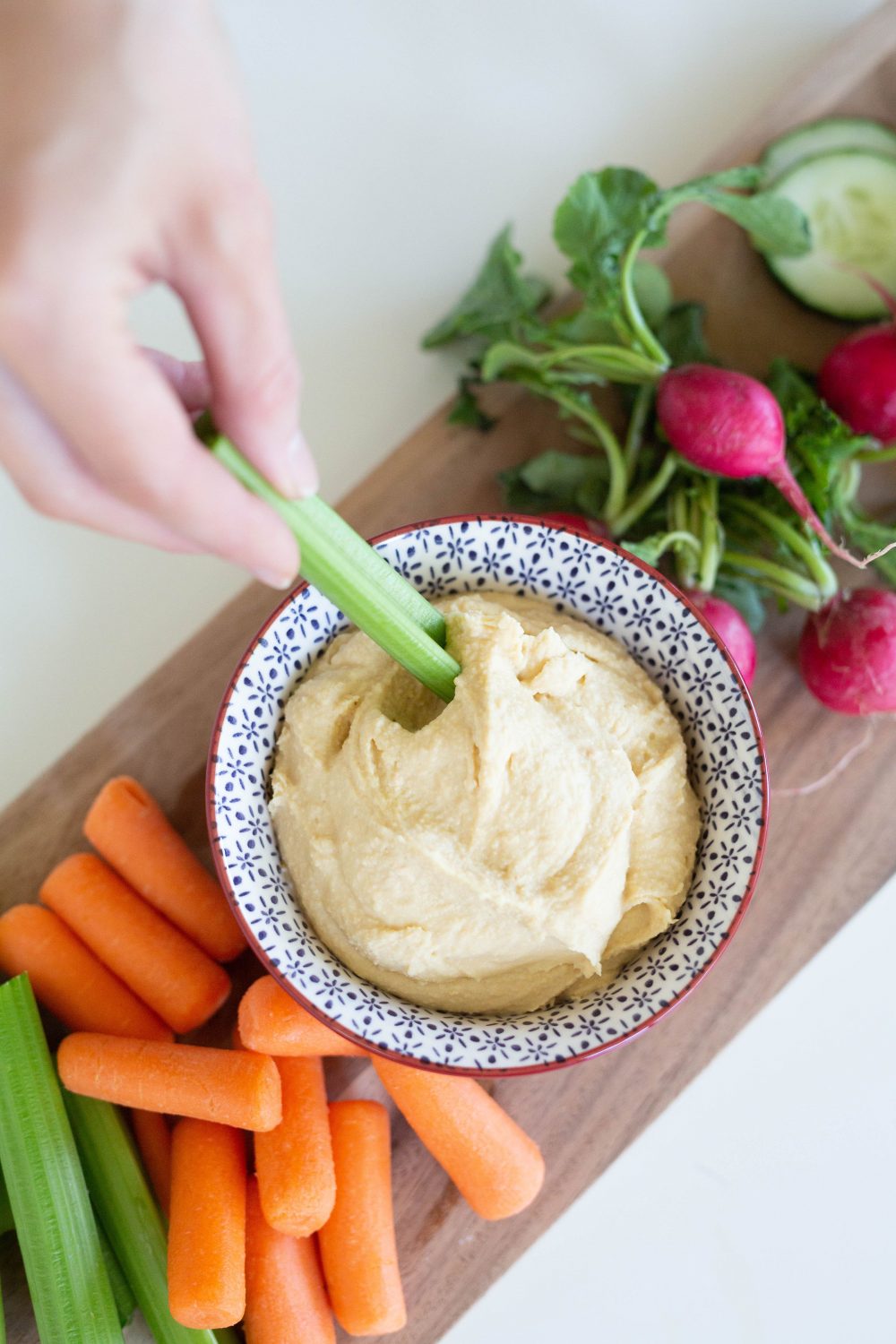 It's not necessary, although it does make for a nice smooth hummus. It just depends on if you're looking for an excuse to spend 15 minutes of quality time with your audiobook. (Also, I find that cold chickpeas are much easier to peel. I suppose this lets you know I've peeled them more than once. How embarrassing).
One more note about this hummus recipe (are you thinking "HOW MUCH CAN ONE PERSON SAY ABOUT HUMMUS??" – because you should be). It needs a couple hours in the fridge.
Every time I taste it right after I make it, I think, "hmm, a little strong."
And then two hours later, I'm all "WHOA, BEST HUMMUS EVER."
Even Bart, who does not care for hummus much at all, will eat this one.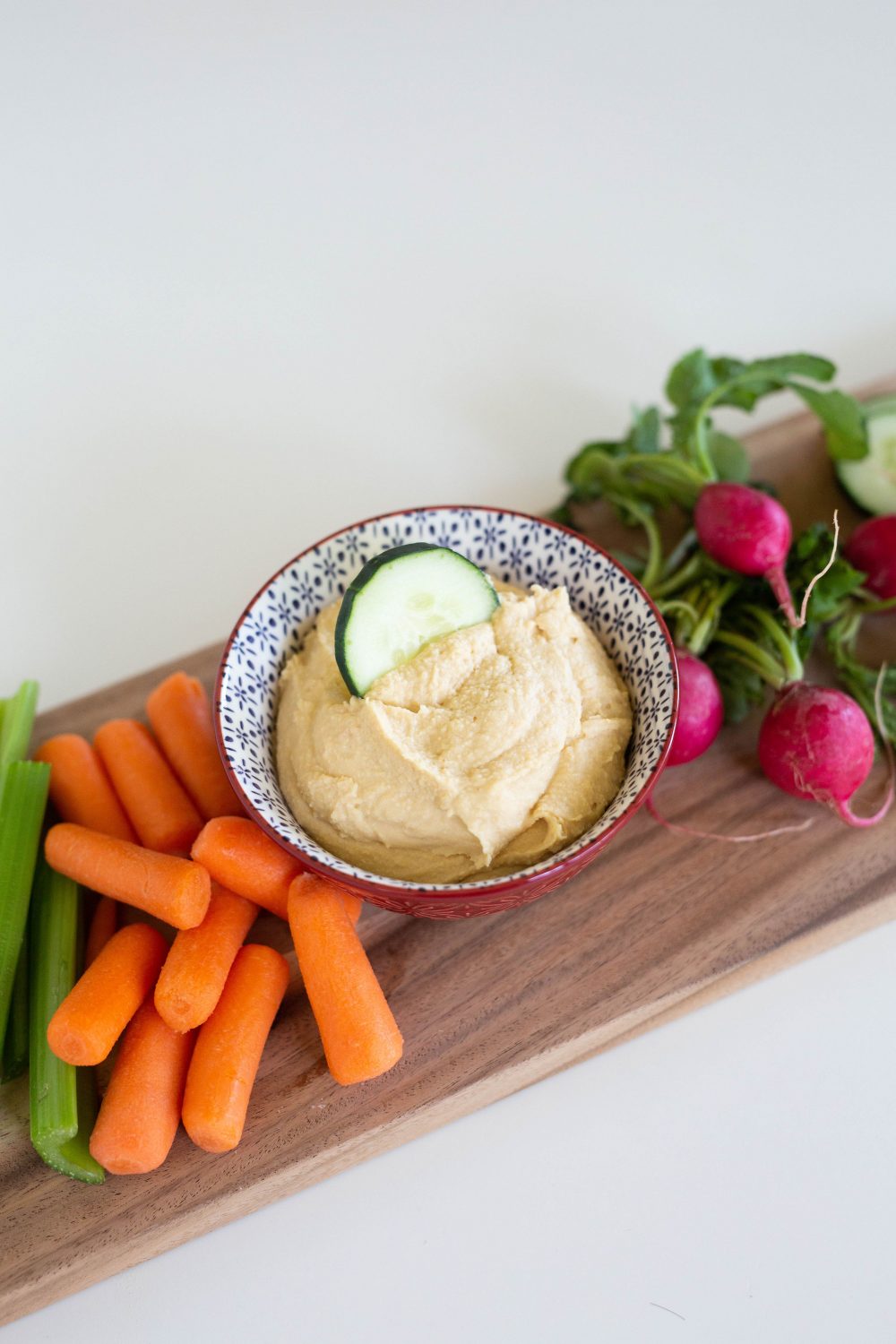 My favorite homemade hummus recipe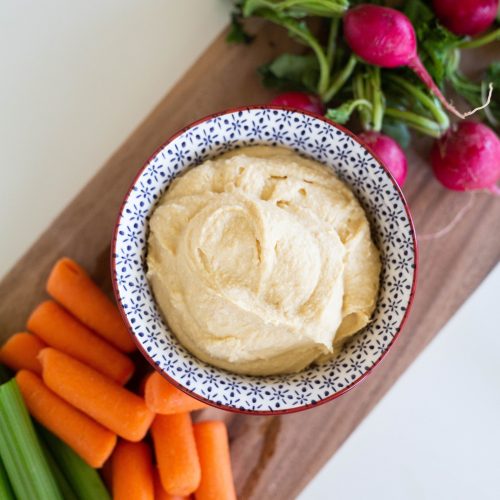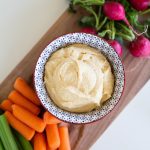 My Favorite Hummus
This homemade hummus recipe is one we have loved for years! It's smooth, flavorful and incredibly easy!
Ingredients
4

garlic cloves

2

cups

chickpeas

drained, liquid reserved

1 ½

teaspoons

kosher salt

1/3

cup

tahini

sesame paste (you can usually find this by the peanut butter in the grocery store)

6

tablespoons

freshly squeezed lemon juice

2 lemons

2

tablespoons

water or liquid from the chickpeas

8

dashes Tabasco sauce
Instructions
Combine all ingredients in a food processor and blend until very smooth. Refrigerate for a few hours and enjoy!
If you liked this homemade hummus recipe, you might also like these recipes: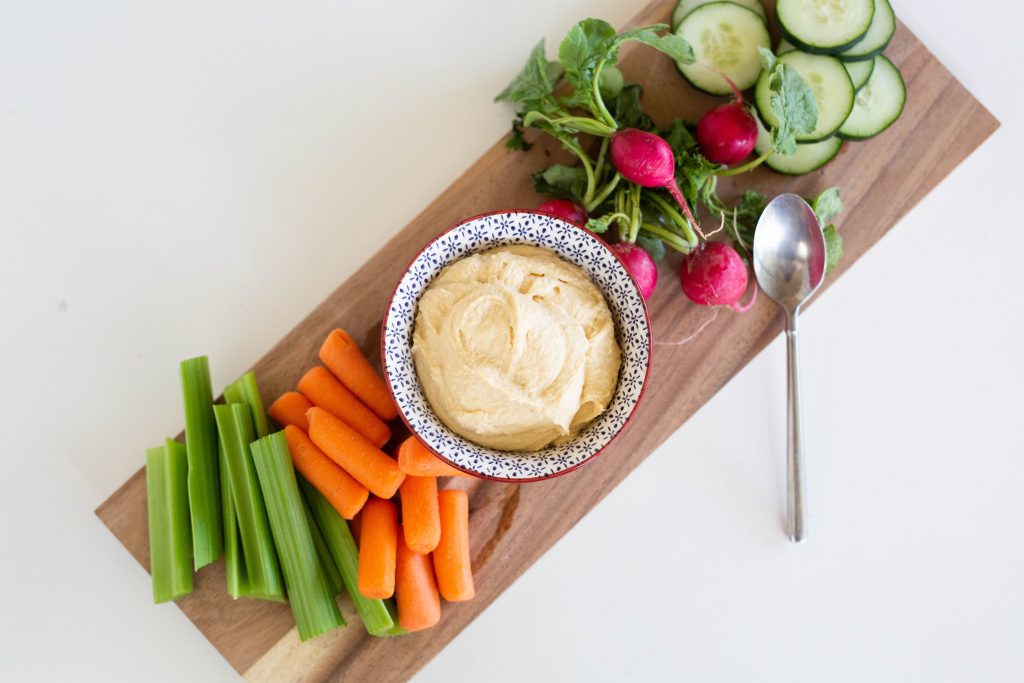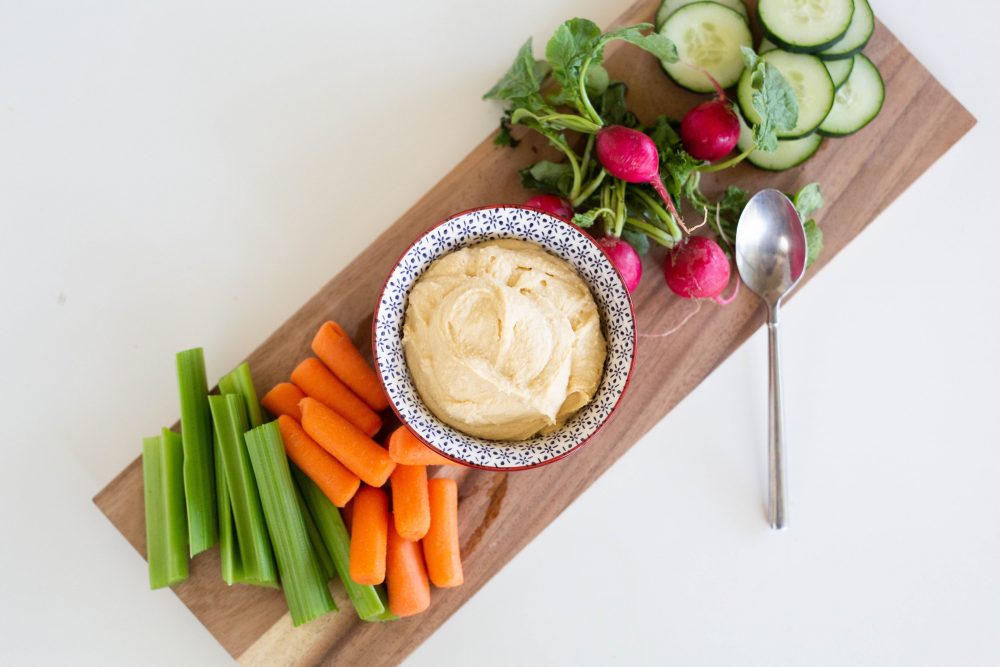 Photos by Heather Mildenstein