I am a major cookie fan.
(There's a reason my #1 favorite recipe on this blog is for chocolate chip cookies).
But I don't necessarily want to eat a full-on cookie for a snack.
Okay, I WANT to, but it's probably better not to.
At least, not on a daily basis.
Enter these healthy no bake cookies (or, you know, at least healthier than a normal no bake cookie).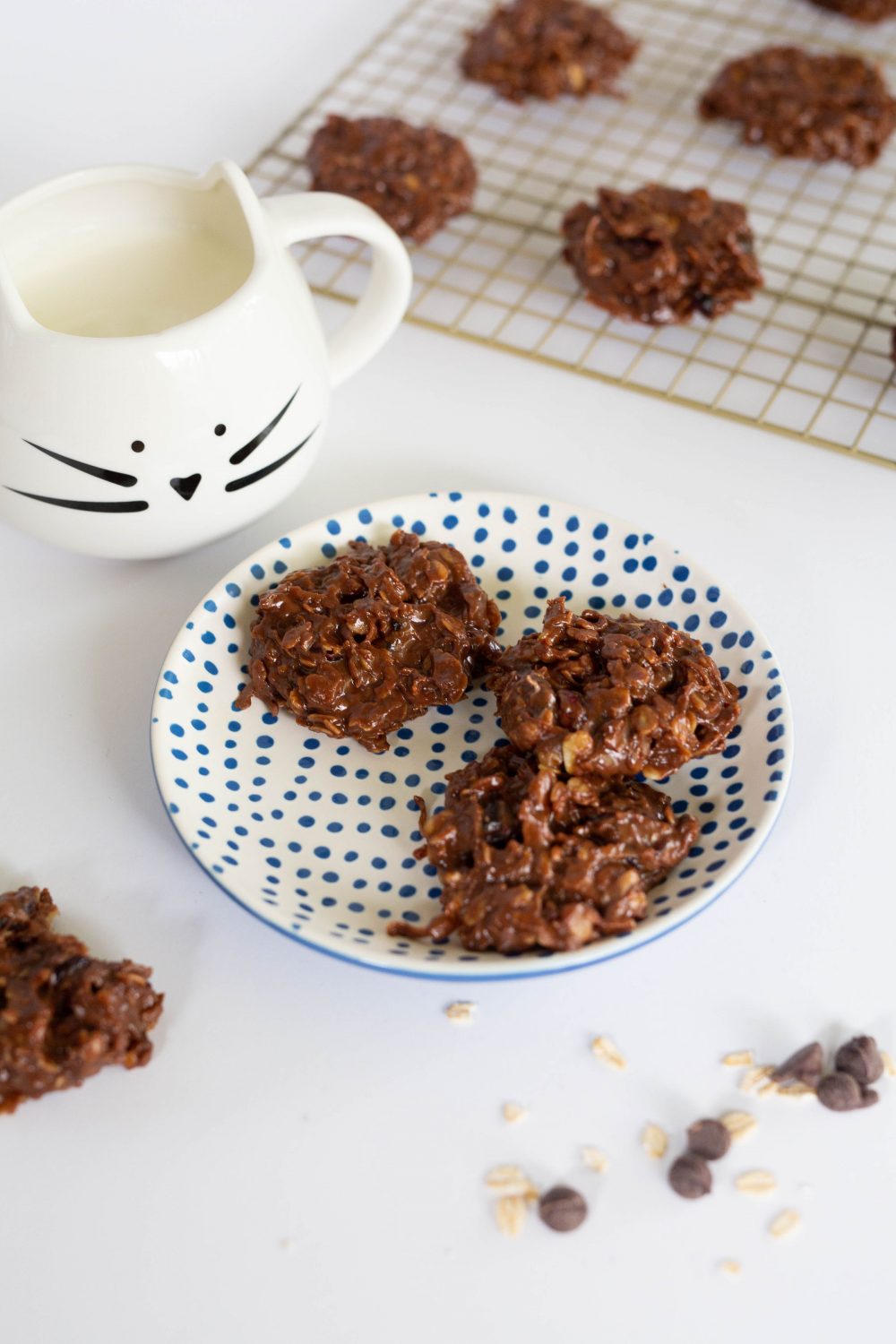 They've got the oats and the melted chocolate of a standard no bake cookie, but instead of the two cups of sugar that most recipes call for, these have some honey (and certainly not two cups worth) and then they're loaded with dried fruit, coconut, flaxseed, and peanut butter.
They are SO delicious.
In fact, I personally think these healthy no bake cookies are significantly better than traditional no bake cookies, which I find to usually be achingly sweet. Given a choice between the two, I'd pick the healthy no bake cookies recipe every single time.
They have a better flavor, a much better texture, and you don't need to feel as badly about eating more than one which is win win in my book!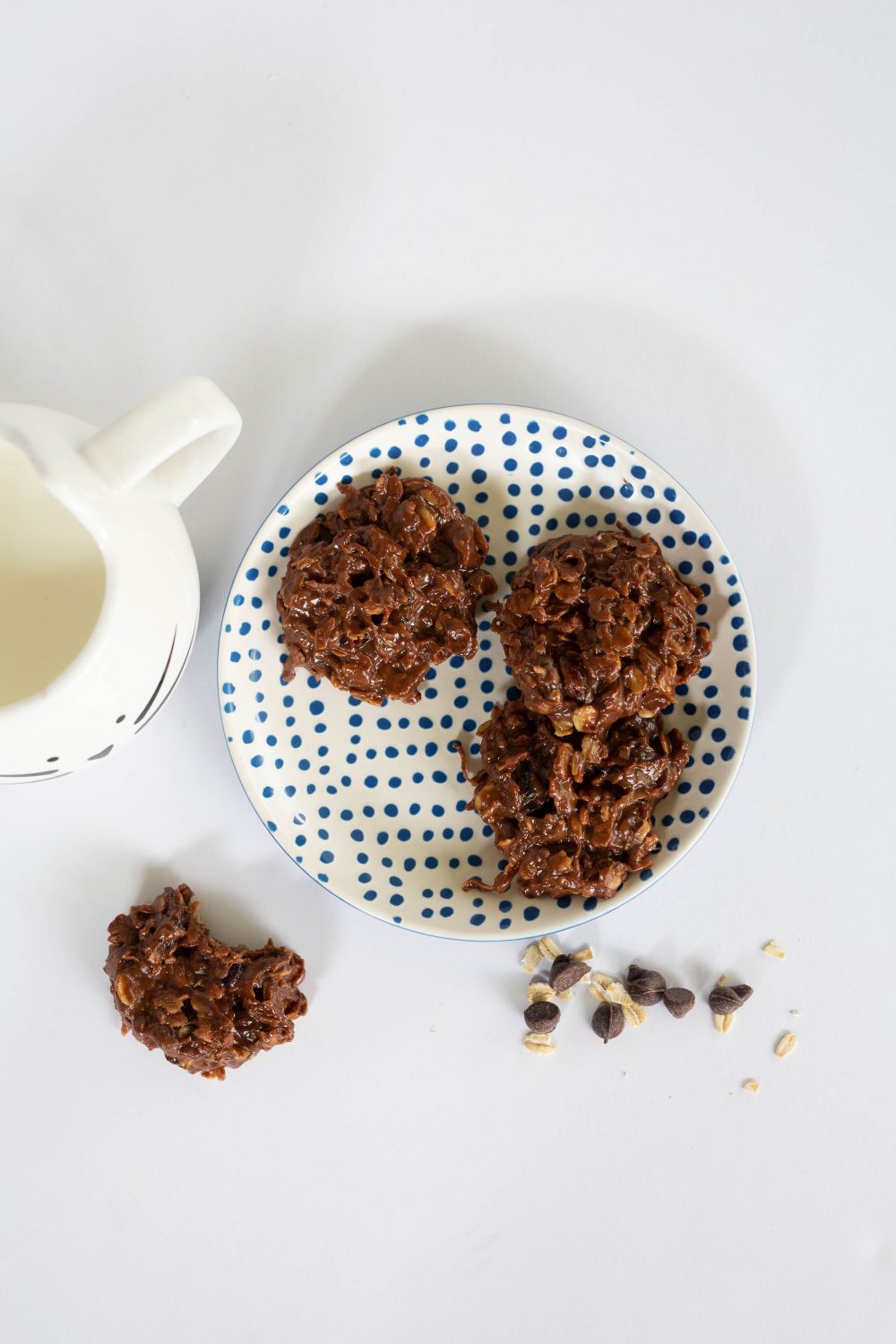 Plus, they have all the ease of a traditional no bake cookie. Melt the first few ingredients in a large saucepan, then pour in the other ingredients, stir and scoop out with a cookie scoop (or not) on to a cookie sheet and let them chill in the fridge.
Couldn't be easier and the dishes will consist of a spoon, a saucepan, and a few measuring cups. I love a one-bowl recipe – especially one that is incredibly fast.
Basically, it's hard to beat this recipe.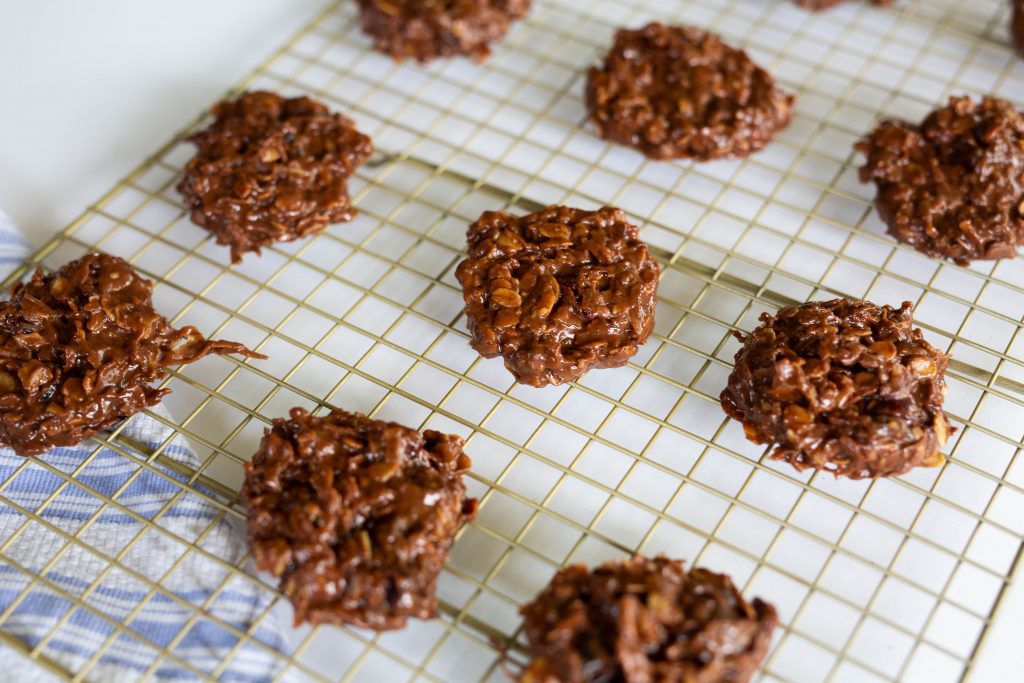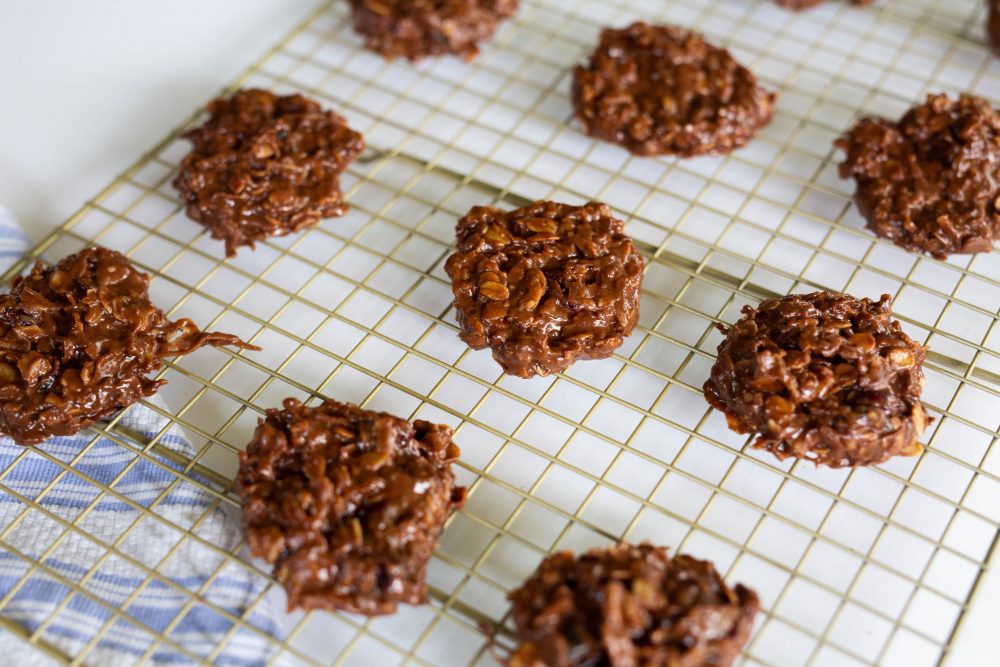 We've been making them on repeat the last few weeks and I can't get enough of them!
Give them a try this summer and see what you think. Or better yet, have your children make them for you.
That's a snack time win for SURE. See the recipe below.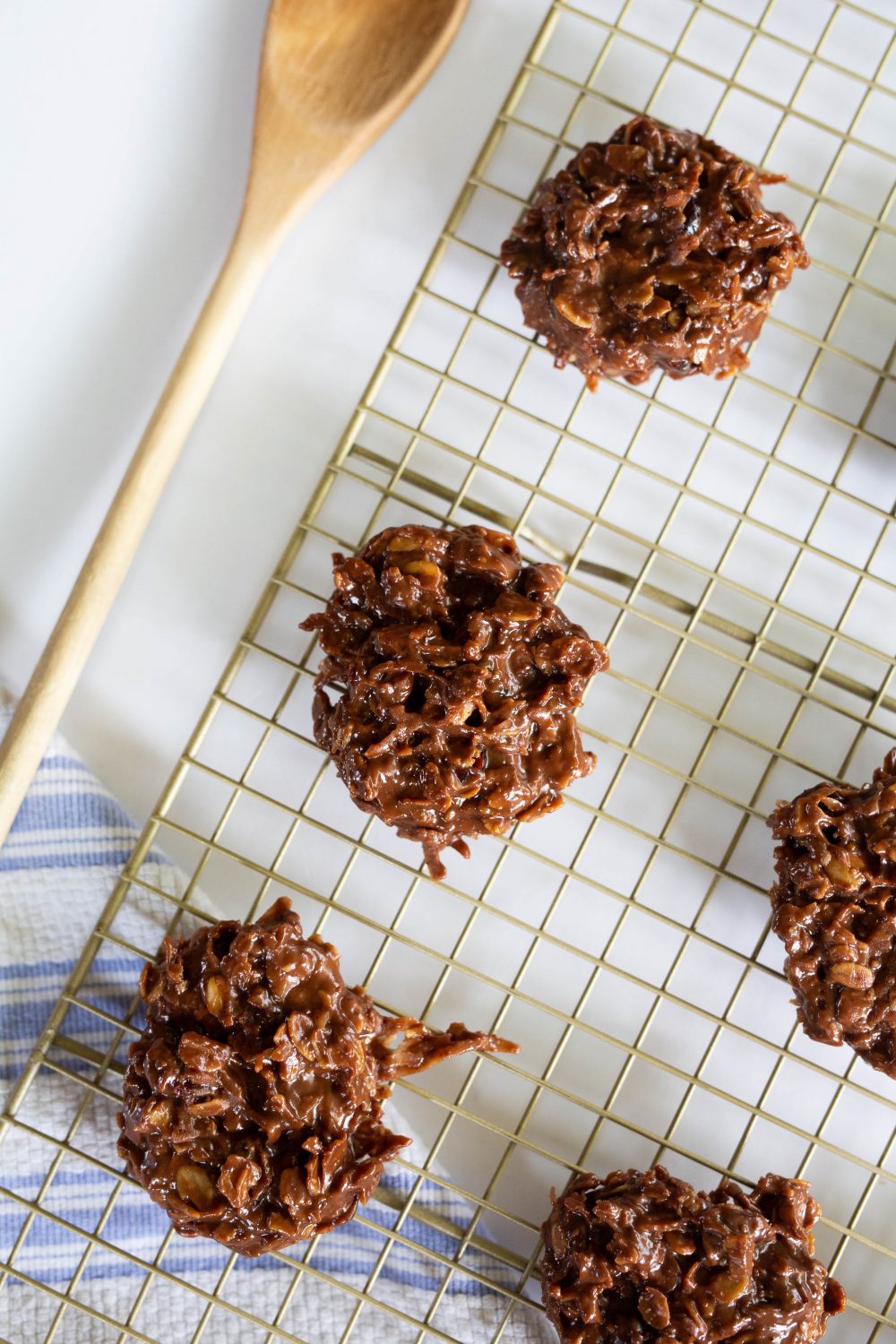 healthy no bake cookies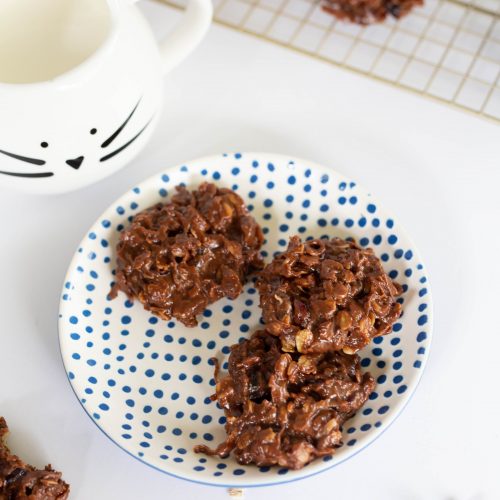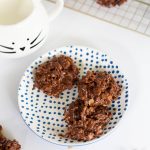 Healthy (or at least healthier) No-Bake Cookies
Looking for a no-bake cookie recipe that doesn't include two cups of refined sugar? Try these healthy no bake cookies that are packed with flavor and texture!
Ingredients
1/2

cup

peanut butter

I used natural

1/3

cup

honey

1/4

cup

butter

1

cup

old-fashioned oats

2

tablespoons

ground flaxseed

1/2

cup

unsweetened coconut

1/2

cup

chocolate chips

I used milk chocolate because that's the bag that was open

1/2

cup

dried cranberries or cherries
Instructions
Melt the butter, peanut butter and honey in a pot over medium heat, until smooth.

Remove from heat and add all remaining ingredients, stirring to combine.

Lay a piece of wax or parchment paper on the counter or on a cookie sheet and scoop golf ball sized rounds of mixture on to the paper.

Spray the bottom of a drinking glass or measuring cup with cooking spray and press each ball flat until it's about 1/4-1/2 an inch thick.

Let cool on the counter or, my preferred method, stick them in the fridge. Once they are set, eat them all in one sitting.

Or don't. They'll be good the next day too. And probably the day after that, but I can't vouch for that particular detail because I've never had them last that long.
Recipe Notes
(adapted from The Marathon Mom)
If you want to be extra fancy, sprinkle a few flakes of sea salt on the top of each of these!
If you liked this healthy no bake cookie recipe, you might also enjoy these recipes: