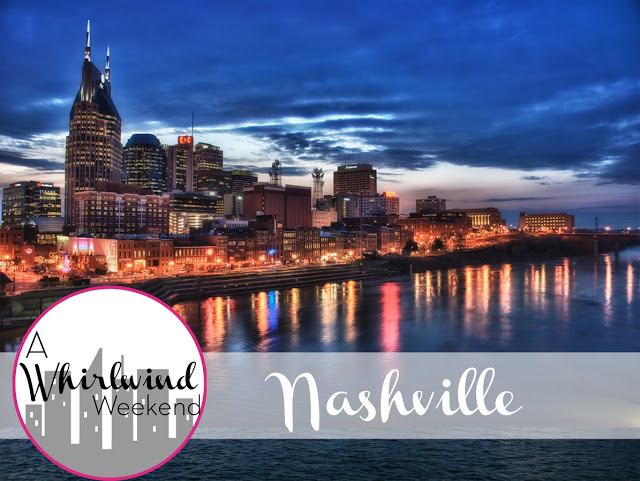 1. I'd take you out for an early (they open at 6 a.m.) breakfast at The Pancake Pantry.
You can order whatever you want, but I'd strongly recommend the sweet
potato pancakes with cinnamon syrup. They are the most delicious
pancakes I've ever had, which is saying something, because I don't even
like pancakes. Plus, with a vegetable in the name, you almost feel
healthy eating it.
2. It's famous for a reason! You shouldn't miss The Hermitage,
President Andrew Jackson's former home. Most of the original decor in
the home has been preserved, making it an authentic period museum. An
audio-tour is included in the price of admission, so you'll be able to
take the tour of the home and gardens at your own pace. It's a perfect
antebellum experience and the whole time I felt like I had stepped into
"Gone With the Wind.".
3. Calories don't count on vacation, so we'll stop in and grab a treat at The Cupcake Collection.
There are seven daily flavors, as well as rotating flavors. Their
frosting is to die for and doesn't taste artificial like some frosting.
The sweet potato cupcake is my favorite (do you sense a theme?) and the
price won't bust your wallet – these tasty treats are only $1.50
apiece, which means you can have like a dozen. While we're in the
Germantown area, we can stop a few doors down at Monell's for
a true Southern meal. Served family style, you are always guaranteed
their famous finger-licking fried chicken and buttery biscuits, as well
as other traditional favorites.
4. The weather is perfect and getting outdoors is a must. We'll take advantage of the gorgeous day at Cheekwood Botanical Gardens.
You can enjoy a picnic while meditating in the Japanese Garden, peruse
the art on the Sculpture Trail while getting in a little exercise (to
burn off all the yummy food you've eaten), or inhale the aroma of fresh
herbs in the Herb Garden.
5. You're so fortunate to have an Music City insider showing you around. The locals would stone me if I didn't show you The Bluebird Cafe.
This hole-in-the-wall performance venue is where Garth Brooks was
discovered and where other songwriters/artists got their start. The
cozy setting is very intimate; with such a small space, any seat has
basically a front-row view. There are two shows a night, usually
highlighting 3-4 songwriters, so both early-risers and night owls can
enjoy this experience.

6. You didn't ask, but I'll tell you anyway that a trip to Nashville wouldn't be complete without visiting the Opryland Hotel and Grand Ole' Opry.
The hotel boasts a 4.5 acre indoor garden, complete with a riverboat
tour, that surrounds all of the shops and restaurants inside the hotel.
Each night there are fountain shows set to various songs and the
massive atrium adds an additional element of awe. The Opry is the
world's longest-running live radio broadcast that showcases iconic
country music stars. Performers belong to an elite membership, so you
will always only see top-notch performances.
Want to share your city?
Email Me!