I love the Fourth of July.
I also took two naps and read a book and a half.
It was, basically, a perfect weekend.
(Except for the creepy opossum that kept slinking around Merrick's back patio in the evenings while we were visiting after all the children were in bed. I could have done without him).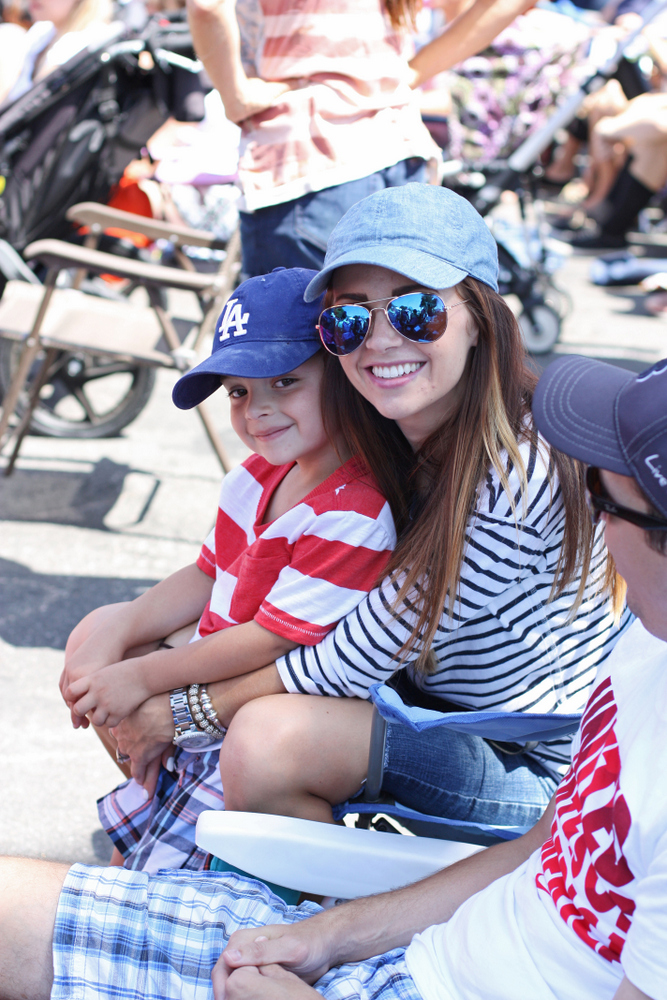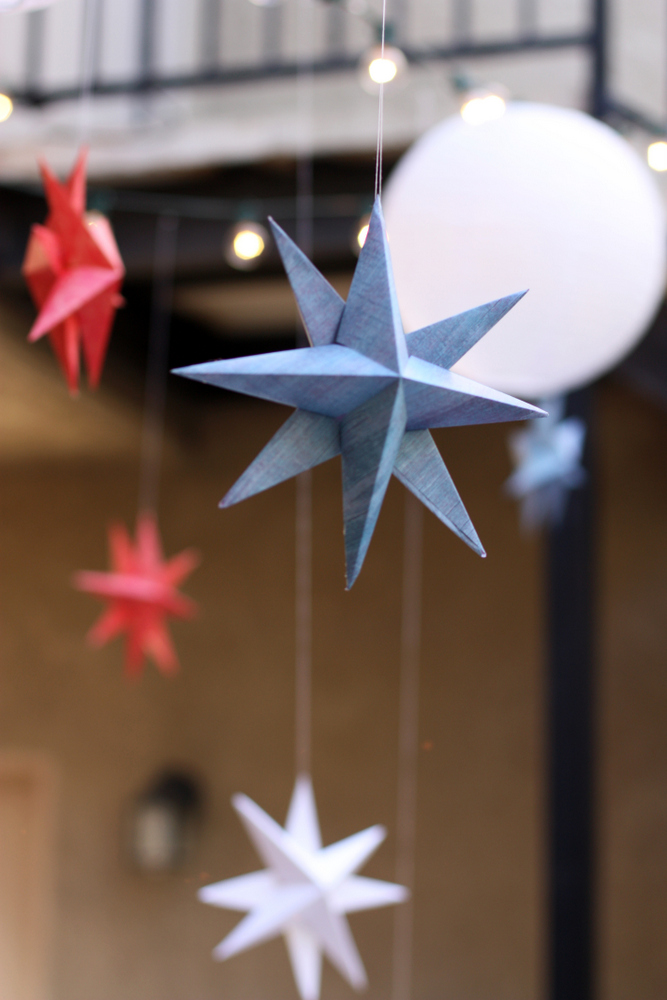 (An hour before dinner, my mom and I whipped up a set of these stars and had my dad hang them above the table. They are one of my favorite super-cheap, super-impressive decorations).
Ella was the only child brave enough to try out a sparkler. I think she liked it.