Last Tuesday, my mom flew in to visit for a week.
We packed our week full of stuff, including evensong at St. Paul's Cathedral, a live event with Jodi Picoult with Waterstones (a fun night without children, to be sure), several lunches and dinners out, the ceramic poppies at the Tower of London in commemoration of the 100th anniversary of WWI's outbreak, and Bart and I even snuck in going out to dinner with friends while my mom stayed home with our snoozing girls.
Yes, we were all pretty sad to see her go.
Of course, Bart still had school on several of the days she was here, so she and I went out with the girls on quite a few mornings.
One of the projects I was working on was for Conde Nast Traveler about sweet shops and bakeries in London (I know, life is hard), and so one morning we headed out to Spitalfields to check out Dum Dum Donutterie.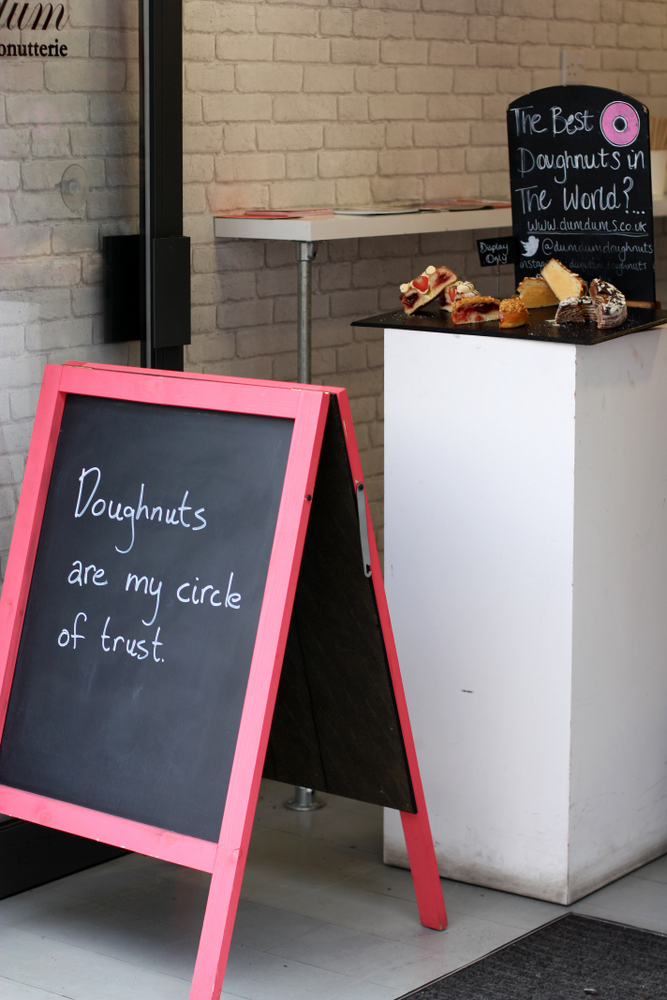 After making it through the tube stations on both sides (thanks to some kind strangers who helped us with the stroller – London's tube stations are generally NOT stroller friendly at all), we headed down to Boxpark, a little shopping area made of shipping containers.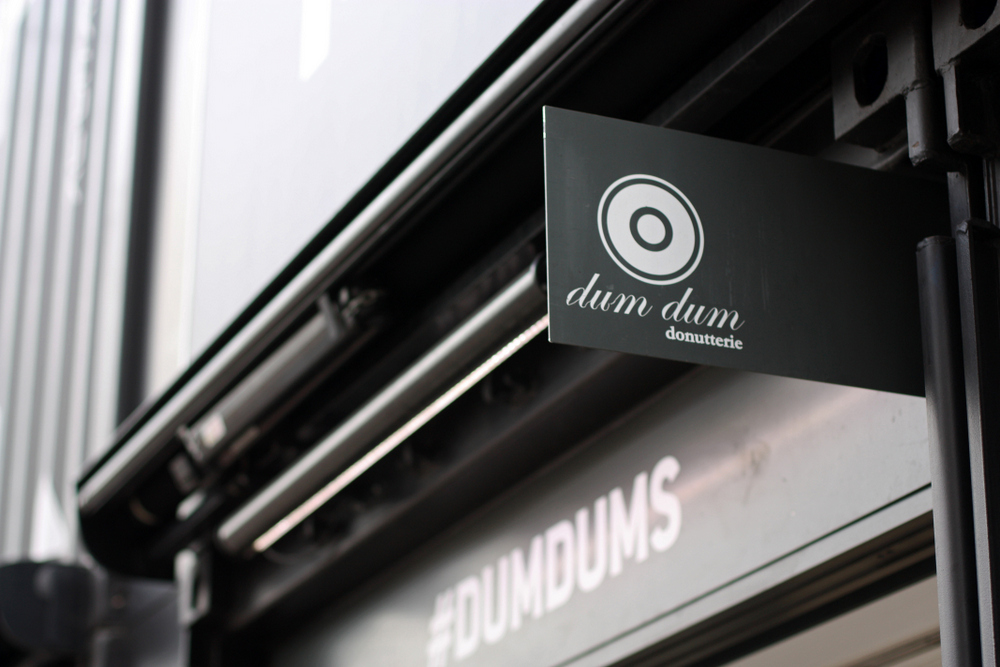 You've never seen such a tiny Gap in your entire life, I promise.
We spent probably half an hour at Dum Dum (I got to ask questions about doughnuts while my mom wrangled my children. One of us definitely got the better end of the deal).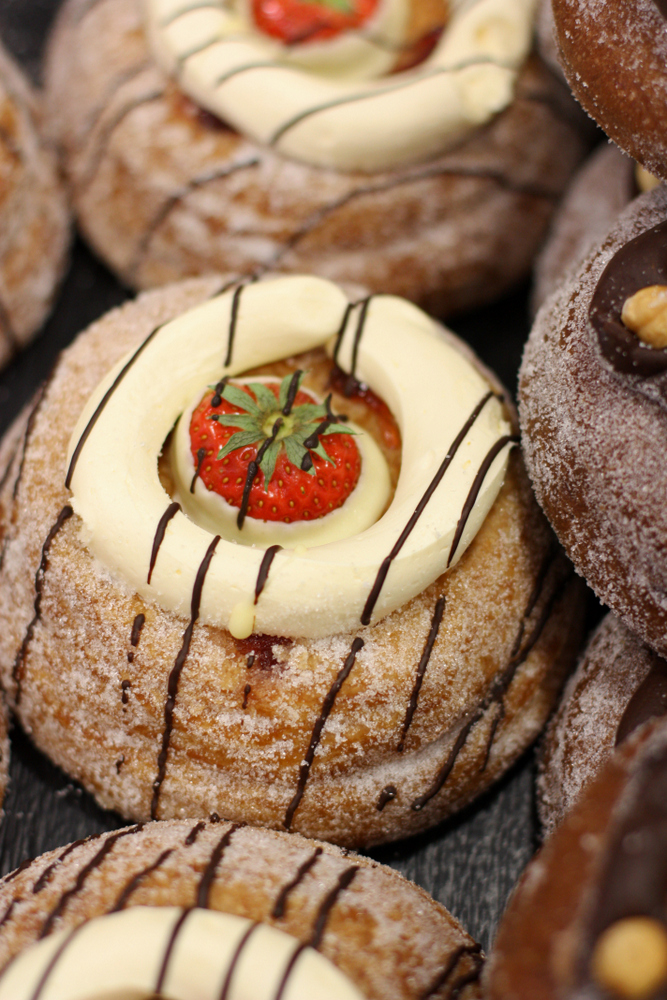 Eventually, we got half a dozen doughnuts and headed out to eat them (Dum Dum is only slightly bigger than our walk-in closet in Durham, so there's absolutely no place to eat in there).
We wandered a few blocks and discovered a park with big grassy fields, some play equipment and, most importantly, benches to eat our doughnuts on.
That creme brûlée doughnut that Ella's going to town on was phenomenal. And there was a peanut butter and jelly one that Ani immediately laid claim to; for the rest of the morning, she'd point to it in the box and shout, "ME! ME! ME!".
Despite the fact that it was a pretty cold morning (probably the coldest one since we've been here), the girls were thrilled about playing on the equipment. The biggest winner was this see-saw which I totally loved because you didn't have to bend over to operate it. And it spun in a circle as well as going up and down. Ella spent a good twenty minutes on it, while my mom agreeably pushed it around and up and down.
When they'd had their fill (or as much as we were willing to allow considering how cold it was), we headed down to the Spitalfields Market and wandered through lots of fun stalls, restaurants, and shops.
I would have loved to go to the Columbia Road Flower Market, but it's only open on Sundays and, alas, it was Wednesday.
Also, by this point, the idea of being outside much longer wasn't ALL that appealing.
A quick trip back to our flat via Tube (with a couple more strangers helping us up and down the stairs) and we met up with Bart for a really exciting lunch of leftovers. And doughnuts.
Maybe I should have made a real lunch, and my mom would have been convinced to stay a little longer.