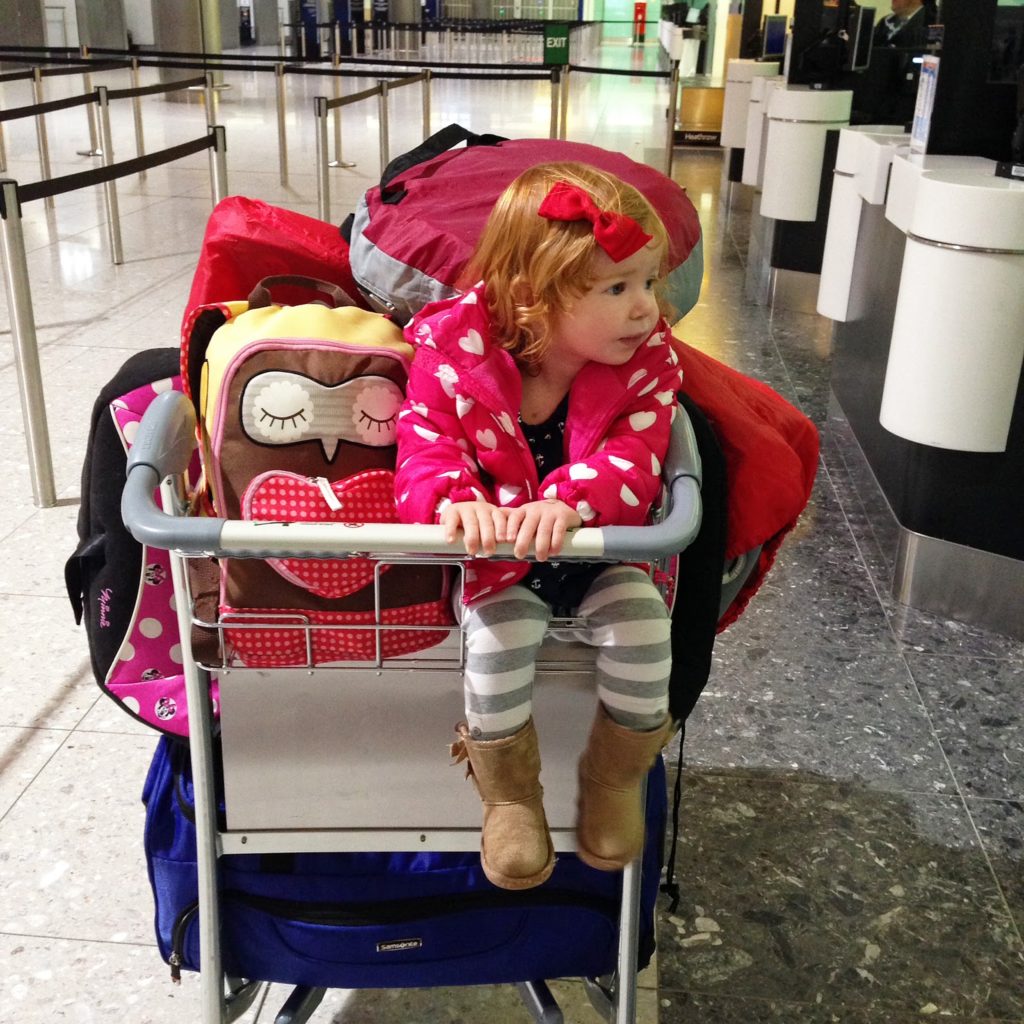 We successfully made it back to Las Vegas in one piece yesterday afternoon.
The major hassle of the trip is that we booked round-trip tickets from Las Vegas to Frankfurt (because it was by far the cheapest) when we left in August, so I had to book separate tickets to get us down to Frankfurt yesterday morning.
And since they were separate that meant I had to check our luggage in London then pick it up in Frankfurt, drag it up the departure desk again and recheck it a second time. Also, the Frankfurt airport is approximately the size of Texas and herding the girls while balancing two suitcases and two carseats on a luggage card was not easy (I left our beloved stroller behind in London for Bart to bring back because there was just no way I could manage pushing that and a luggage cart).
The girls were remarkably good on the plane. About two hours into the twelve hour flight, the stewardess kindly asked the guy sitting in our row (of three chairs) if he wanted to move to an aisle seat in the emergency row so he'd have more leg room and we'd have an extra seat for Ani. He quickly agreed and also, he'd already paid for the premium movie package on his TV, so they gave him a new one at his new seat and told us we could use his. So Ella had about six months of screen time yesterday.
And then a lady at baggage claim told Ella how awesome she was and then turned to Ani and said, "But YOU should have sat on the wing." That wasn't irritating at all, especially since Ani was perfectly well-behaved most of the flight.
Mainly I'm just glad that the flight is behind me. And that it's 68 degrees in Las Vegas.
***********************************************************
Also, a few things I've written over at Disney Baby this month: