Over the weekend, I mentioned that I was in Seattle with my mom for one of our one-on-one trips.
For 15 years, this has been one of my favorite things that my family has done.
In 1999, my youngest brother Shepard was diagnosed with cancer and, after brain surgery, started a year-long course of chemotherapy.
Of course, that meant that he couldn't travel at all; he was barely allowed to go to the grocery store, thanks to his practically non-existent immune system.
That spring, my mom booked a three-day cruise for my dad, who was in the middle of some craziness at work and desperately in need of a few days of naps and relaxation. Since a cruise is basically the same price for two people as one (thanks to room-sharing), she sent my youngest sister, Landen (who was probably nine or ten at the time), along with him.
She figured that Landen, as the most low-key of the kids, would be the easiest for him to take along and that she'd be happy to entertain herself while my dad napped.
When they came back, my dad's comment to my mom was that he felt like he had a whole new connection with Landen. For those couple of days, he had nothing to focus on except her, and without two older and two younger siblings constantly around, they had more conversations and fun together than they had in years.
Since we couldn't travel as a family anyway because of Shepard's health, my parents decided they'd keep up this one parent/one child trip idea.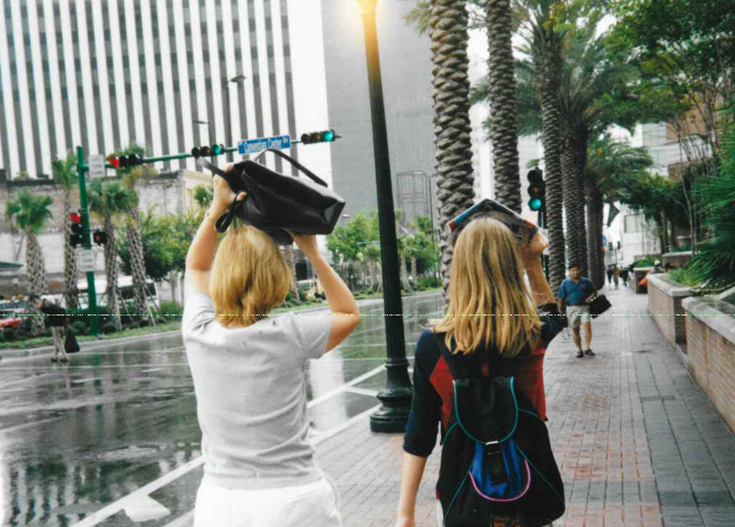 That fall, my mom and I went to New Orleans and it was the BEST trip.
We stayed in a beautiful bed and breakfast, ate dinner with a French family, visited the aquarium, toured the Mardi Gras museum, wandered the Garden District, and consumed our body-weight in praline patties.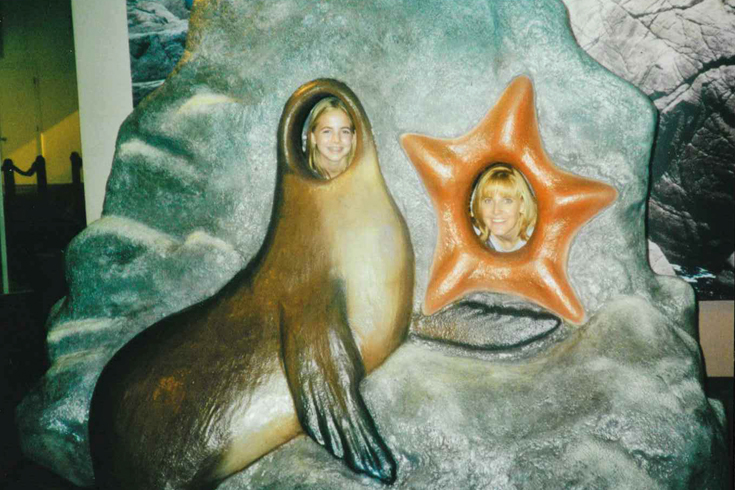 My mom's sister joined us for part of the trip, and that made it even more fun – I felt like one of the adults, instead of a kid barging in on grown-up time, and I've always felt close to my aunt since then.
After Shepard died, we resumed family travel, but we kept up the parent/child trips too. There wasn't a rigid schedule, but generally each of my parents went once a year and it rotated through the children. We had some input on where we went, but it also depended on the season, price of flights, and other considerations.
A few years later, when it was my turn again, my dad took me to Washington D.C. and we had a great time visiting the museums and I did all the Metro navigating. We ate meals where I wanted to and I remember having a chocolate croissant every morning. He'd been reading a book about memory tricks and when we'd go back to the hotel in the evening, we'd quiz each other to see if we could remember the names of every waiter, cashier, or valet we'd met during the day.
My dad took Crawford to Chicago one year, and Merrick to Minnesota. I remember my mom going with both Merrick and Landen to Boston (on separate trips) and taking Merrick on a Panama Canal cruise during spring break while she was in high school.
A few weeks before I got married, my dad and I went on one last trip together to Milwaukee, where I was born and drove past the house he and my mom brought me home to.
After each of the three of us girls got married and moved away, the trips stopped, but then, in 2011, when Landen got married, Merrick did all the photography for the wedding, and, as a thank-you, my mom took her on a very quick trip to California to see an art exhibit.
They stayed up late chatting and visiting, and my mom thought, "I need to start these up again!"
And so, the next year, she and I went to Portland.
After that, she and Landen went to Connecticut, and then when Merrick went to Amsterdam for a blog event, my mom went with her and they extended their trip a few days to spend touring together.
And last year it was my turn again. Because of a new baby and a cross-country move, we ended up bumping it into early this year. Last weekend, we spent two and a half days together in Seattle.
It's just a dream to spend that uninterrupted time with my mom – she indulges my love of libraries and bookstores, and we pick the best restaurants we can find to eat in. We stayed up the first night talking about our BFF Gretchen Rubin until two a.m. and I'll totally overshare photos and details of that trip later this week.
We've talked about, when everyone has had another turn, doing a trip with all the girls and my mom, although that hasn't happened yet, and eventually when Crawford gets married, my mom intends to add his wife to the rotation. My mom laughs that she loves it because she doesn't have to wait until every third year to go – she gets to go EVERY year (although, since she's the one that pays for the trips, she deserves it).
My dad also has mentioned that he plans to do one-on-one trips with Crawford once he's back from his mission (son-in-laws, apparently, get to stay home with the kids while we jet off with our parents – sorry, Bart, Philip, and Adam). I don't know if Crawford will get to go every year – I'm guessing he'll be on the three-year cycle too.
My mom has said over the years that she feels like it's been one of the best parenting ideas she ever had and I think all of us agree. She's mentioned too that its good practice for the other siblings to not be jealous of one of us having a special adventure and knowing that our turn will come around and it will be fun, but also different from the other ones.
And Bart and I definitely intend to do the same with our children once they turn about eight or nine.
I cannot wait.